Here are lovely images of a horse race, ideal for your children to paint while learning to differentiate animals and respect the environment. Just print it out for free.
Color these horse racing coloring pages. For sure, they want to be colored by you. So, choose your colors and make them live. Happy coloring.
Horse Racing Coloring Pages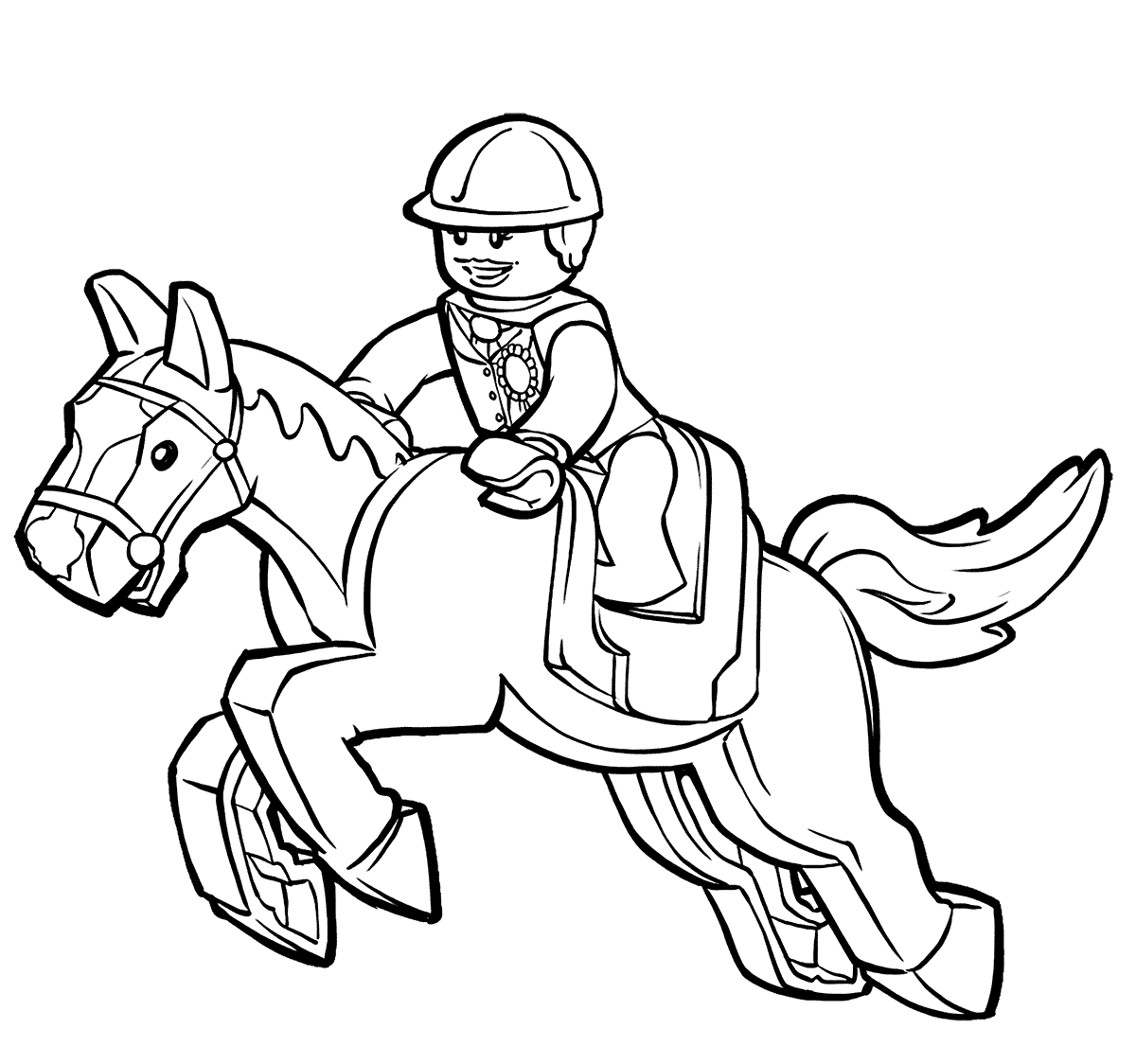 Horse racing, commonly known as the "sport of kings," has been held for many centuries. The most famous racing shows took place in the Roman Empire (27 B.C. – 476 A.D.).
The horses pulled carts with a driver and went around the circus several times, encountering certain obstacles that they had to avoid. Nowadays, the love for horses is widespread to find horse races in many cities worldwide.
The most prestigious and far-reaching competitions in horse racing are those held at racetracks, with saddle horses, at a gallop, and on a flat track.
Races in Great Britain, Ireland, France, the United States, Australia, Hong Kong, and the Middle East are particularly famous. Horse races are either closed: between horses of the same age, sex, breed, or open: different age, sex, or species.
It is a race in which the aim is to equalize the chances of winning for all participating horses. The usual races are held on courses from 1000 to 1600 meters, and the Grand Prix races on circuits from 1600 to 2500 meters.
There is an extraordinary and challenging achievement in several countries called "Triple Crown". In the three-year-old category, the event recognition is given to those who won 3 of the most critical races in the same year.
More than 90% of the horses that participate in the races are Thoroughbreds since it is characterized by fast and resistant "galloping" horses.
The thoroughbred is a breed of horse that develop earlier. That is why commonly, horses between 2-4 years old participate, being the younger ones, the less demanding in terms of distances.
To be part of an official race, the horse must: Present its identification, using which it guarantees the importance of its genealogy. Before a race, it must be submitted to strict veterinary controls (vaccination control and sanitary status) and horseshoes.
The thoroughbred is not the only performer in horse races. There are also Arabian horses, Anglo-Arabian horses, and the quarter-mile, very popular in the United States, but which, as its name indicates, is very functional for short distances (1/4 mile – 400 Mts).
A horse-driven jockey can reach 60 km/hour in 2400 M, 50 km/hour in 7000 M, and it could run 70 km/hour in shorter distances.
While the jockey requires a license to exercise their work, they must acquire a trainer's license for a jockey also to be an owner or trainer.
Also, the horse has to carry a little weight in a race. So, the jockeys are usually short (1.50 m) and light (48-50 Kg). Riders are weighed before and after a race.
The racehorse has a bridle, bit, and reins. The saddle is relatively light and has a unique design for this sport, with the flaps forward. In addition, there is a collar or breastplate.
It also uses a numbered saddle pad and, if necessary, a saddle pad with compartments for the lead and lead due to lack of weight. Horses may wear limb protectors, face shields, blinkers, and earplugs.
The jockey has to wear riding pants, boots (without spurs), a protective vest, and an approved helmet. In addition, a jacket and a helmet-covering cap with the distinctive colors of the owner are worn. The use of the whip is allowed with a dimension of no more than 70 cm.
Download Horse Racing Coloring Pages Pdf