The Nerf guns of Hasbro finally arrive on our page. It is not only toys for kids, but also they aim and shoot the adults. The bullets are harmless and stick to clothes thanks to the felt or a suction cup.
Today, you can have fun with these toys by coloring nerf gun images below. Get nerf gun coloring pages to print here. Then color them as you like.
Free Nerf Gun Coloring Pages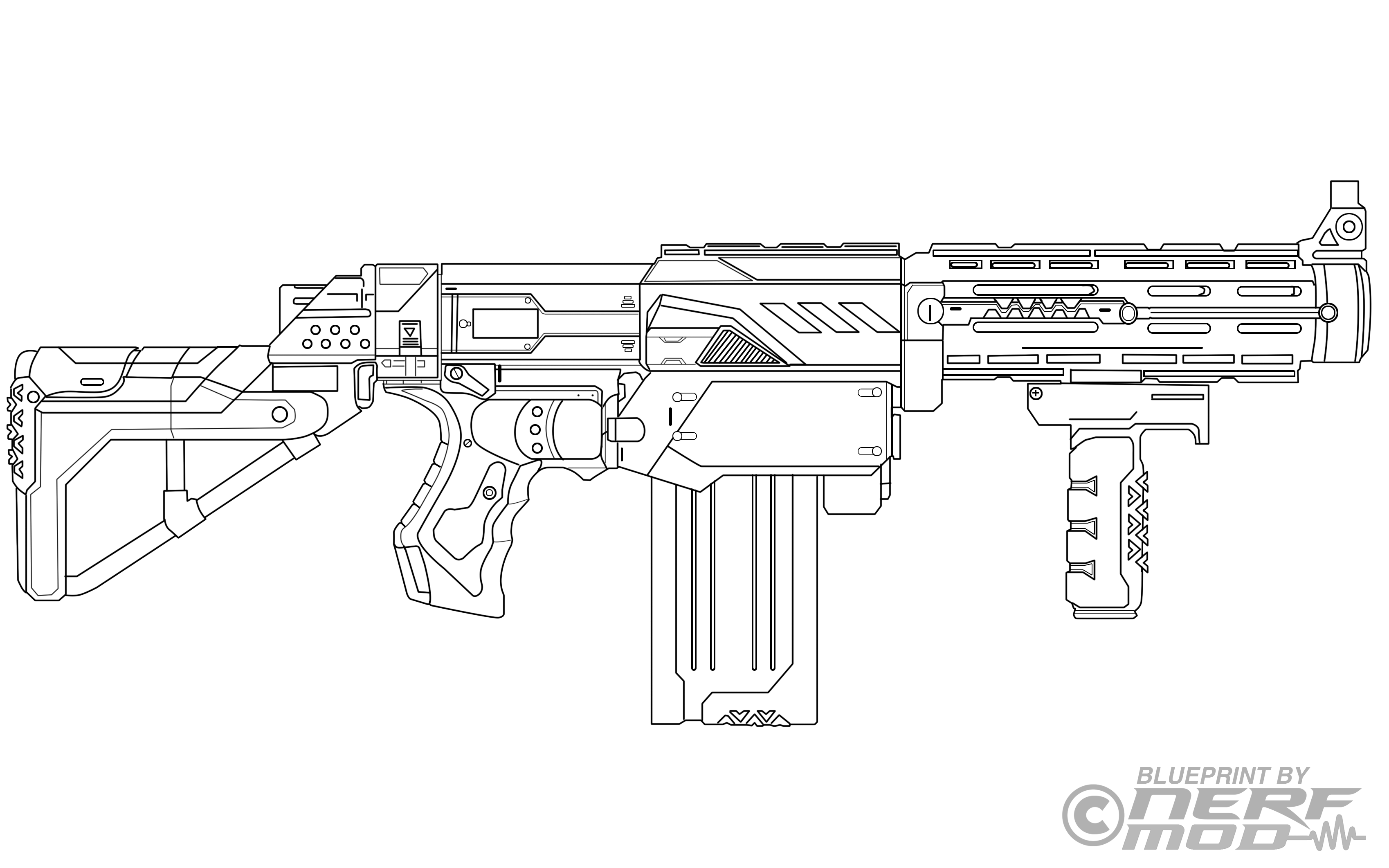 Nerf, elected "Toys of the Year 2009" in the U.S. It has become a phenomenon of custom, as evidenced by the many videos posted on YouTube. And now openly challenge each other at home, on the street, and even in the office.
In America, real Dart Tag tournaments have sprung up, a team sport that involves thousands of young people and that consists in trying to "steal" the baton of the opposing team without being taken by surprise by the enemies.
Nerf represents the technological evolution, but harmless, of the old children's guns. Bright colors and soft, ergonomic shapes, some models even have a real laser sight or a flashlight to play at night, while, to avoid any mishap, each pack comes with very trendy gray-orange goggles.
The Nerf paraphernalia is not dangerous at all. The bullets are made of a special foam of flexible nature, soft and light, which can not cause any damage to property and people.
Velcro-tipped darts can stick to fabric, while those with a suction cup tip adhere to any smooth surface. There are also those with unique perforated information that reproduce a characteristic whistle that alerts all players.
There are six models already available in Italy. They range from the "Targeting Set", which includes a target shooter, a pistol, three darts, and the obligatory goggles.
To practice and challenge friends, play in two or even in a team, the "Strikefire" with two bullet catching shields (green and orange), two pairs of goggles, the pistols, and twelve darts.
However, the "Nite Finder" and the "Maverick" are more sophisticated models: the first is the lightest and most manageable of the entire line, the only one equipped with a unique laser pointer to surprise the opponent even in case of poor visibility.
The second has a six-round magazine, so you'll never be caught off guard. And to engage in battles to the last breath, there are also the mega "Deploy CS-6" – a shotgun complete with flashlight, carrying strap, and six-round cartridge for quick reloading.
The "Raider CS-35" is a precision shooter equipped with a drum magazine with as many as 35 repeat shots and a percussion grip.
Download Nerf Gun Coloring Pages Pdf