Alexander Hamilton was born on January 11, 1757, on the island of Nevis (West Indies). He attended school in Elizabethtown, New Jersey, and later entered King's College (now Columbia University).
Today, you can find Hamilton coloring pages here. There are a collection of hamilton coloring pages below. Also, the images can be downloaded as a pdf version. Happy coloring.
Free Hamilton Coloring Pages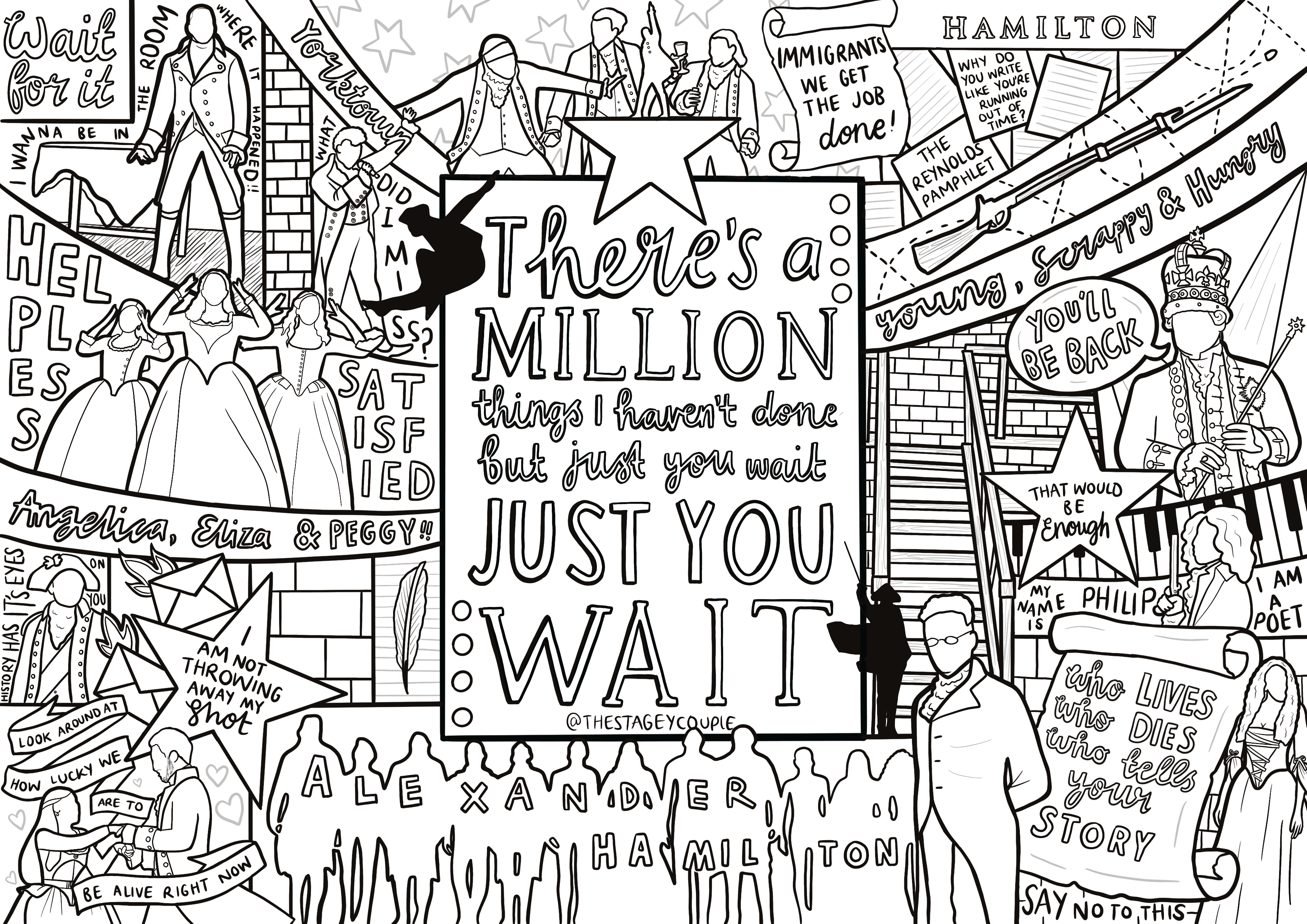 Alexander Hamilton was captain of the artillery and fought in Long Island, White Plains, Trenton, and Princeton.
In 1777, George Washington appointed him his aide-de-camp and personal Secretary.
In 1781 he resigned, although he continued in the Army at the head of a regiment of New York light infantry with which he participated in the siege of Yorktown.
After the war, he left the Army and studied law in Albany (New York). He became one of the most prestigious lawyers in New York, and in 1789, President Washington appointed him first Secretary of the Treasury.
In foreign affairs, he convinced Washington to adopt a policy of neutrality in Europe after the outbreak of the wars against France in 1793.
And in 1794, he wrote the instructions for the diplomatic mission to London that resulted in the Anglo-American agreement known as the Jay Treaty.
He returned to law in New York in 1795, although he did not abandon politics. Washington continued to consult him regularly and influenced President John Adams to appoint him inspector general of the Army.
Married to Elizabeth Schuyler Hamilton from 1757 to 1854, he was the father of James Alexander Hamilton and William S. Hamilton.
Download Hamilton Coloring Pages Pdf