Leap! Ballerina is a film that takes place in the year 1879 when the protagonist arrives in Paris. The movie script looks like a classic, but with a beautiful development that makes the eyes of the little ones shine.
Now, you can see its story in the following leap coloring pages. Please take the pictures, then choose what you want to color. Happy coloring.
Free Leap Coloring Pages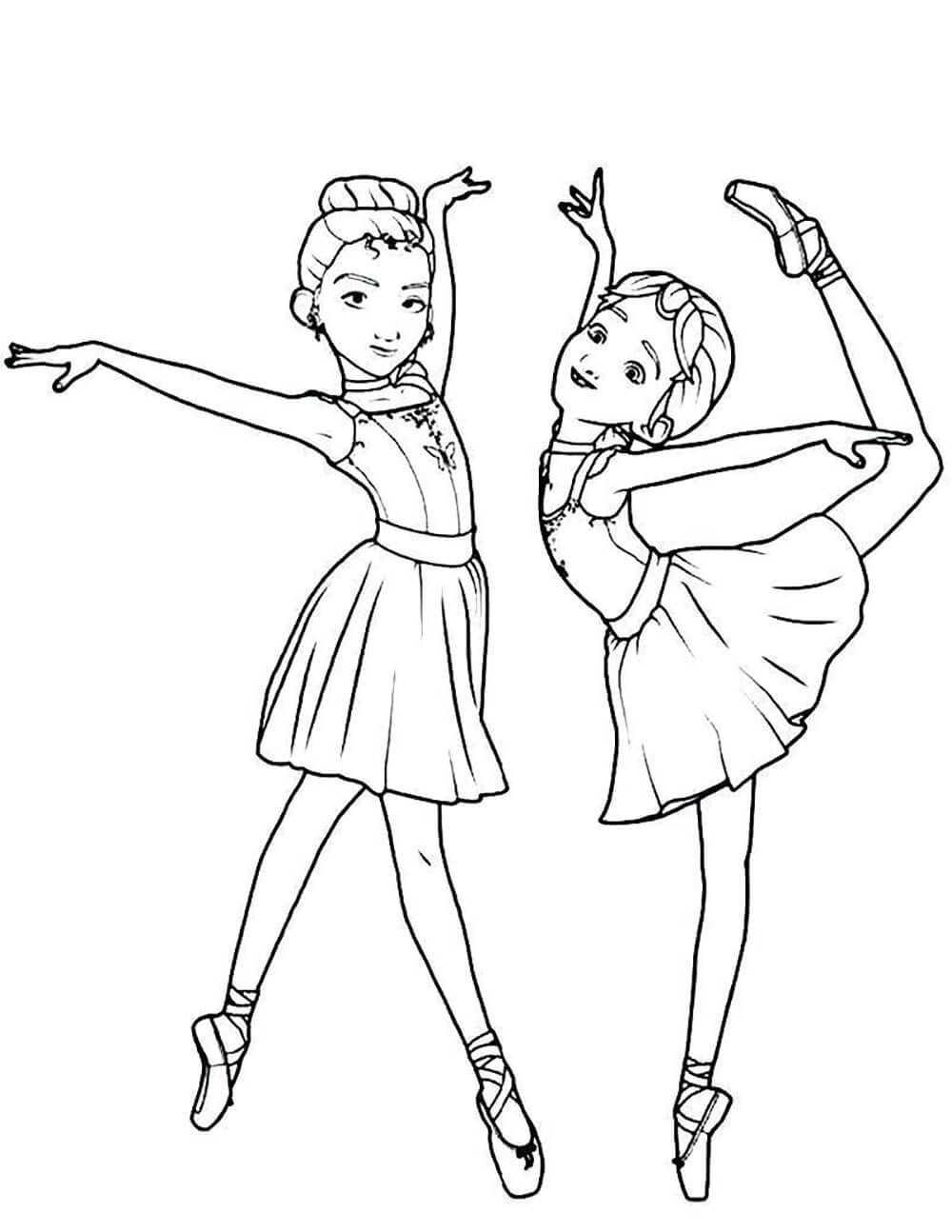 After losing her parents, Felicia is a girl who lives in an orphanage in her native Britain. Her passion is dance, and she dreams of becoming a professional dancer.
To achieve this, she escapes with the help of her friend Victor and travels to Paris in 1879. She will pretend to be someone else to become a student at the Grand Opera House and thus fight to have the life she desires.
Felicia's dream is to become a ballerina at the best ballet school in the world, but there is a catch: she is trapped in an orphanage with her best friend Victor hundreds of miles away.
So they decide to elope and arrive as fugitives in the city to follow their dreams; Felicia wishes to dance and Victor to become a famous inventor.
She is finally hired by Odette, a very talented dancer, to work as a maid in a house. When she discovers the girl's potential, she decides to help her and begins to train her.
Will Felicia become a professional dancer with Odette's help and the unconditional support of her friend Victor? If there is one thing for sure, she will have to work hard to achieve her dreams.
Although the promotional poster for Ballerina may make it seem like a sappy movie, it's not at all. It starts from the beginning with a fast-paced chase.
The story of Felicia and Victor, two orphans who run away from the institution where they live to try to fulfill their dreams in Paris, has rhythm, humor, its dose of emotional moments, and is visually beautiful.
The film leaves everything to the power of passion and talent, as in just 15 days, the protagonist overshadows all the girls who have been working their asses off for years.
Download Leap Coloring Pages Pdf