Have fun discovering images to print and color. Hours of fun are waiting for you while coloring the following funny Monster Inc coloring page.
Monstropolis is a city inhabited by all kinds of creatures. At the heart of the town is the factory that processes children's screams, the energy needed by the city.
Printable Monster Inc Coloring Pages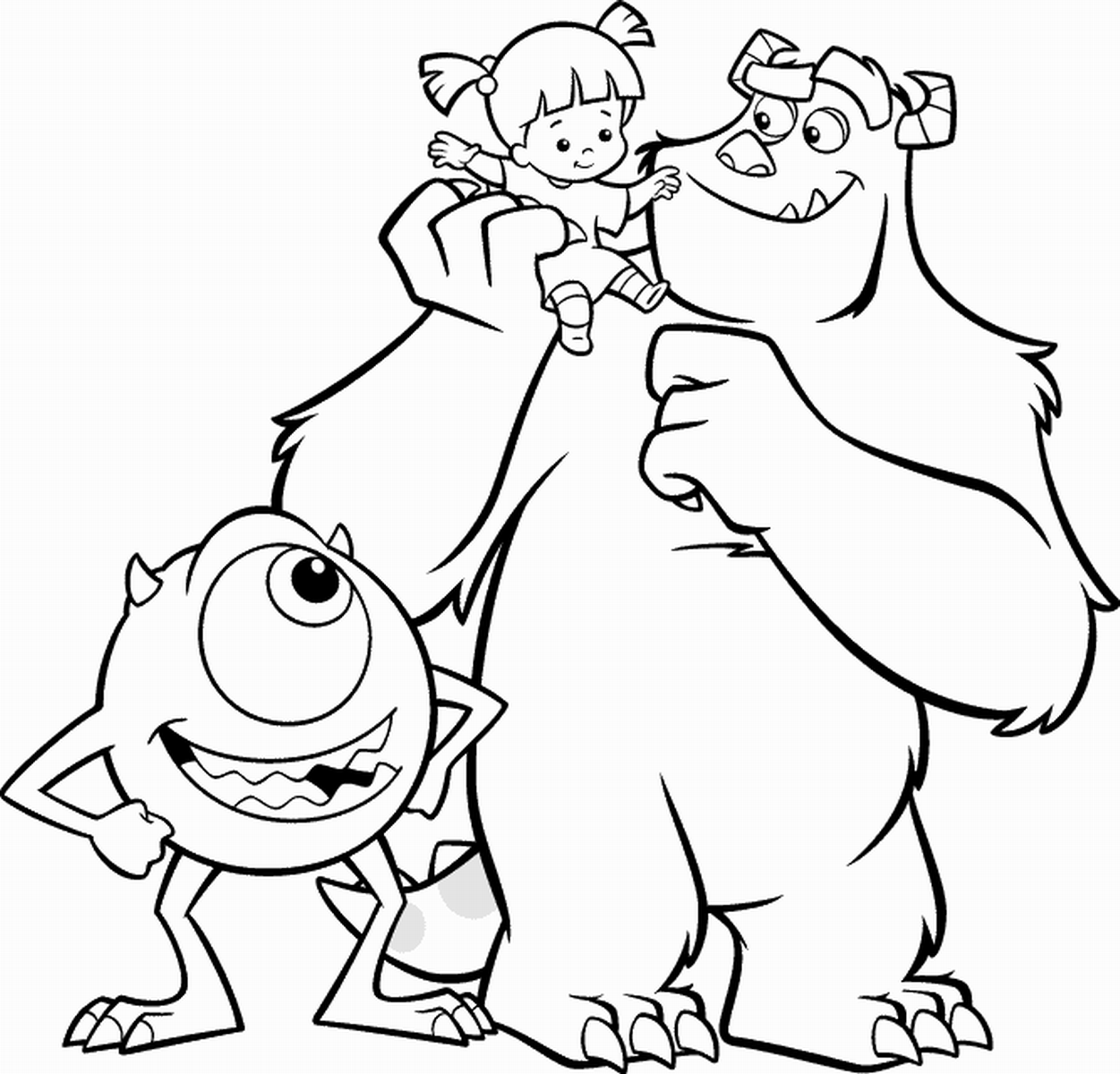 Without a doubt, cartoon movies are memorable for many reasons. But in addition to moments and emotions, they have left many quotes from Monsters Inc. in our memory that is worth remembering.
The saga stars two monsters, Mike Wazowski and James "Sulley" Sullivan, who find themselves in a predicament when a human girl crosses into the monster universe.
The main characters – Mike Wazowski, James P. Sullivan, and Boo – are already part of our family, and we remember them both for their adventures and for their memorable lines from Monsters Inc. that marked us for life.
All the characters in the animated saga of Pixar Animation Studios and Walt Disney Pictures contributed lines from Monsters Inc. that will go down in film history.
As with literature, we can learn a lot from children's movies or cartoons. The quotes from Monsters Inc. remind us that laughter and affection are much more powerful than fear and therefore are a source of endless lessons.
Below, we offer you a complete collection of the best quotes from Monsters Inc. for you to get inspired and learn valuable morals.
Download Monster Inc Coloring Pages Pdf