Call of Duty is one of the most popular first-person shooter computer games. With our coloring pages, we invite you to dive into the period of different wars.
In addition, with the help of coloring pages, you will learn to distinguish the weapons used by the soldiers and consider the different poses and equipment of the fighters.
Printable Call Of Duty Coloring Pages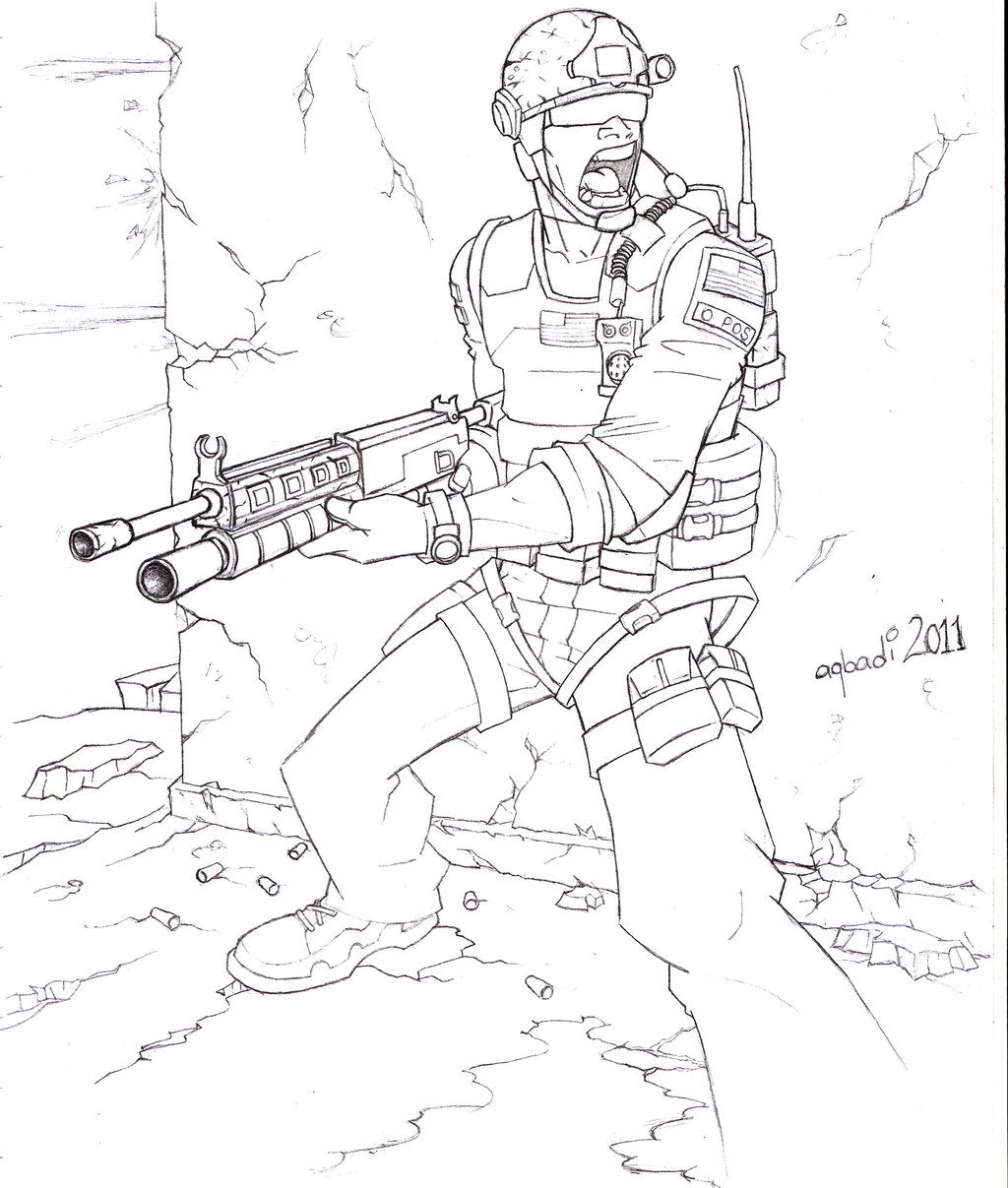 Call of Duty is a game of Shooters in the first person in the Second World War. It was released on October 29, 2003, for PC, published by Activision, and developed by Infinity Ward.
It was the first installment of the Call of Duty saga but was not widely marketed until the release of Call of Duty Classics.
Call of Duty (video game) is quite similar to the Medal of Honor saga theme. Call of Duty is seen from the perspective of an American soldier and the perspective of a British and a Soviet soldier.
Also, unlike other war games, Call of Duty has a more significant number of allies (controlled by the computer) than other war sagas. This makes it a much more realistic World War II.
In addition to that, Call of Duty features "shellshock" (not to be confused with the psychological state), which refers to when a bomb explodes next to our Protagonist.
The Protagonist's vision becomes somewhat blurred, the sound muffled and move much slower than usual. Call of Duty Classic (Console version of the game) was released for download from PlayStation Network and Xbox.
Download Call of Duty Coloring Pages Pdf