You will find a fabulous collection of ice hockey coloring pages on this page. The following pictures are ready to print. So, get your images below, then color them as you like.
Ice hockey is one of the fastest sports and requires good physical fitness and skating skills. It is a team sport played from age 5 or 6 through adulthood.
Ice Hockey Coloring Pages to Print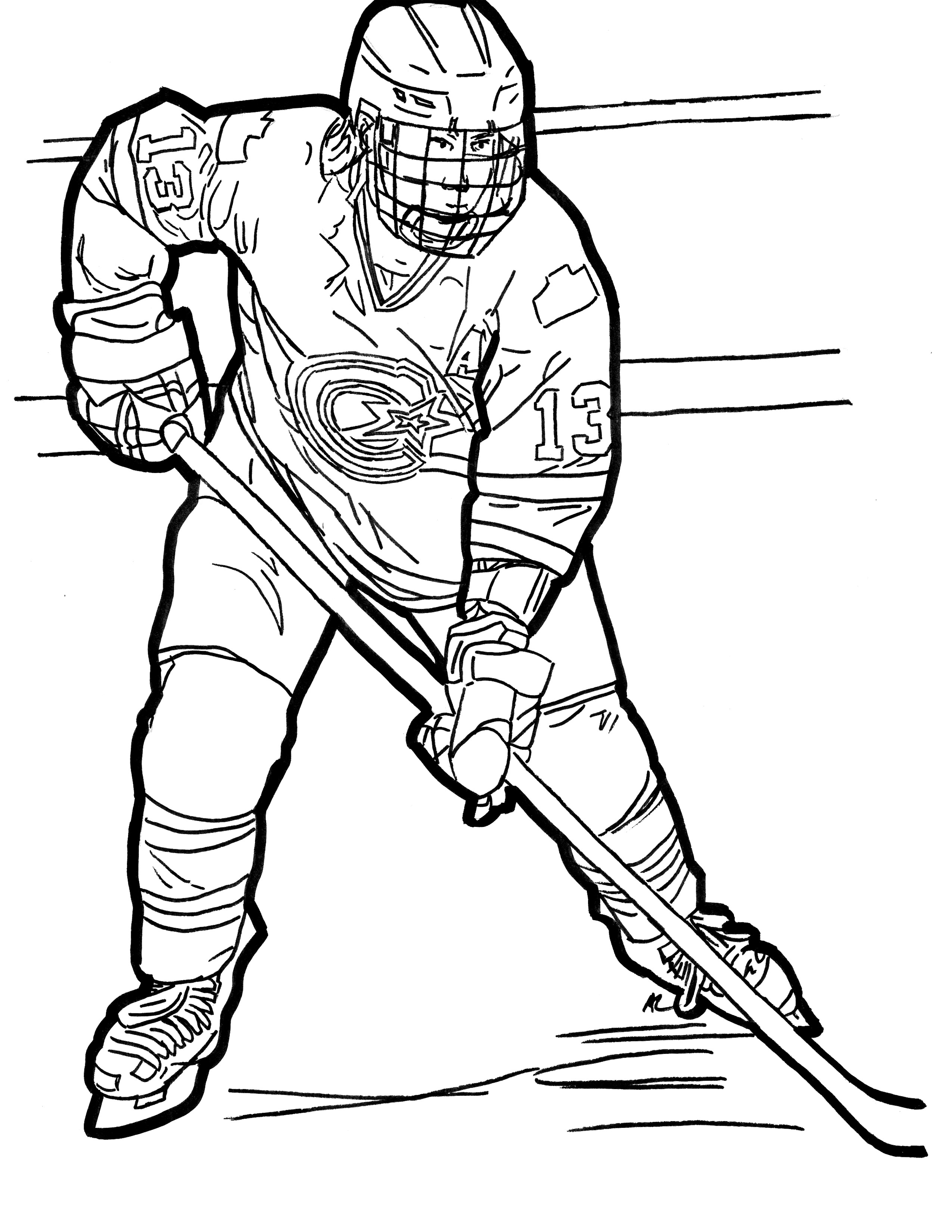 The ice hockey rink is measured between 56 and 61 meters long and 30 meters wide. In addition, the goals must have a height of approximately 1.22 m from the ice. Finally, the protective glass should be 2.4 meters.
Every ice hockey player must wear a helmet with a face shield, neck guard, shoulder pads, elbow pads, gloves, pants, shin guards, skates, and stick. In addition, a mouth guard, a shell, and socks are recommended.
In infield hockey, whoever scores the most goals wins. Ice hockey is played in three periods of 15 minutes each. It is played with a puck called a puck.
Each team comprises five players on the field and a goalie. If the game ends in a tie, it is decided in shootouts. The two most common infractions in ice hockey are offside and icing.
The first is when a player enters the attacking zone before the puck, while the second is when a team throws the puck from behind the midfield to the back of the court. It should be clarified that icing has some exceptions.
There are different types of penalties in ice hockey:
Penalties, where the player who committed the foul is sent off (from two minutes to permanently).
Minor penalties, where the offending player is sent off for two minutes.
Significant penalties, where the player is sent off for five minutes.
Misconduct, such as insulting the game officials.
Ice hockey originated in Canada as a modern version of Bandy.
The word "field hockey" comes from the French word "bouquet", which means "stick".
Around 1860, the puck was replaced by a ball, but in 1879 two students at McGill University returned to the early rules.
The first recognized team was McGill University, which was formed in 1880.
Ice hockey has been part of the Olympic Winter Games since 1924. The women's category was accepted in 1992 and made its debut in 1998.
Download Ice Hockey Coloring Pages Pdf