On this page, you will discover images to print and color. There are skating coloring pages free to print. Please use your creativity to make them live.
Skating is moving by sliding, either by involuntary or voluntary forces. By extension, skating is also a sport that consists of sliding, either on a solid surface with roller skates or ice skates or on an icy surface (rivers, canals, rinks, or frozen lakes).
Free Skating Coloring Pages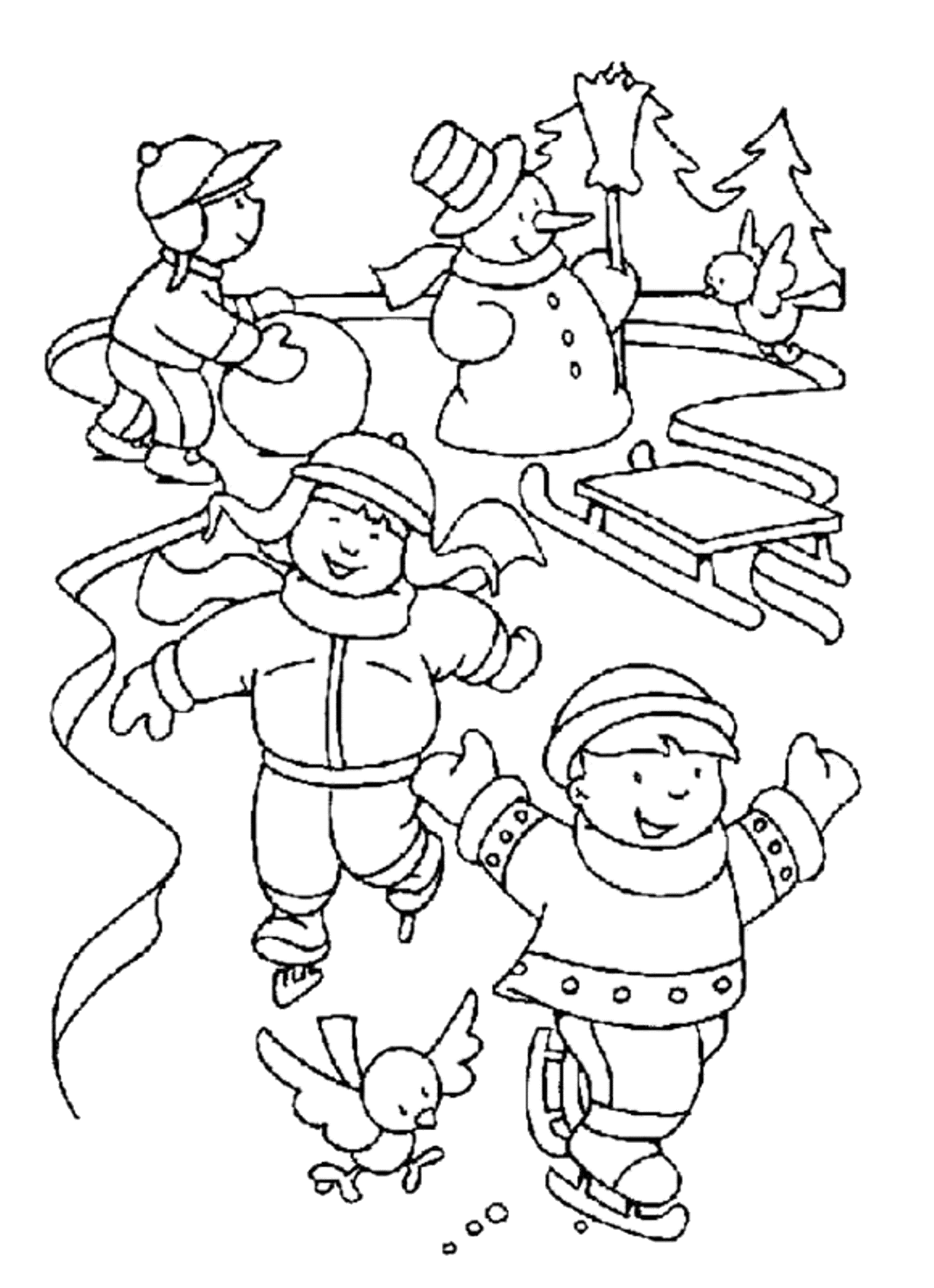 Skating covers three significant disciplines in the Winter Olympic Games, regulated by the International Skating Union. There are several types of skating, such as speed skating, figure skating, and free skating.
Skating is a sport that consists of gliding across the ground on skates placed on your feet. It can be ice skating or roller skating.
Also, through this type of activity, other sports such as field hockey can be carried out. Skateboarding is also related to skating. However, it is not skating worn on the feet but a kind of board with wheels.
Whether it acts like an aerobic or anaerobic sport, skating is a perfect activity for taking care of our health. Here are the ten main benefits of skating.
One of the main benefits of skating is that it is a perfect sporting activity to improve the muscle tone of the legs. Although it may seem like a simple activity requiring strength, this is not so.
Skating can be practiced in different degrees and with other techniques. Thus, depending on each person's capacity, it will require more or less strength.
This translates into an important physical activity for the legs, which helps improve the muscle tone of the lower body as a whole and the legs in particular.
Another of the main benefits of skating when it comes to taking care of our health is that it is a perfect way to burn calories.
Skating is an aerobic activity that requires constant energy consumption during its practice. Thus, we can burn, on average, about 300 calories during a typical session of about 30 minutes of skating.
In addition to the usual skills linked to physical and muscular well-being, balance is another of the body's skills that help us be healthy.
In this sense, as with other skills (endurance, strength, speed, flexibility, etc.), balance can also be trained and improved with practice.
Skating is one such activity and will help us improve balance, gain agility and skill, and gain mobility.
Like any aerobic activity, another benefit of skating is that it helps strengthen the heart and lungs.
The constant oxygen demand of this activity activates our cardiovascular and respiratory systems, causing a more excellent pumping of blood to increase a person's respiratory capacity.
Download Skating Coloring Pages Pdf