Here are the printable Houston Texans coloring pages. You can get the all images below for free. Also, you can download these files in the pdf version. Please have fun.
The Houston Texans are a member of the AFC South division. They compete in the National Football League (NFL). The team is based in Houston, Texas. This club first played in 2002.
Free Houston Texans Coloring Pages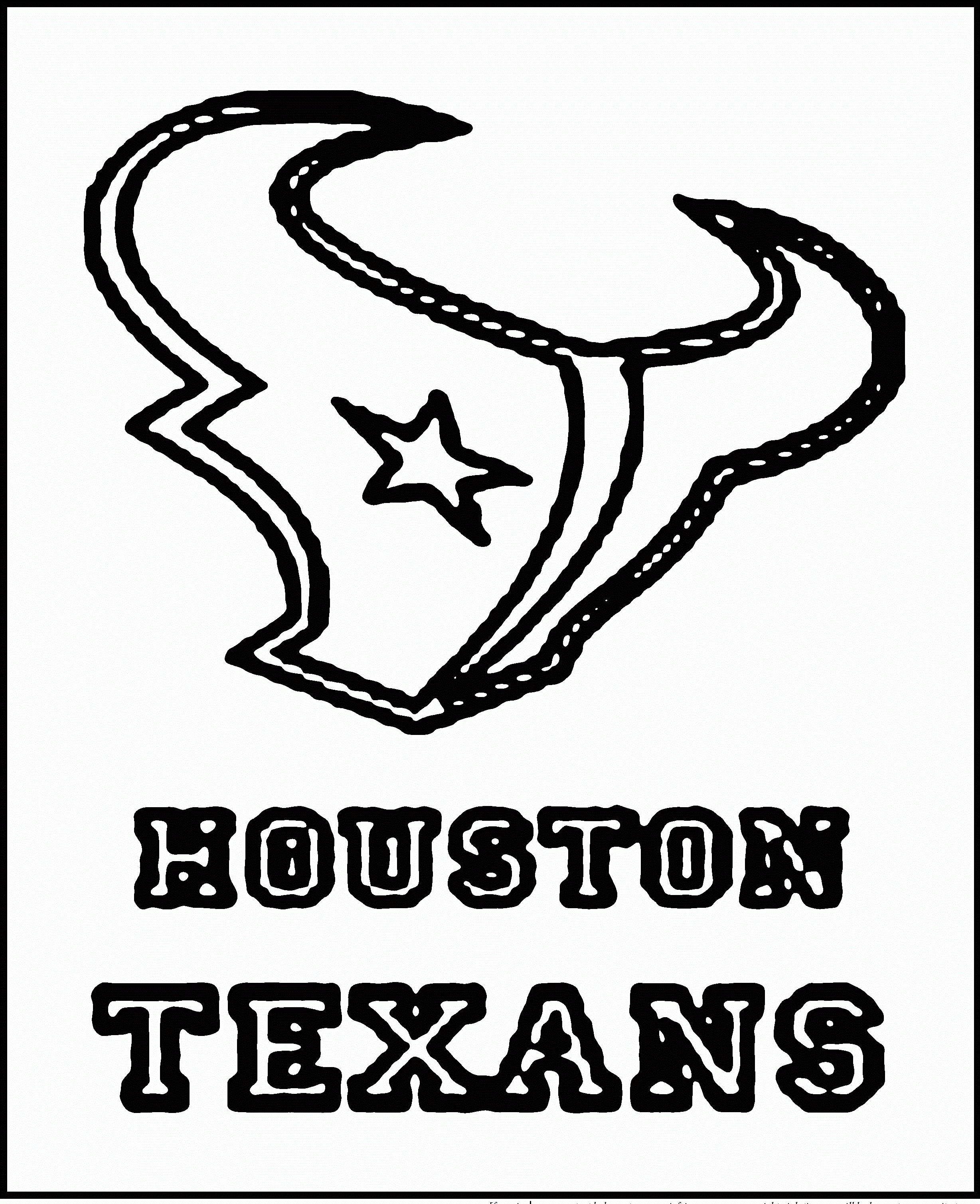 The team's history began a few years earlier, in 1997. Houston businessman Bob McNair failed to bring an expansion team from the National Hockey League (NHL).
Bud Adams moved the city's NFL team, the Houston Oilers, to Nashville, Tennessee, renamed the Tennessee Titans.
After their move, the club's sole owner was McNair. He then decided to join the soccer project and founded Houston NFL Holdings with his partner Steve Patterson.
Several focus groups were then formed; their task was to choose the new team's name. On 2000, Houston NFL 2002 announced that the search for the team name had been narrowed to five choices.
The five choices are Apollos, Bobcats, Stallions, Texans, and Wildcatters. Notably, each version already had an initial set of deliverables, such as logo design and official colors.
The list of options was reduced to three within a month, including Stallions, Apollos, and Texans.
On September 6, 2000, the 32nd NFL franchise was officially christened the Houston Texans before thousands at a rally in downtown Houston.
However, its debut in 2002 is considered the team's official formation date. The sole owner of the franchise is Robert C. McNair.
Download Houston Texans Coloring Pages Pdf