Bob the Builders children's television series shows children their main ideas: conflict resolution, group work, socialization, and learning.
Bob the Builder is an animated series originally from the United Kingdom. Now you can see these adventures in the following fabulous Bob The Builder Coloring Pages below.
Printable Bob The Builder Coloring Pages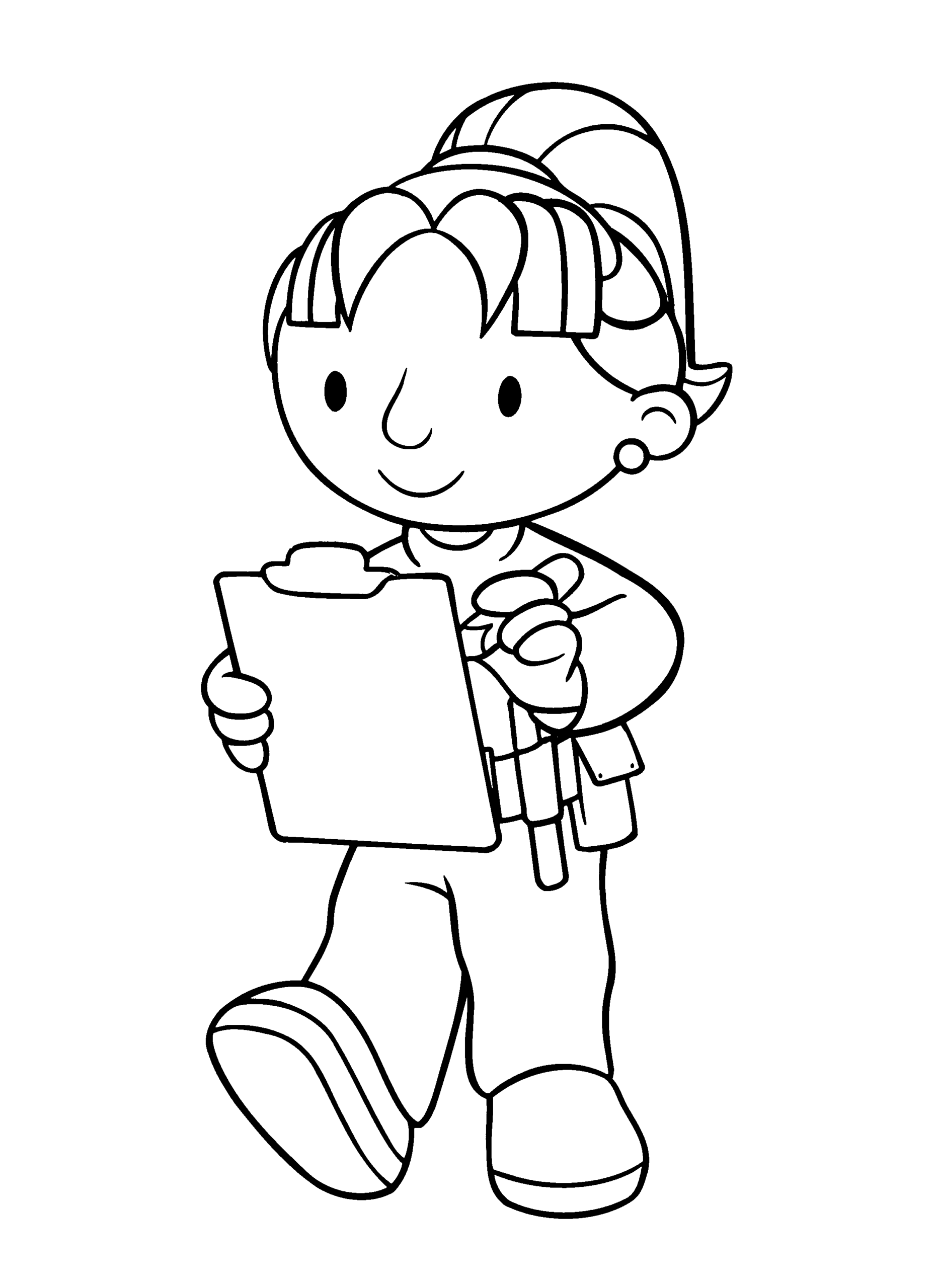 The series is about Bob and his friends the excavator, the truck, the crane, or the cement mixer.
In each episode, they carry out repairs, constructions, and other types of projects. Bob acts as a bricklayer, painter, carpenter, and father of his friends, patiently teaching them and helping others to get out of the problems they generate.
Here are the main characters of Bob The Builder.
Bob is a construction worker, the protagonist of the series, and the owner of his own company.
Wendy works with Bob. She is the one who does the administrative work in the office.
Farmer Pickles is a farmer who sometimes helps Bob. Owner of Spud. Spud is a scarecrow who plays a naughty boy.
Scoop is a yellow backhoe that acts as the boss of all the machines. Muck is a Red caterpillar with an extra wagon that doesn't think much before acting.
Dizzy is an orange mixer. Anxious, curious, and very restless. Lofty is a blue crane that is not very discreet. Indecisive and shy. Roley is a green road roller.
Travis is a farmer Pickles' turquoise tractor. Pilchard is Bob's pet cat, considered as part of the team. Scruffy is a Mischievous and good-natured dog of farmer Pickles.
Download Bob The Builder Coloring Pages Pdf