Here you will find images of Anna to color. Yes, we have Anna coloring pages to print. There are also images of Anna and Elsa as children and pictures of Anna alone.
Two sisters have made the kingdom of Arendelle known throughout the world. Anna is optimistic and fearless and has always wanted to open the castle doors.
Printable Anna Coloring Pages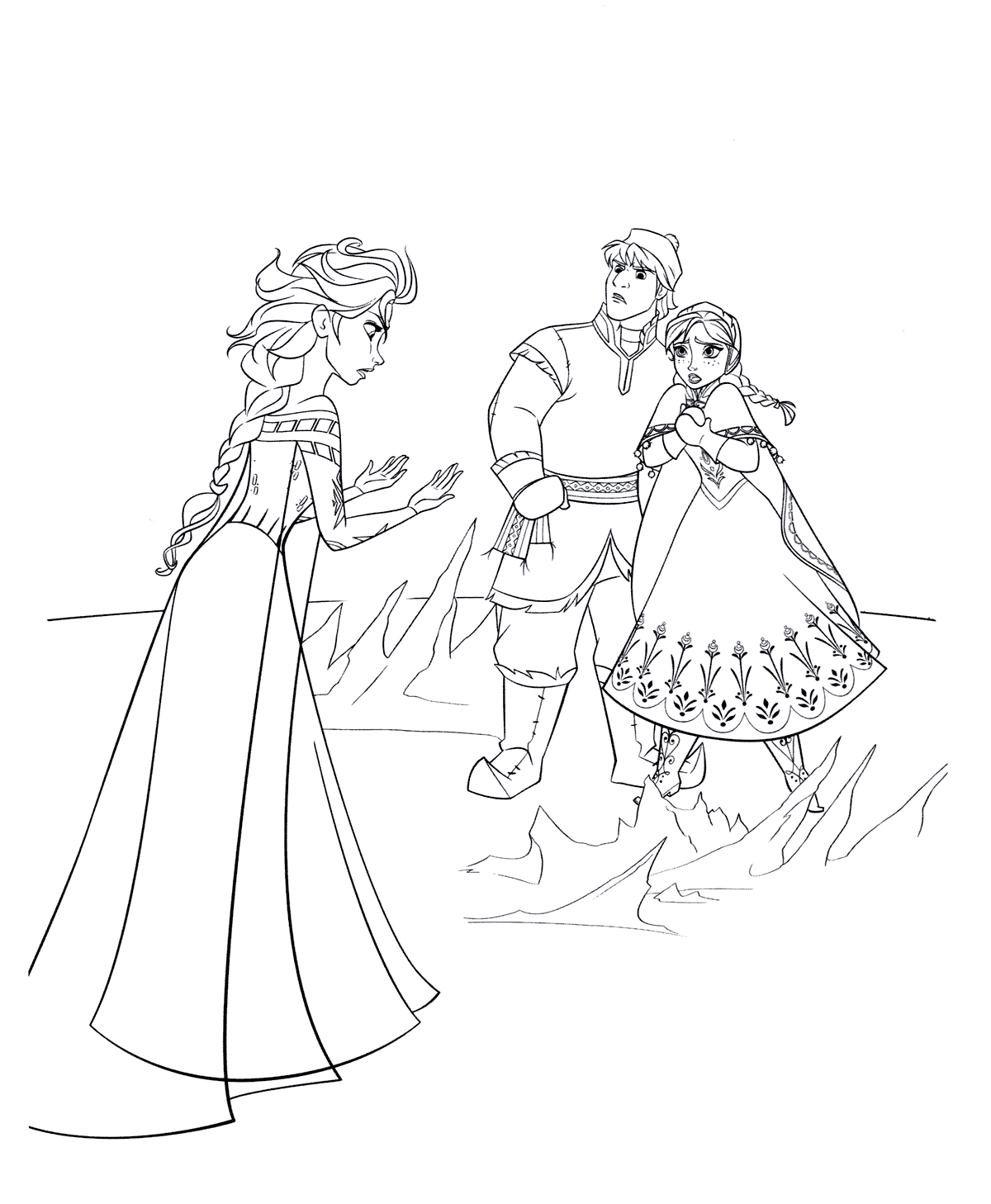 Elsa, however, has long hidden her magical and freezing powers. The two are the main characters in Frozen, a Disney production that released the first film in 2001. You have undoubtedly heard the song
The second film, Frozen II, broke the animated box office record in January 2020. The secret of such success? It is impossible to find just one reason.
But undoubtedly, one of the main ones is the characters, who conquered the audience with their unique and inspiring characteristics.
The story of Frozen was inspired by the fairy tale "The Snow Queen" by Danish Hans Christian Andersen, whose works also include "The Little Mermaid" and "The Emperor's New Clothes", which served as the basis for other classics from the studio.
In the original tale, however, the ice queen is a villain. Disney decided to give Elsa a human personality, turning her and Anna into sisters.
Besides the main characters, the animation comprises several other characters, such as the snowman Olaf, the ice salesman Kristoff and his reindeer Sven, and the villain Prince Hans.
Anna is optimistic, kind, and trusts everyone around her, sometimes acting innocent. She has always longed to reconnect with Elsa, as the two were quite close in their childhood.
When Elsa turns Arendelle into an eternal winter, Anna embarks on a dangerous adventure with courage and determination to help her sister. Along the way, she ends up falling in love with the ice salesman Sven.
The second film explains why Elsa has extraordinary powers, and Anna does not. The two sisters represent the two sides of a bridge between the forest and Arendelle. Anna becomes the new queen of Arendelle when Elsa goes to live in the enchanted forest.
Download Anna Coloring Pages PDF