On this page, you will find free barn coloring pages. The pictures below can be printed then you can color them as you like. The farm is the fundamental element of the village organization, combining the habitat of men and domestic animals.
The uses of the barn spaces are the stable, the hovel, the shed, the lean-to, the hayloft, the hayloft, the henhouse, the dovecote, the woodshed, the bakehouse.
Printable Barn Coloring Pages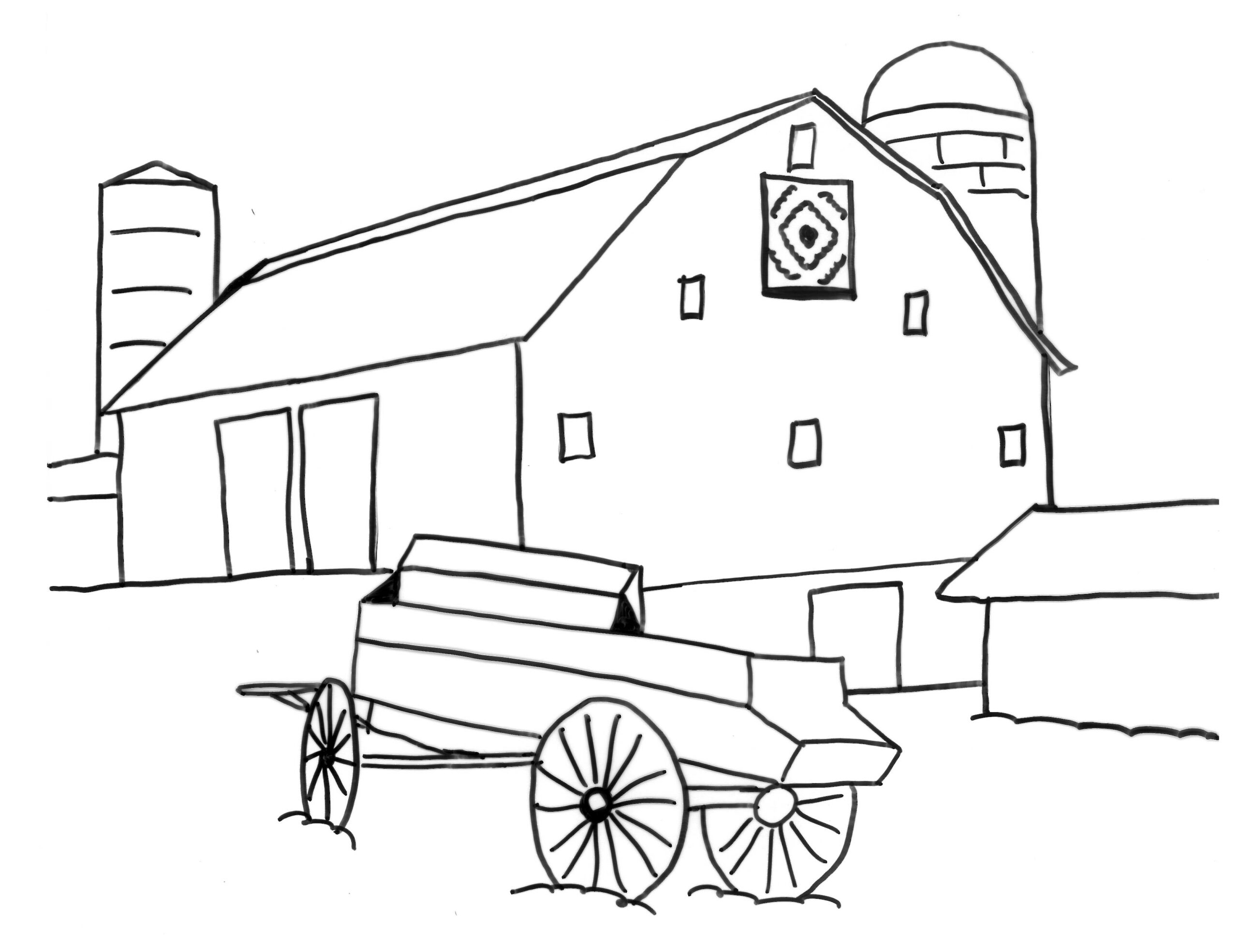 The building's size varies according to the availability of land, the owners' wealth, agricultural progress, and the diversification of production.
Today, the built surface of the barns in a village of the Northern Vosges represents more than half of the old center.
All the functions of family and agricultural life are grouped under the same roof. The barn is attached to the house. Annexes can be built, in a clustered way, according to the needs of the activity.
These houses are composed of several buildings, distinct according to their function, gathered around an enclosed courtyard. Annexes can be built, in a juxtaposed way, according to the needs of the activity.
The barn is built by a succession of structural bays. The most common is some three bays with a central bay for unloading hay.
Trays, variable and partial, do the organization of the spaces in the barn volume. They are used to store fodder, straw, and cereals.
The central post supporting the framework also helps the full-height ladder that allows access to the various trays.
The central bay allows the passage of machines and animals. It is often crossing from the courtyard to the garden. The barn openings correspond to the accesses (cart, cattle) and the ventilation (small drillings).
The agricultural modernization practices and the number of farmers decreasing have led to the loss of many barns. This heritage is subject to abandonment or even demolition, although it constitutes the old fabric of the villages in many communes.
Today, barns offer a strong development potential and allowing their mutation gives them back meaning and chooses to live concerning the economic and social life of a village.
The reuse of an existing building can limit the duration of the work and the construction cost of a house. Transforming a barn into a home is possible.
Download Barn Coloring Pages Pdf