Pocoyo was born as a cartoon series that began airing on television in early 2005. In each episode, which lasts about 7 minutes, a voice-over narrates the adventures of Pocoyo.
Our protagonist is a preschooler who is discovering the world. Now you can get these funny characters on this page. There are a collection of funny Pocoyo coloring pages free below.
Printable Pocoyo Coloring Pages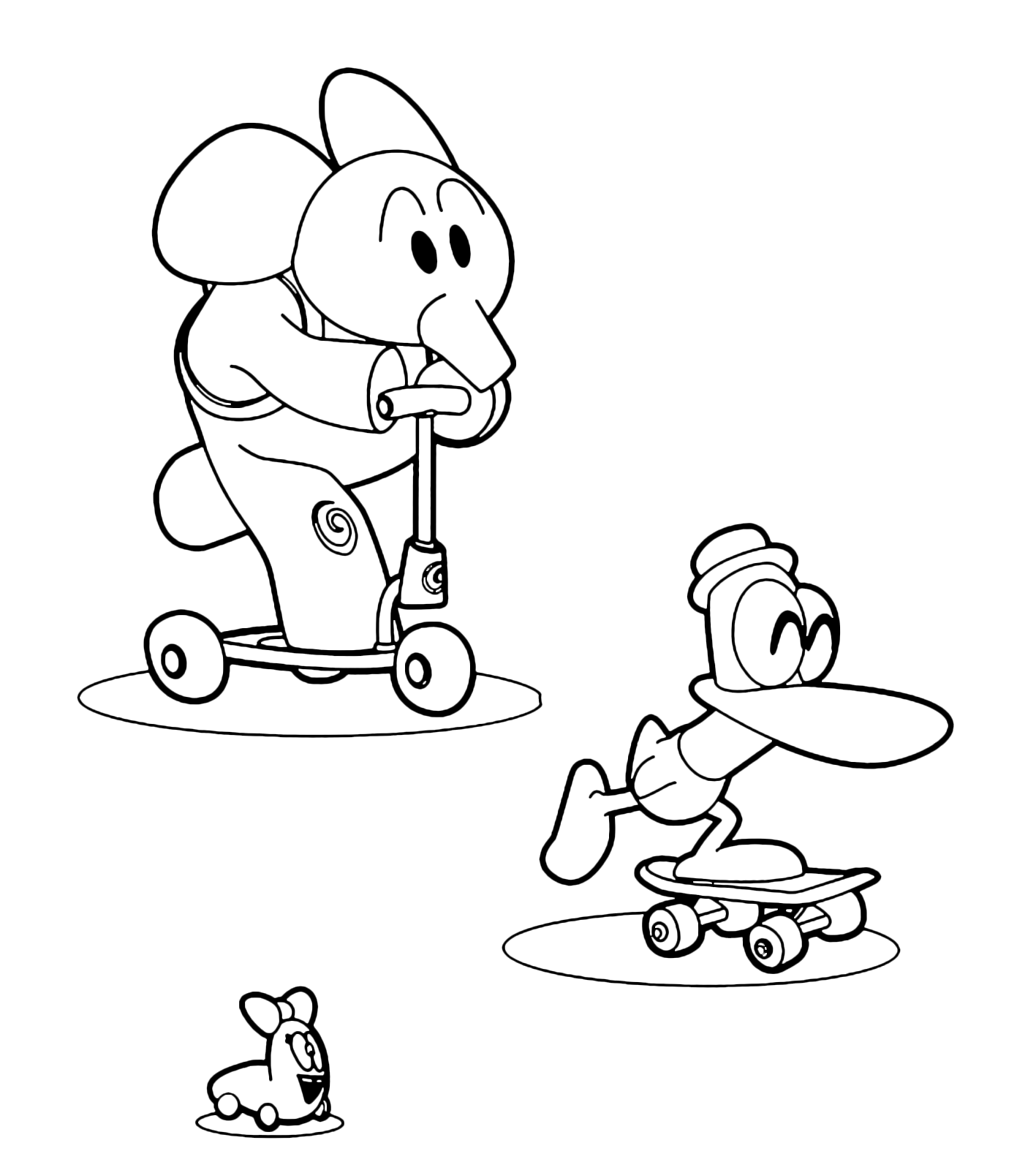 The world of Pocoyo is a three-dimensional scenario where brightly colored characters move within a white plane.
The technical quality of the animation and its excellent script have led the series to be positively valued in some places. Here are the main characters of the series:
Pocoyo is the main character of the series, a curious, innocent, and very cheerful four-year-old boy. He wears blue clothes and is always eager to learn new things.
Pato is a five-year-old yellow duck who always wears a green hat. He is shy and a little cranky.
Elly is a four-year-old pink elephant, friendly, solid, and with a big heart. She loves to play, use her scooter, and dance.
Loula is Pocoyo's mascot, a seven-month-old puppy. She always wants to play.
Pajaroto is a green bird that spends the day sleeping.
David Cantolla, one of the authors of the series, stated in an interview that he decided to create these drawings with the firm intention of being part of his two-year-old daughter's childhood.
Precisely, the main character is called this way because the girl, when praying, still did not vocalize well and said "you are a pocoyó child" instead of "you are a child like me".
Download Pocoyo Coloring Pages PDF