Are you looking for Bambi coloring pages? Download, print, and color for free! Free printable coloring pages with a wide variety of themes to print and color in.
Bambi is a small deer that lives in the big forest together with many other animals. During his discovery, he gets to know thumper the rabbit and Flower the skunk with whom he has many adventures.
But the danger is lurking: man is in the forest! Bambi's luck quickly turns when his mother is shot dead by the hunters. As he grows, Bambi learns to survive and falls in love. One day hunters come along, and he is forced to be as brave as his father to bring the other deer to safety.
Bambi Coloring Pages Collection
See the collection of Bambi images to color below.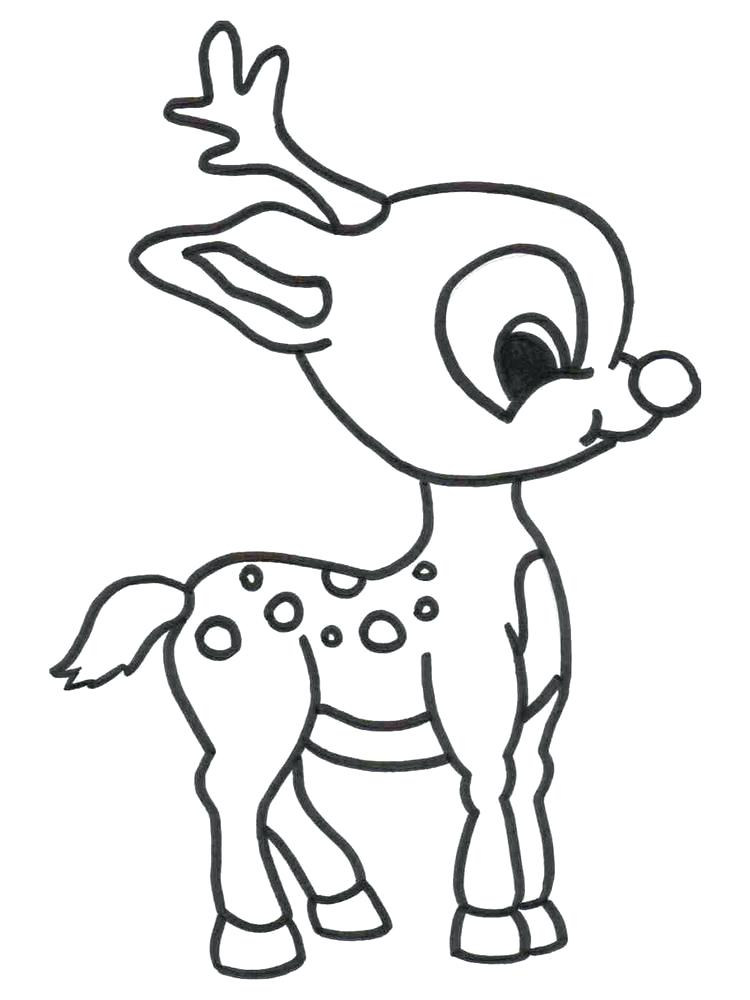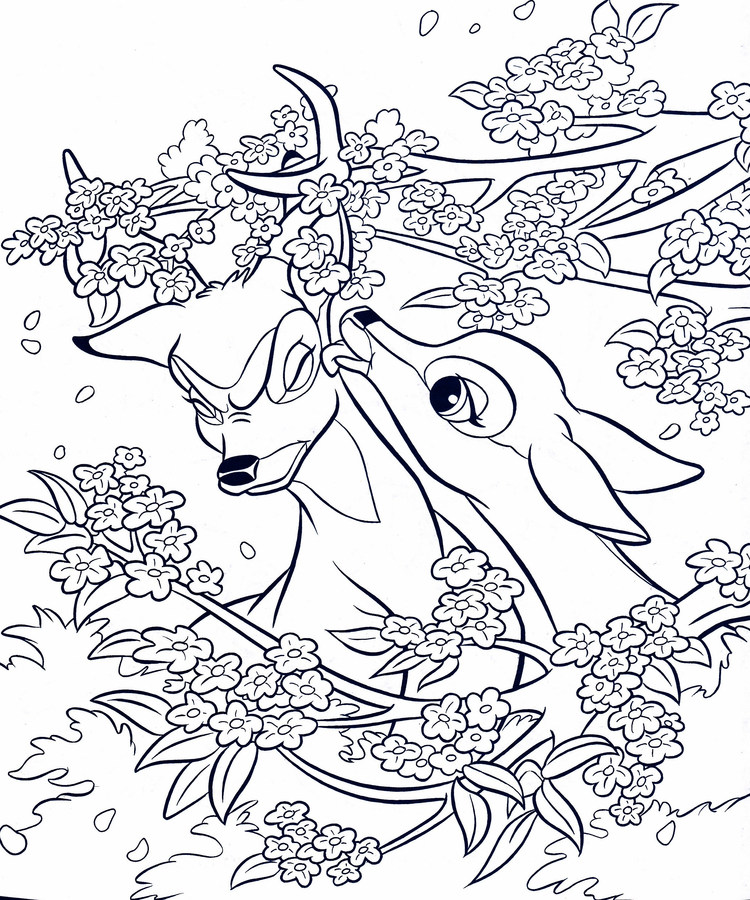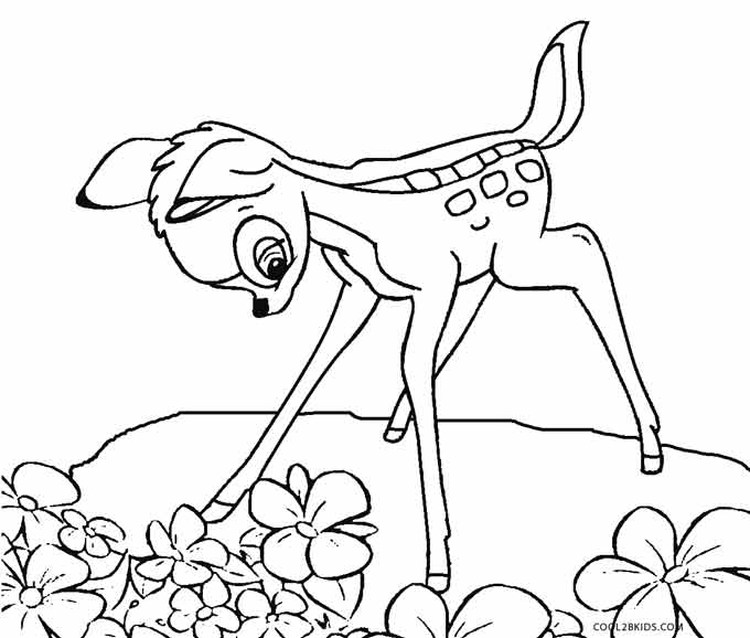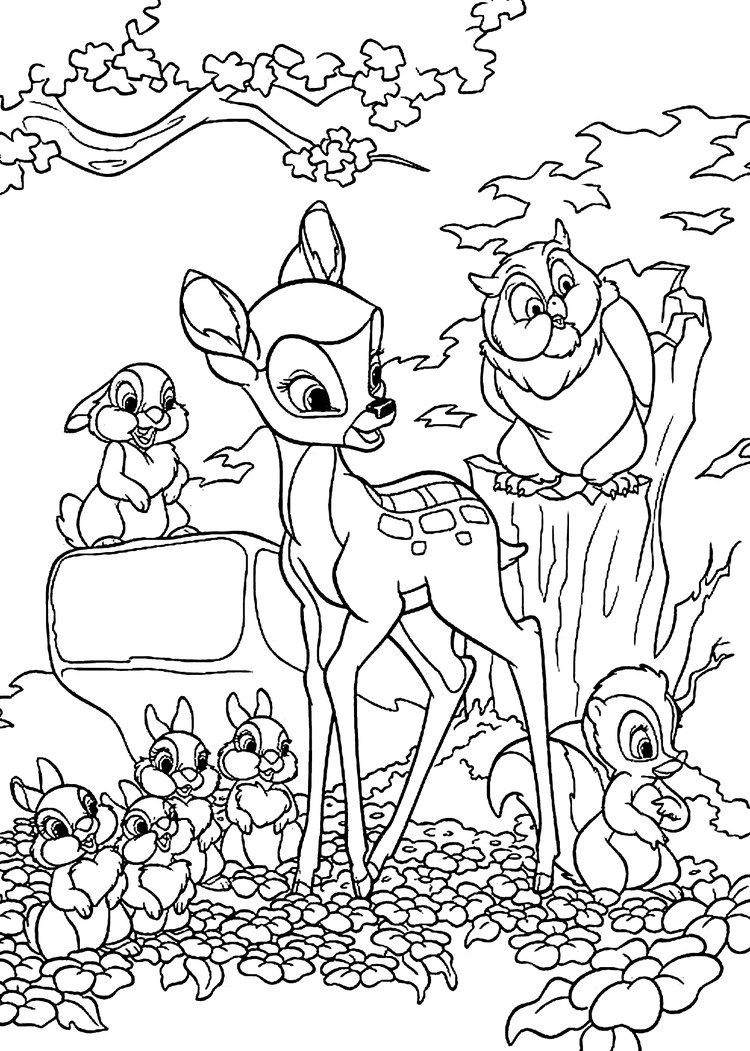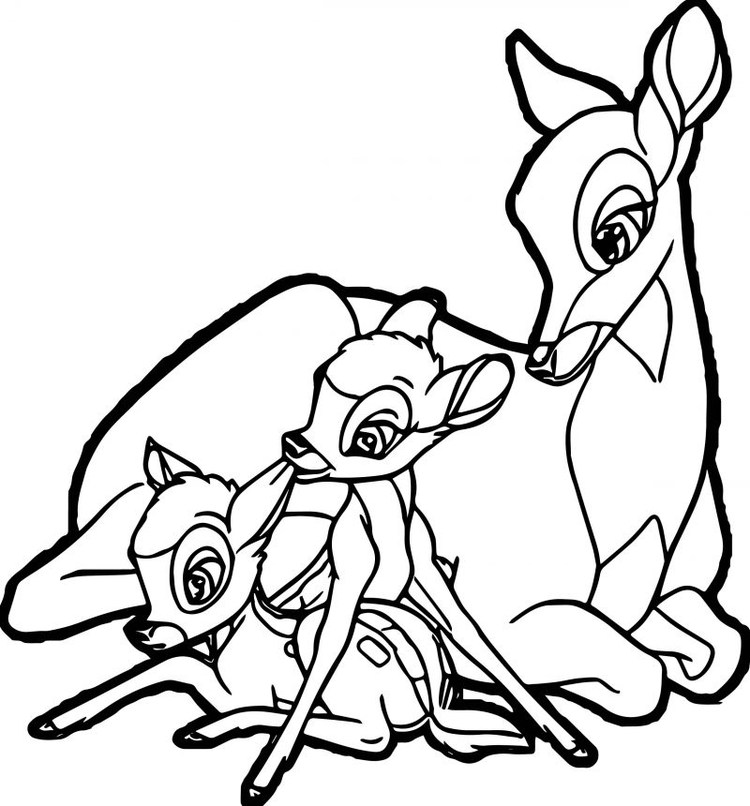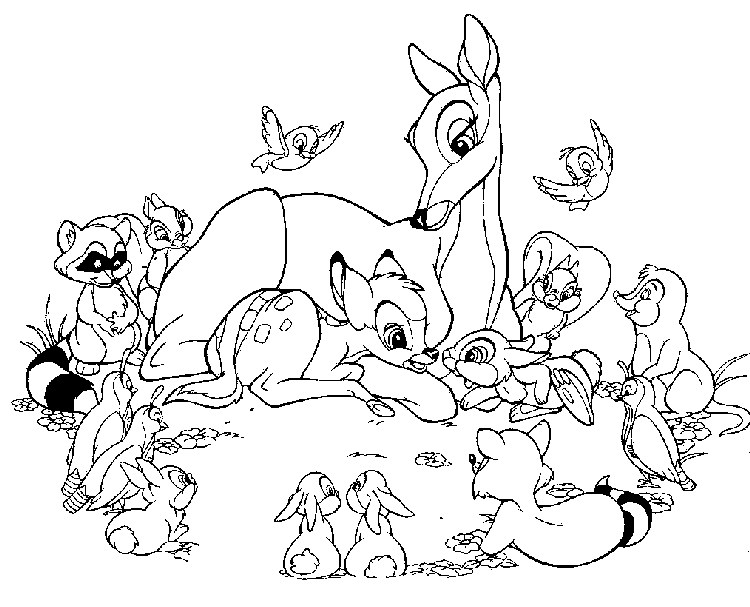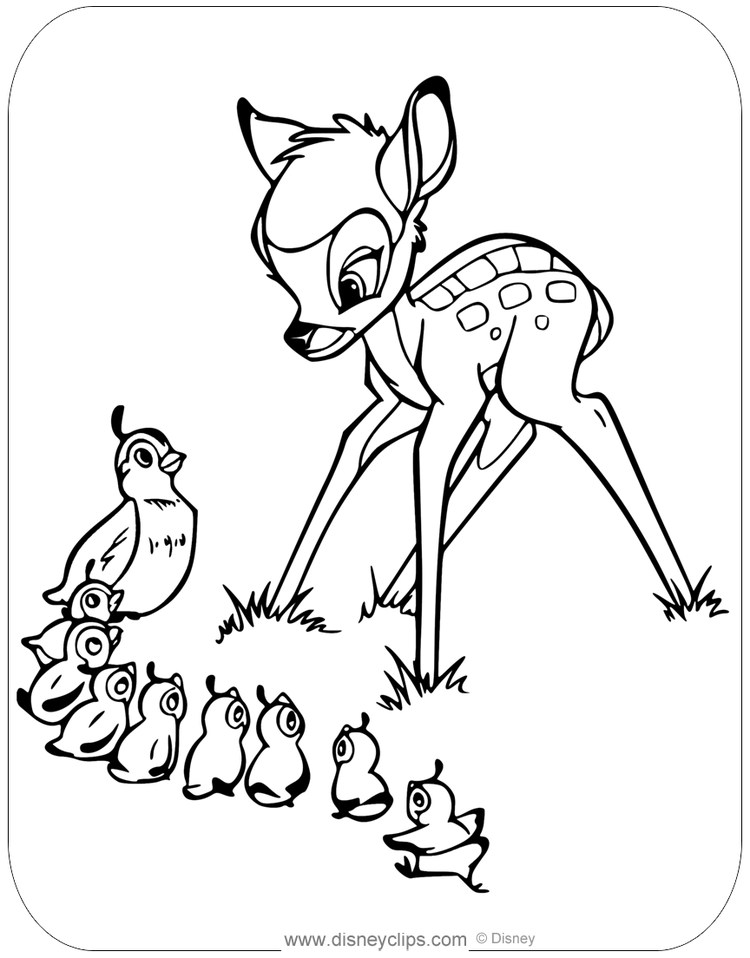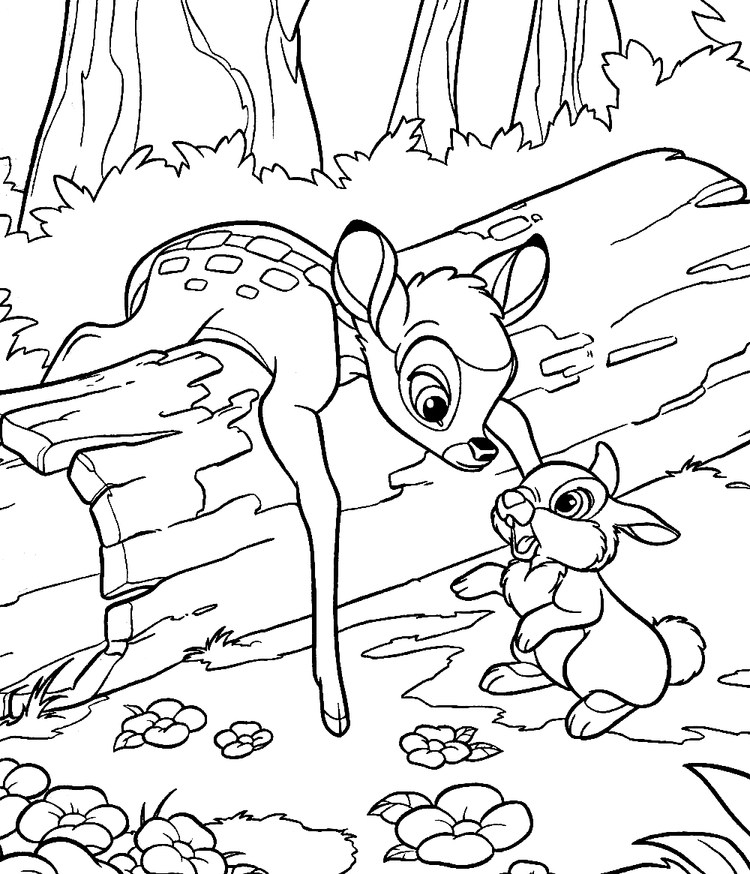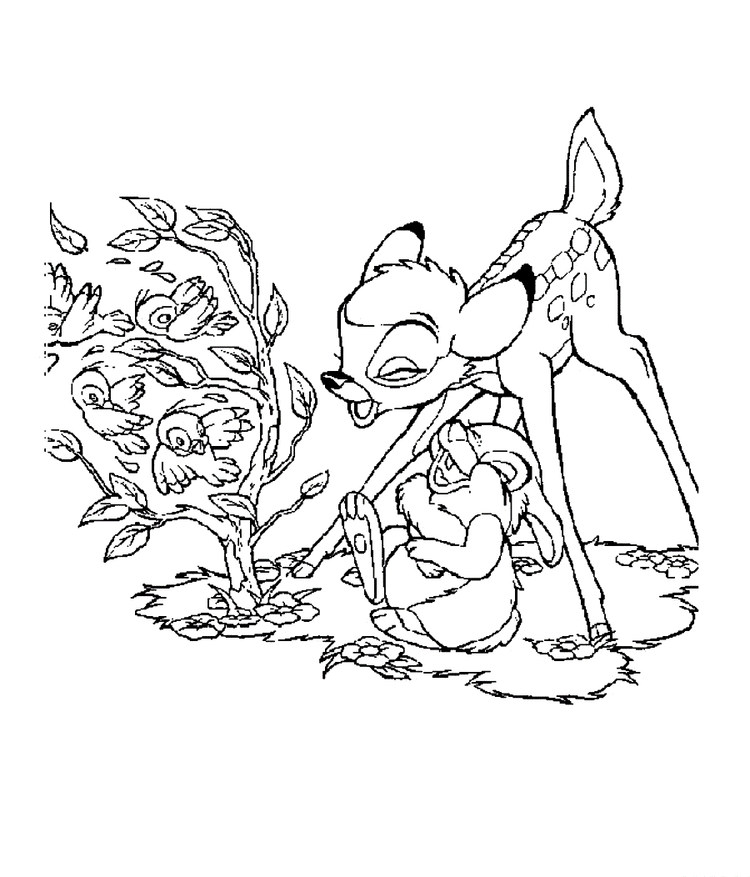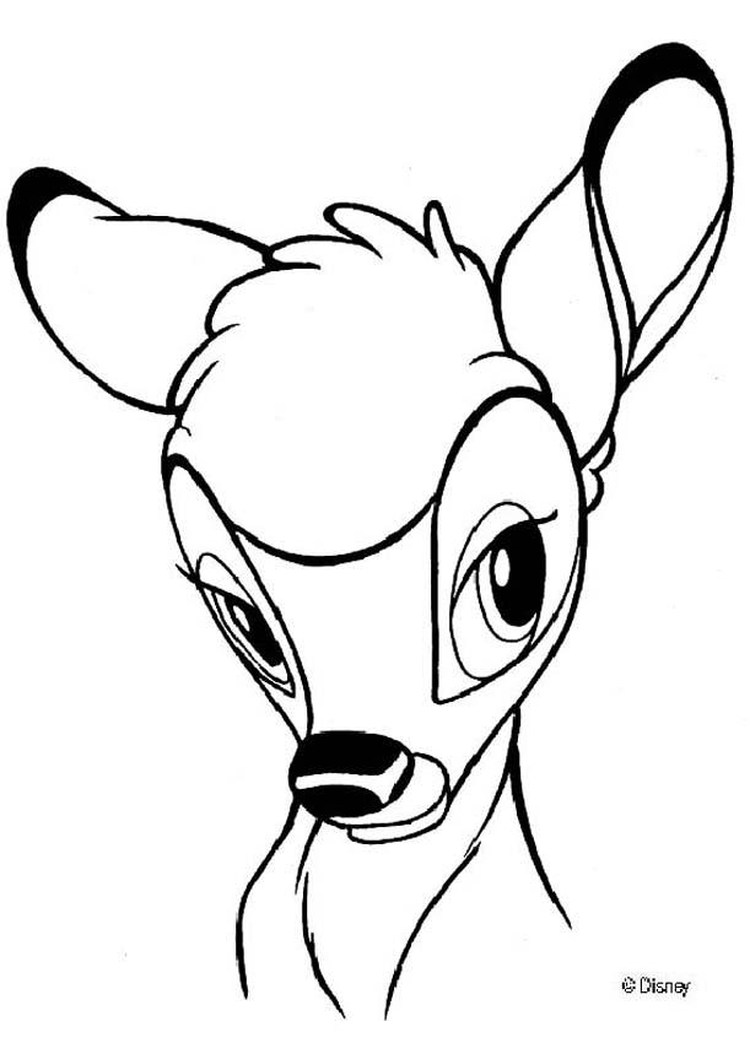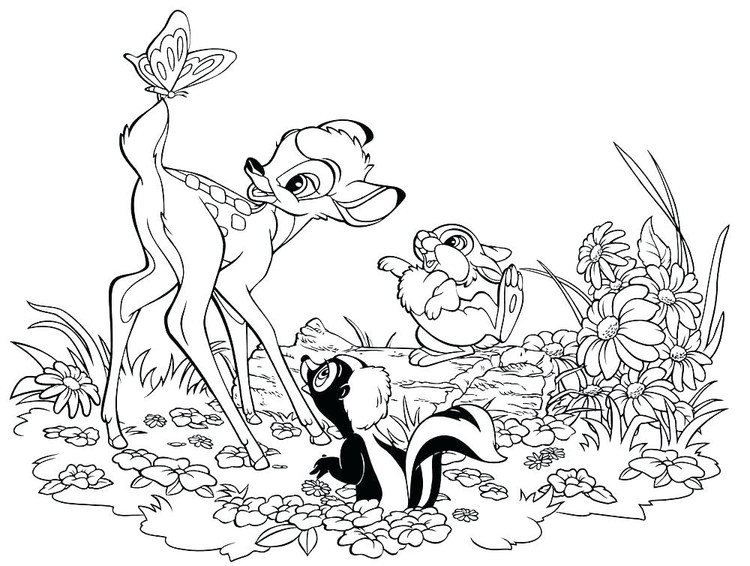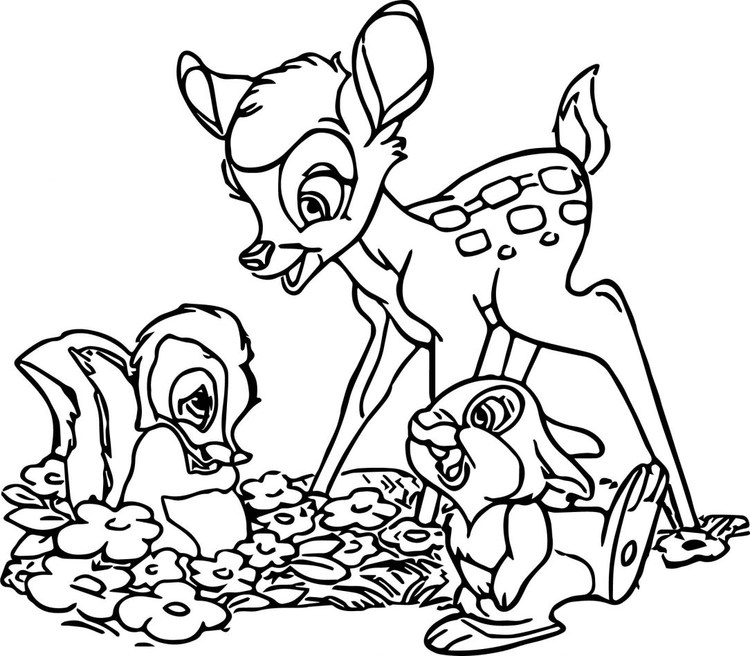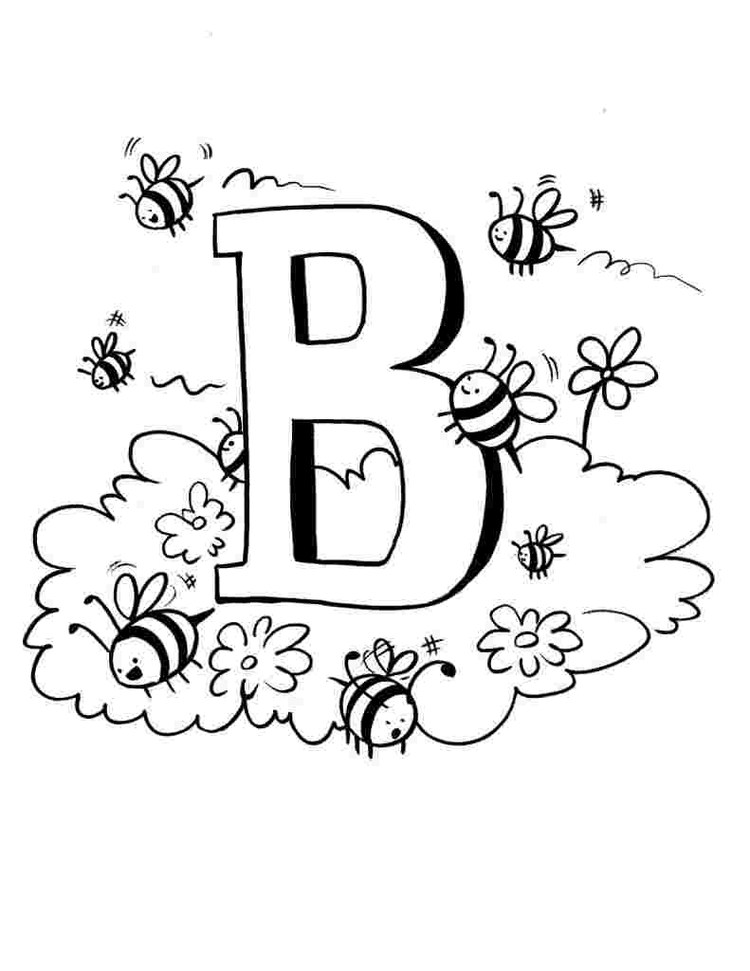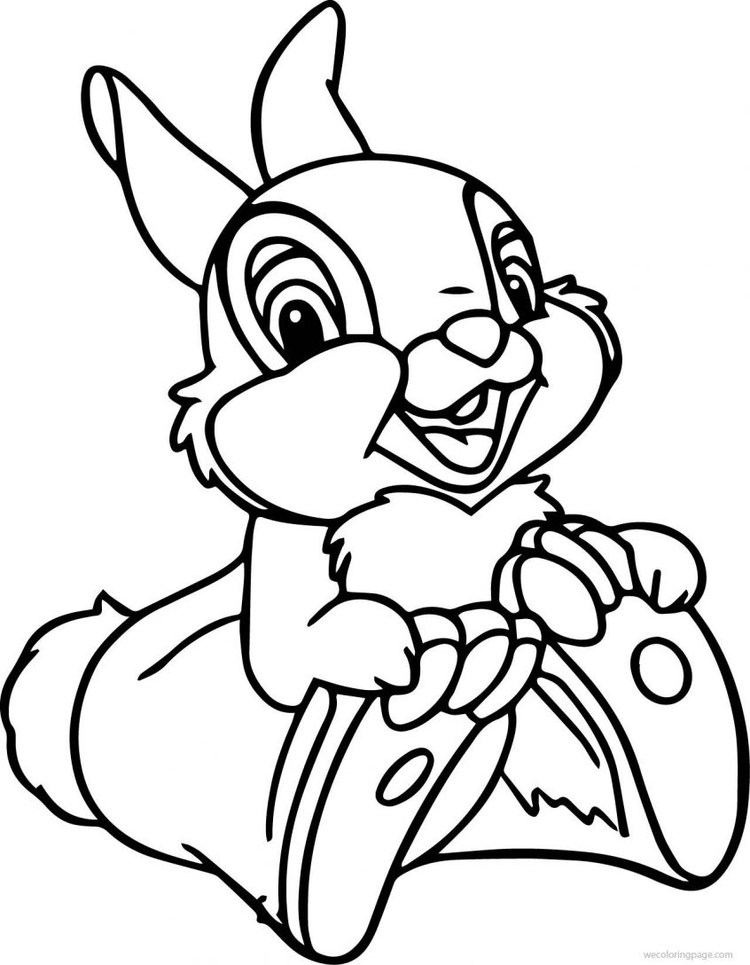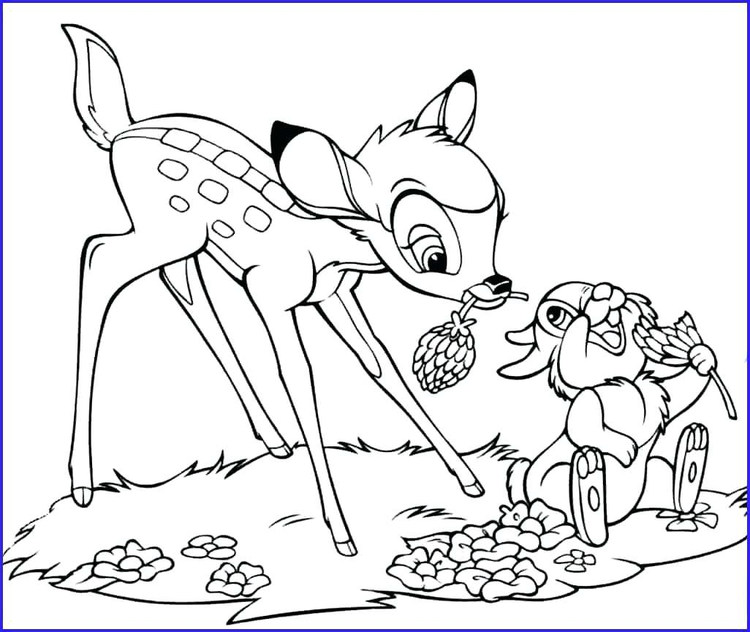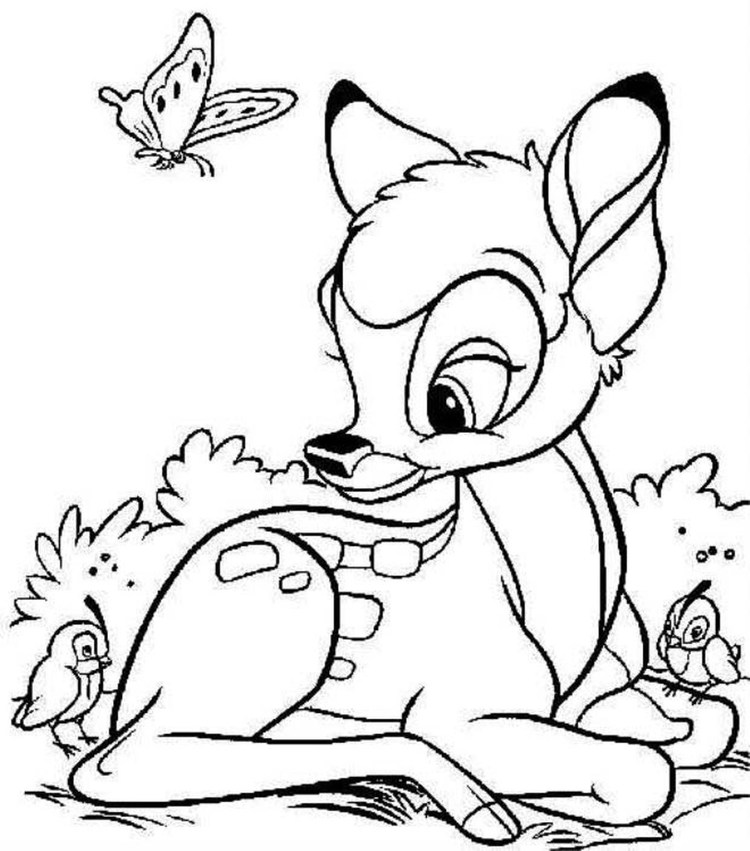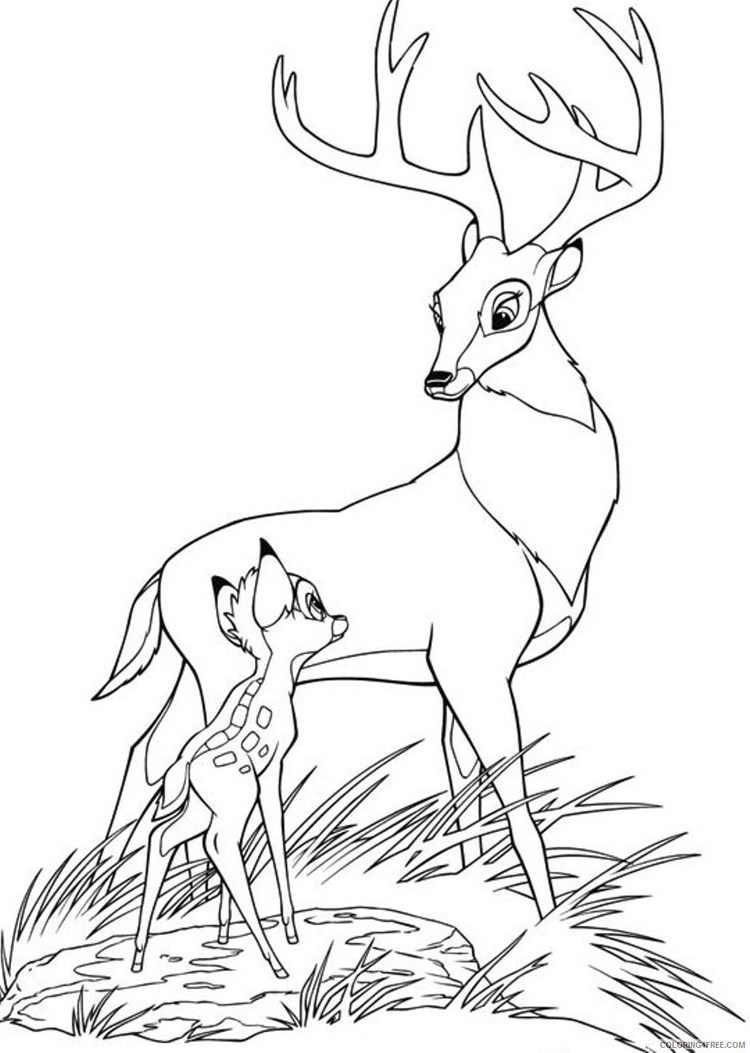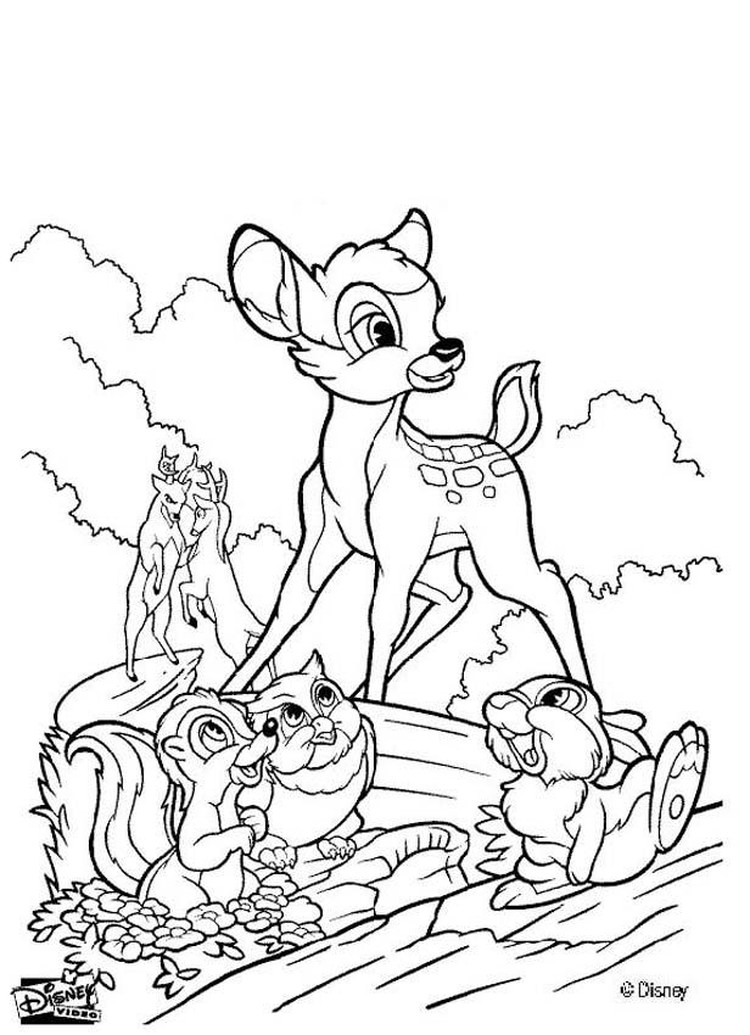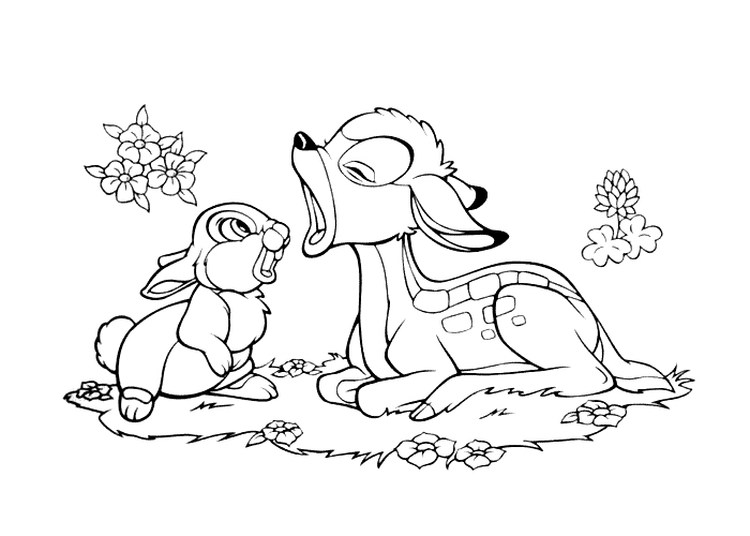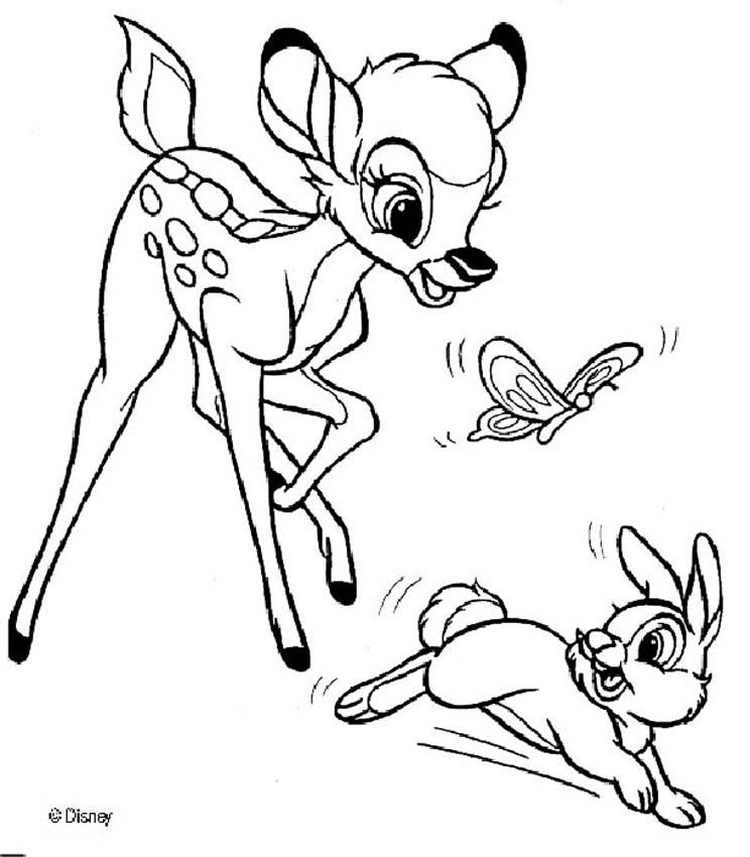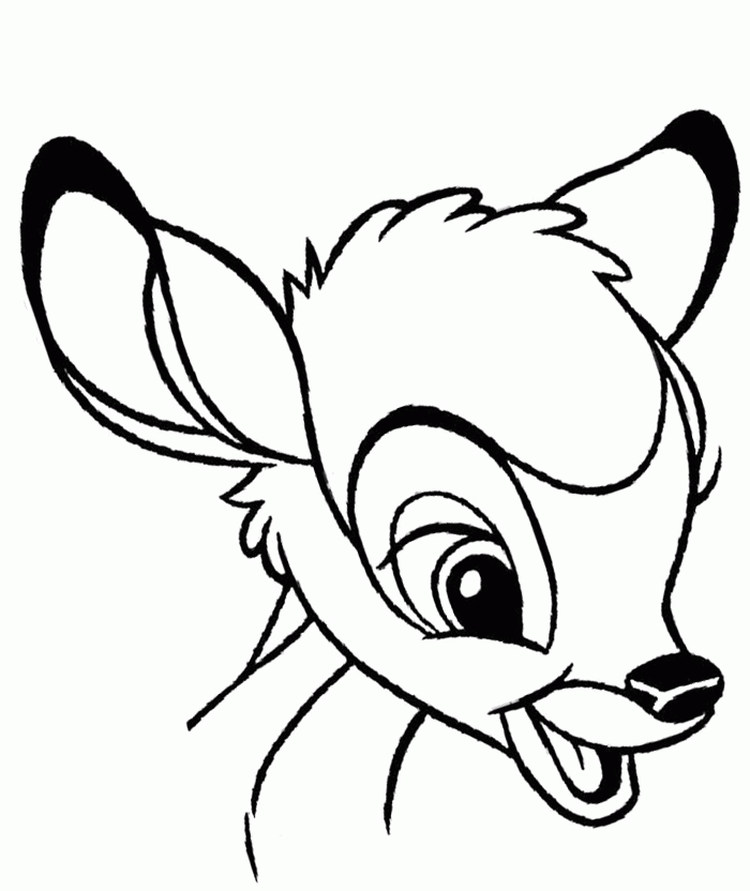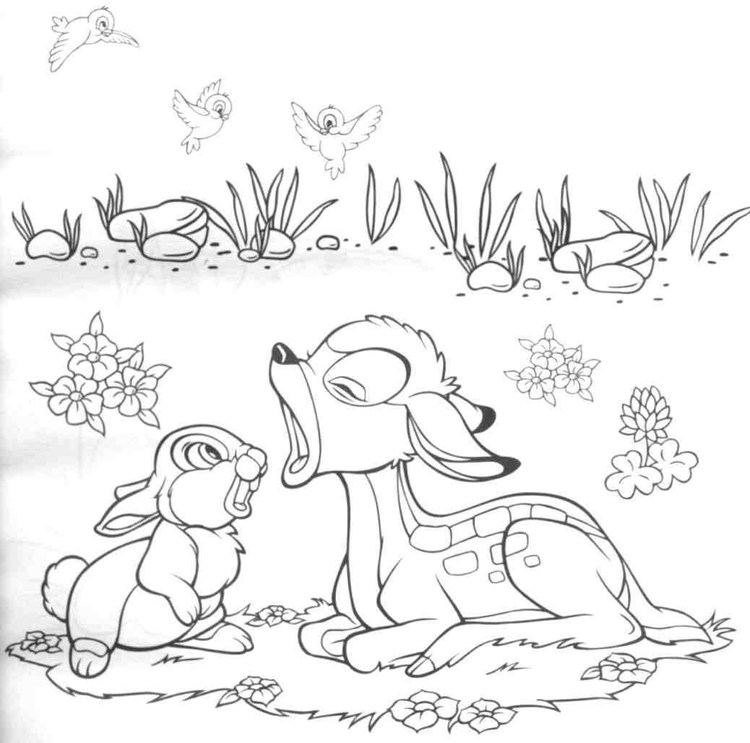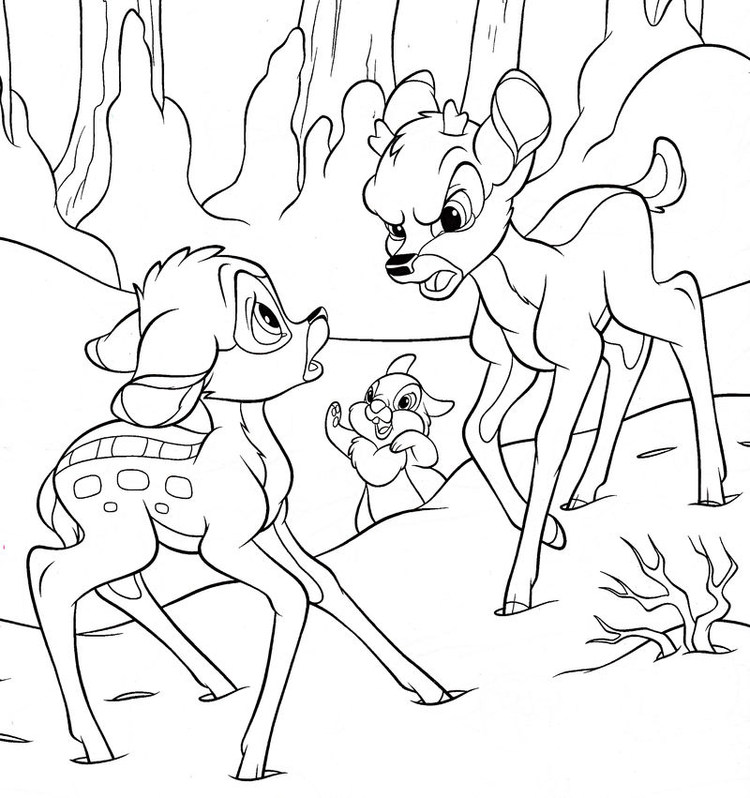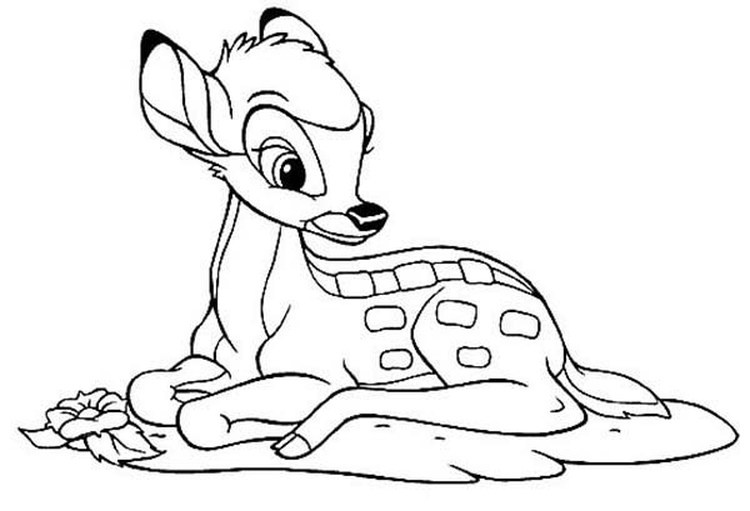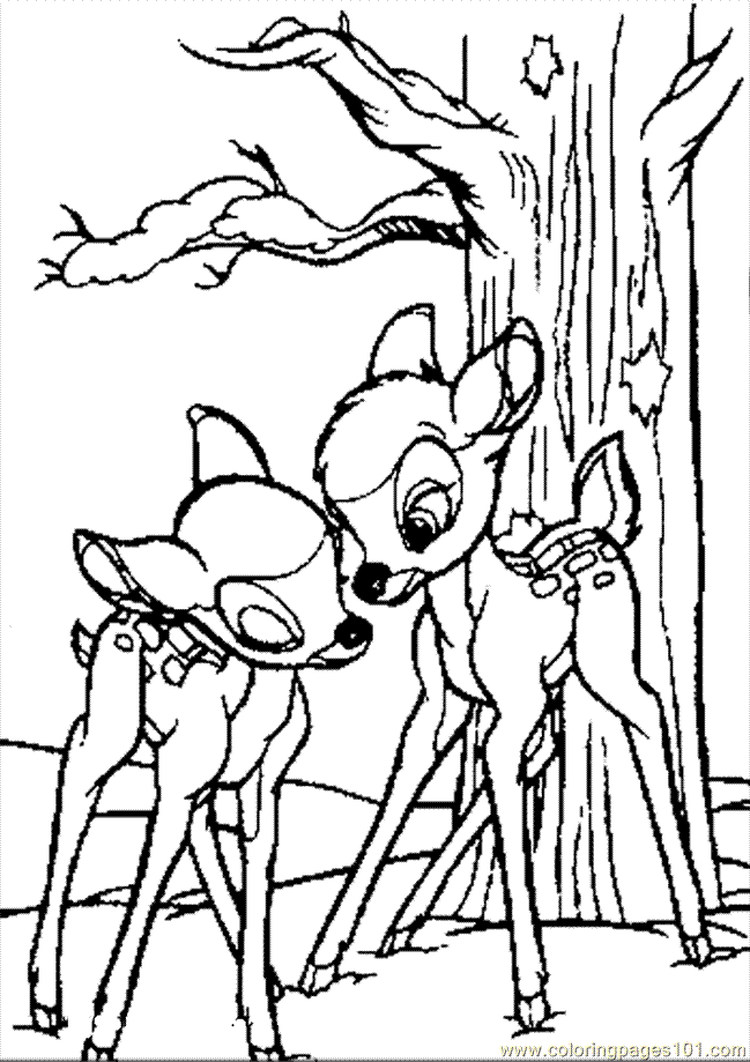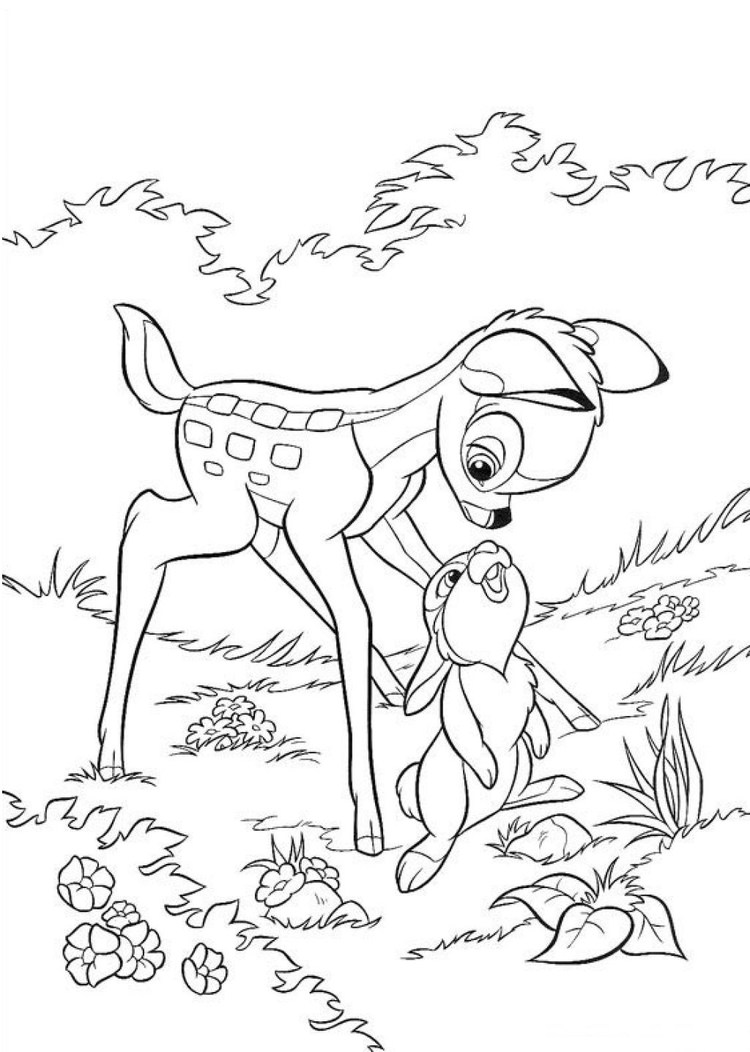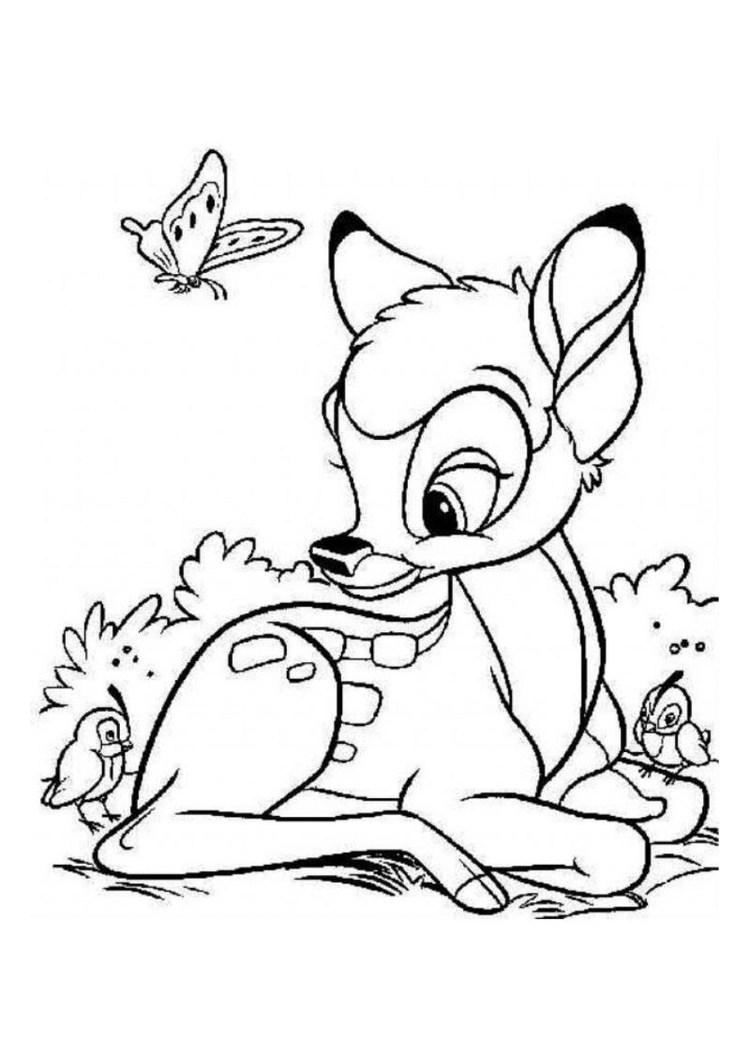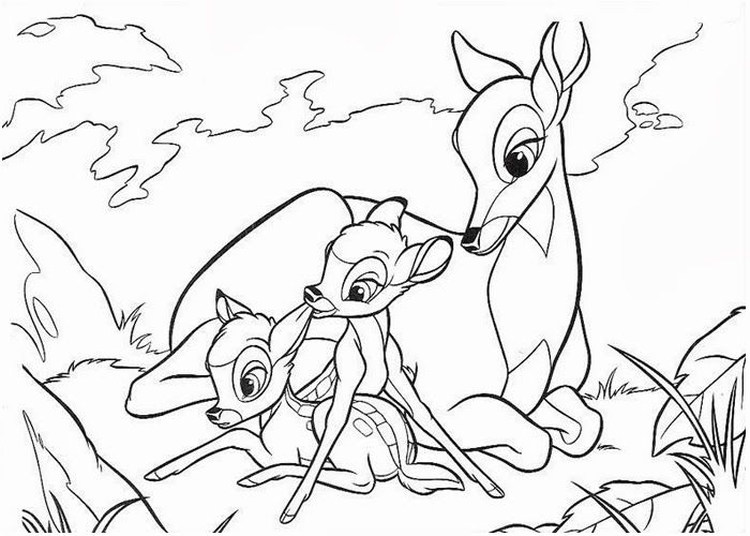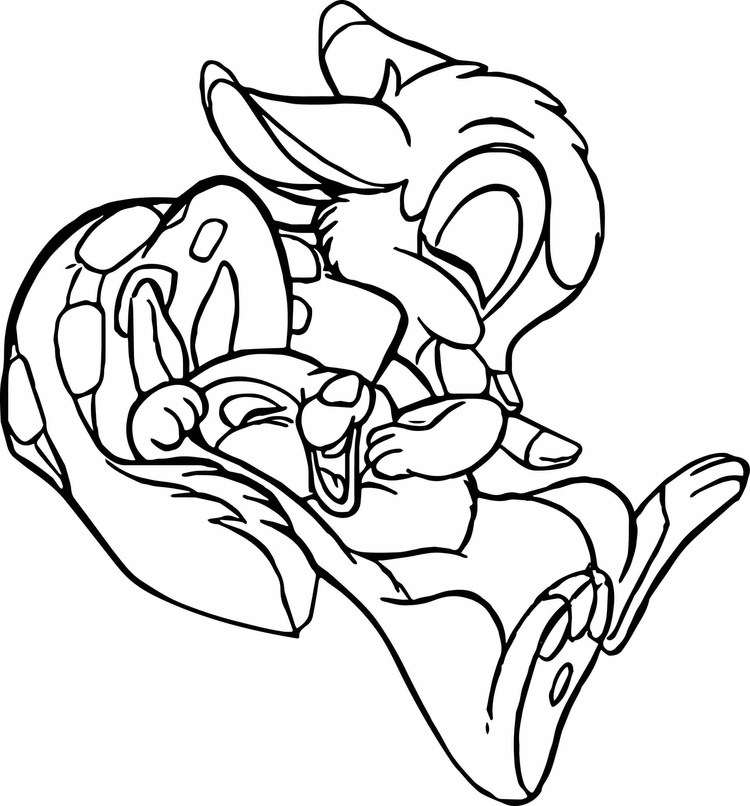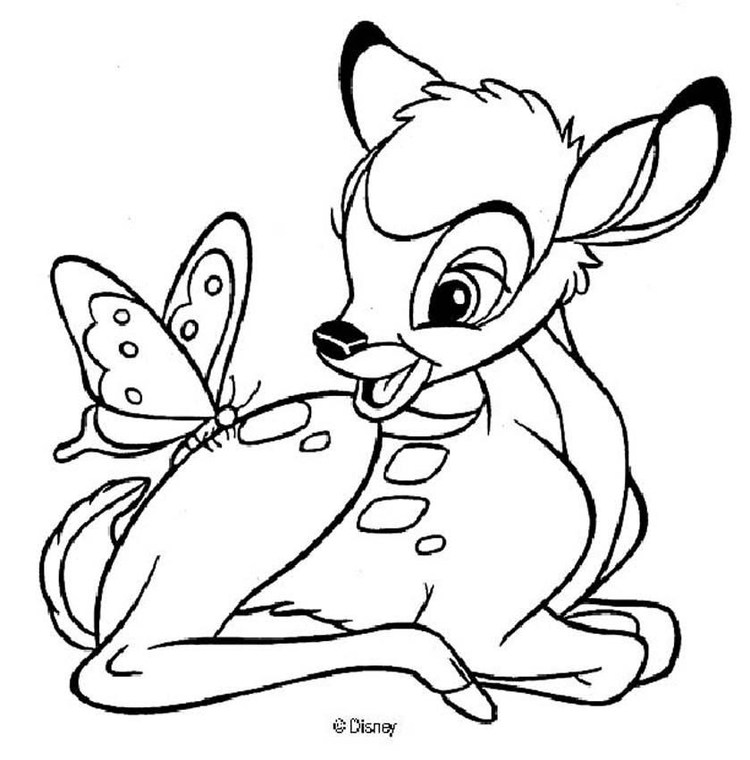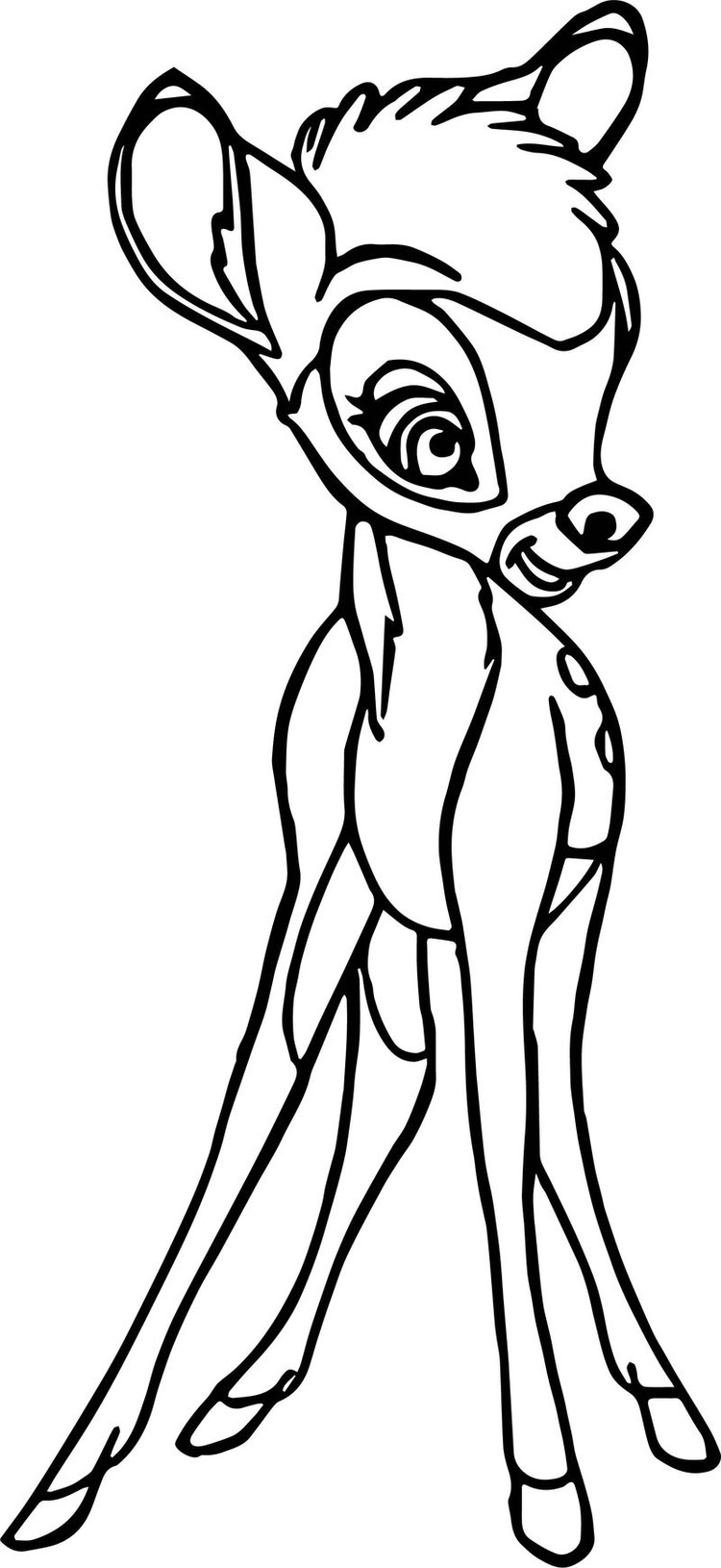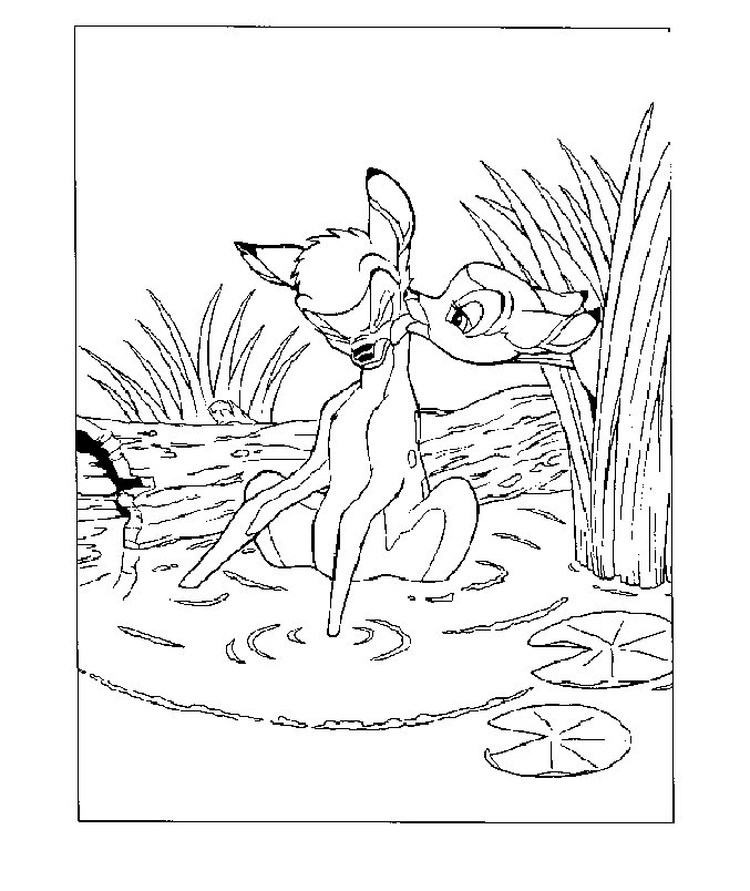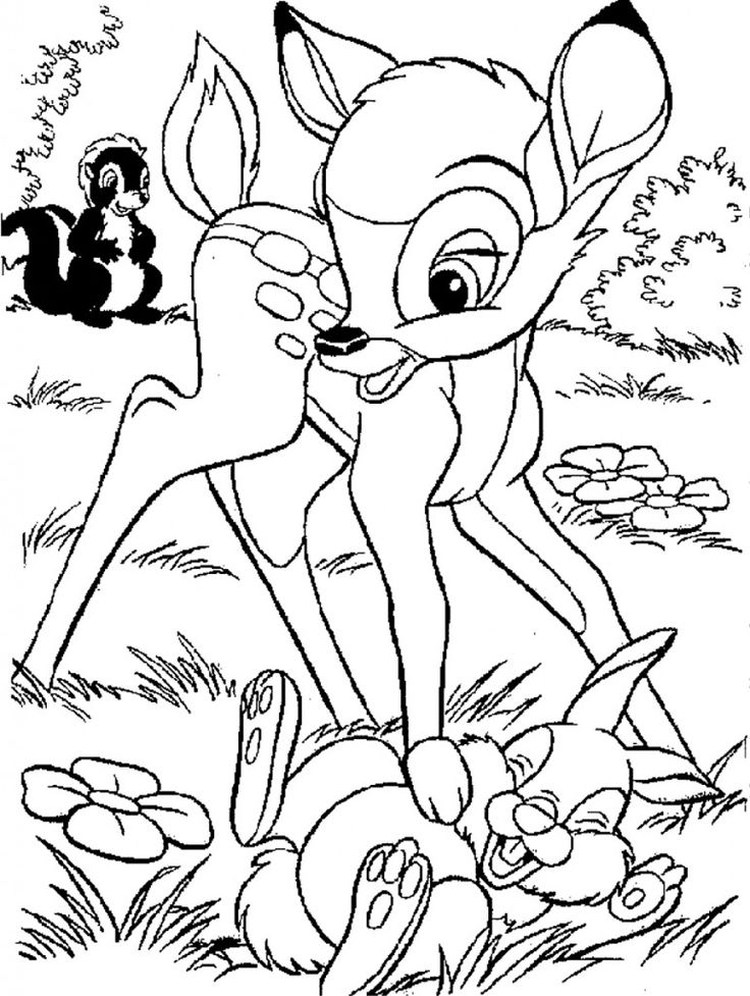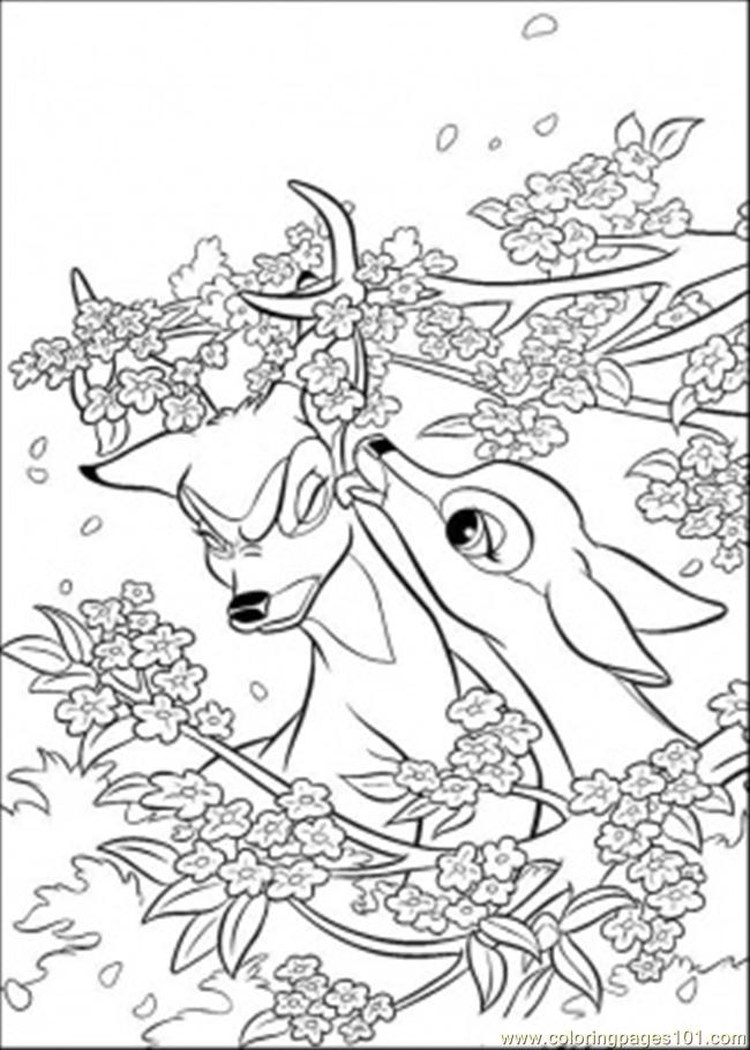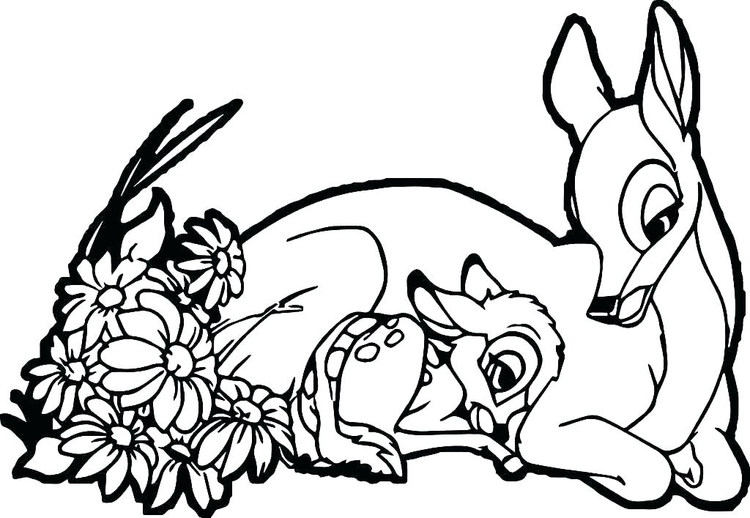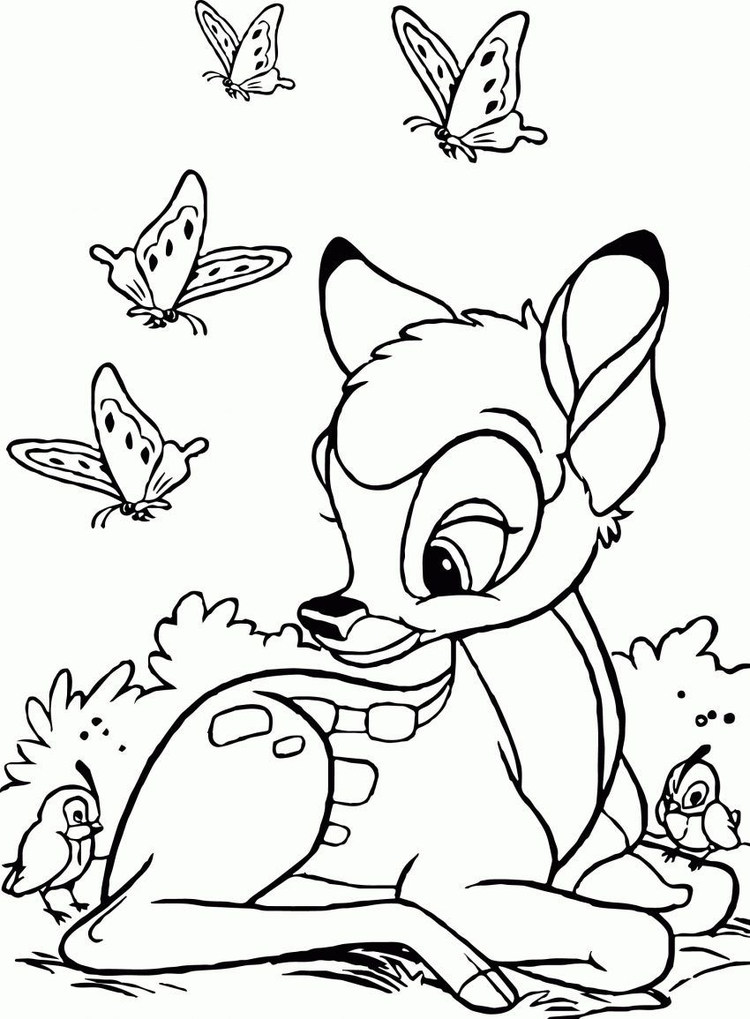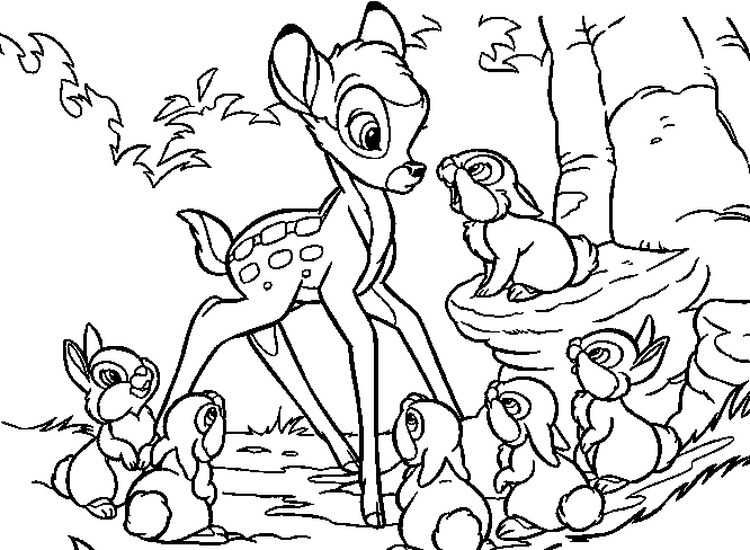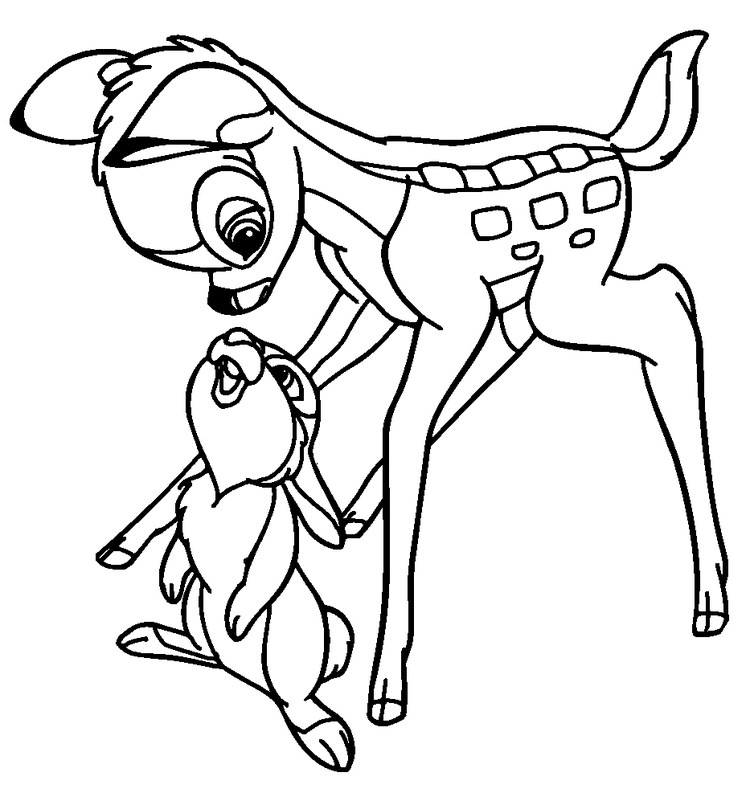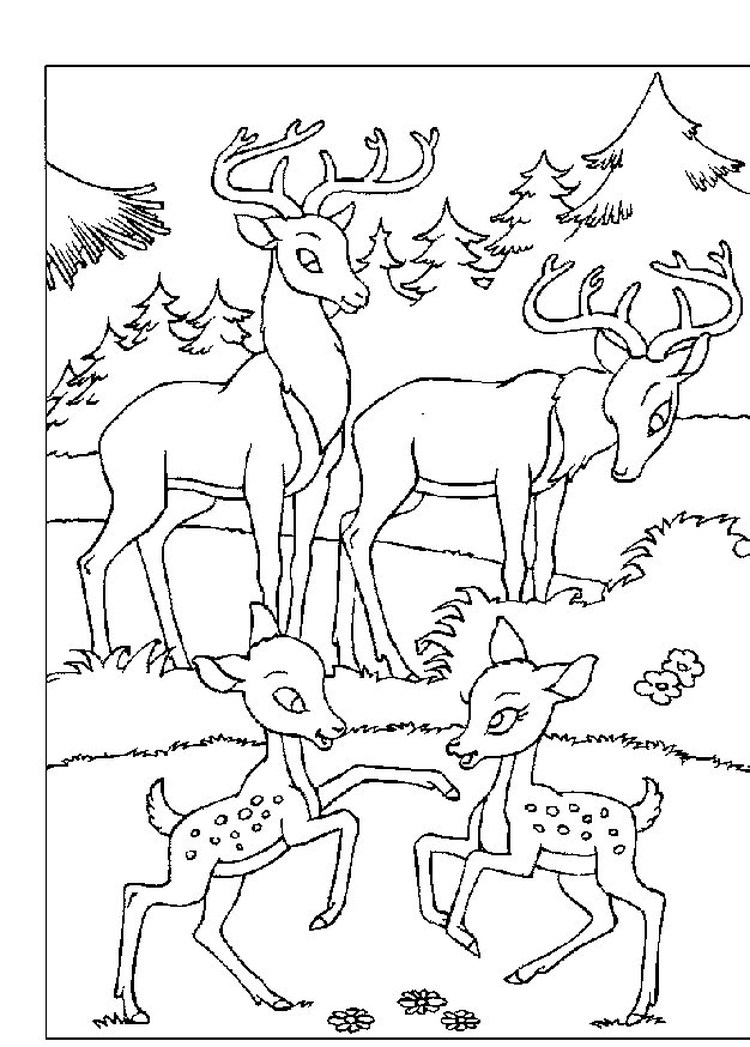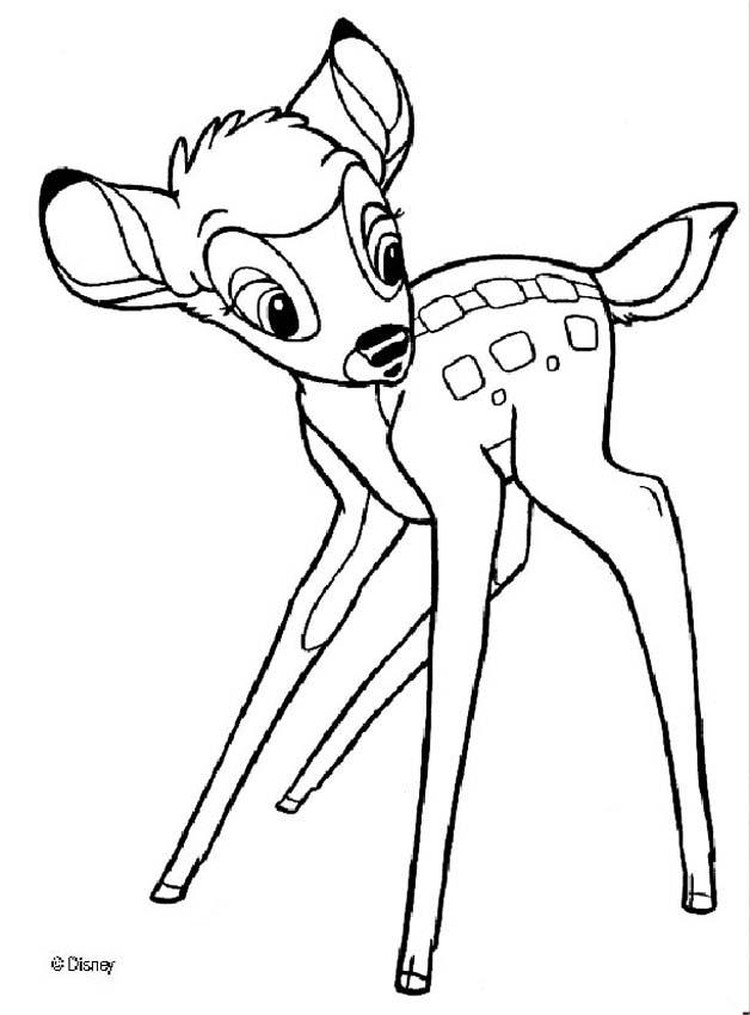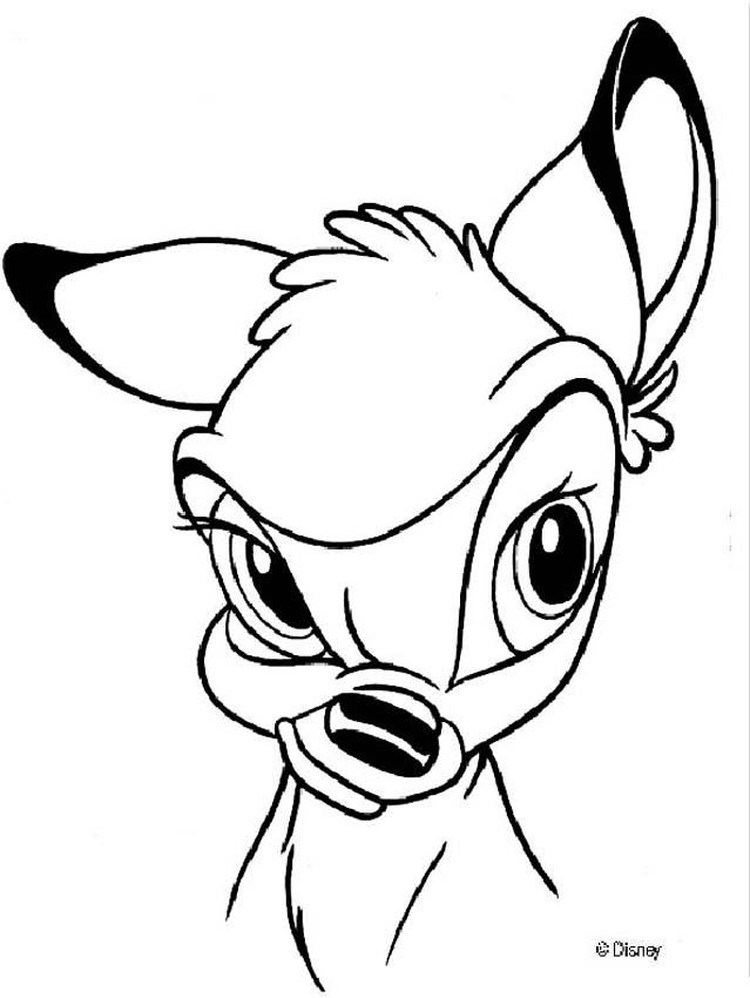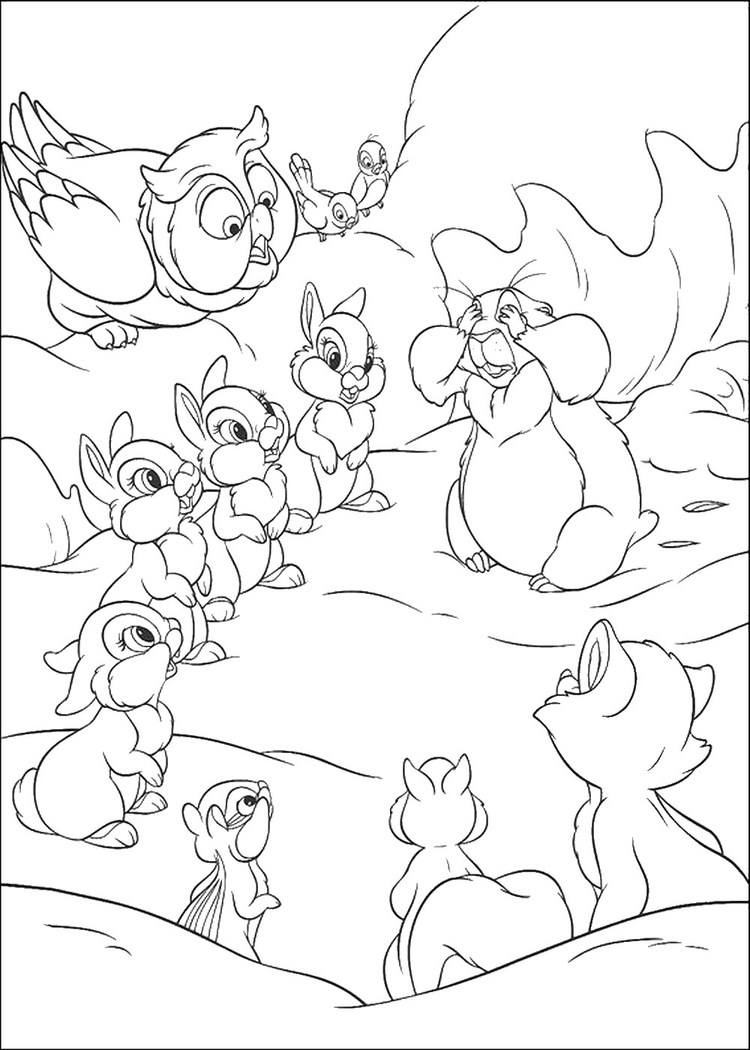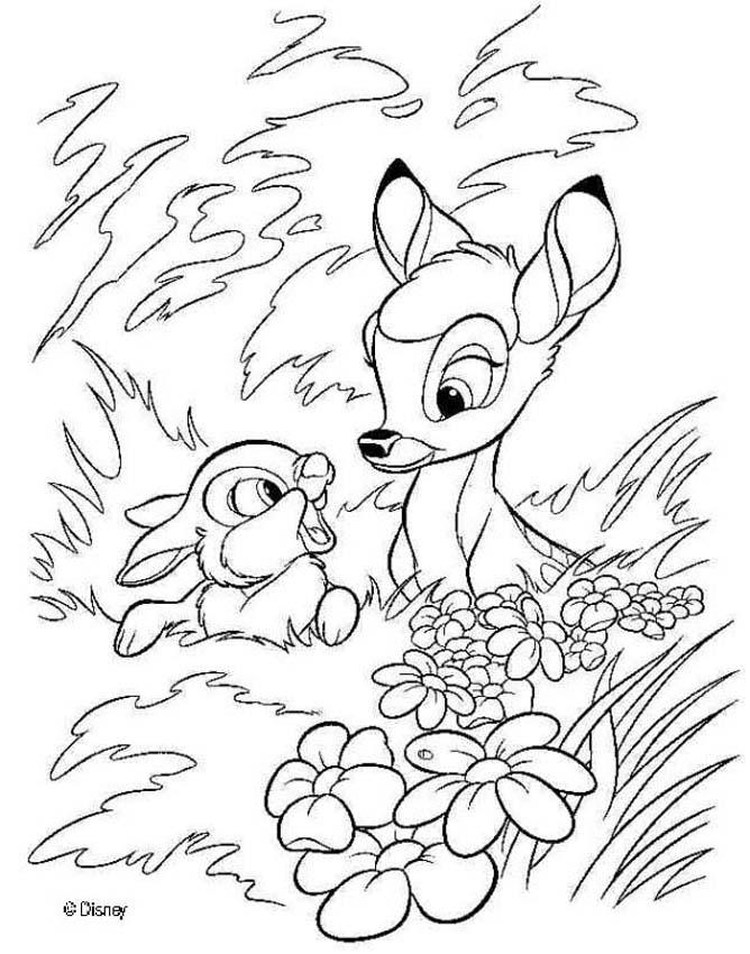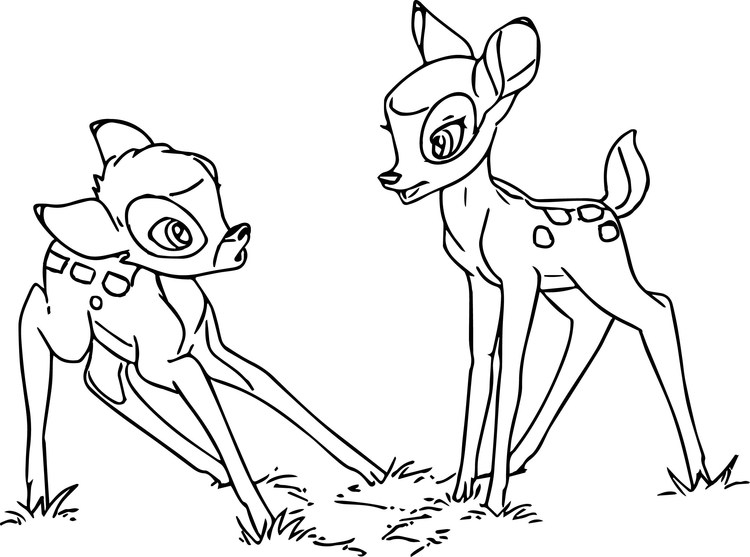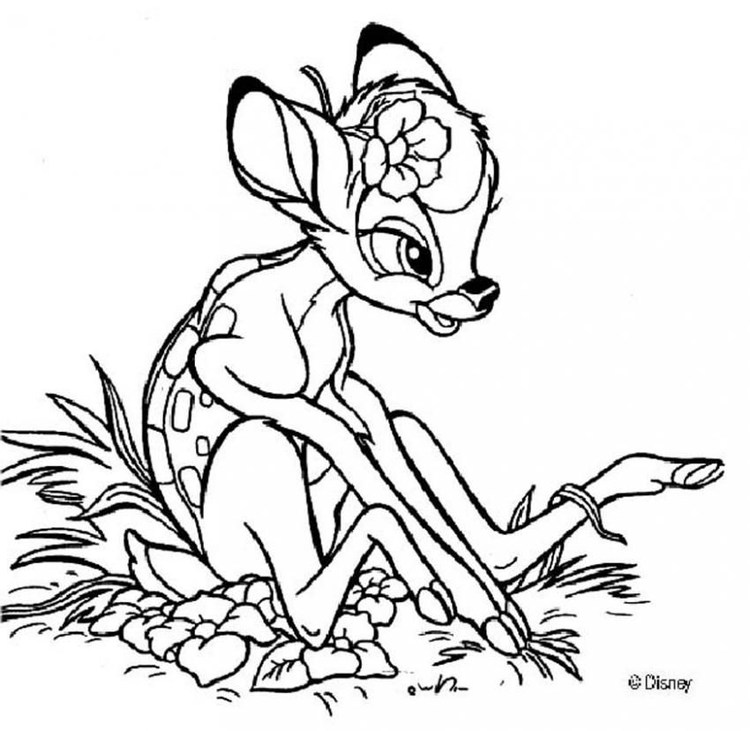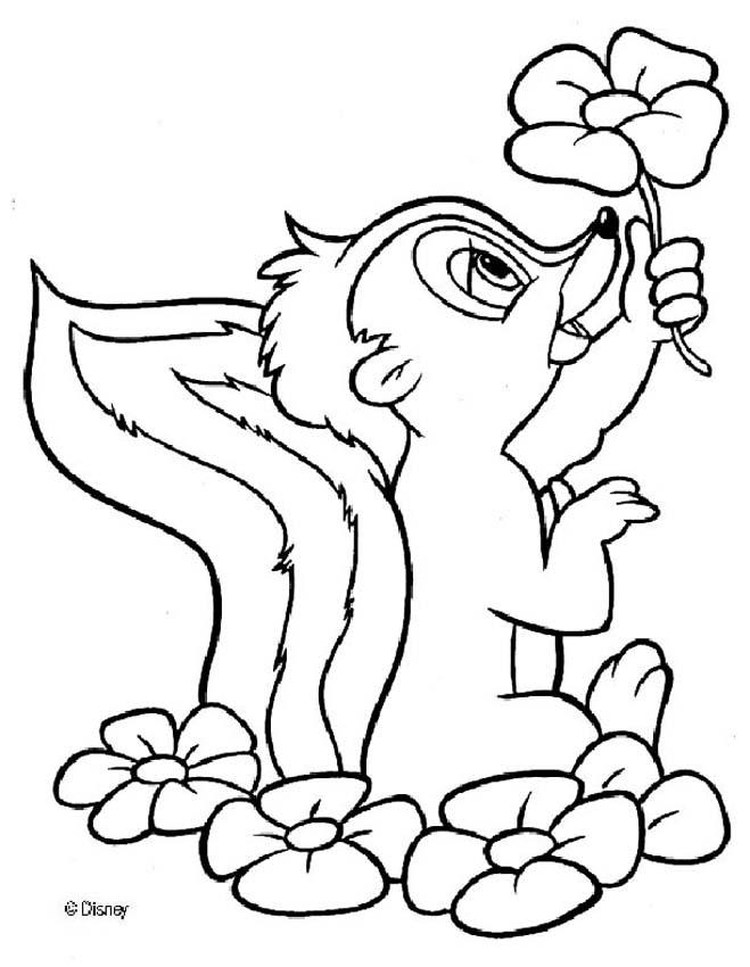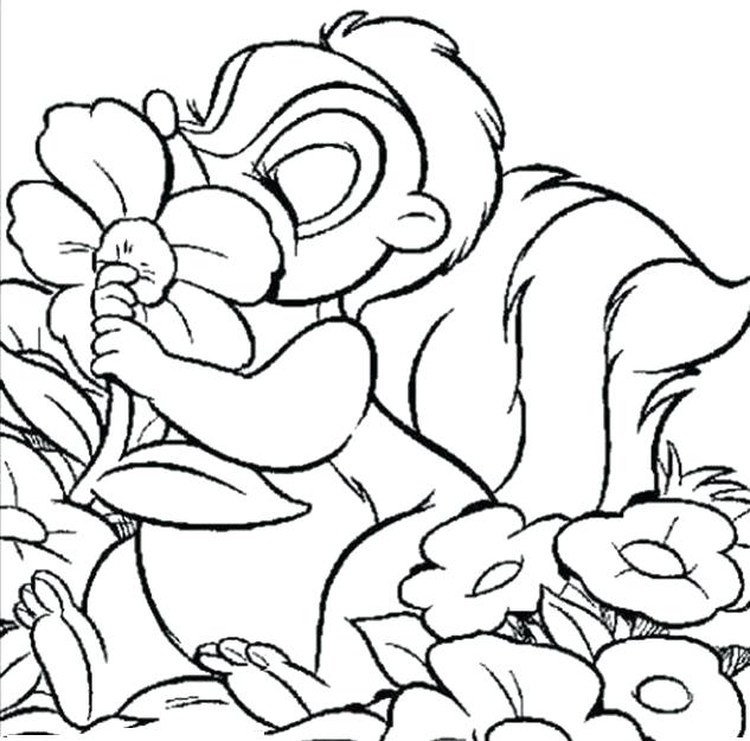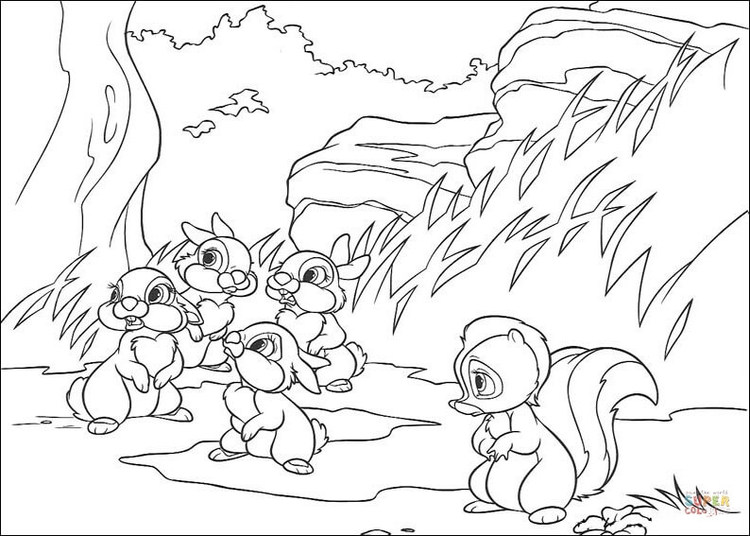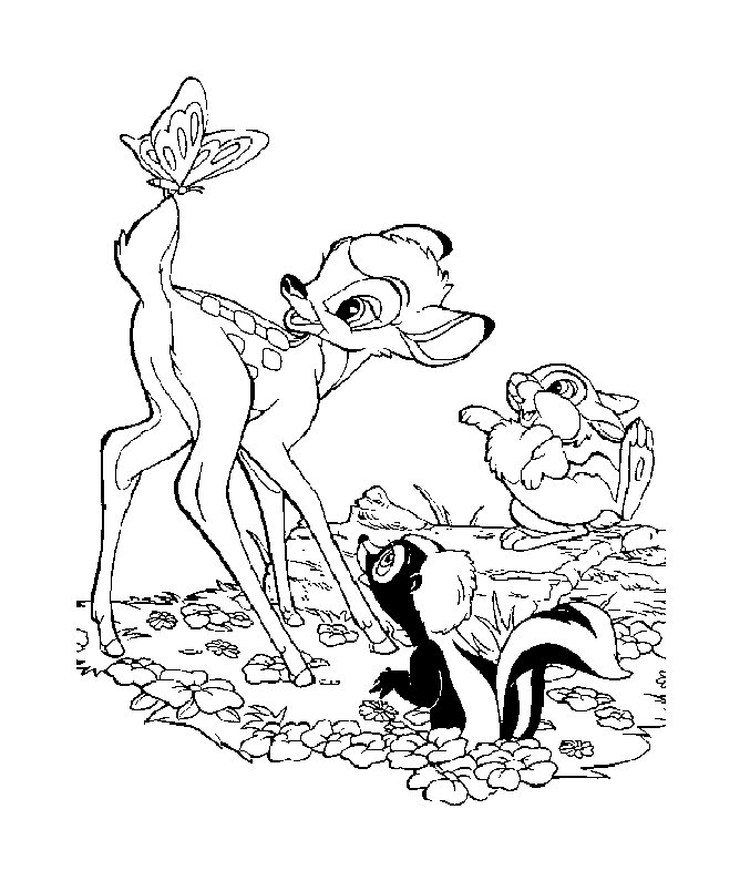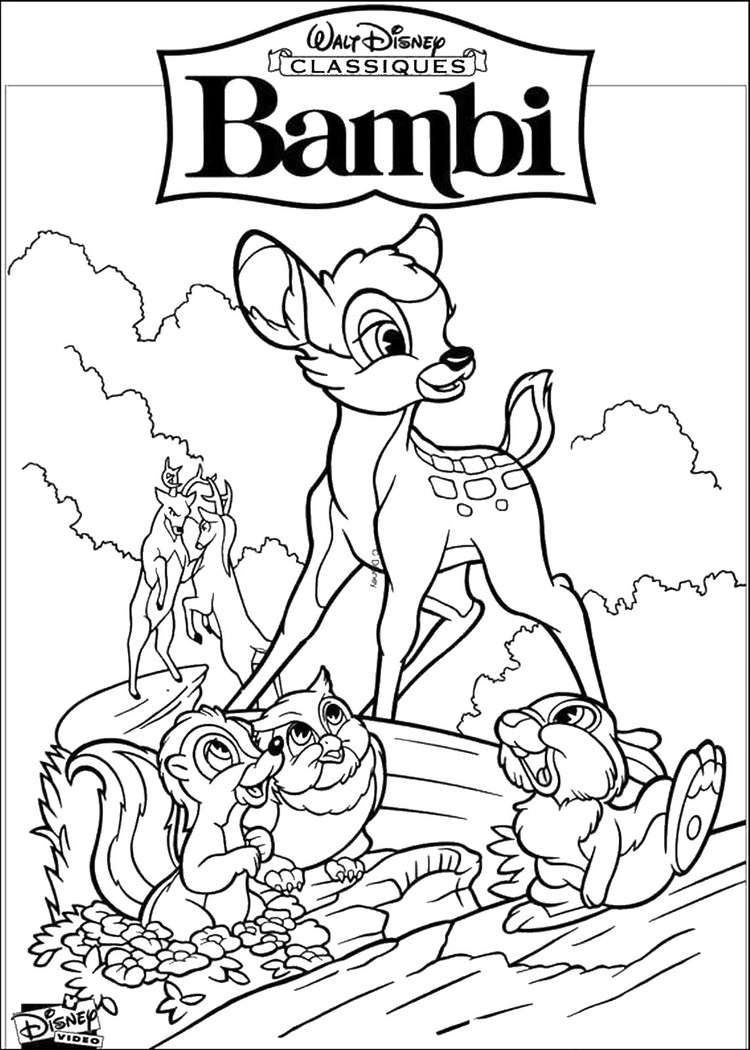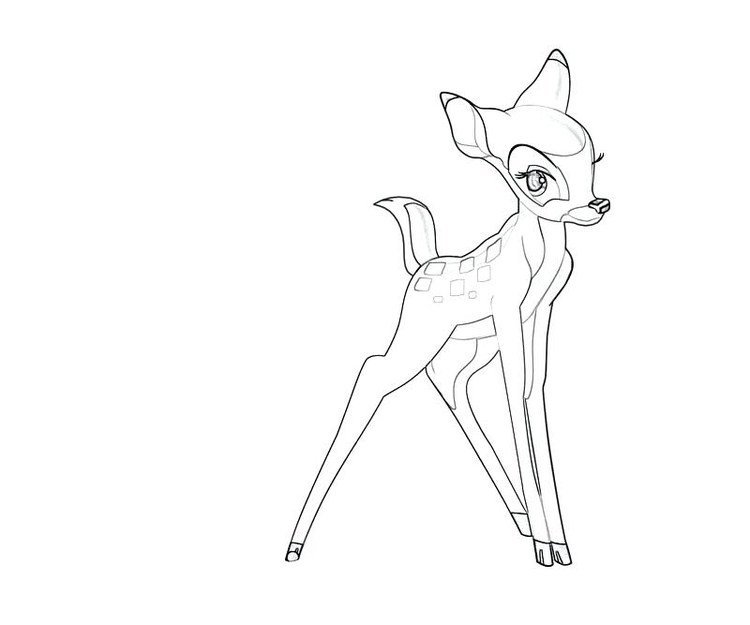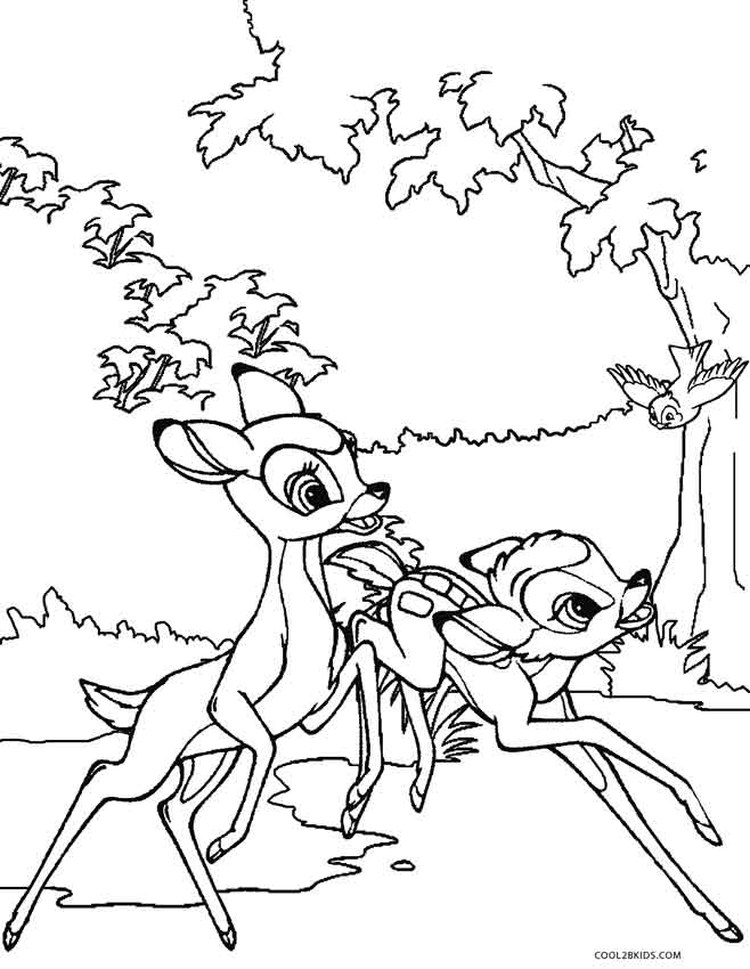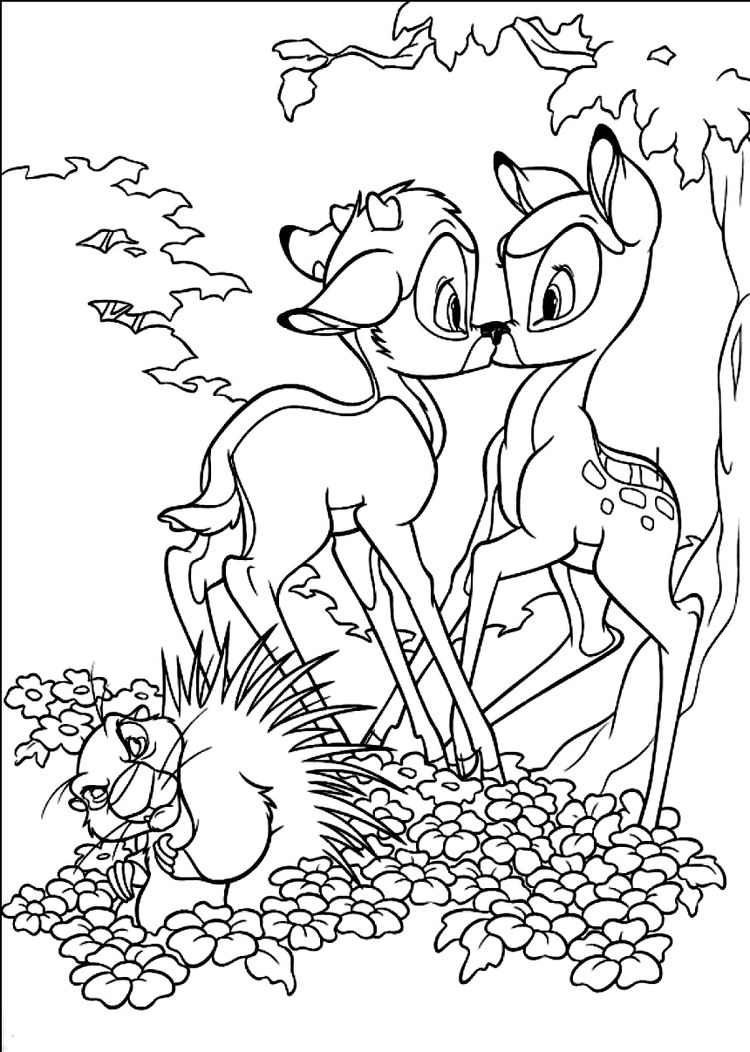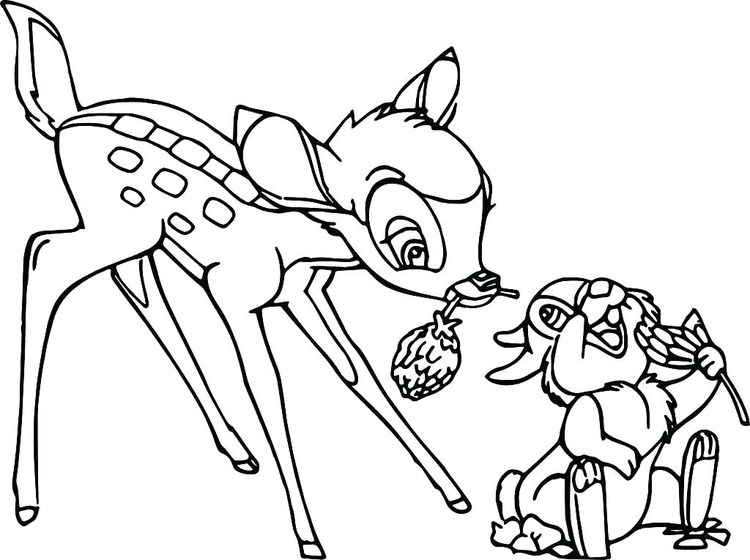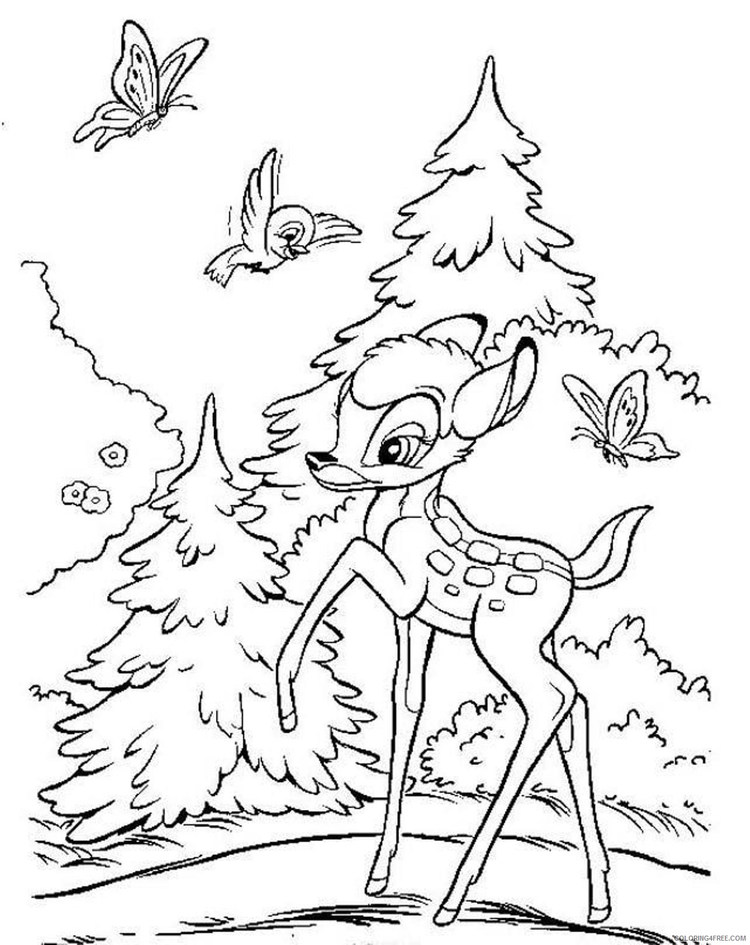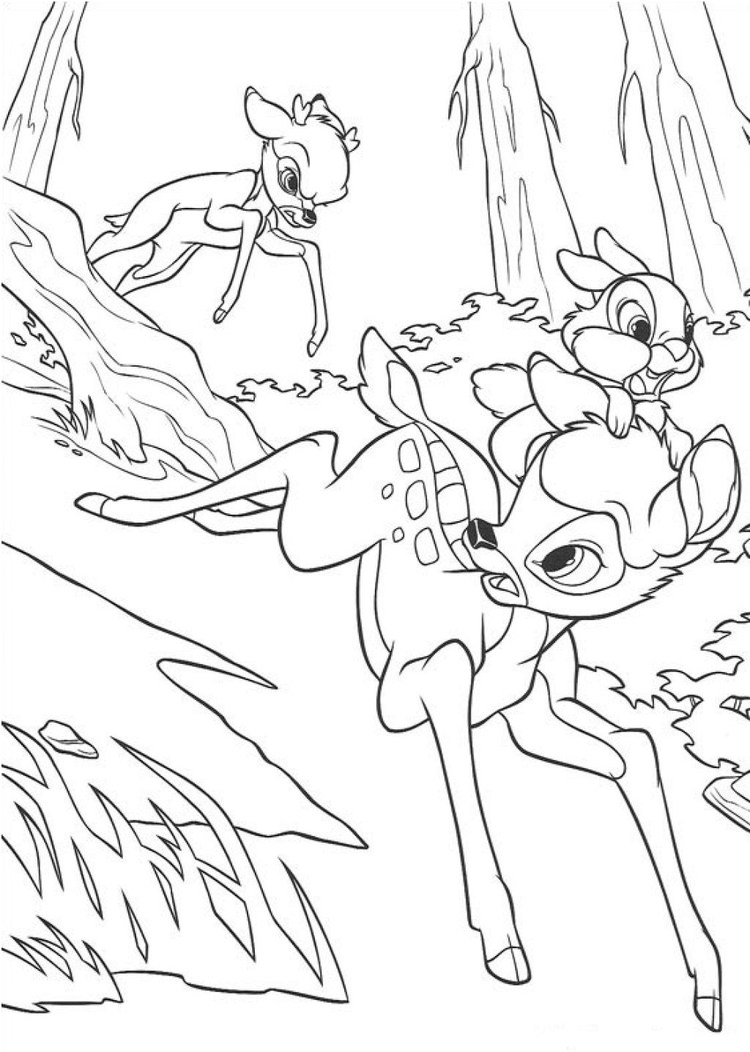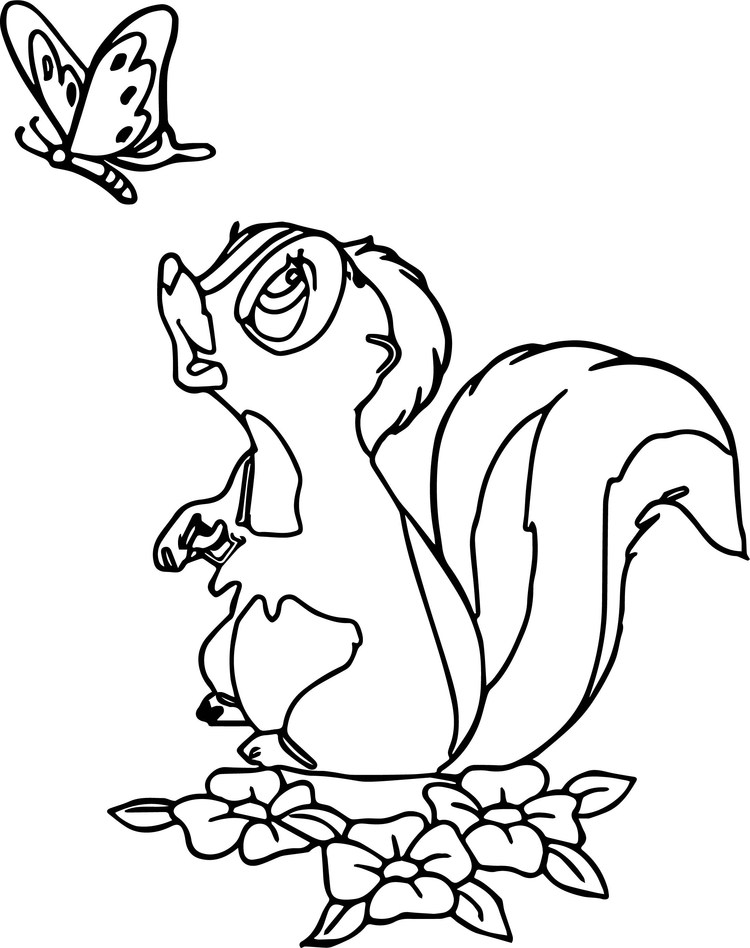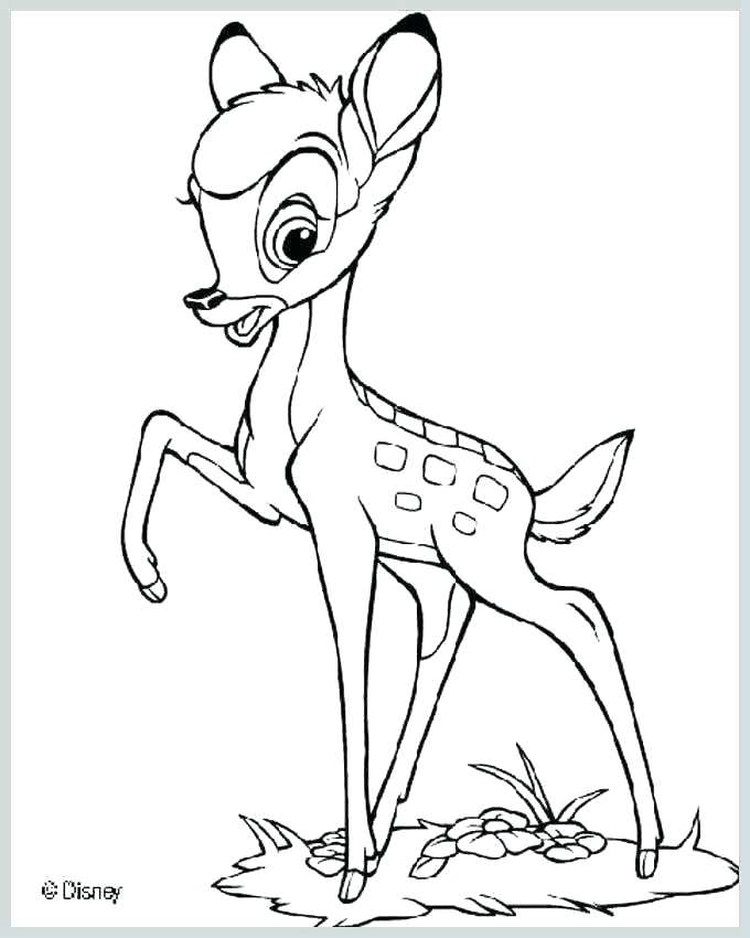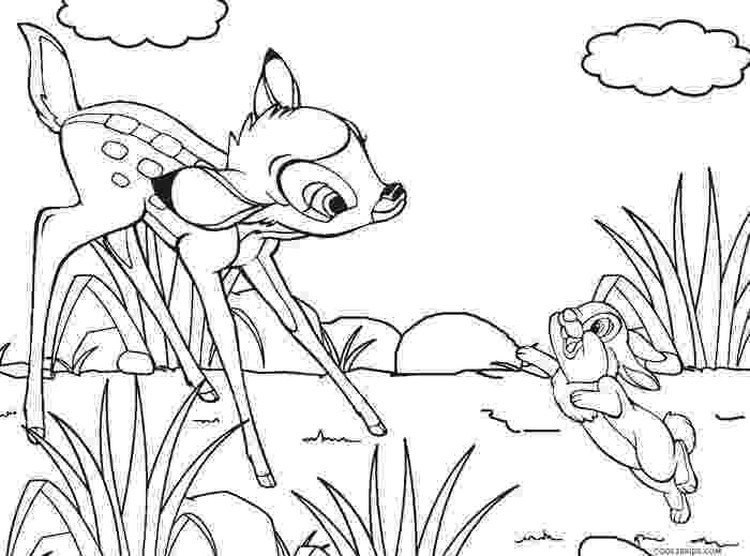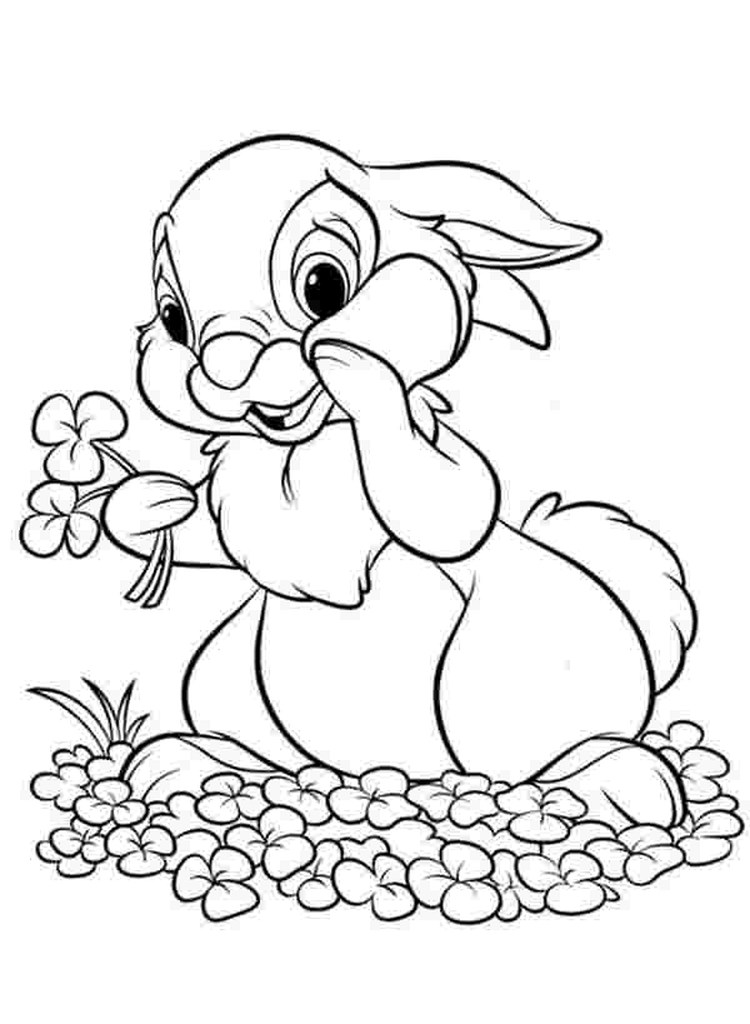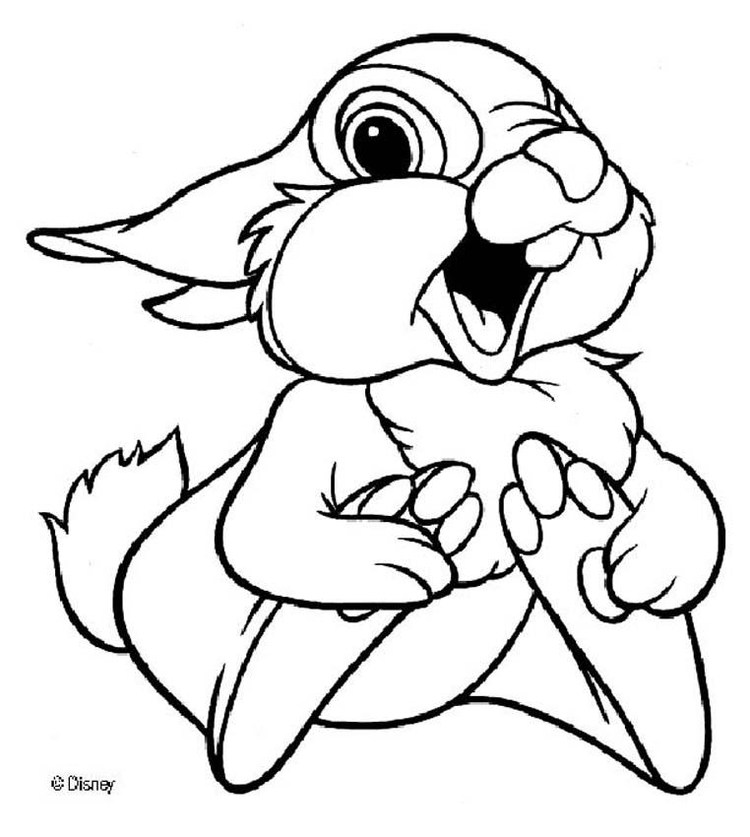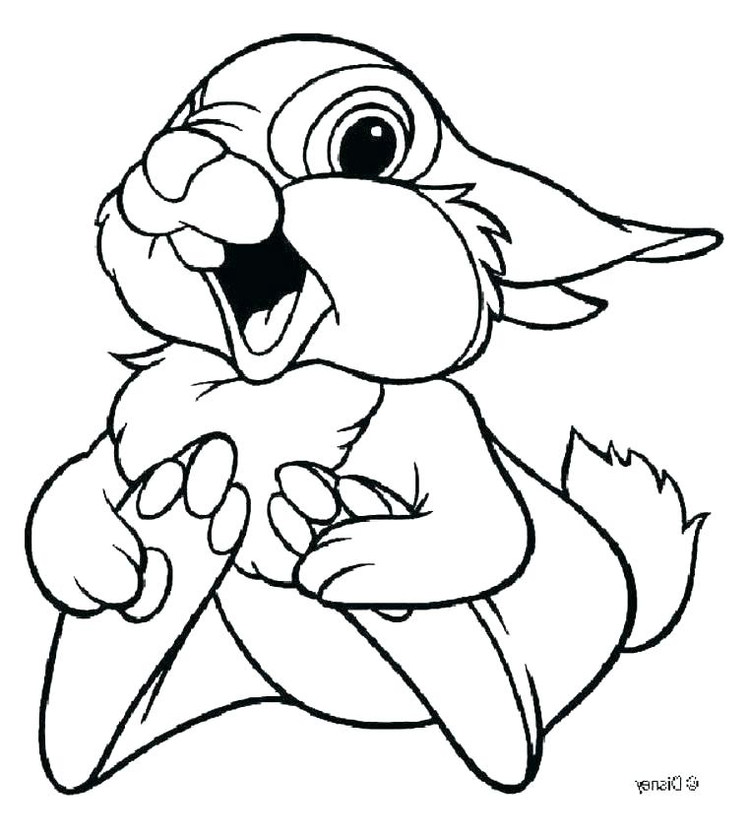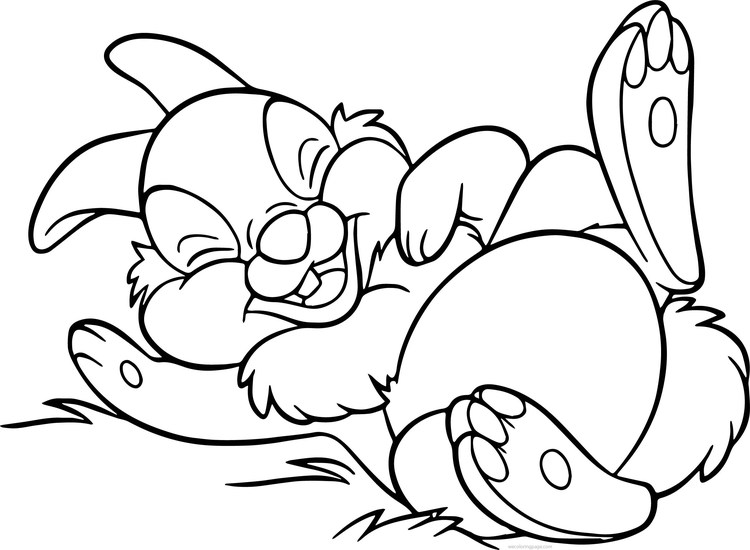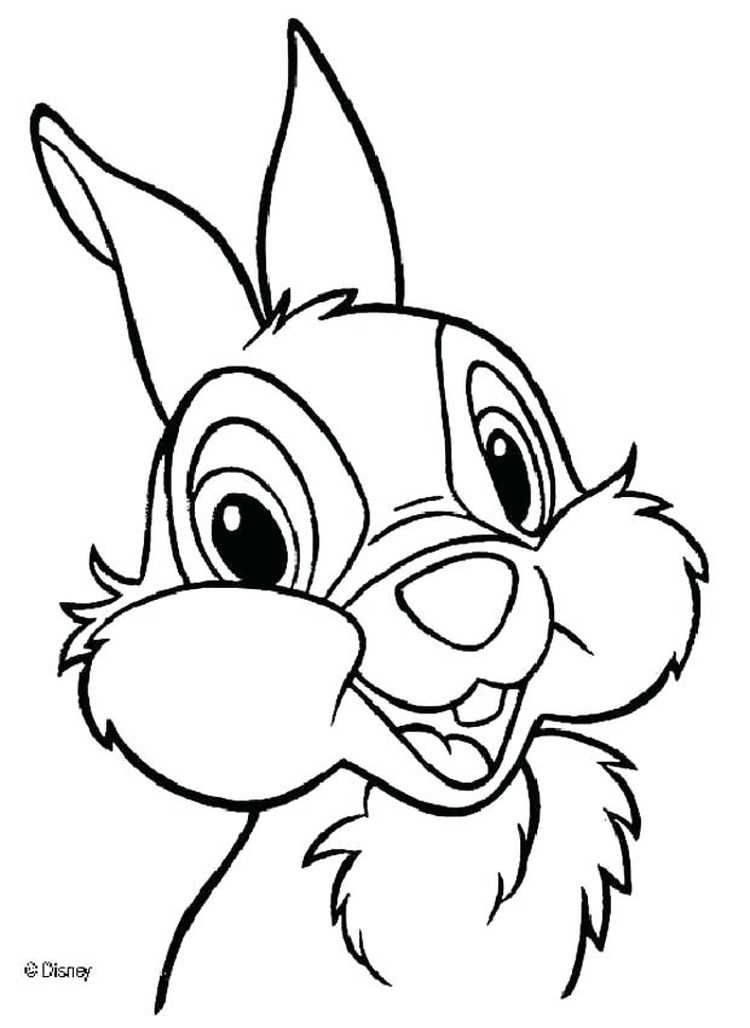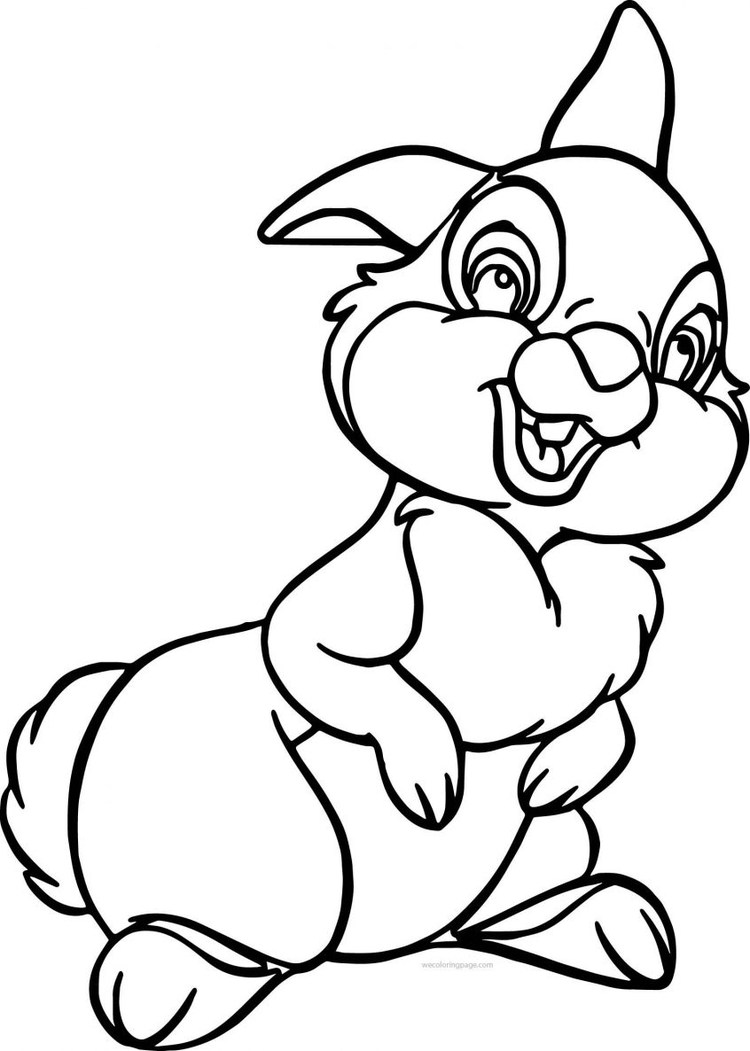 Bambi is proclaimed "Prince of the Forest" at his birth. When he gets older, Bambi becomes friends with other animals in the forest, but his luck soon turns when his mother is shot by hunters.
Bambi learns to survive and falls in love. One day the hunters come along again, and Bambi is forced to be as brave as his father, the Great Prince, and to bring the other deer to safety.
During the first years of his life, the little deer Bambi got to know everything lose and stuck in the big forest where he lives together with many other animals.
He meets the rabbit Stampertje, with whom he befriends and has many adventures. Bambi is also introduced to the skunk Flower.
After the part in the forest is discovered, Bambi is allowed to go to the big meadow with his mother. His mother warns him about the people. Everything turns out to be safe, and Bambi meets Feline, a young deer.
Moments later, a group of deer comes running. They all stop for the "Great Prince," Bambi's father, and also the oldest and smartest deer of the forest. Then it turns out there are people in the forest and the deer flee to a safer place.
When winter arrives, Bambi experiences adventures on the ice with Stampertje and learns what snow is. Meanwhile, the food in the forest runs out, and there is almost nothing left to find. One day, Bambi's mother sees some grass in an open field.
But the hunters are in the forest again, and Bambi and his mother flee. Bambi must not look back under any circumstances and must go to their hiding place as soon as possible. Then a shot sounds.
Not much later, Bambi is safe, but his mother is nowhere to be seen. When Bambi goes looking for her, he suddenly stands face to face with his father, who says that Bambi's mother has been taken by the hunters.
The Great Prince now takes Bambi under his wing, and Bambi grows up to become an adult deer. Thumper and Flower have also grown up. The owl in the forest draws their attention to the fact that it is spring, the time of the so-called "spring polder": a boy meets a girl and falls so much in love with her that he can't keep his head off her anymore.
All three of them think that this doesn't happen to them, and they run away. In the end, Flower turns out to meet a friend. Moments later, Stampertje also drops out when he meets a sweet girlfriend.
Bambi walks on and meets Feline. At first, he doesn't want anything from her, but later, he sees something in her. Then they are threatened by another deer. Bambi tries to protect Feline by chasing away the other deer, which, after a long fight, decides to flee.
Again the hunters are in the forest, but now there are more of them. The animals flee further into the forest, but many don't escape the shots. When Feline goes looking for Bambi, she stumbles upon a troop of hunting dogs.
Feline flees and manages to entrench herself on a ledge temporarily. Bambi arrives in time to save Feline and goes into battle with the dogs. He manages to defeat the dogs and flees but is shot in the leg by a hunter.
The wounded Bambi has to get up from the Great Prince. A glowing campfire in the hunters' camp and the strong wind ensure that the forest is ablaze in no time. Together with the Great Prince, Bambi flees to a safer place.
Next spring, Feline gives birth to twins. The whole forest has come to watch and enjoy the two little deer. From a high mountain, Bambi stands with his father proudly watching.
Download Bambi Coloring Pages PDF