Wreck-It Ralph is a computer-generated comedy directed by Rich Moore and released in 2012. This is the 125th animated feature film and the 52nd "Animation Classic" from Disney Studios. The film tells the story of an arcade game villain who realizes his dream of becoming a good guy.
Ralph is the enemy of the arcade video game Fix it Felix Jr. He's a trustworthy fellow, he's tall with massive arms, and his role is simplistic: with his fists, he has to destroy a building by breaking its windows and cladding.
Meanwhile, Felix (the hero and character playable by humans) tirelessly repairs the damage with his golden magic hammer. But Ralph is tired of living apart in the rubbish of the game, alone and depreciated by all.
Here is a collection of Free Wreck It Ralph Coloring Pages Printable. You can download and then print the images that you like. Happy coloring!
Free Wreck It Ralph Coloring Pages Printable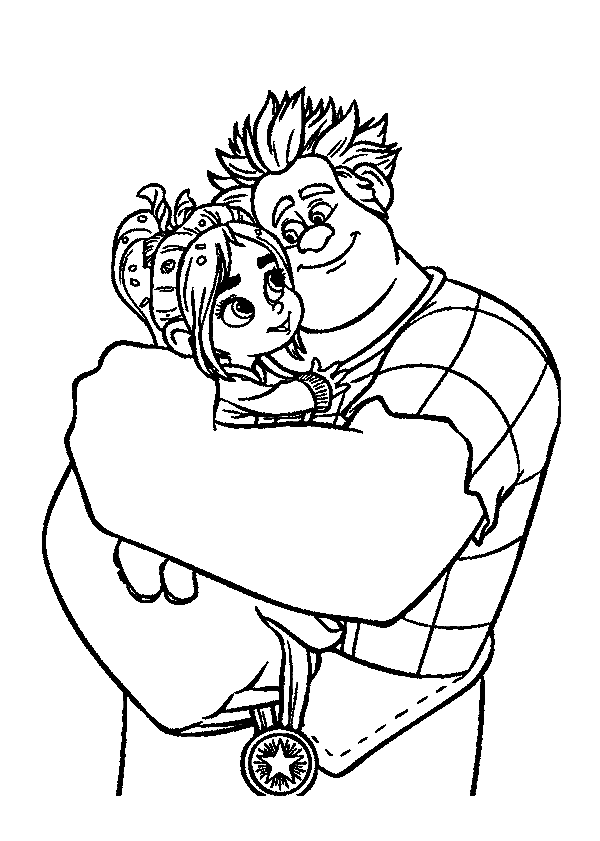 Download Wreck It Ralph Coloring Pages PDF