Tottenham Hotspur Football Club is an English soccer club from the borough of Haringey in London. They play in the English Premier League.
Their classic rival is Arsenal, with whom it plays the North London Derby. And the club is here. Here are the Tottenham Hotspur coloring pages. Get the images and color them.
Free Tottenham Hotspur Coloring Pages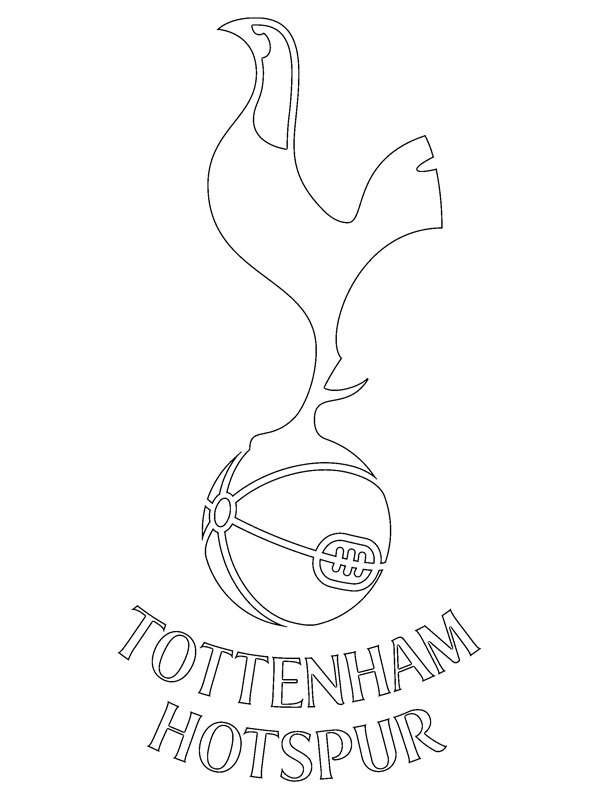 In 1882, a group of young cricketers decided to form a club to keep them busy in the winter (cricket was only played in the summer).
These students from a posh school admired an old local hero, Harry Hotspur, a fighter who died at the Battle of Shrewsbury in 1403.
The club founders were keen to choose a name for the club and quickly settled on Hotspur FC. To avoid confusion with its neighboring club London Hotspur, Tottenham was added two years later, in 1884.
Tottenham became the first-ever British club to win a European trophy when they defeated Spanish title holders Atletico Madrid 5-1 in Rotterdam in the C2 final.
A crown was conquered in front of 49,000 spectators, thanks to a double from the legendary Jimmy Greaves, another from Terry Dyson, and the fifth goal from John "the ghost" White.
Spurs, who had previously qualified at the expense of Rangers, Slovan Bratislava, and OFK Belgrade, were led by captain Danny Blanchflower, an excellent star of Northern Irish soccer before the emergence of a specific George Best.
"Audere est facere" – this inscription was previously on the logo "Tottenham Hotspur". It means "to decide means to do". Once the cricketers decided to play soccer, they called the Club "Hotspur" in honor of the nickname of the angry warrior Sir Henry Percy.
The word "spur" is associated with fighting roosters. So it was taken to form the logo. That's why we find a rooster on a balloon.
It must be said that this logo is very different from the one before because the old one was more complex with details decorated with heraldic symbols.
Download Tottenham Hotspur Coloring Pages Pdf