Ajax Amsterdam is a Dutch soccer club founded in 1900 and playing in the first division of the Dutch league or Eredivisie. It has won the Champions League, the Cup Winners' Cup, and the UEFA Cup.
Here, you can get the printable Ajax Amsterdam coloring pages. So, print your desired images below and color them as you like. Happy coloring.
Free Ajax Amsterdam Coloring Pages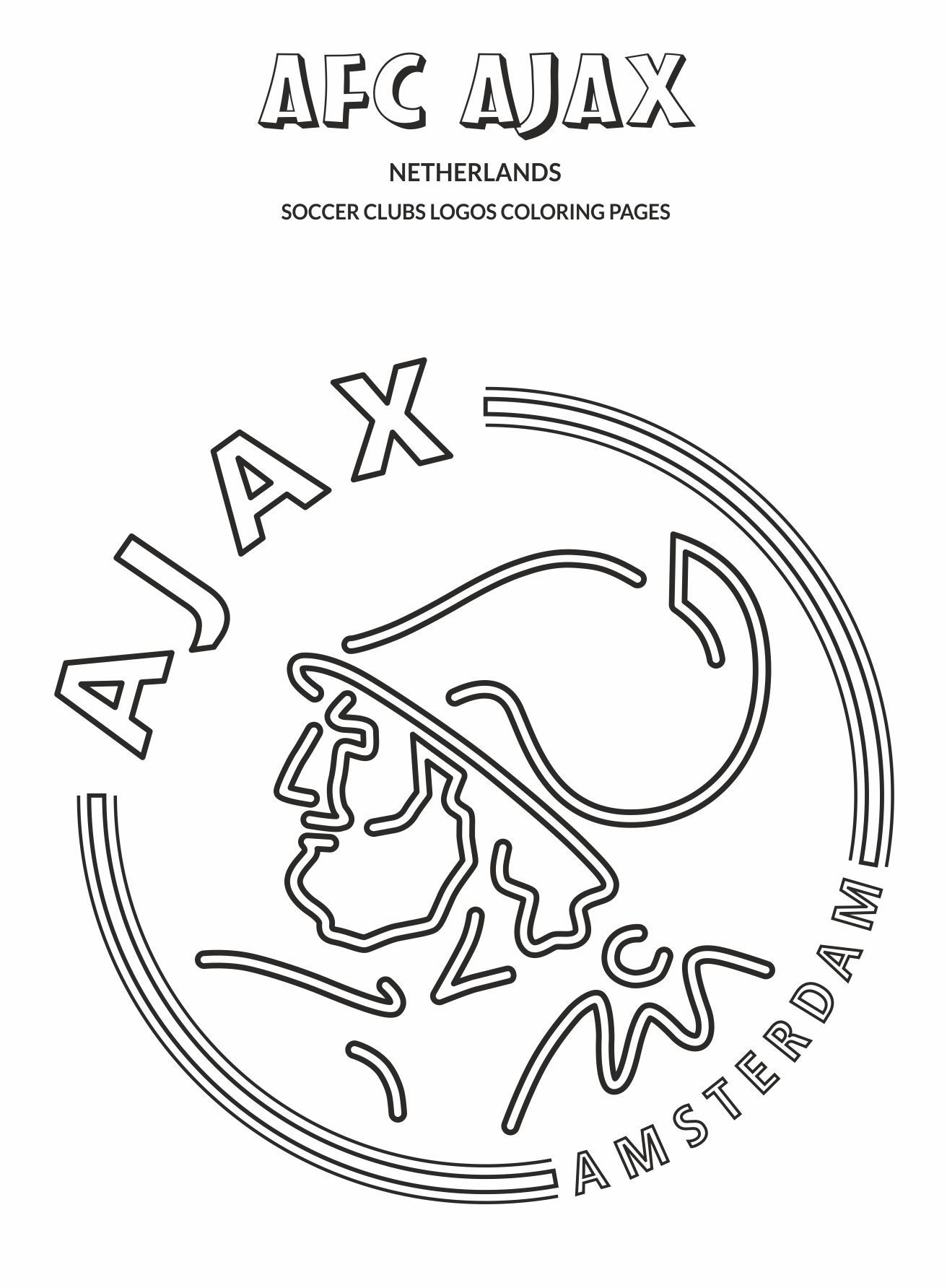 The history of Ajax Amsterdam began in 1893 with the idea of a small group of friends around Han Dade, Carel Reeser, and Floris Stempel.
The club was then called Union, but in 1894 it changed its name to Football Club Ajax about Greek mythology (Ajax, a mythological character known for his courage and daring).
But it was a failure. Four years later, on March 18, 1900, Florian Stempel tried again and successfully. The club joins the Amsterdamse Voetbal Bond and gets a field in the city's north.
The club got off to a good start, and on April 8, 1901, the club won a friendly match against the national team in Haarlem, four goals to 1.
In 1902, Ajax joined the NVB, the Dutch soccer association, and reached the second division one year later (Ajax was in D3).
When Ajax celebrated its twenty-fifth anniversary in 1925, the image of the Greek hero appeared for the first time on a blue commemorative plaque in Delft, a Dutch city famous for its pottery making.
On September 20, 1928, the new logo, including Ajax's face, appeared for the first time in the club magazine "Clubnieuws". Sometimes a shield in red and white colors is incorporated into the logo. It was occasionally used to show the colors of the club.
In 1991, the Ajax logo was entirely changed for commercial reasons, mainly because it was difficult to print and sew.
In 1998 the logo was changed again, but with slight modifications. They were mainly related to adjusting the letters to avoid exceeding the circle.
At the beginning of 2005, when the club was once again in a "sporting" crisis, a powerful fan movement developed to "bring the club back to its former identity" with, among other things, demands.
They demanded the return of the old logo before 1991 because they believe that the current logo is cold and commercial, unlike the old one, which is both warm and mythical. Primarily since the club has known its most incredible hours of glory with the old one.
Therefore, a successful campaign was conducted in Amsterdam, including posters, promotional operations of the old logo, website … Ajax received the initiators of the project and proposed making a new one inspired by the old.
But since May 2005, both camps have remained in their position: for Ajax, no question of going back strictly, and for the supporters of the movement, it is the old logo or nothing else.
Download Ajax Amsterdam Coloring Pages Pdf