Supernatural is a wonderful series that combines all genres: horror, fantasy, drama, and comedy. Today, you can get Printable Supernatural Coloring Pages here.
Print coloring pages from the series "Supernatural" for free on our website. Then you can dive into the world of mysticism with your favorite characters.
Free Supernatural Coloring Pages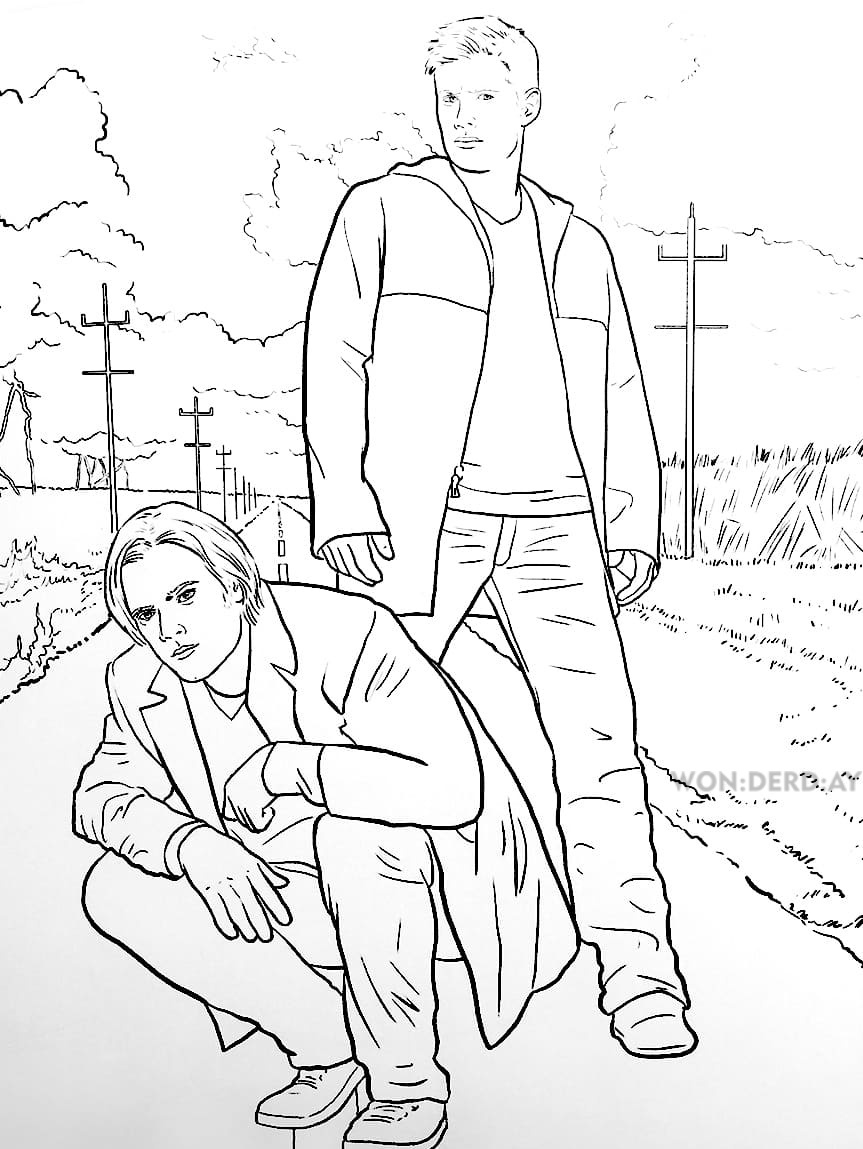 The mystical series Supernatural tells the story of two brothers, Sam and Dean Winchester. They travel across America in the 1967 Impala and investigate paranormal phenomena.
Many episodes are based on American urban legends. In the story, the brothers battle demons, vampires, werewolves, and ghosts.
The hit paranormal action series will return with a prequel that will take us to the beginnings of the Winchester family, that is, to the story of Sam and Dean's parents.
"Supernatural," The CW's hit series that chronicled the paranormal adventures of brothers Sam (Jared Padalecki) and Dean (Jensen Ackles) Winchester, recently came to an end with its 15th season.
This family's story isn't entirely told, as The CW is prepping a prequel focusing on Mary (Samantha Smith) and John (Jeffrey Dean Morgan).
"Supernatural," tells the story of how John Winchester loses his wife to a demon. Before this, he decides to train his children as hunters of the supernatural so that this situation never happens again.
At first, the series was intended for no more than five seasons, but the story attracted an audience that demanded more and more material.
Erik Kripke's show (yes, the showrunner of "The Boys") ended up becoming a living legend, as it was enshrined as America's longest-running live-action fantasy tv series.
Download Supernatural Coloring Pages Pdf