Here are the printable skeleton sports coloring pages. You can get them all at free charge. Also, we have prepare the pdf version for you to download. Get it now and happy coloring.
Skeleton Sport is the fast-paced racing event in the Olympic Games. It's one of the most electrifying sports, as athletes race down an icy track, trying to get the best speed of all.
Free Skeleton Sports Coloring Pages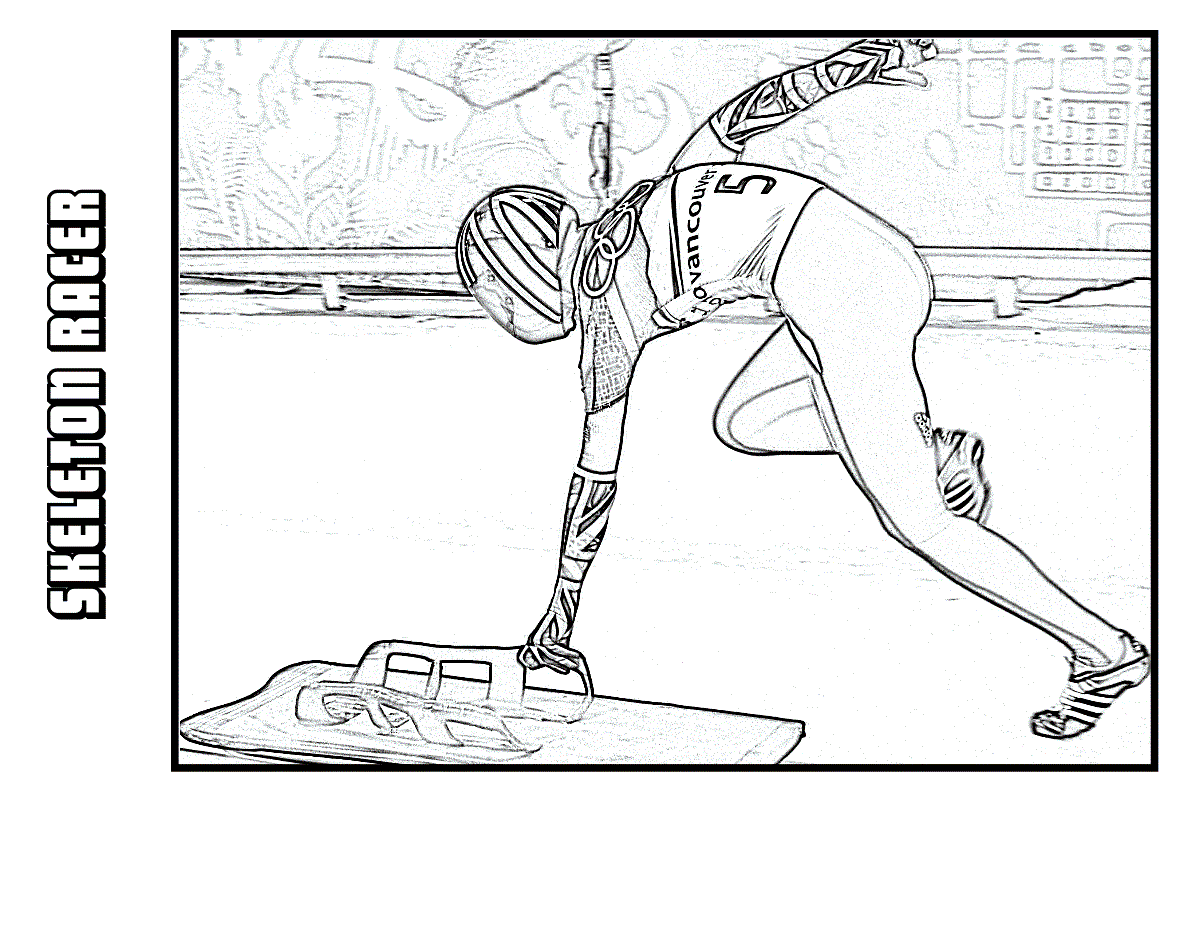 Skeleton was initially created in Switzerland by British soldiers in 1882. They created sled tracks with a twist (literally), adding curves along the way to make it harder to maneuver.
Skeleton made its debut in 1928 and again in 1948 before being considered an Olympic event. Only men competed in the first two competitions.
The history of the skeleton is not great. Although the sled was invented even before Santa Claus, McCormick invented it much faster in 1887 to get down it by lying on his stomach. This occurred during a sledding competition.
A new subspecies of the sled was called the "skeleton". And all because the sleds themselves, if ridden, were somewhat reminiscent of a human skeleton.
Over time, the sled was transformed. Thus, for example, an Englishman created a sled that would rest on two runners of 22 millimeters.
The leading equipment needed for the skeleton is a sled. The sled is approximately 30 to 48 inches long, depending on the athlete. It is made of heavy steel and fiberglass with two steel runners on the bottom.
Handles are used to push at the start and for the athlete to hold on to, and the sled has bumpers on each side at the front and back to protect the athletes from the course walls.
The main difference between skeleton and luge is how racers place themselves on the board. A luge racer sits on the sled and goes down feet first, while a skeleton athlete goes down headfirst.
Download Skeleton Sports Coloring Pages Pdf