Here are teh peintable Short Track coloring pages. Short track is a winter Olympic sport that consists of ice skating races on a fast track.
Unlike long-track speed skating, where skaters compete against the clock, in short-track speed skating, skaters compete against each other and on a much shorter track.
Free Short Track Coloring Pages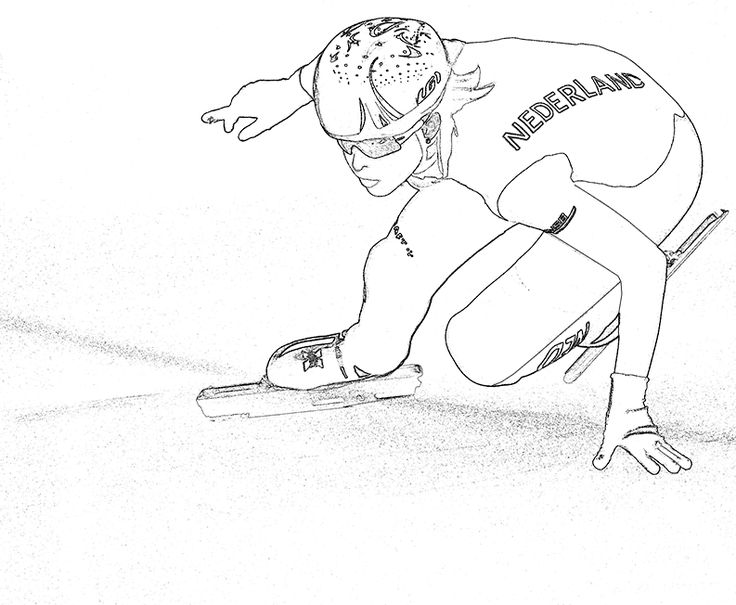 It is also called short track for short. The oval track is only 111 meters long (compared to 400 meters in speed skating), and there is no lane division.
This causes frequent accidents during the races, with common falls and disqualifications. Overall, it is a very spectacular sport.
Short track is a relatively recent sport born as a split of long track speed skating. It was recognized by the International Skating Federation in 1967.
The first world championships date back to 1981, and its first Olympic presence came in Calgary in 1988, although only as an exhibition sport.
Unlike speed skating, which is competed by times and is classified in this way, short track is a race between skaters, and within the Olympic Games, there are four events for this competition, for both men and women:
5oo meters
1000 meters
1500 meters
5000 meters for men's teams / 3000 meters for women's teams.
In each race, heats are held, and the first classified runners compete in the next round until the final. A maximum of six participants run in each race.
In the team races, teams of four skaters compete in relays, with each skater can give the relay to a teammate at any time, although a single skater must do the last two laps.
The objective is similar to athletics. It is that each skater, when it is an individual event, stays within a lane until completing the meters of their event.
Places 1, 2, and 3 are awarded when running in finals, and those who advance when the elimination heats are held. There is a maximum of six skaters in the short track in the way simultaneously.
When competing in teams, it becomes a relay race, with a maximum of four members.
Download Short Track Coloring Pages Pdf