Rallycross is a motorsport discipline run on a half-earth, half-asphalt circuit, with Group A and Group N cars, similar to those used in rallying.
Now, you can see this fantastic racing on the following rallycross coloring pages. Remember, all of the drawings below are ready to print. Happy coloring.
Free Rallycross Coloring Pages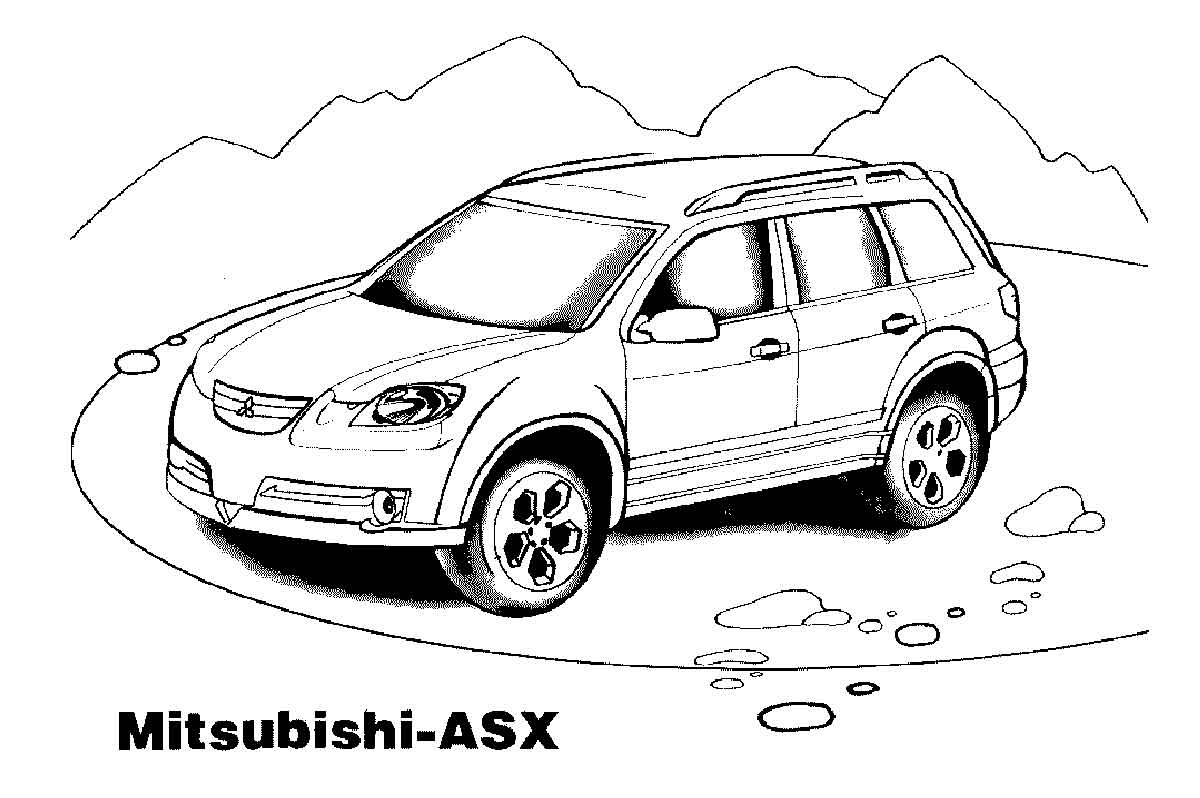 Rallycross was born in 1967 in England (at Lydden Circuit near Dover). Their name is somewhat inappropriate, as they have very little in common with rallies.
At most, it can be justified by a particular affinity between the route of the special tests of a rally and that of this modality which, unlike rallies, is contested on closed circuits.
There is also a vague historical justification for the name rallycross: it is said that these events were created in Great Britain in 1967 on the occasion of the Rally of Great Britain.
The route was set on a stretch of road on which the actual race had already passed. Since then, the specialty has spread both in Great Britain and many other European countries, being regulated by precise national rules.
A notable confusion quickly arose between autocross and rallycross, specialties similar in some respects but very different in others.
In the early seventies, Ford also contributed to this, which organized a series of promotional races, putting its cars at the participants' disposal on closed circuits, particularly hilly and unpaved.
In reality, these races were more similar to autocross, at least in terms of the type of circuits, than to rallycross. To regulate the rules of rallycross, the C.S.I. established detailed regulations.
From these rules, it can be seen that the fundamental differences between rallycross and autocross lie in the characteristics of the circuits (asphalt and dirt sections in rallycross; exclusively dirt in autocross).
Also, the different types of vehicles admitted (cars from Groups 1 to 5, following the rules prescribed by the C.S.I.).
Following the rules prescribed in Annex J for rallycross events; cars from Groups 1 to 5, special vehicles and buggies for autocross events).
In practice, rallycross cars are very similar to those participating in rallies and, in many cases, are often the same.
Following the rules of Annex J, rallycross cars may also undergo certain technical modifications, such as removing the spotlights, the passenger seat, the rear seats, replacing the shock absorbers, and eliminating the hubcaps and spare wheel.
To participate in a rallycross event, drivers must have an international driver's license.
Download Rallycross Coloring Pages Pdf