The world of The Simpsons is a reflection of our society with its acts of bravery and cowardice. The choice of drawings is based on the entire Simpson family and their neighbors, near and far.
Please choose your favorite character, color it, and print it. You will find below a list of coloring pages to print. All of them are available for free. So let's take a look now.
Printable Simpson Coloring Pages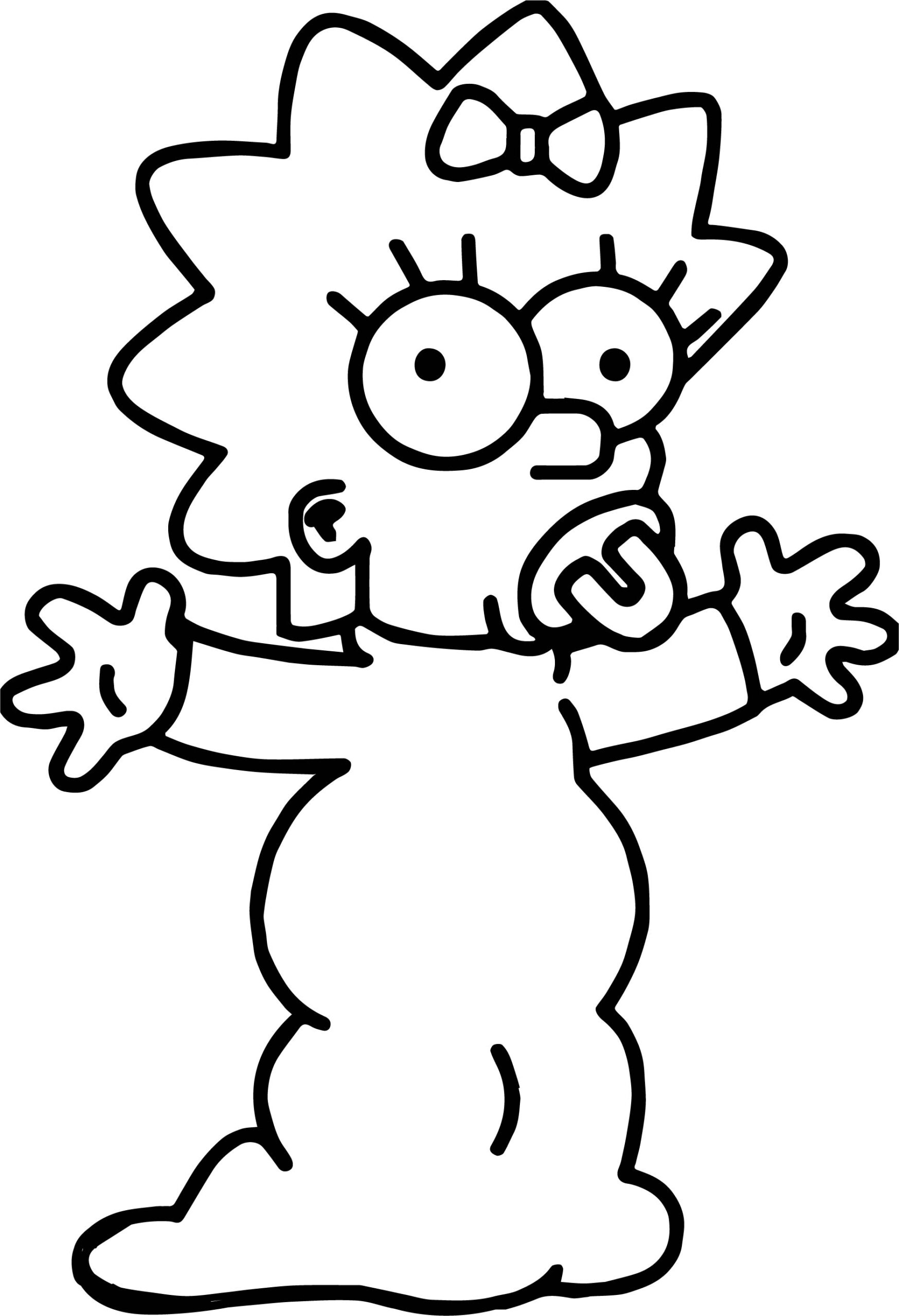 The Simpsons have parodied practically everything. In particular, the tremendous political and cultural references of the West. The writers of the series like to go back in time.
To begin with, the names of many of their characters are nods to history. If the Greek poet even existed, Homer couldn't be more different from the Homer of the Iliad and Odyssey.
Throughout these 31 seasons, the series has pulled from history to give an irreverent view of persistent American icons. The images of significant events appear in a context very different from the original so that the result is often absurd and demystifying.
This is the case of Lisa Simpson being sworn in as Miss Springfield in a scene identical to the photo in which Lyndon B. Johnson was sworn in as president after Kennedy's assassination.
Or that of Bart and his friends raising a flag in the same position in which Joe Rosenthal captured several soldiers on Iwo Jima during World War II.
The entire trajectory of the young country has a place at some point in the animated series, including crucial episodes such as independence and the American Civil War.
The colonists do not escape criticism. Springfield's local hero, the fictional Jebediah Springfield, is supposedly a role model… Until Lisa uncovers a dark past as a pirate.
Download Simpson Coloring Pages Pdf