Today, you can get the printable Sacramento Kings coloring pages here. The following images are the best coloring pages, and you can get them for free. So, let us print and color them.
The Sacramento Kings are an NBA basketball team based in Sacramento, California. The franchise was founded in 1923 as the Rochester Seagrams.
Free Sacramento Kings Coloring Pages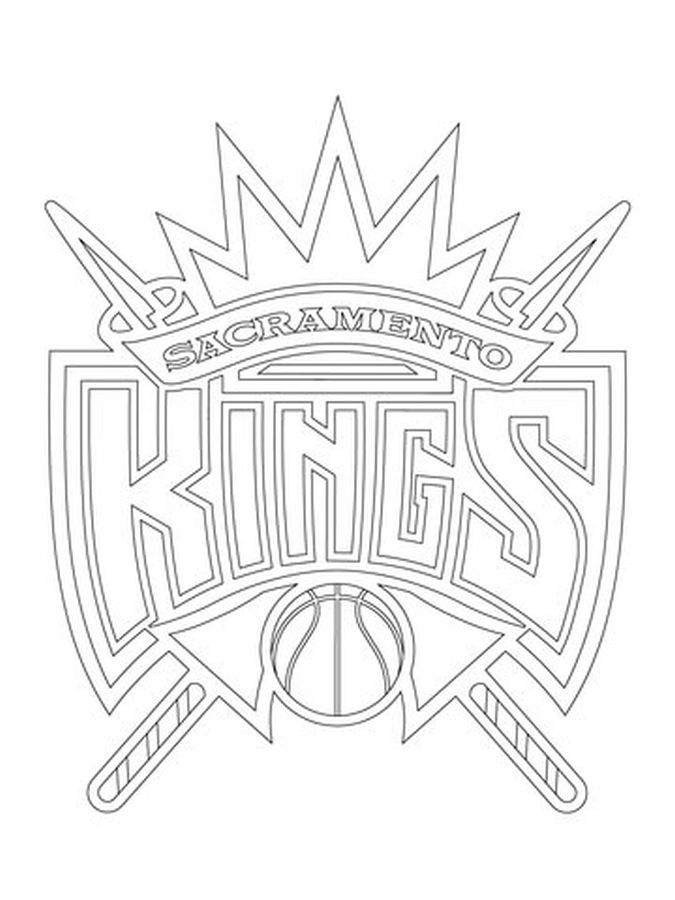 The Kings are one of the oldest NBA franchises, founded in 1923 under the name of the Rochester Seagrams, a semi-pro basketball team.
In 1945 they joined the National Basketball League and changed their name to Rochester Royals. In 1948 they joined the BAA, and a year later, in 1949, they played their first season in the NBA.
Throughout its history, the franchise had several names and cities:
Rochester Royals: 1945-1957
Cincinnati Royals: 1957-1972
Kansas City-Omaha Kings: 1972-1975
Kansas City Kings: 1975-1985
Sacramento Kings: 1985-present.
A year after they arrived in the NBA, in the 1950-51 season, the Kings became champions after defeating the New York Knicks in seven thrilling games.
That is the franchise's only title to date, and its highest Playoff breakthrough is the 2002 Western Conference Finals when they lost to the Lakers in seven games. In the NBL, the Rochester Royals won the 1946 championship.
After many city changes, the Kings came to Sacramento, California, to play at ARCO Arena from 1985 to 1988. From 1988 to 2016, they inhabited the Sleep Train Arena, and since 2016, the Kings have played at the Golden 1 Center. This venue has a capacity of 17,608 fans for Kings' home duels.
Moment to remember: In the 2001-02 season, the Sacramento Kings shined as they had the best record in the NBA, finishing with 61 wins and 21 losses.
The team was led by Chris Webber and Peja Stojakovic, who was selected to the NBA All-Star Game thanks to their great season.
As expected, the Kings reached the Western Conference Finals, where they faced the two-time NBA champions, the Lakers of Shaq and Kobe Bryant.
The Kings had the Los Angeles Lakers on the ropes in game six, on the verge of clinching their ticket to the Finals.
However, to their misfortune, the Lakers evened the series by winning game six, 106-102, controversially. The Los Angeles team went on to win the seventh game and win their third championship in a row.
In the 2016-2017 season, the club returned to the classic style. Specialists created the logo from the branding agency Hattiesburg, Mississippi, designer Rodney Richardson of RARE Design, and representatives of Sacramento Kings.
At first, they wanted to create something entirely new, so they drew thousands of sketches with crowns, shields, swords, lions, and the abbreviations "SK".
But it all came back to the "crowned" basketball that was already in use. Then, an attempt to develop a design from scratch led to the modernization of the old symbol.
Download Sacramento Kings Coloring Pages Pdf