Today, you can get the collection of Philadelphia 76ers coloring pages. Also, the pdf version of coloring pages are ready to download. Happy coloring.
Philadelphia 76ers is also known as the Sixers. It is a basketball team that plays in the NBA professional league.
Free Philadelphia 76ers Coloring Pages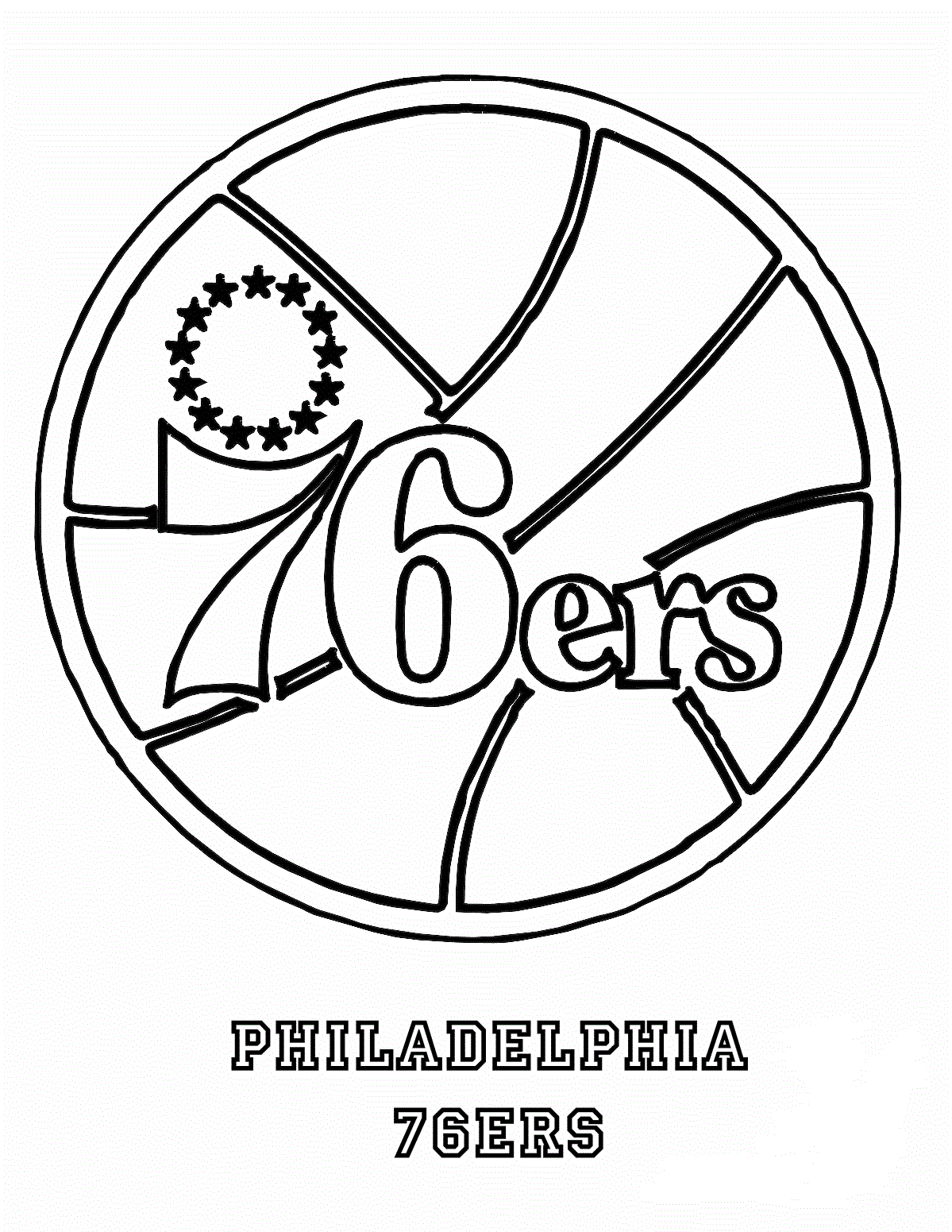 Philadelphia 76ers is based in Philadelphia, Pennsylvania. The name comes from alluding to the date of the declaration of independence of the United States.
The franchise was founded in 1946 under the name Syracuse Nationals and in 1949 joined the NBA. The team moved to Philadelphia in 1963 to become the 76ers.
The 76ers have three NBA titles in their history, the first coming in 1955 when the franchise was still the Syracuse Nationals. The 76ers won a couple more championships, 1967 and 1983.
The home of the 76ers has been the Wells Fargo Center since 1996 when it was inaugurated. When Fily's quintet plays, it can hold 20,478 fans.
Great players have worn the 76ers uniform and have ten retired numbers: Moses Malone 2, Allen Iverson 3, Dolph Schayes 4, Julius Erving 5, Maurice Cheeks 10, Wilt Chamberlain 13, Hal Greer 15, Bobby Jones 24, Billy Cunningham 32, and Charles Barkley 34.
Another NBA legend who played for the 76ers is Dikembe Mutombo, who won the NBA Defensive Player of the Year award in 2001 in a File jersey.
2001 was an exceptional year for the 76ers, as it was in that season that they reached the NBA Finals thanks to the excellent level of Allen Iverson.
The duel between Iverson and Kobe was spectacular from the first game, but one of the most memorable moments was Allen Iverson's legendary pass over Tyronn Lue.
To their misfortune, that overtime win in game one of the Finals was the only one they managed as they fell in five games against the Lakers.
The current emblem is a modern interpretation of the team's traditional logo. They are stylistically redesigned, joined by a comprehensive standard line and a makeshift basketball circle.
On it is the brand inscription "76ers", introduced in 1978. Above the number "7" is a ring of 13 five-pointed stars. Around the ball is a double border of blue and white stripes. The word "PHILADELPHIA" (above) is written on a comprehensive outer line, and six prominent stars are placed (below).
The combination of dark brown and blue in the Philadelphia 76ers, also known as Sixers, the logo was comfortable for perception because neither of these colors is aggressive.
It's relatively muted and soft. The old-fashioned font in the Philadelphia 76ers logo resembles the 1960s, the era of the team's domination led by Wilt Chamberlain.
The Sixers (Philadelphia 76ers) logo is considered one of the two best in the NBA: a simple ball adorned with subtle details. The red figure 7 looks elegant, and 13 stars symbolize 13 American colonies.
Download Philadelphia 76ers Coloring Pages Pdf