The San Antonio Spurs are an NBA basketball team based in San Antonio, Texas. After the Los Angeles Lakers, they are currently the second-best winning percentage team in league history.
Get the printable San Antonio Spurs coloring pages here. All images are the best coloring pages you can get fo free. So, let us print and color them.
Free San Antonio Spurs Coloring Pages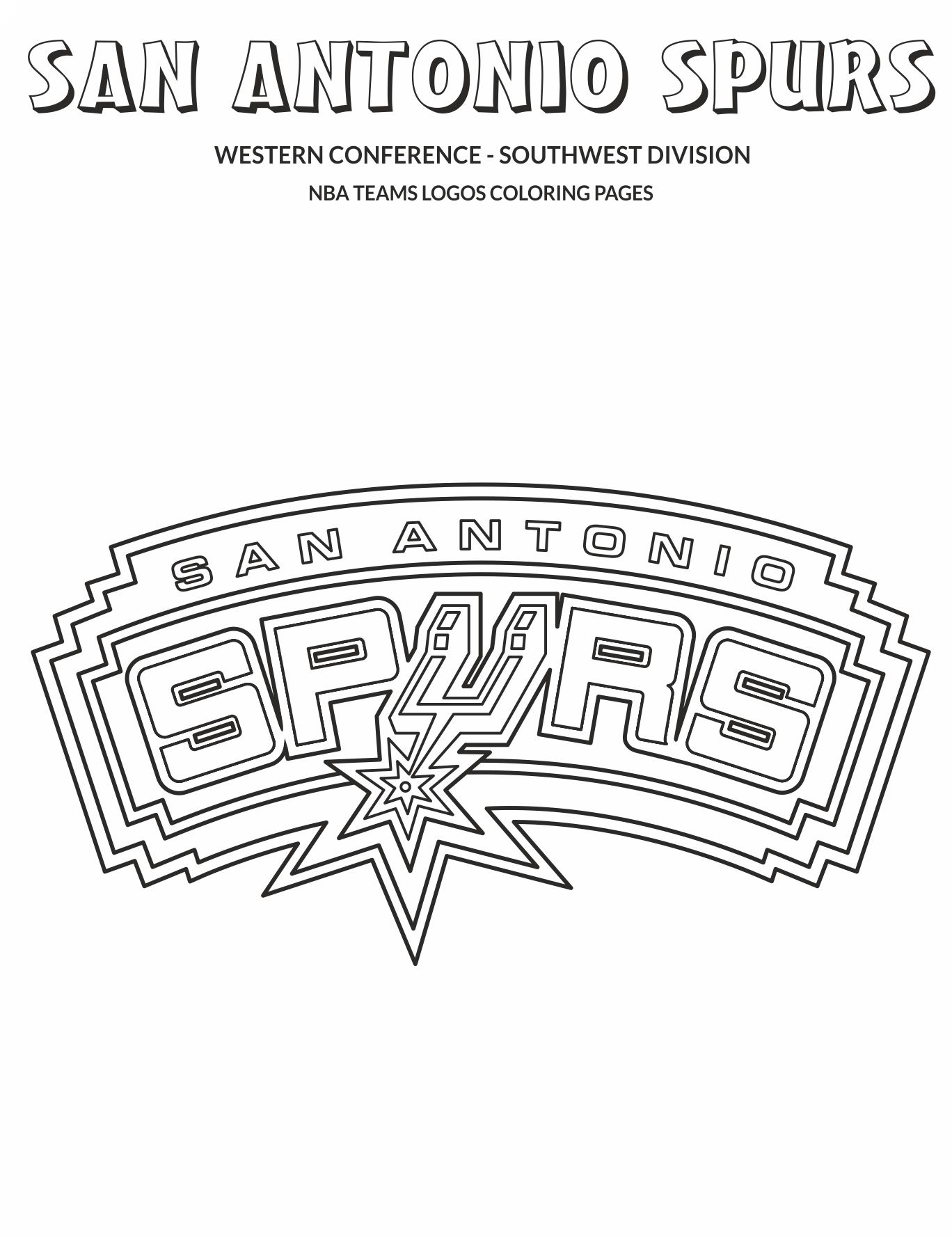 The Spurs' history begins in 1967 in Dallas under the name of the Chaparrals. At that time, the team played in the American Basketball Association and represented the state of Texas. Even from 1970, they were called the Texas Chaparrals.
In 1973 the franchise was sold, and they moved to San Antonio, where they first received the nickname Gunslingers and then Spurs. The Spurs made it to the NBA in 1973.
In 1999, the San Antonio Spurs reached their first NBA Finals and emerged champions after defeating the New York Knicks. Since then, the Spurs have won four more titles in 2003, 2005, 2007, and 2014.
The home of the Spurs is the AT&T Center, an arena that was inaugurated in 2002 and has a capacity of 18,418 for basketball games. Previously, the Spurs played in the legendary Alamodome.
Ten numbers in total have been retired by the San Antonio Spurs in their history: Johnny Moore 00, Avery Johnson 6, Tony Parker 9, James Silas 13, Manu Ginóbili 20, Tim Duncan 21, Sean Elliott 32, George Gervin 44, and David Robinson 50.
It is worth mentioning that Bruce Bowen's 12 was retired, but with his authorization, the Spurs could give that dorsal to LaMarcus Aldridge in 2015.
Other notable players in Spurs history include Alvin Robertson, Fabricio Oberto, and Kawhi Leonard.
One of the most critical moments in the franchise's history was not on the court, although, of course, they have had incredible feats.
The moment that made a big difference in Spurs history was in the 1997 Draft when they selected Tim Duncan with the first overall pick.
Duncan was a collegiate basketball standout with the Wake Forest Demon Deacons. He was a two-time All-American, three-time ACC Player of the Year, three-time Defensive Player of the Year, and NCAA All-America Rebounding Leader in 1997.
Since Tim Duncan's arrival to the Spurs, the team won five NBA titles, and since the 1998 season, the Texans have not missed the Playoffs.
In 2017, the basketball club registered a new trademark without the intricate graphic elements of the background.
It contains only the bold inscription "SAN ANTONIO" and the word "SPURS" with encouragement instead of "U."
Download San Antonio Spurs Coloring Pages Pdf