Are you looking for an Atletico Madrid coloring book? Proper timing, because Atletico coloring pages are here. A beautiful collection of Club Atlético de Madrid coloring pages to print if you wish.
Club Atlético de Madrid or Atletico Madrid is a soccer club from Madrid, the capital of Spain. It was founded on April 26, 1903, and played in the First Division of Spain.
Free Atletico Madrid Coloring Pages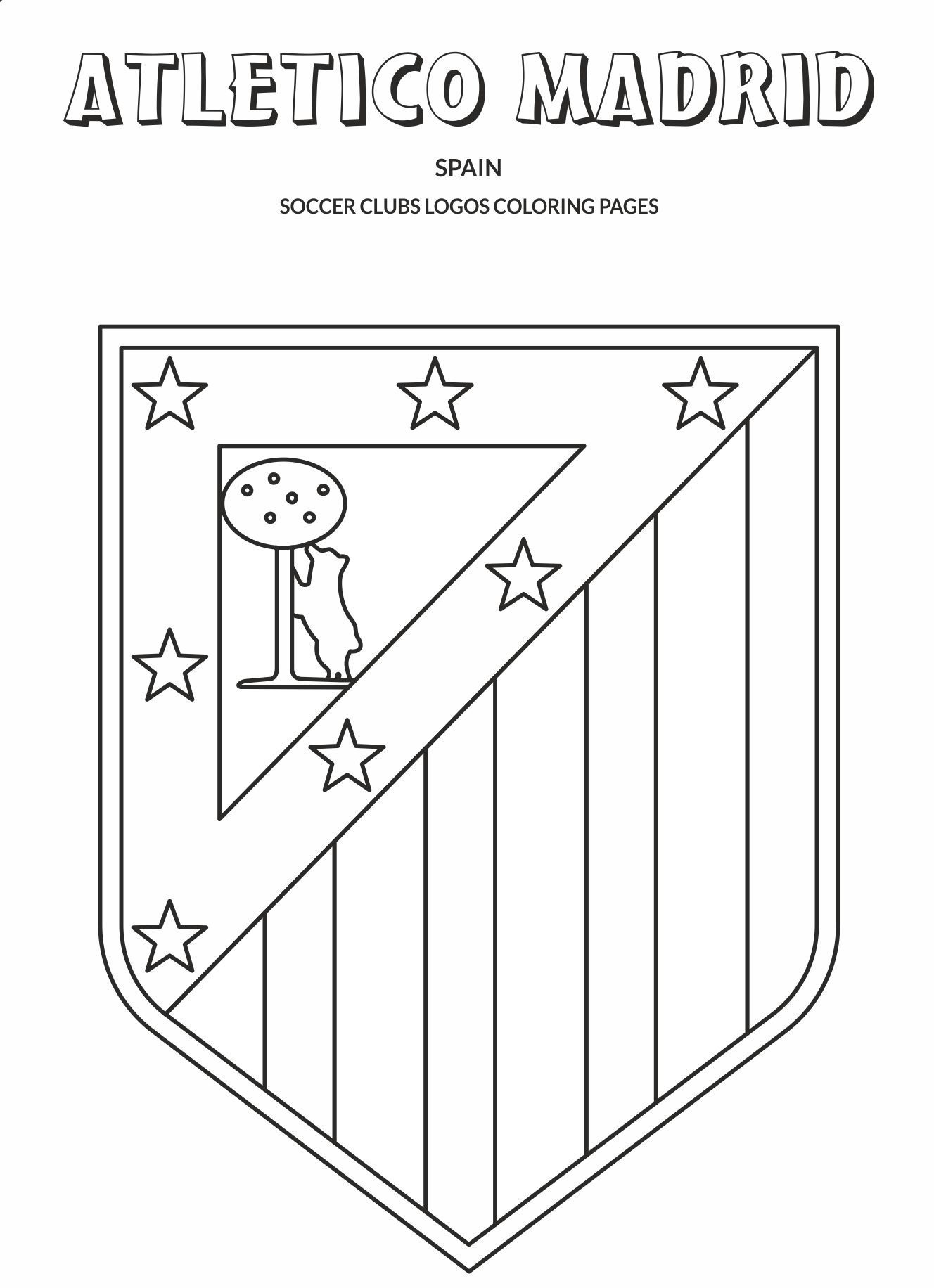 The club president is the famous film producer Enrique Cerezo, and the honorary president, decorated for the Centenary of 2003, is Felipe de Borbón y Grecia, Prince of Asturias and heir to the Spanish Crown.
Atlético de Madrid is the third club with the domestic league titles (9 titles), behind Real Madrid and FC Barcelona. It is the third Spanish club with the most titles.
Also, they are the third in social mass in the country and have thousands of fans all over Spain. Likewise, it is the fourth Spanish club with the most Cup titles and the third -after FC Barcelona and Real Madrid-.
They have played the most seasons in Europe. Won the Copa del Rey on May 17, 2013, beating Real Madrid 2 to 1. It already has ten trophies in these competitions.
Wanda Metropolitano is a soccer stadium located in Madrid, Spain. It is the home stadium of Club Atlético de Madrid. It has a total capacity of 67,829 seated spectators.
It is one of the most modern soccer stadiums globally has a 4-star category, the maximum awarded by UEFA, due to the variety of services, infrastructure, and other aspects.
It is a sustainable stadium, environmentally and technologically, since the water collected by the roof and pitch is reused for irrigation and cleaning and has solar thermal panels located on the cylinders of the west facade that reduce energy consumption.
The designers have developed a new logo to mark a new era in the club's history, associated with its move to the Wanda Metropolitano stadium.
They built on previous graphic cues, so little has changed in the design. The lower part of the shield is as sharp as before, but the upper part is no longer rectangular but rounded. The bear and the tree are enlarged and turned in the opposite direction.
Download Atletico Madrid Coloring Pages Pdf