Do you look for Disney Pocahontas Coloring Pages? Then you are lucky because this page will give you them. You can print then color them with your favorite colors. So, happy coloring.
The film tells about the love between Pocahontas and John Smith, the courage that Pocahontas showed in saving John Smith's life, and the tragic ending when John Smith returned to England for medical treatment.
Printable Pocahontas Coloring Pages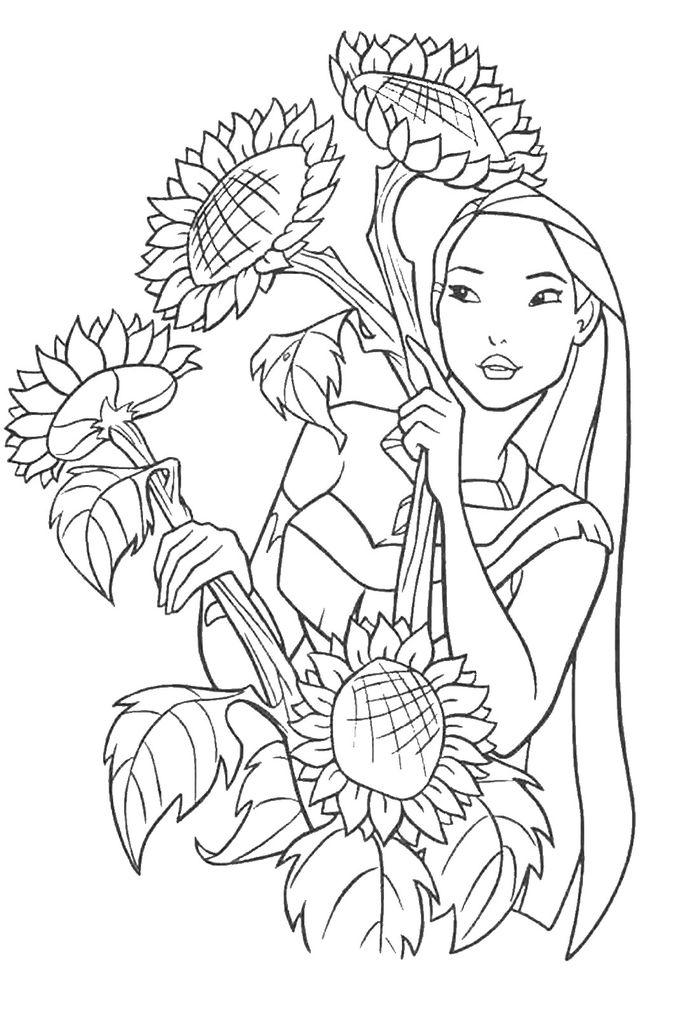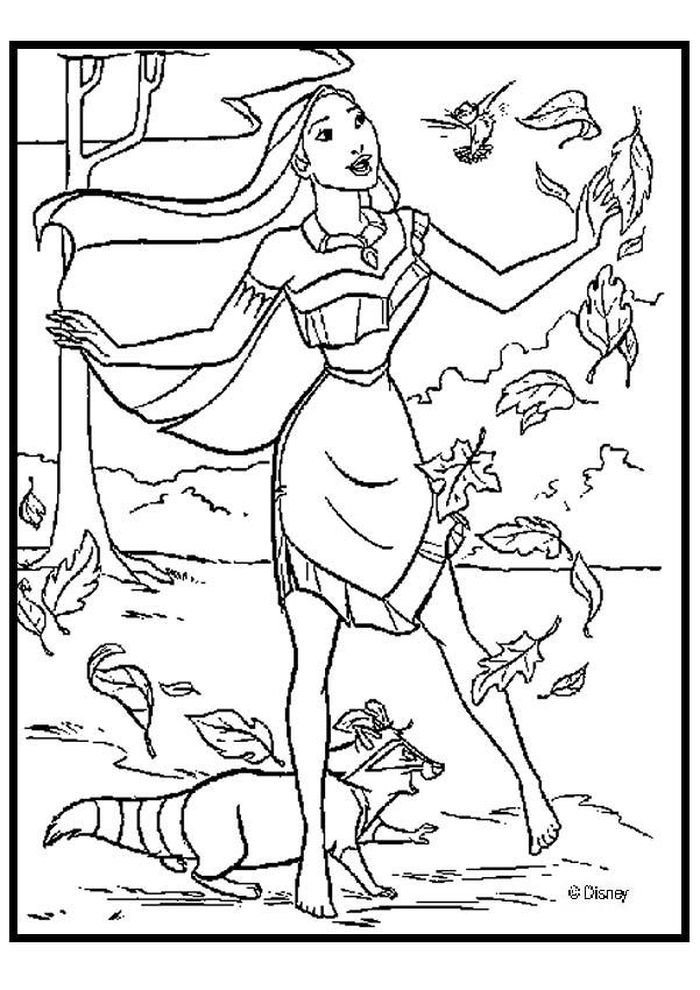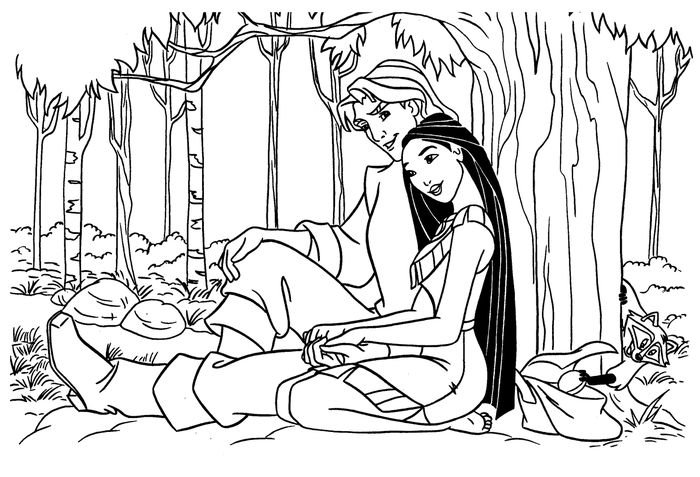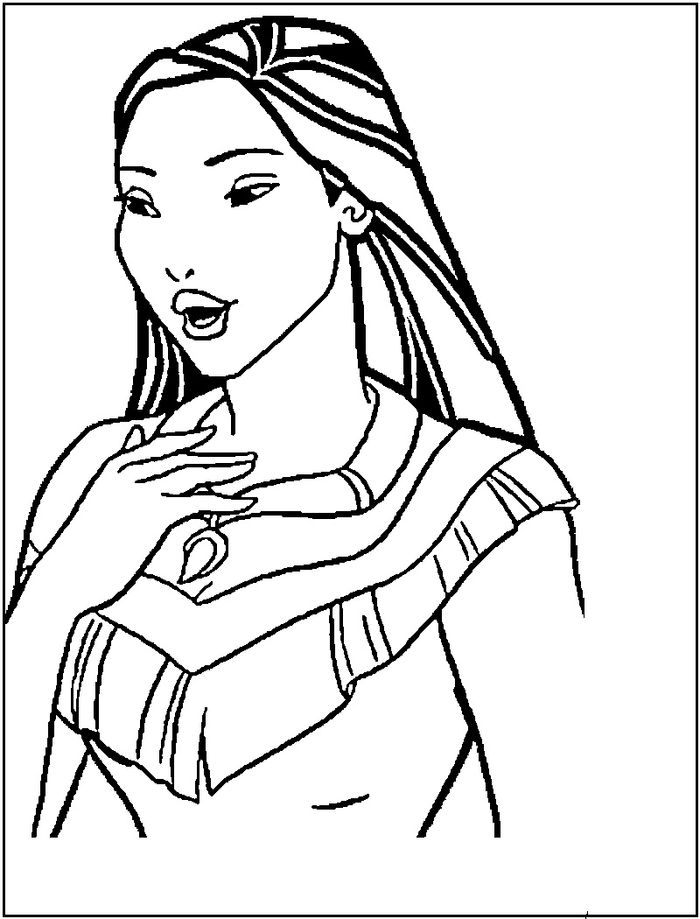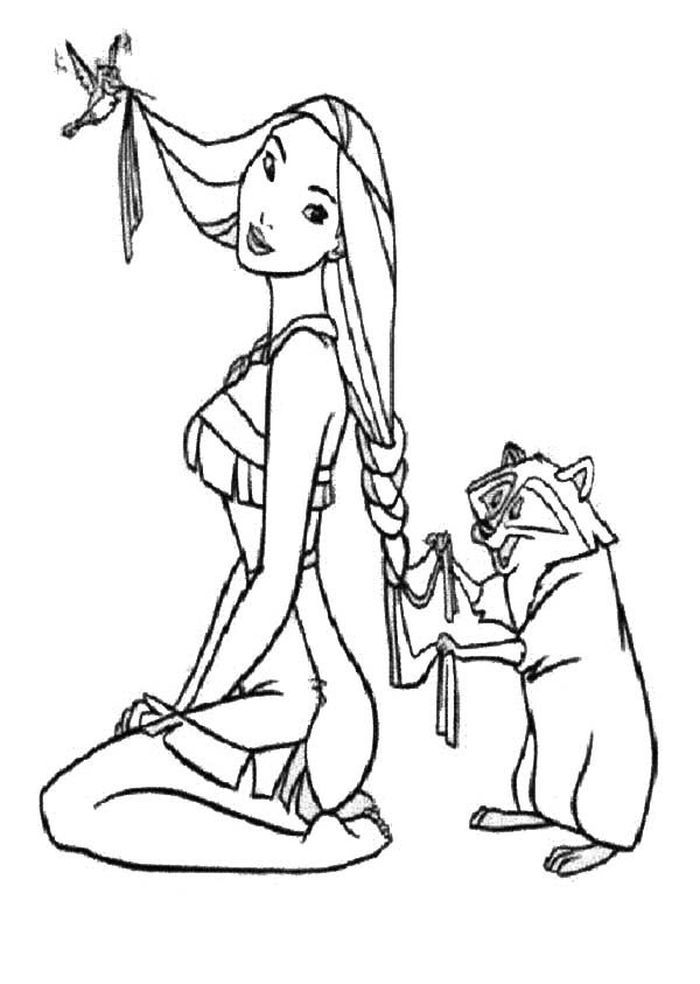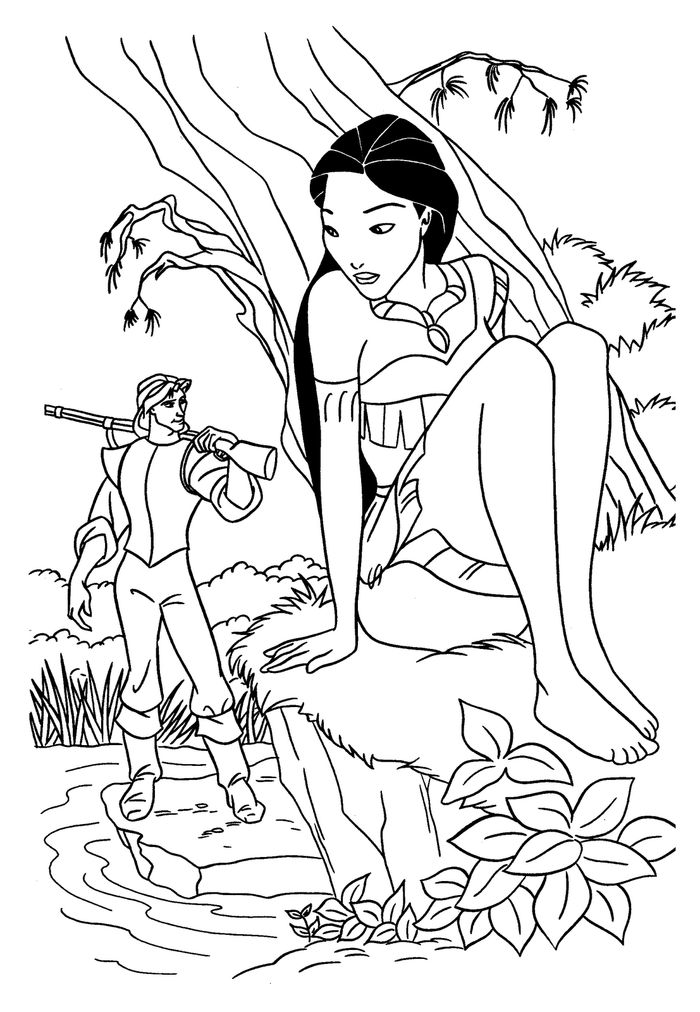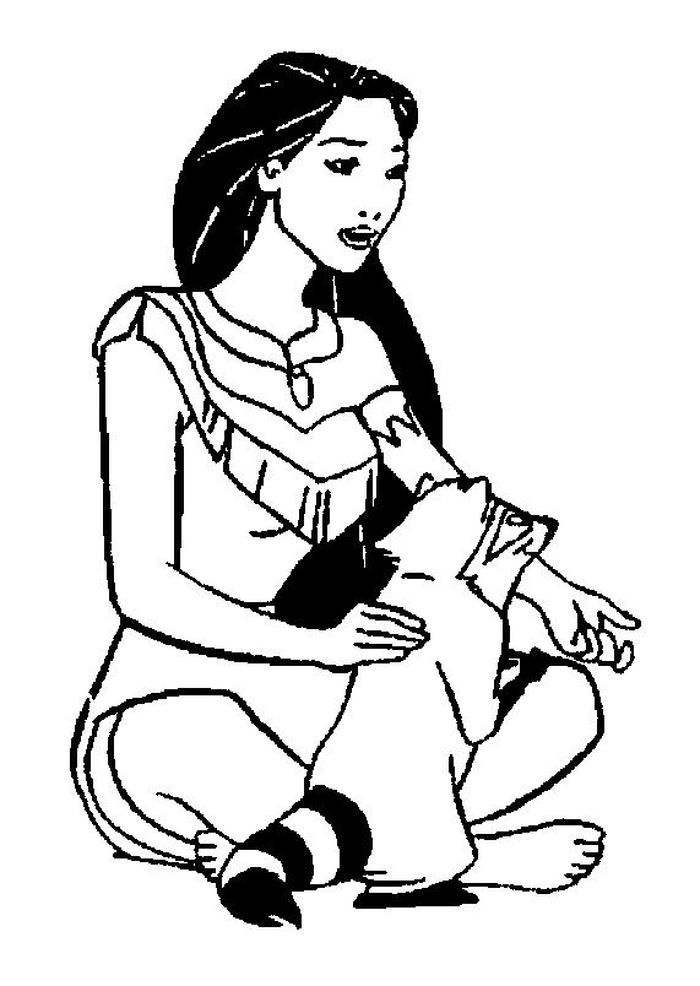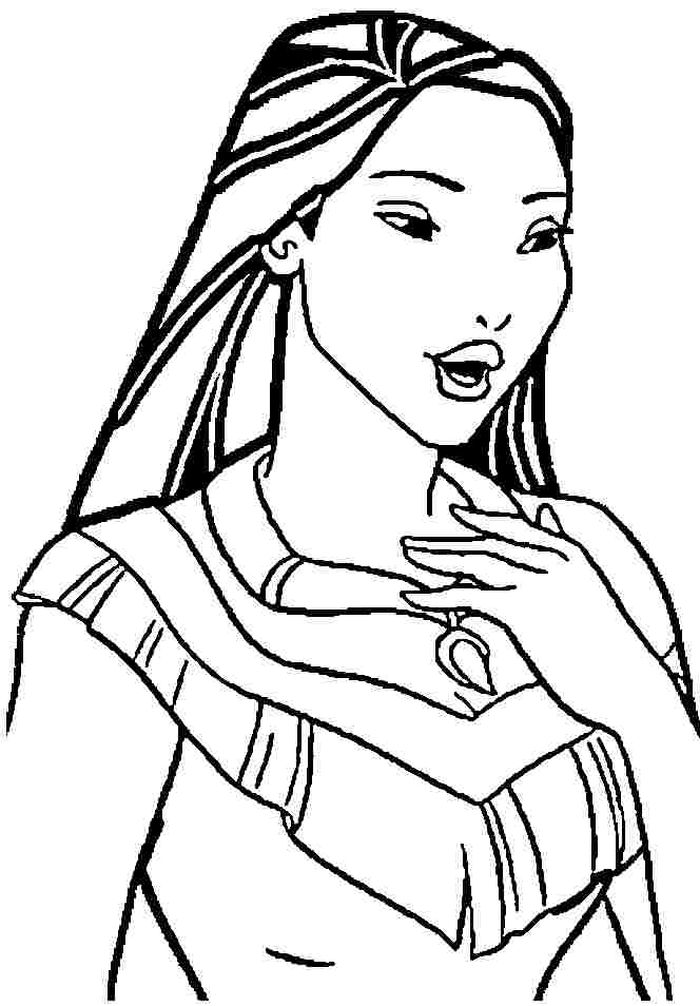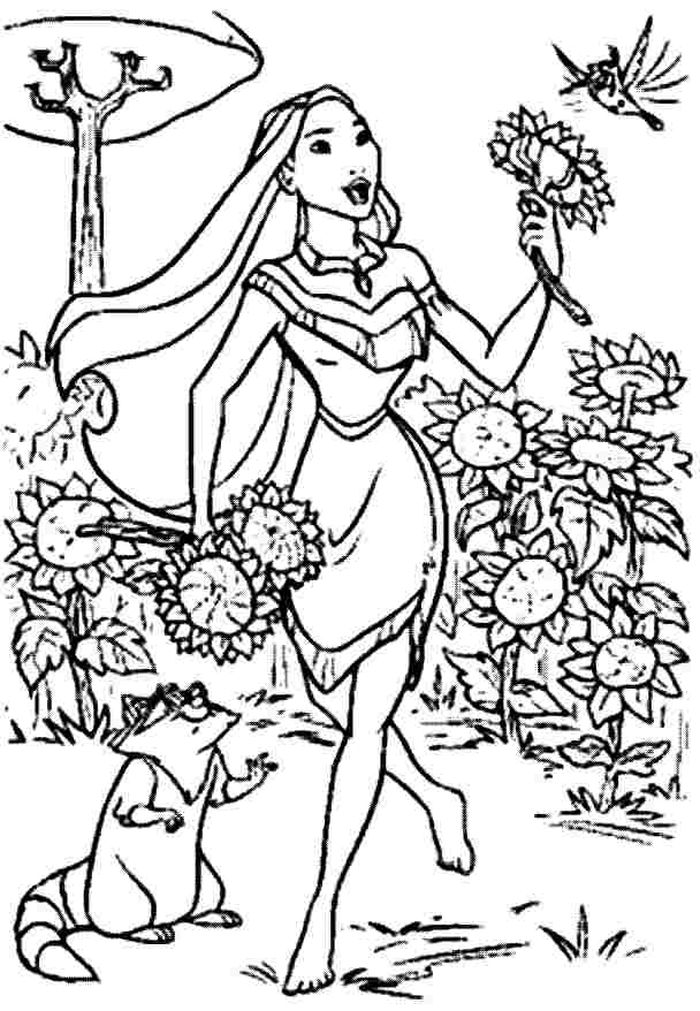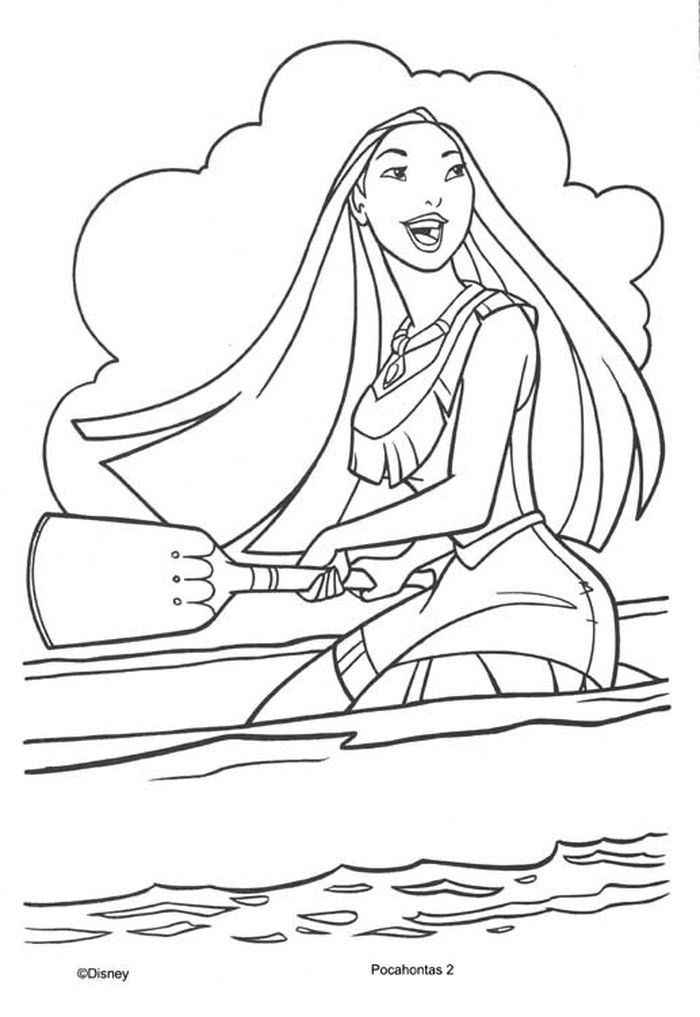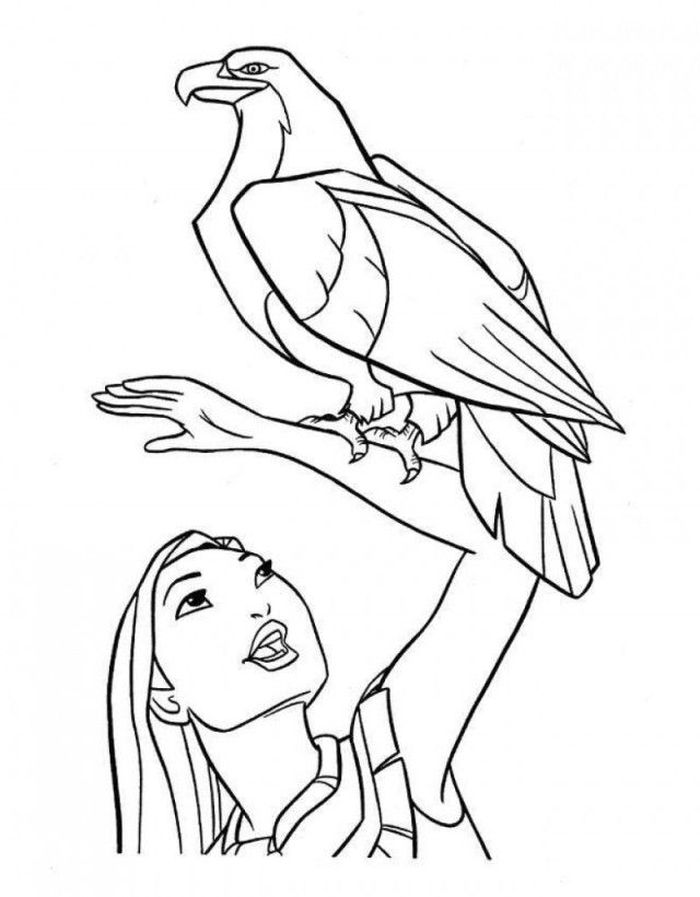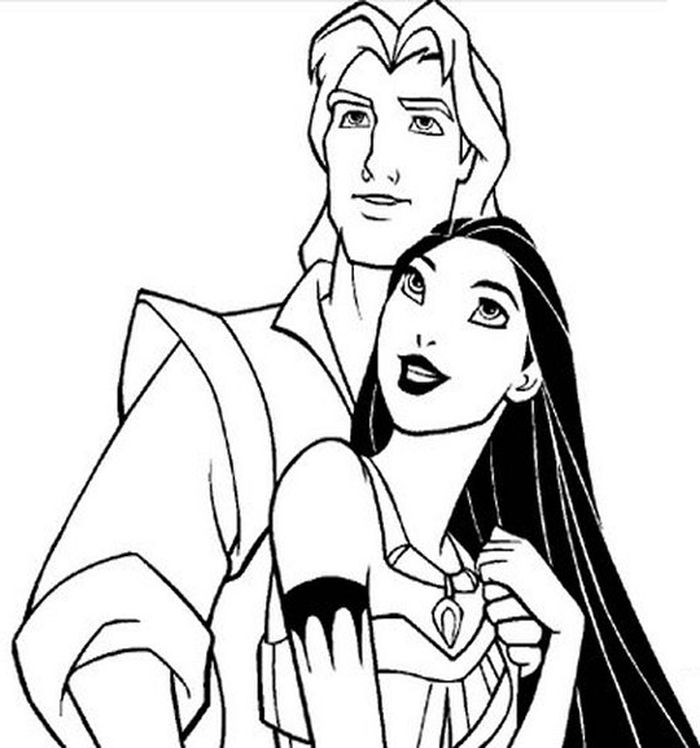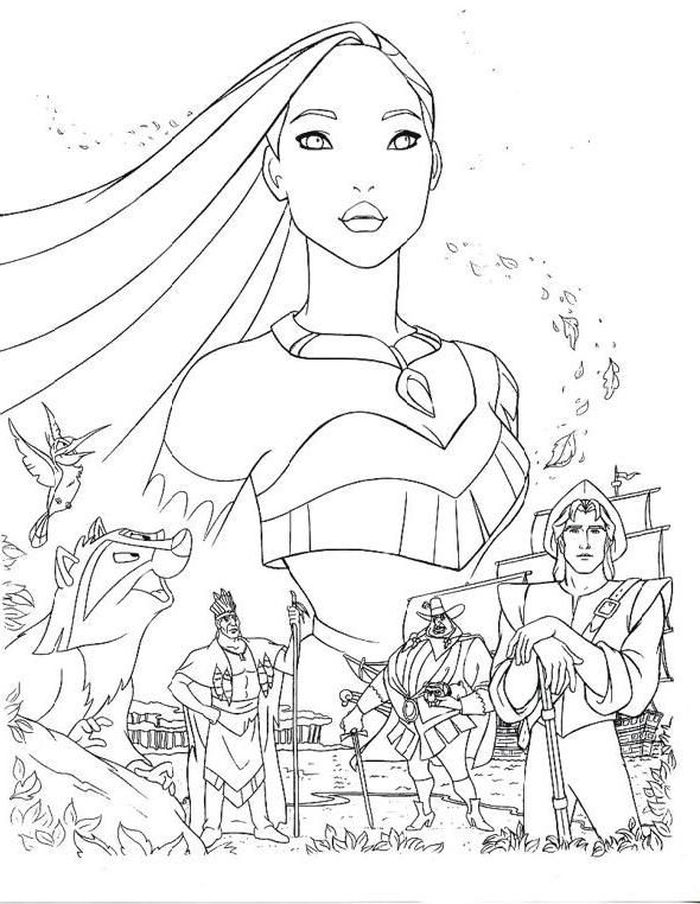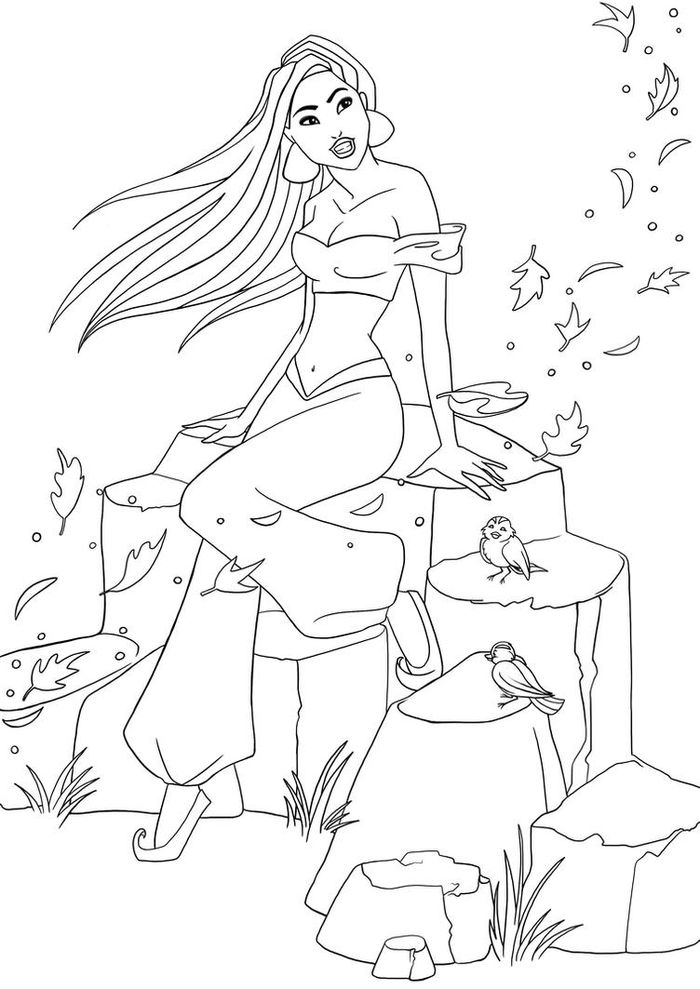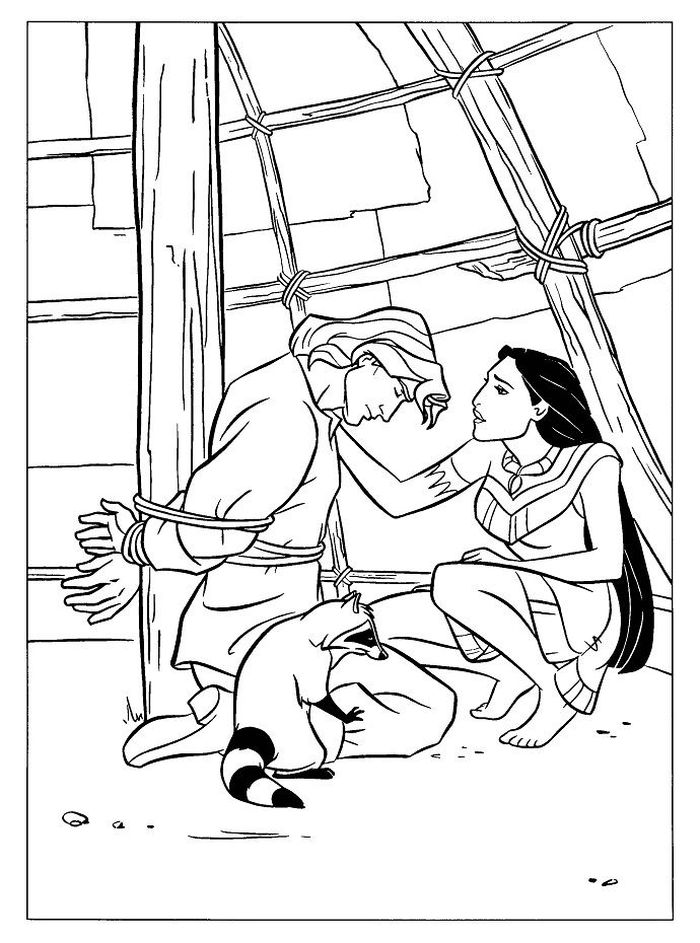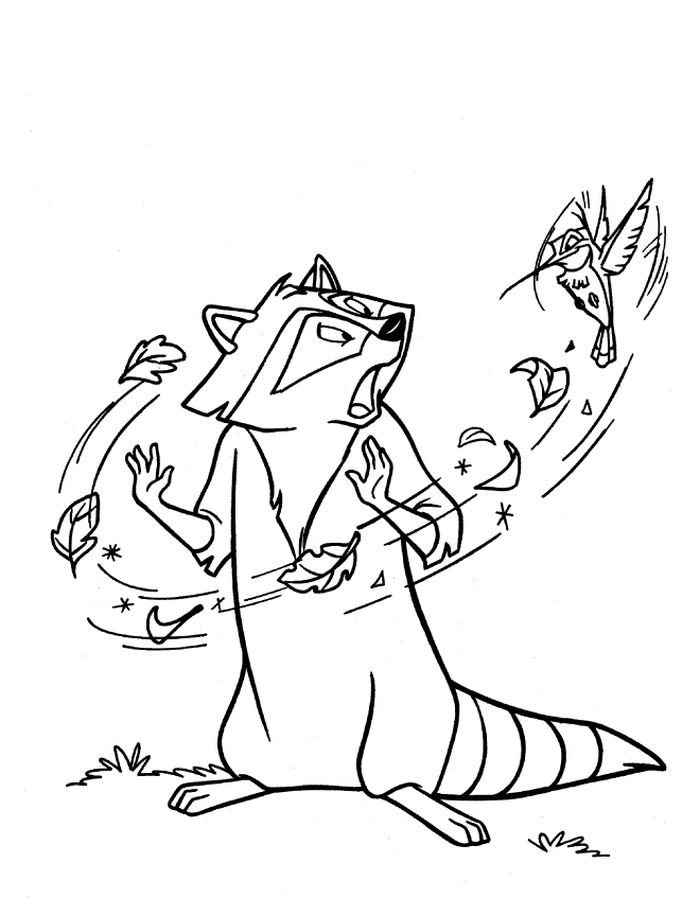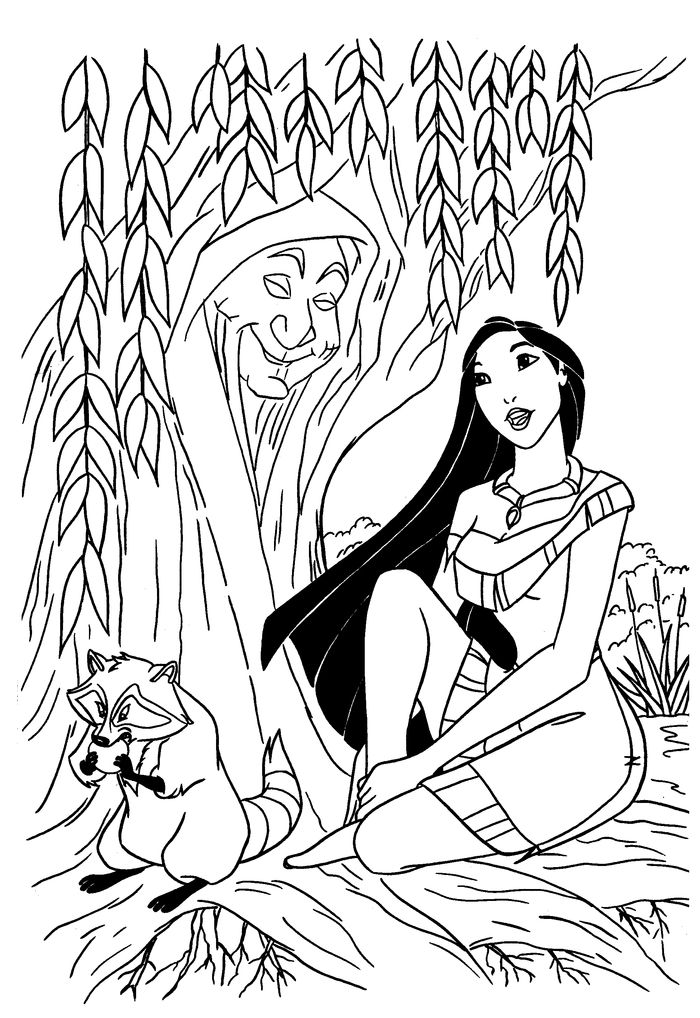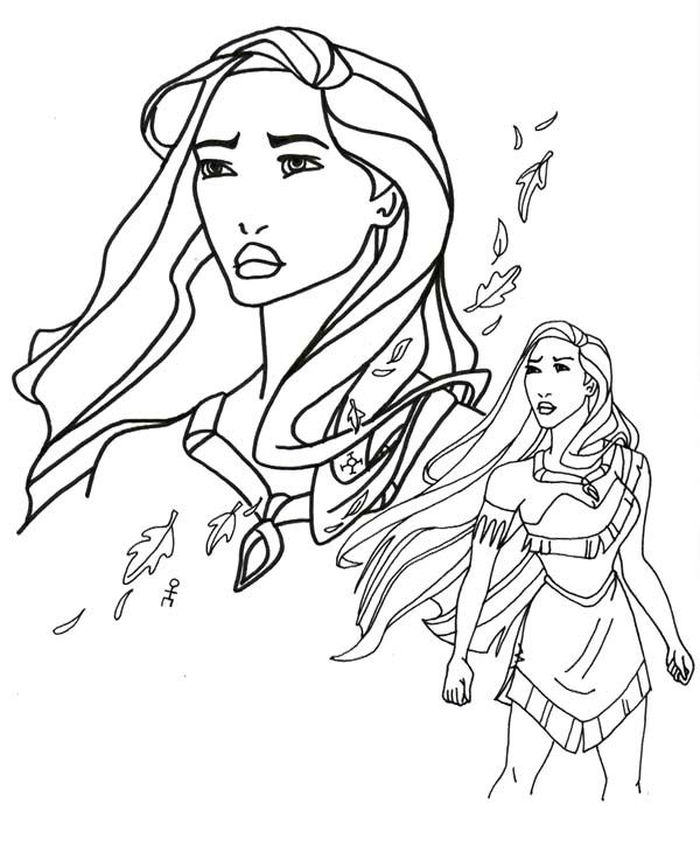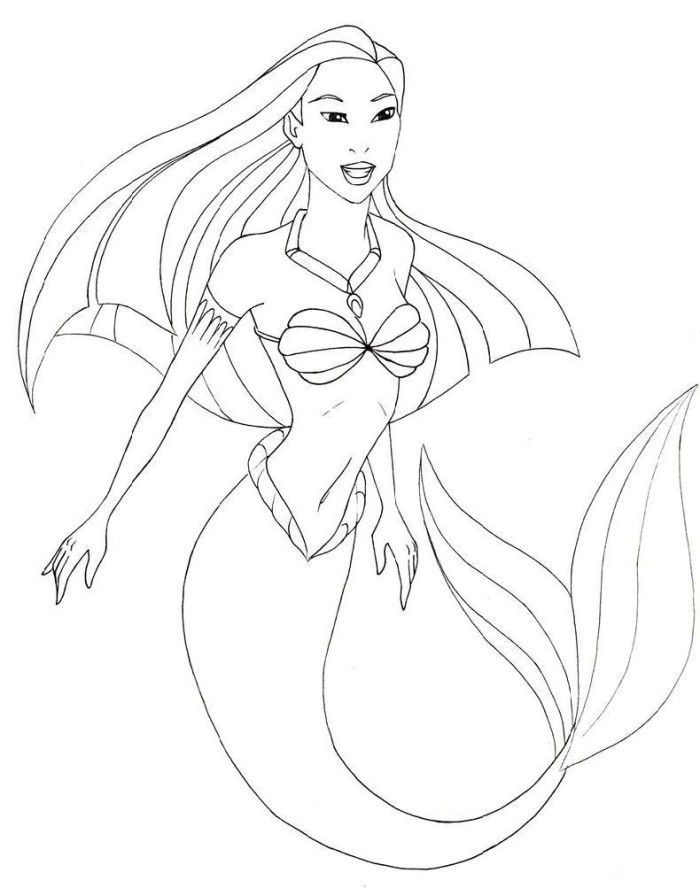 From the port of London, John Smith leaves with his friends to conquer the coast of Virginia on the New Continent. Everything seemed to be shaping up nicely: new land to build new cities and spread knowledge of the world beyond the seas.
But for their expedition leader, John Ratcliffe, the goal was quite different: to find all the gold hidden in the depths of the earth! And so the exploration team lands on the new coasts to exploit it shamelessly.
Printable Pocahontas Coloring Pages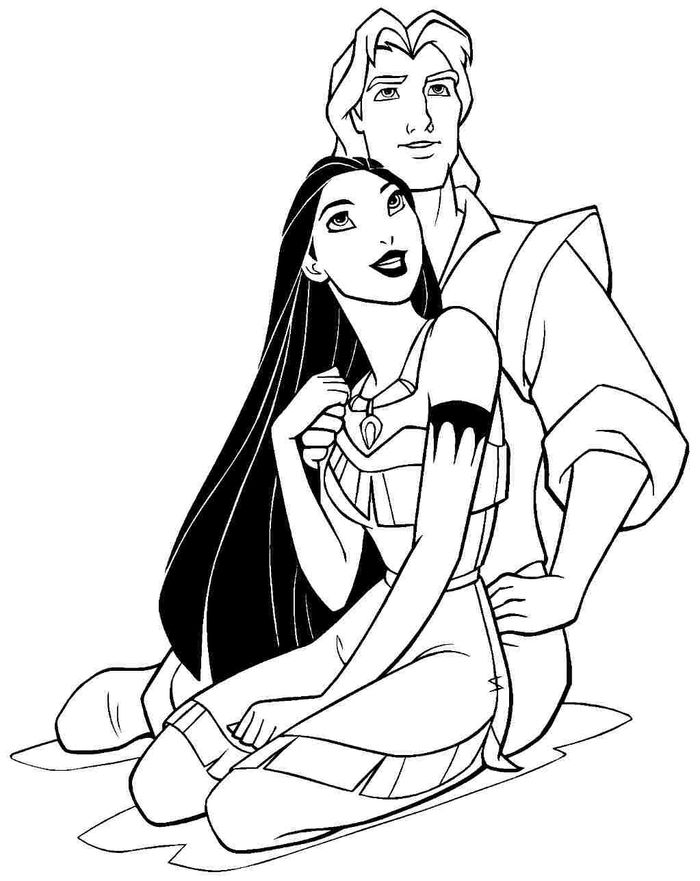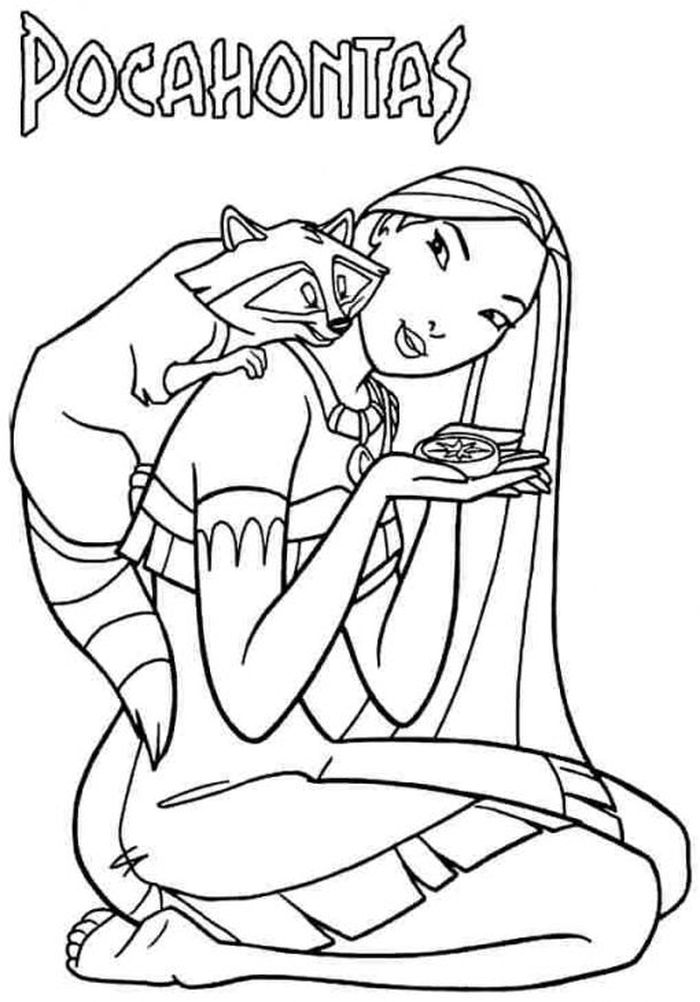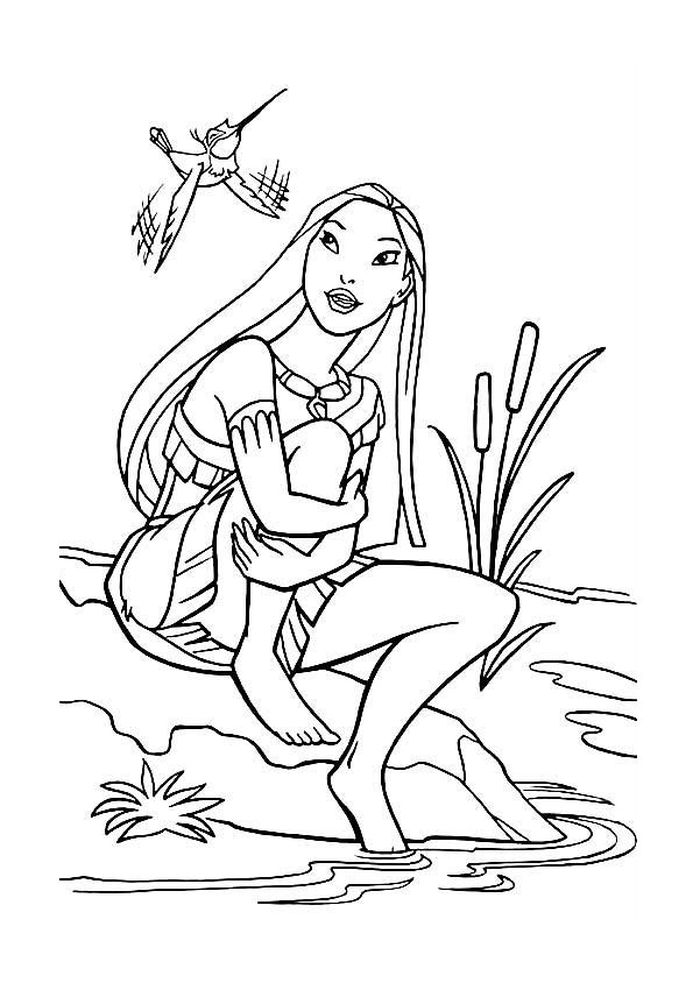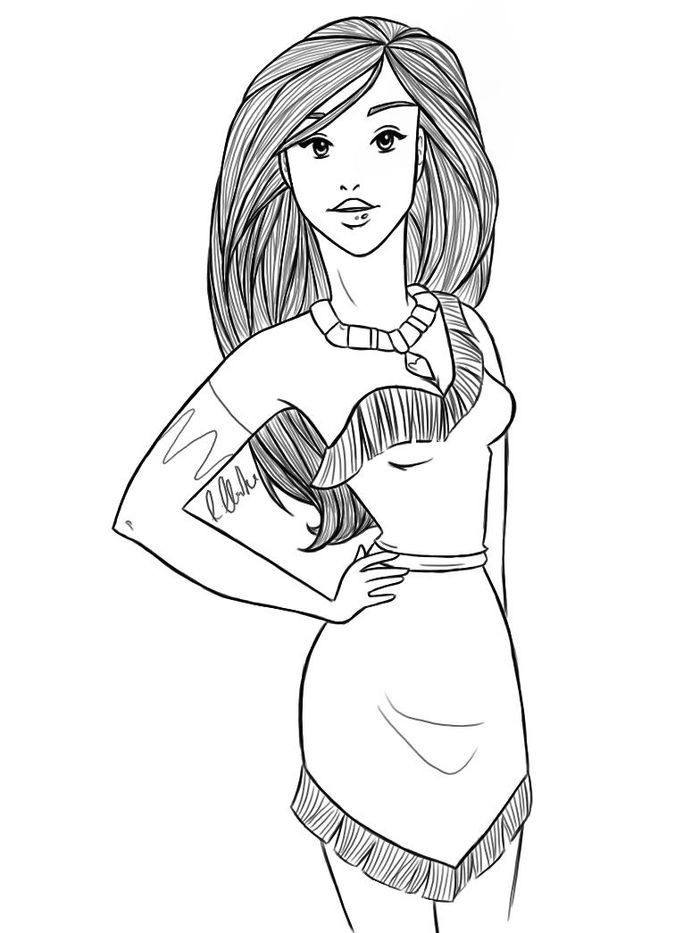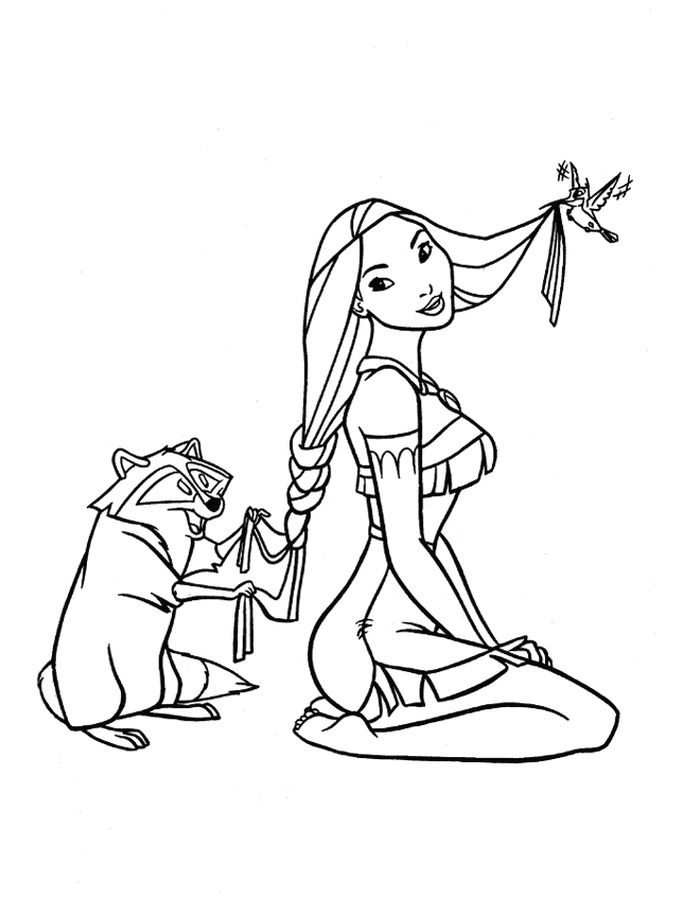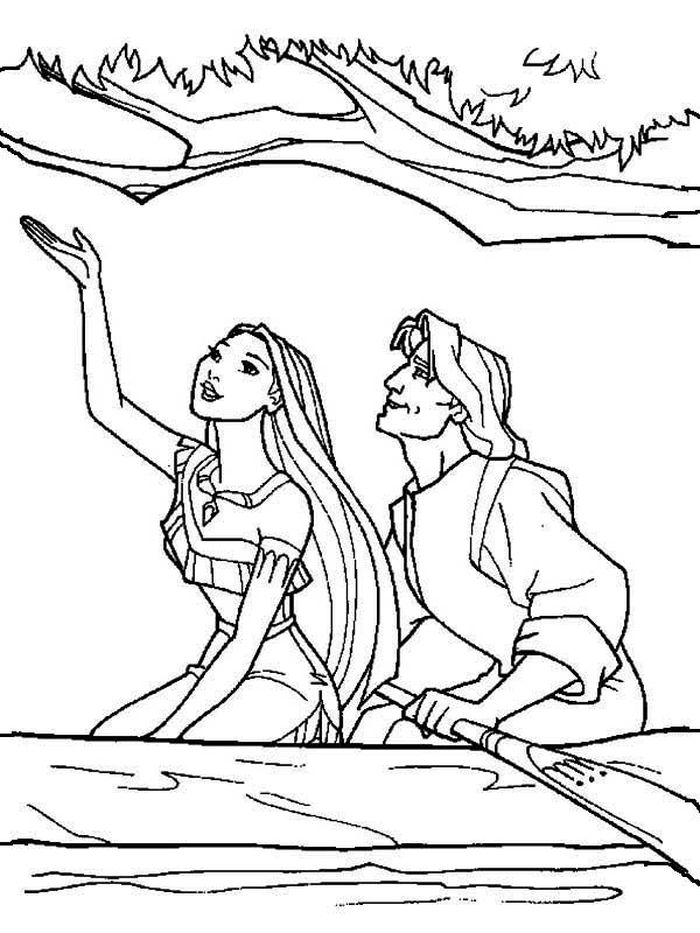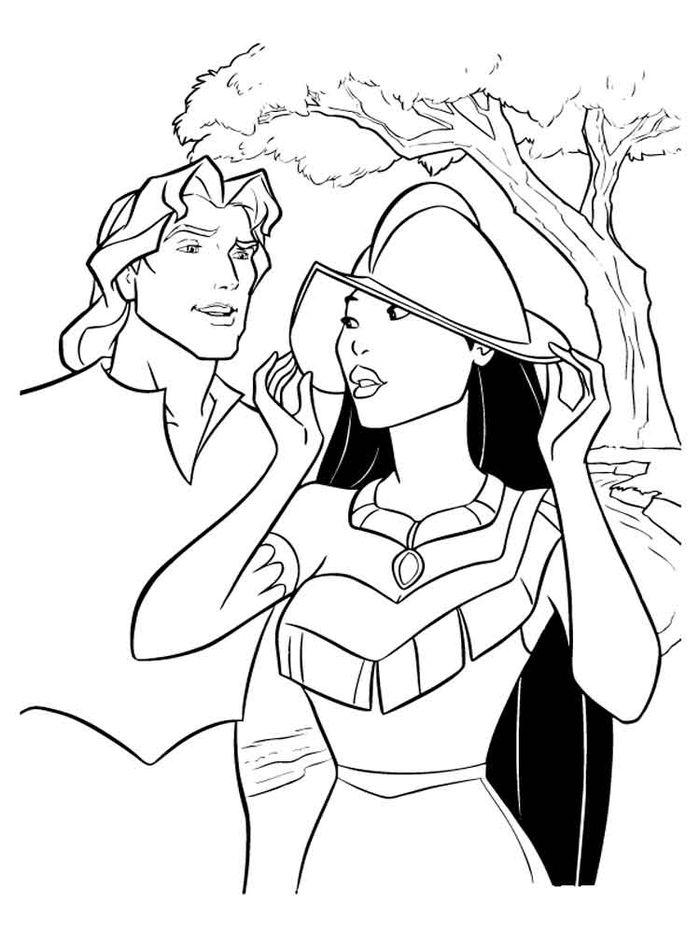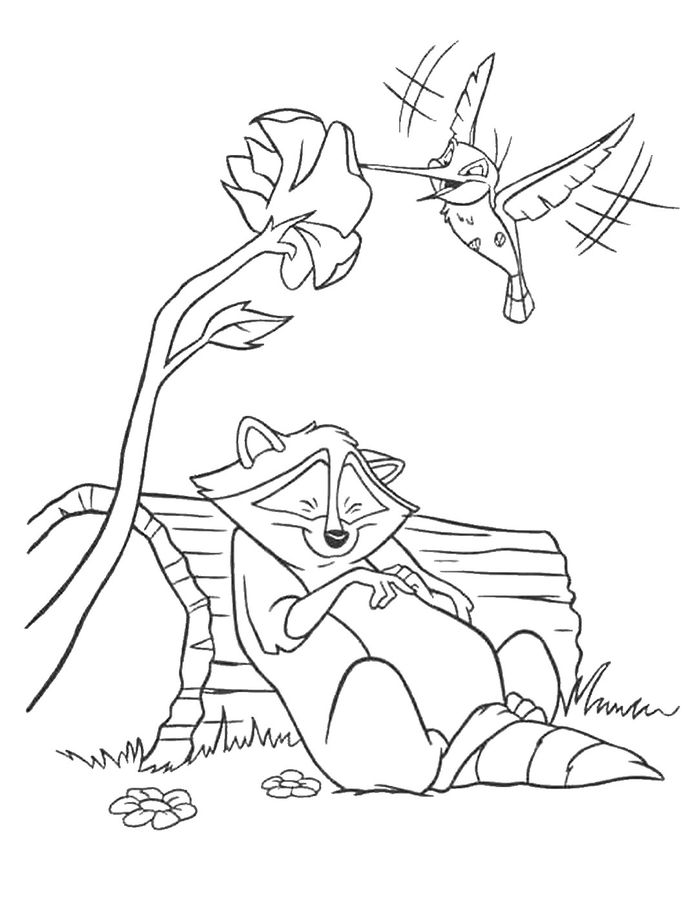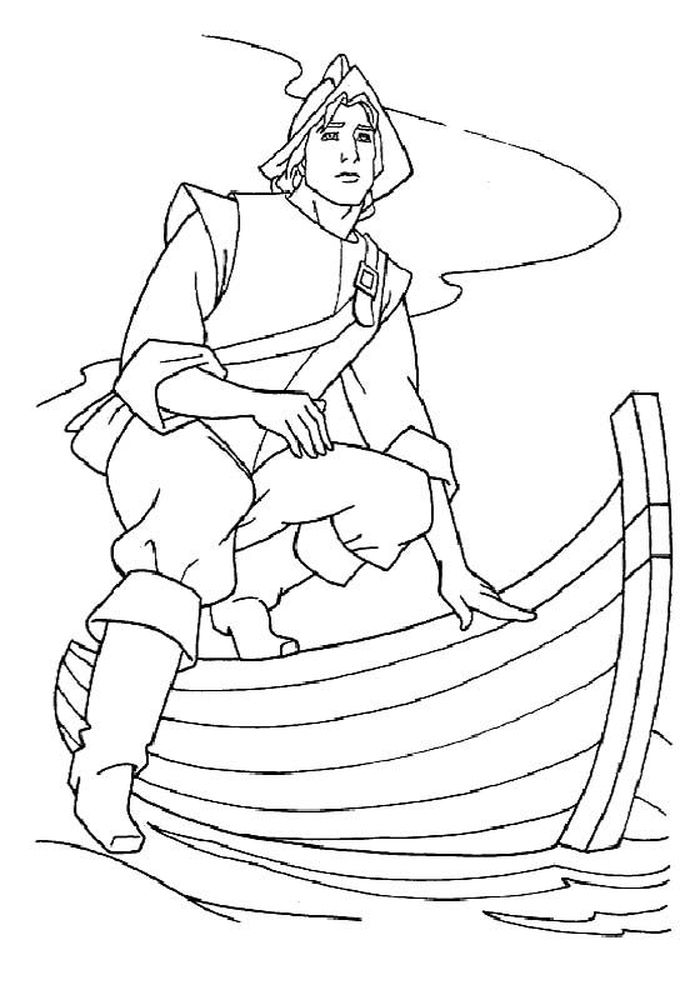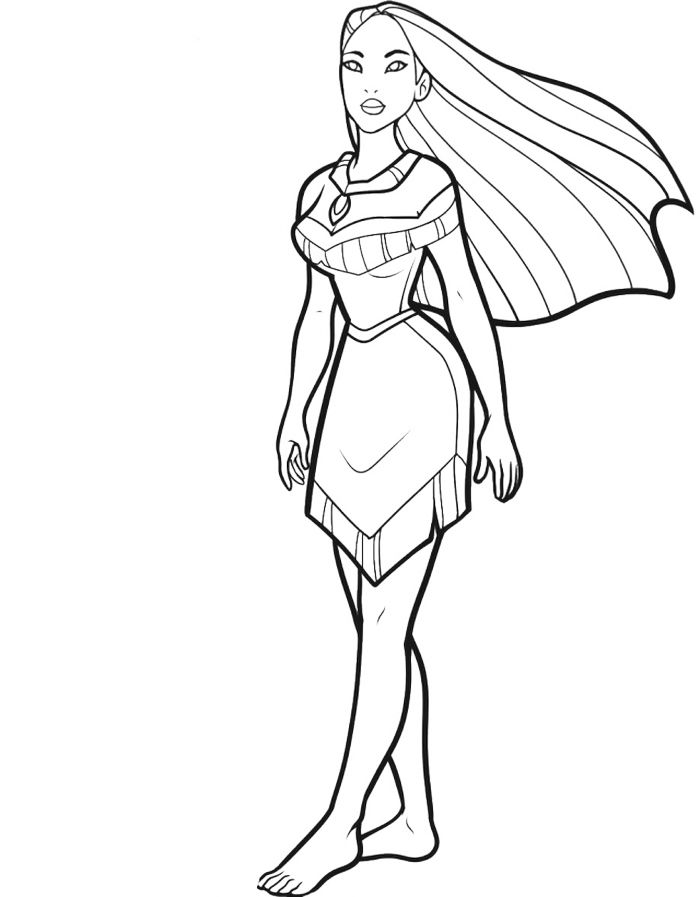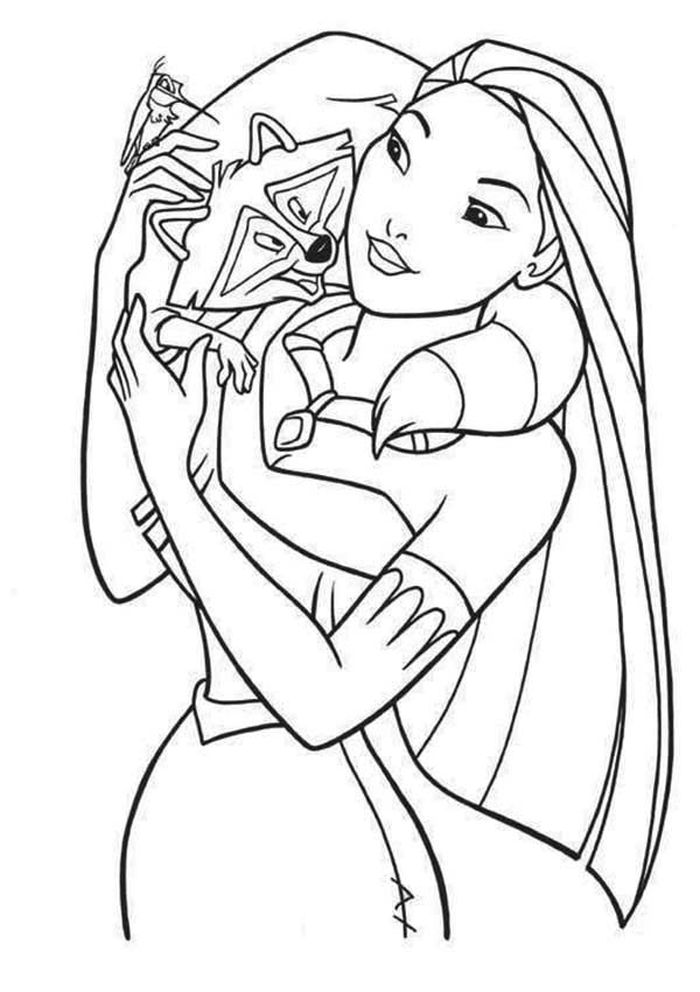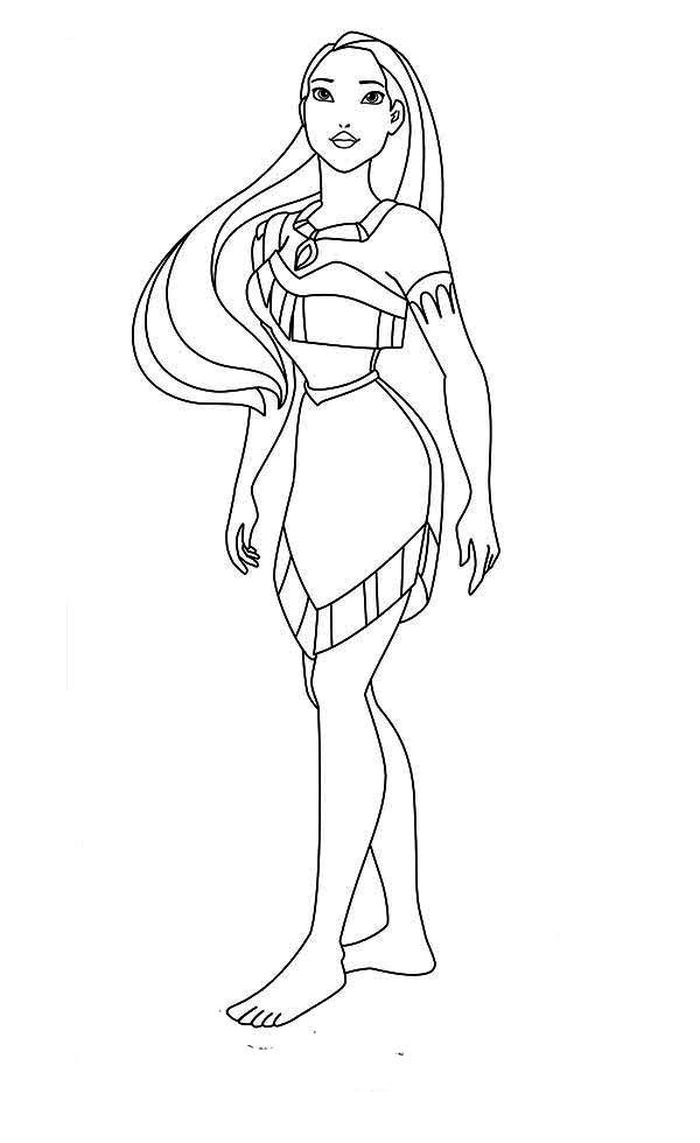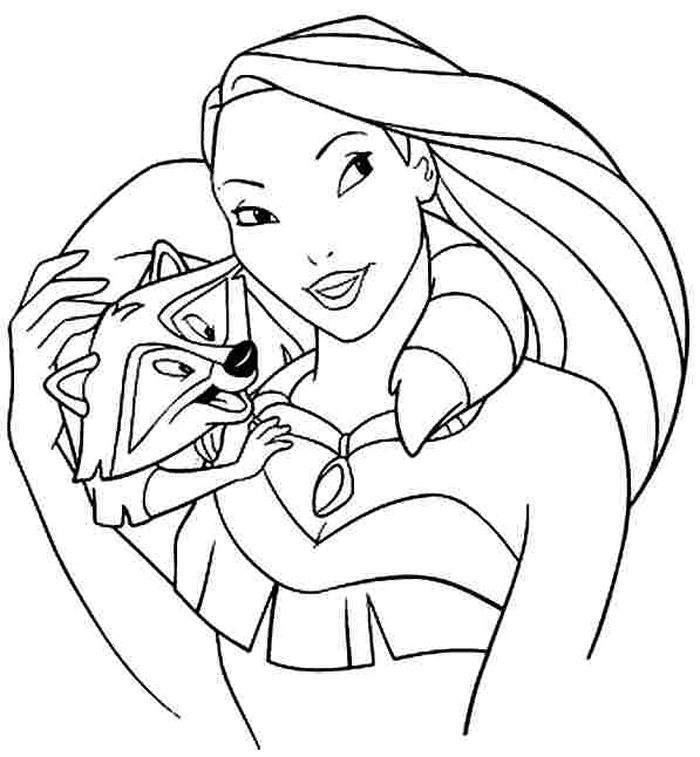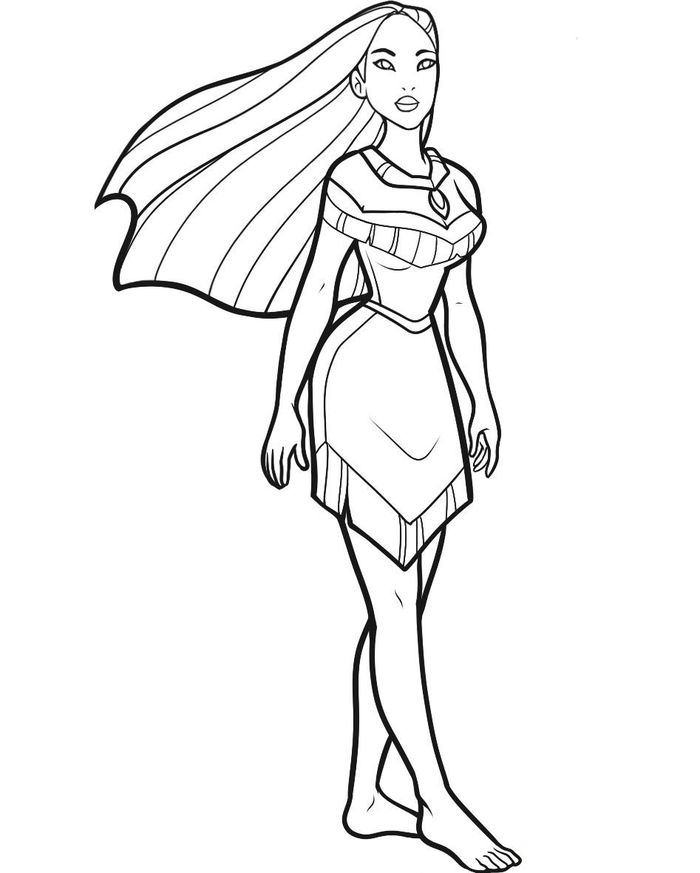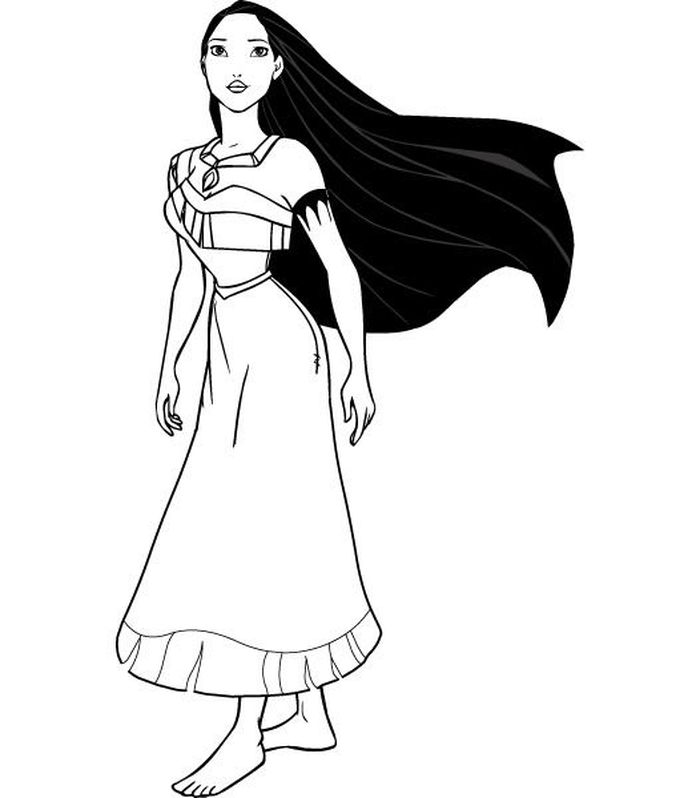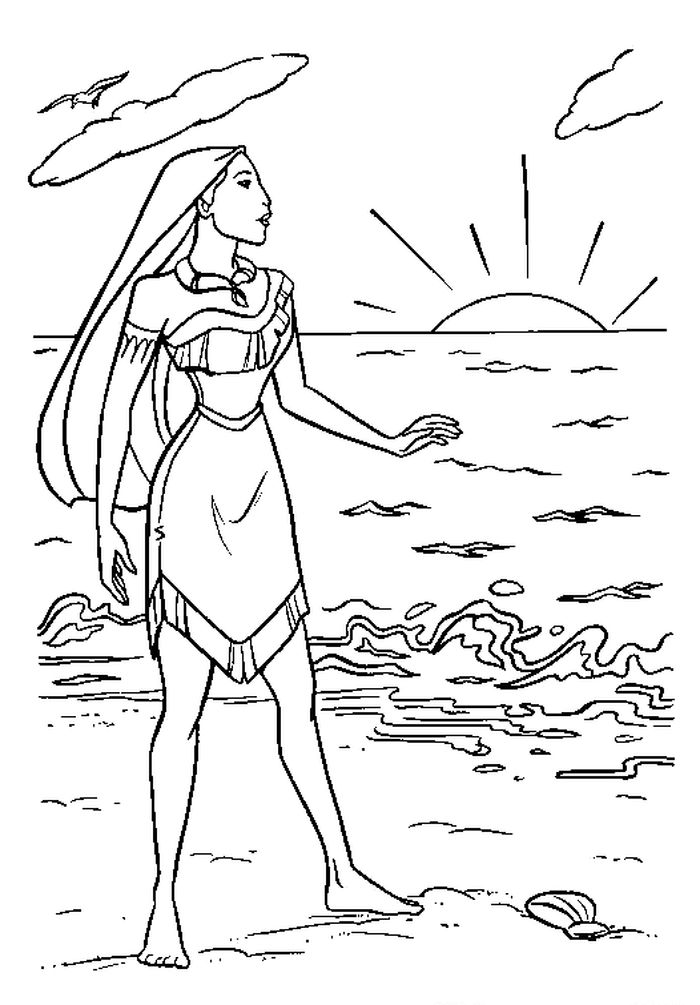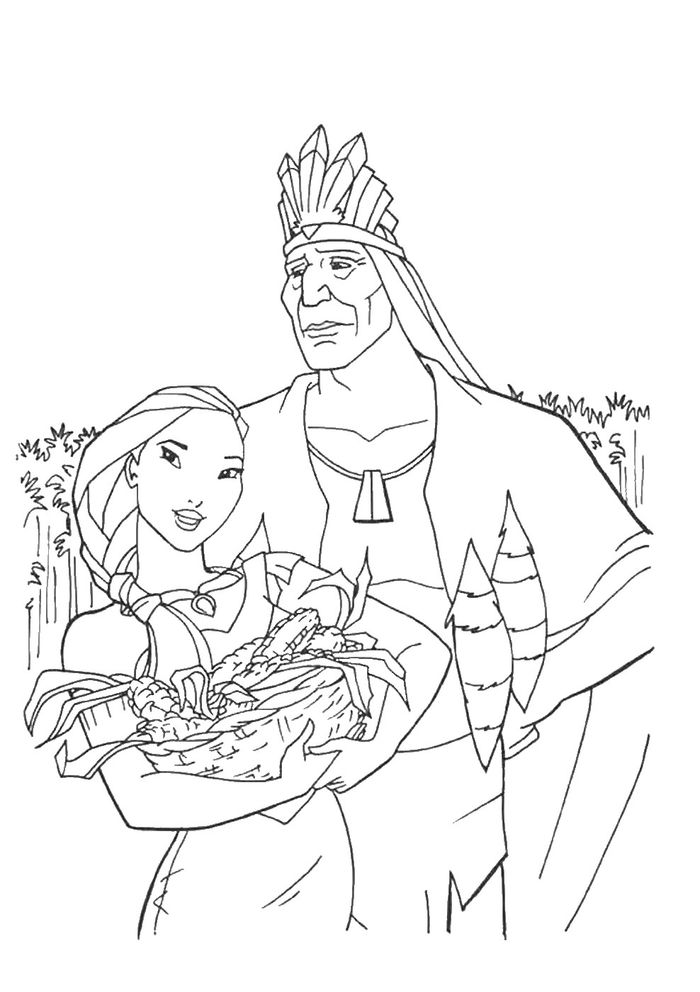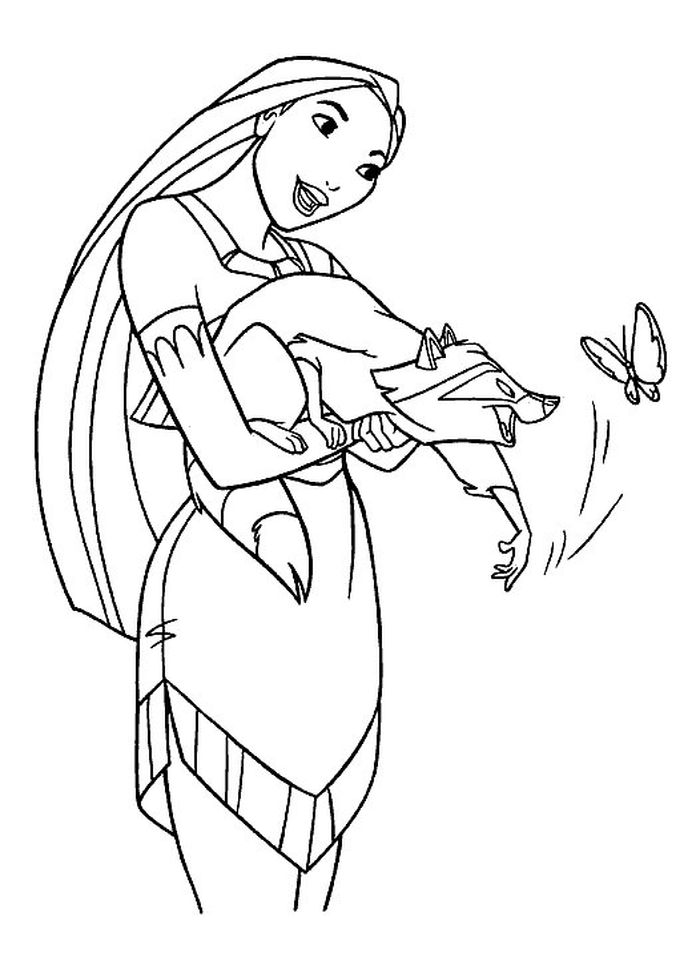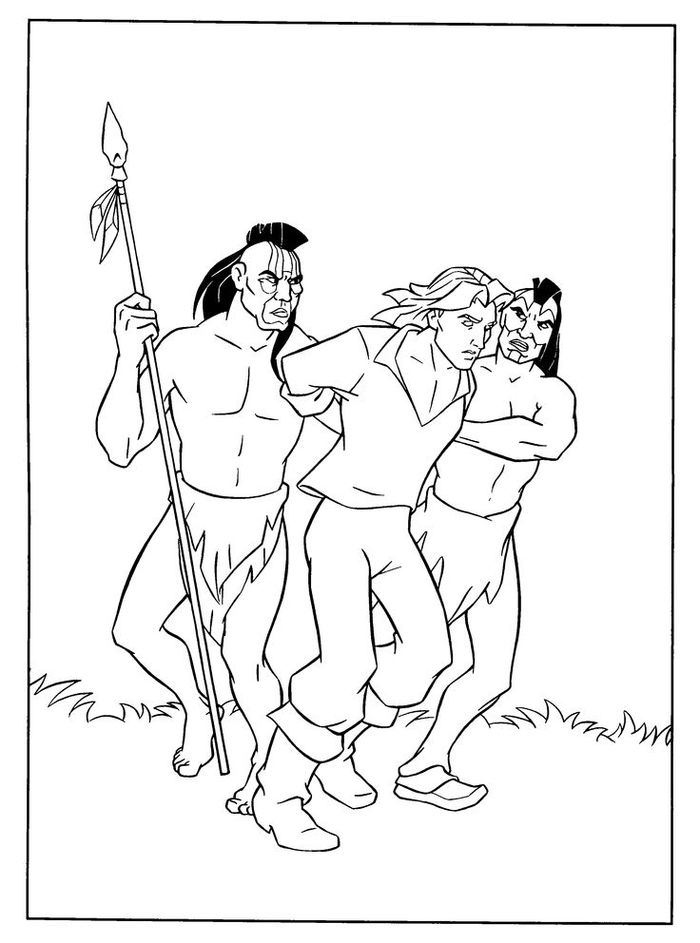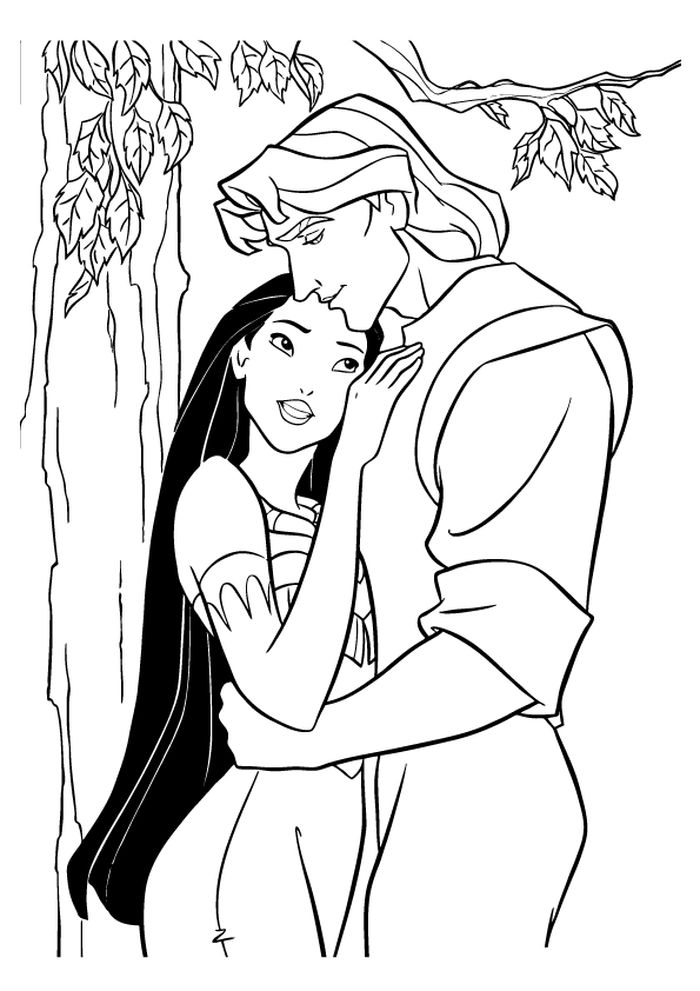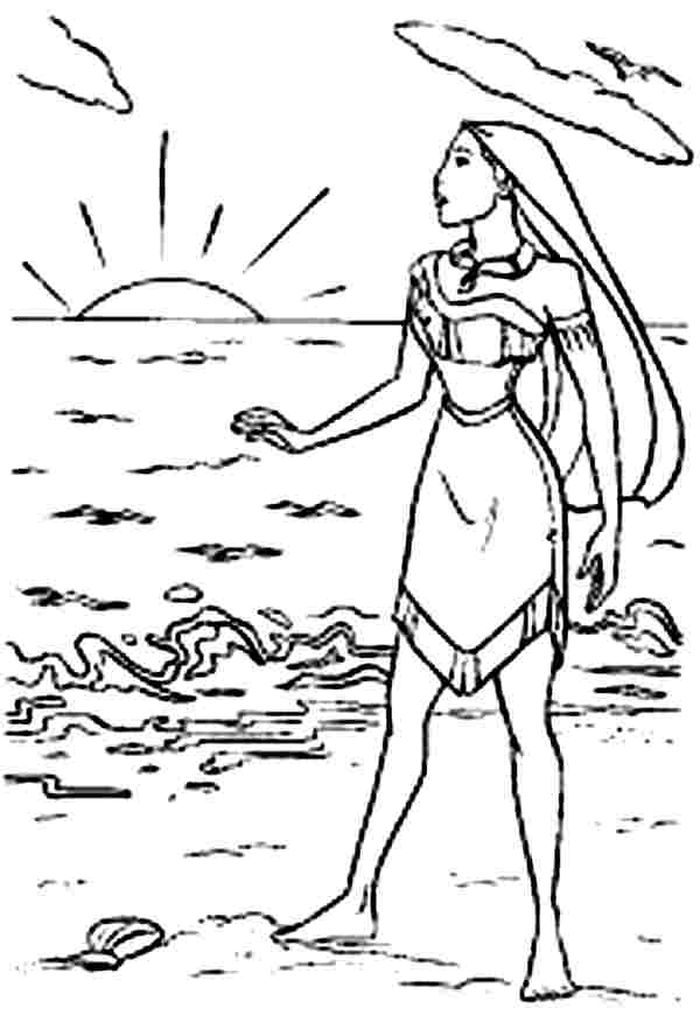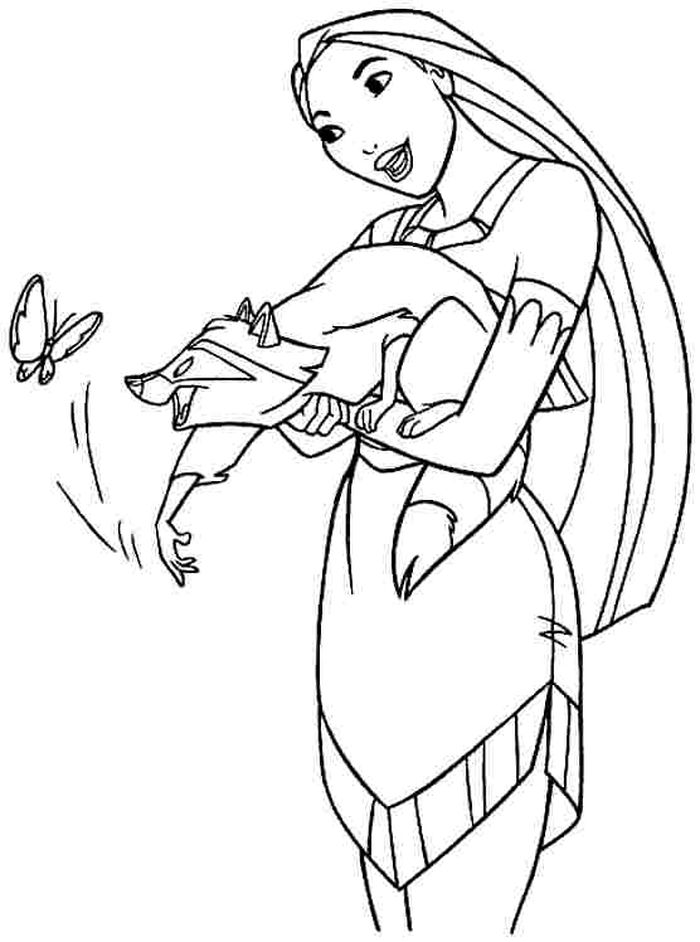 But that's without counting the presence of the Powhatan Indian people who observe, worried, the spread of white men towards their forest.
To think that the peace between these two peoples is linked to a carefree young girl seeking adventure at the bend in the river… Pocahontas.
At the Walt Disney Company, we love small challenges. And Pocahontas has been one of them, as much for his screenwriting readjustment as for his artistic research!
Considered to be the most difficult animated film ever produced by the studio, it is also the very first feature film devoted to a historical character.
Five years of production have taken their toll on this masterpiece, which was developed in parallel with The Lion King. Moreover, the animators staked a lot on the success of the young Amerindian, quickly losing interest in the second project, which, for them, had no real future.
And yet! The future proved the opposite effect: The Lion King will bring in twice as much profit as Pocahontas, which will have marked by its mitigated criticism.
Too stereotypical? A dripping music background? Also, the politically correct version of the American myth? A bit of all this at once, and yet one cannot overlook the profound work of graphic, script, and musical research carried out on it.
And then let's say it: Pocahontas is considered one of the most beautiful and realistic animated characters in the Disney repertoire.
Download Pocahontas Coloring Pages PDF