Among the most dangerous meteorological phenomena existing, the tornado is one of them. Get the tornado coloring pictures below. Please color them with your favorite colors. Happy coloring.
The tornado can reach even 500 km/h, lifting trees, cars, houses, and trains. The most violent are formed on the vast plains of the United States with incredible frequency.
Tornado Coloring Pages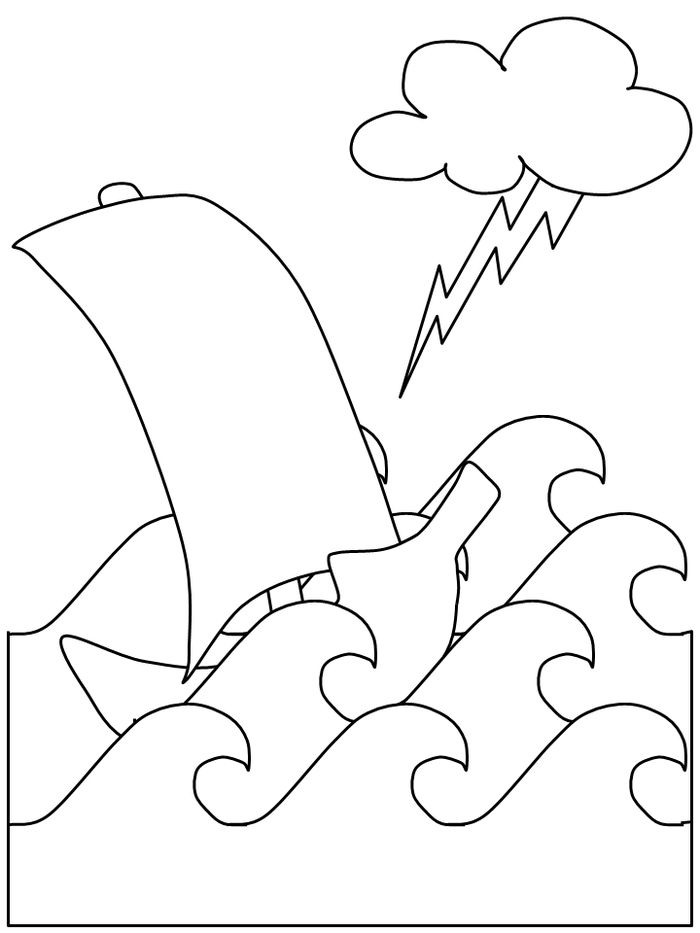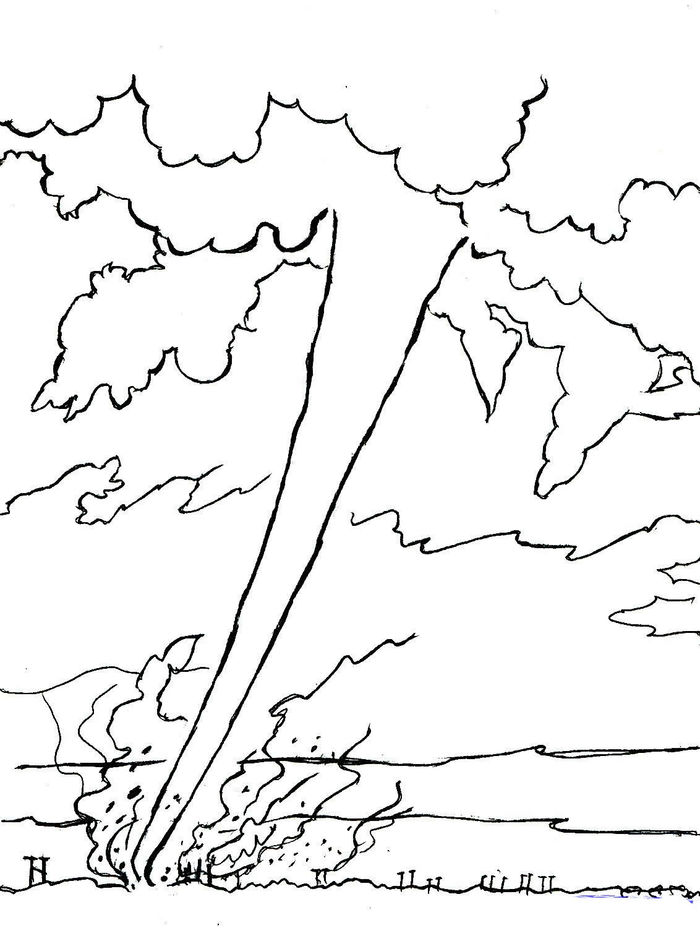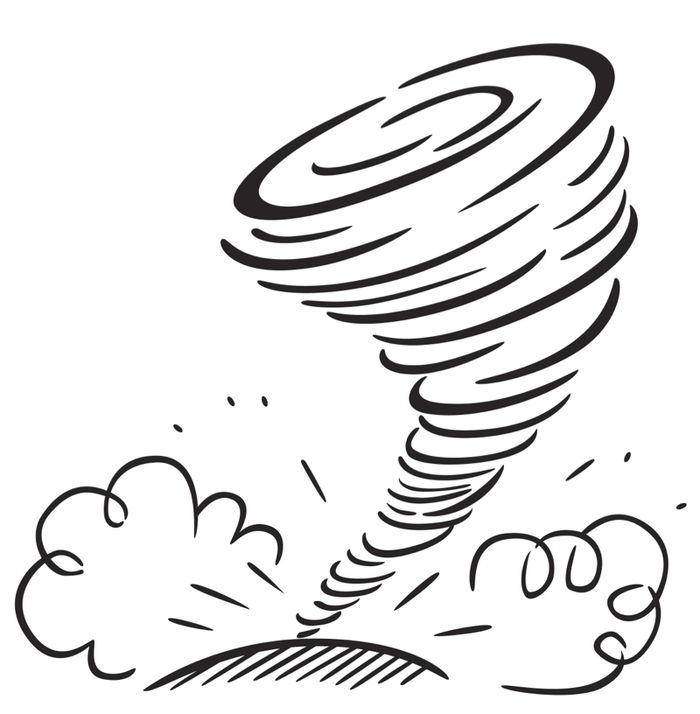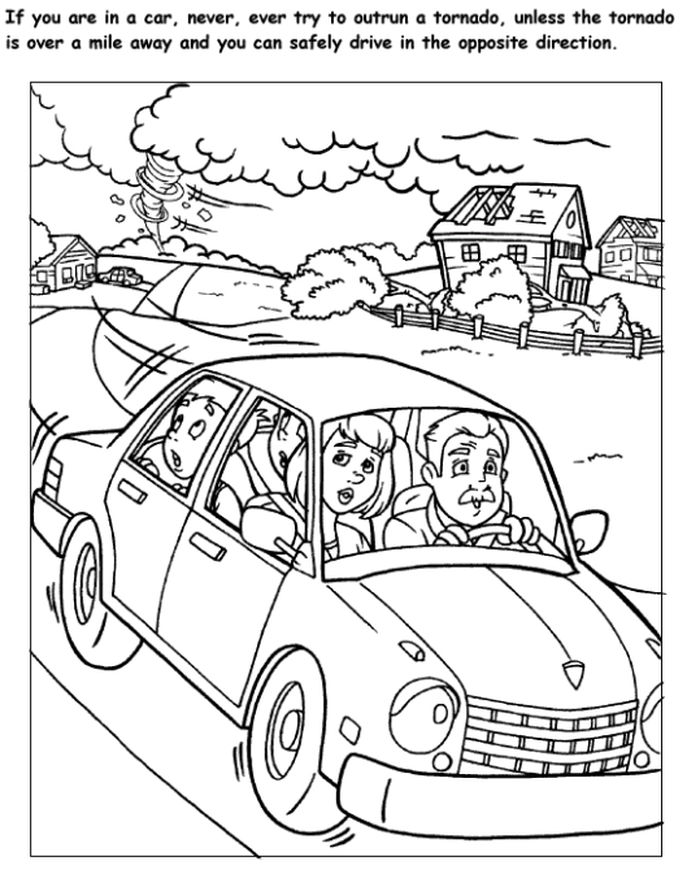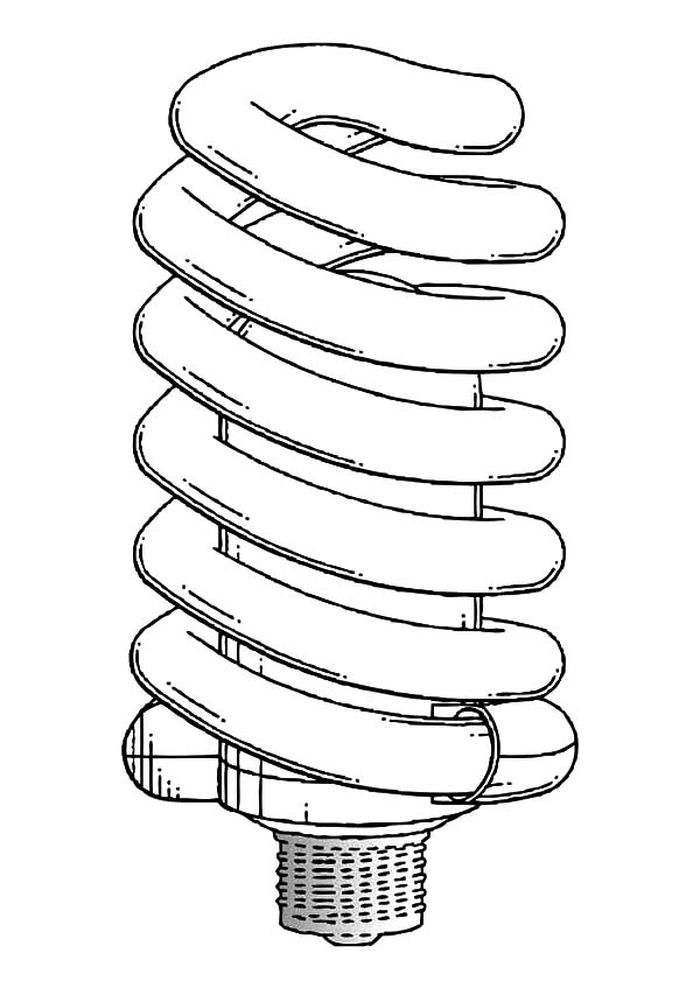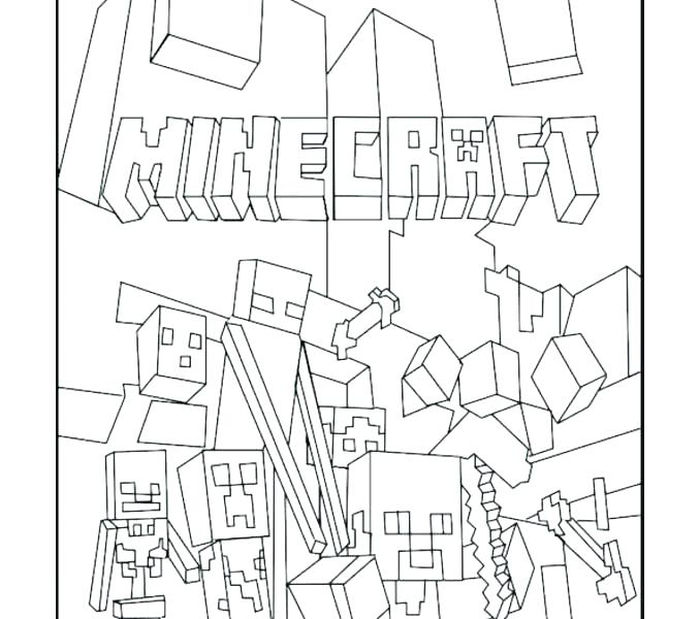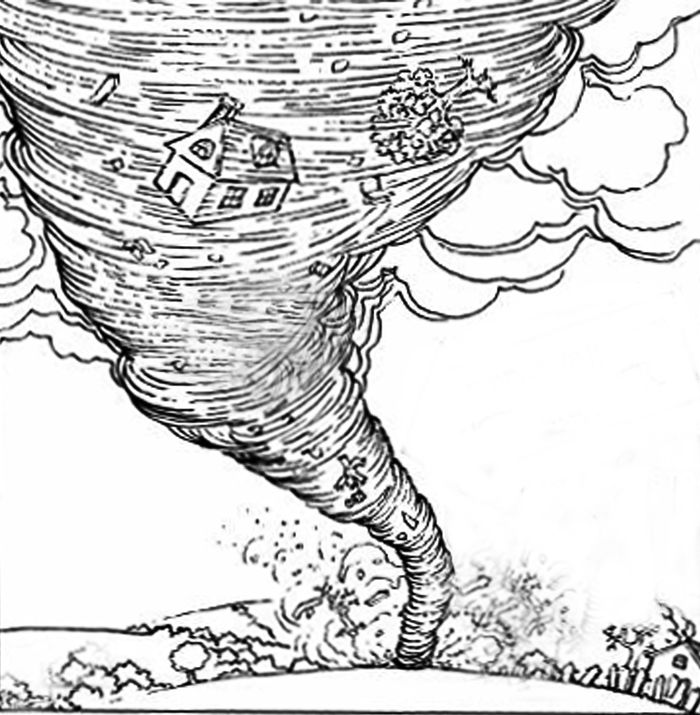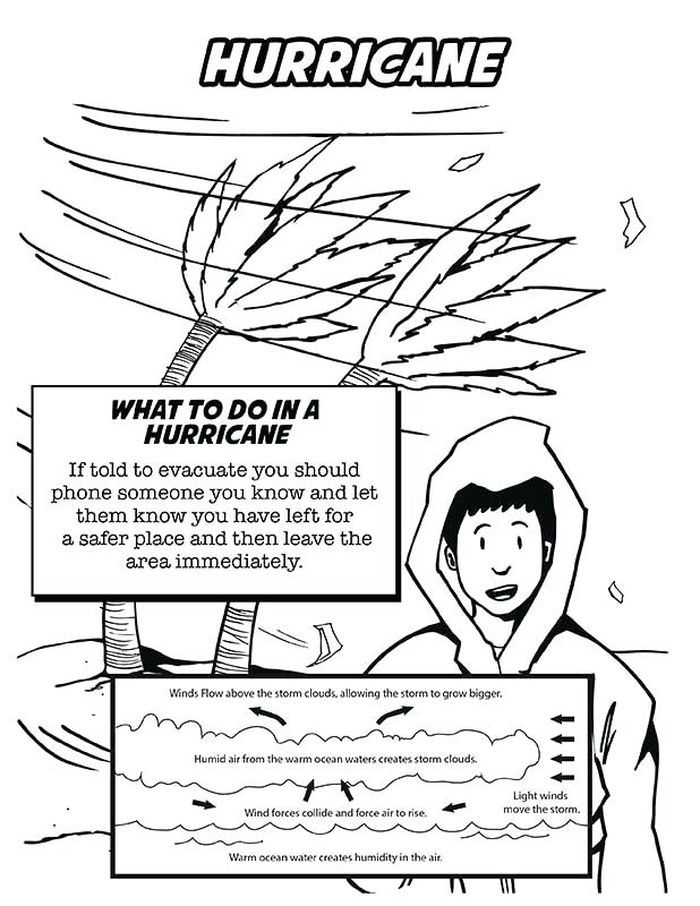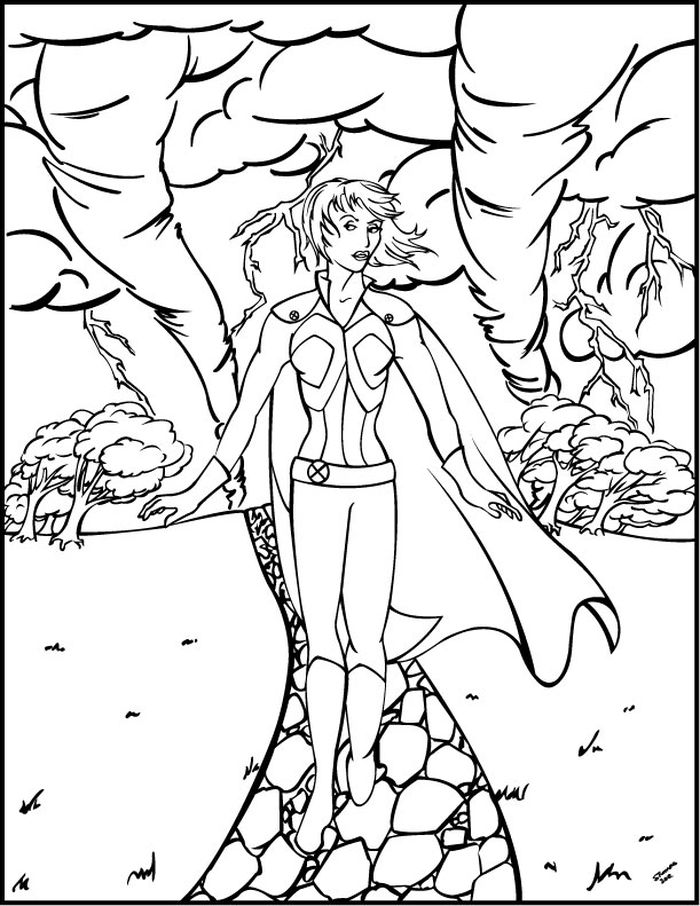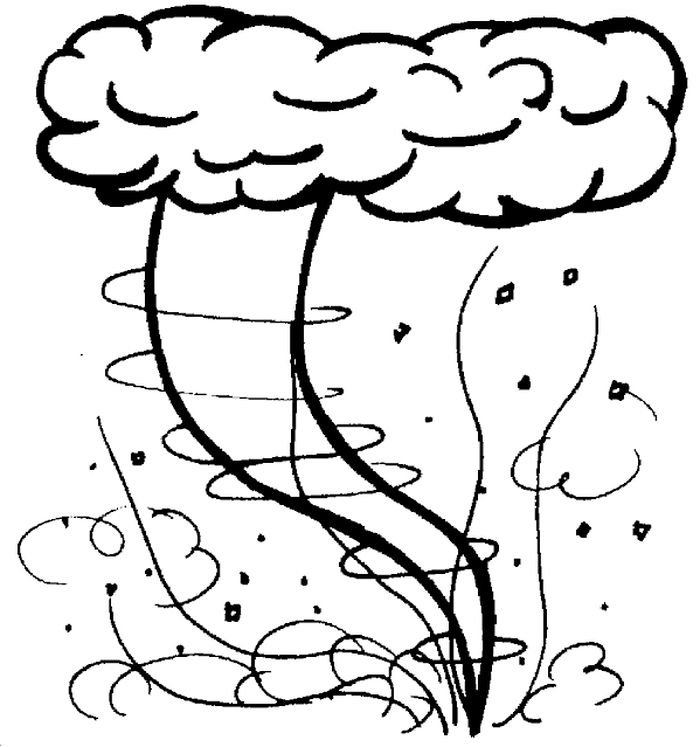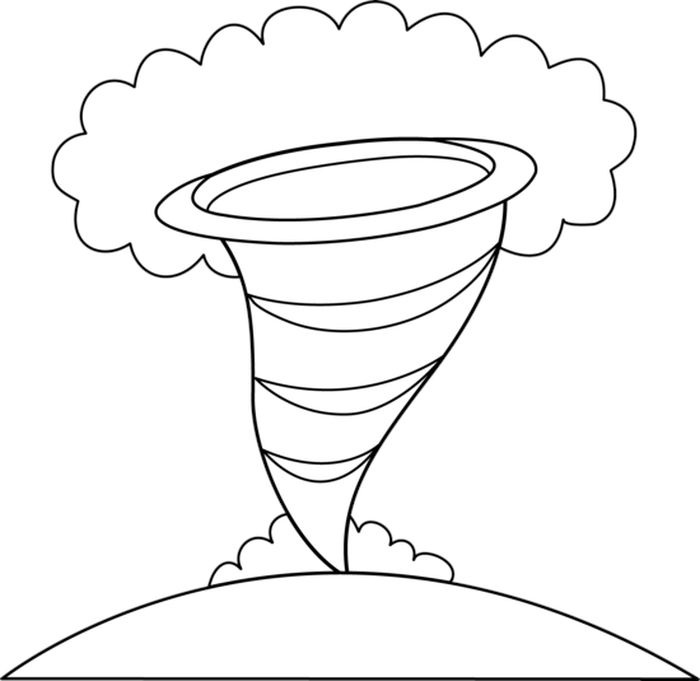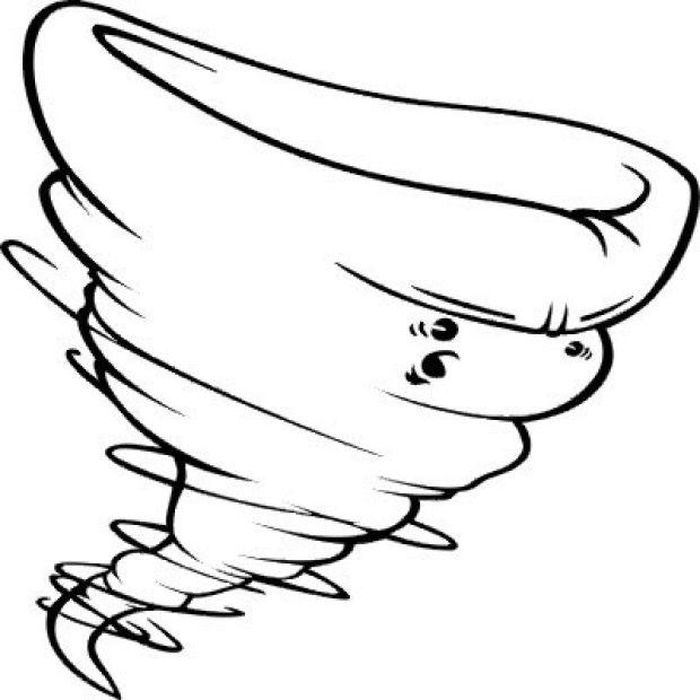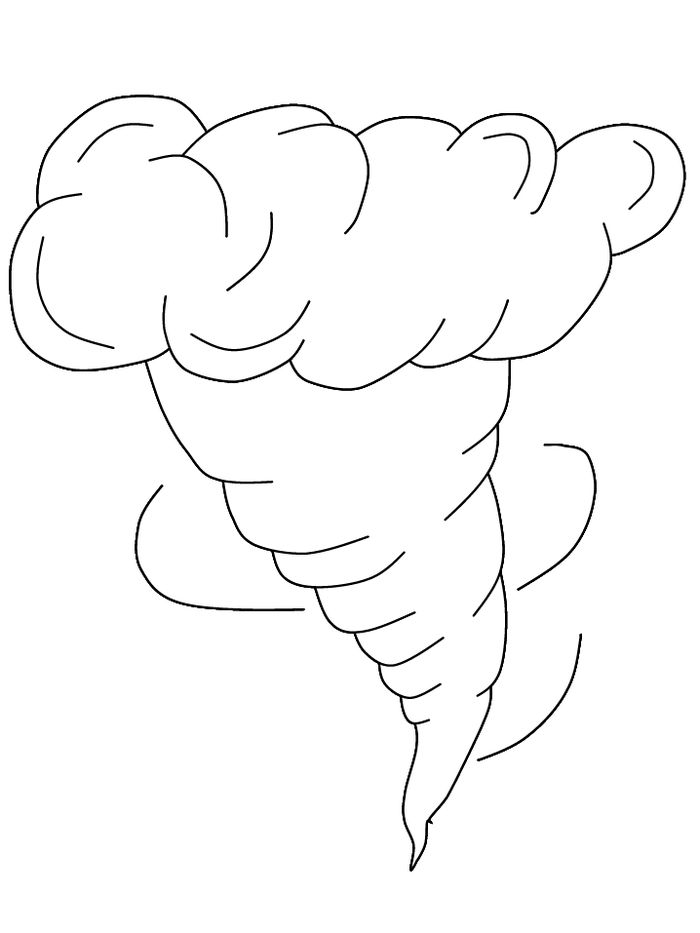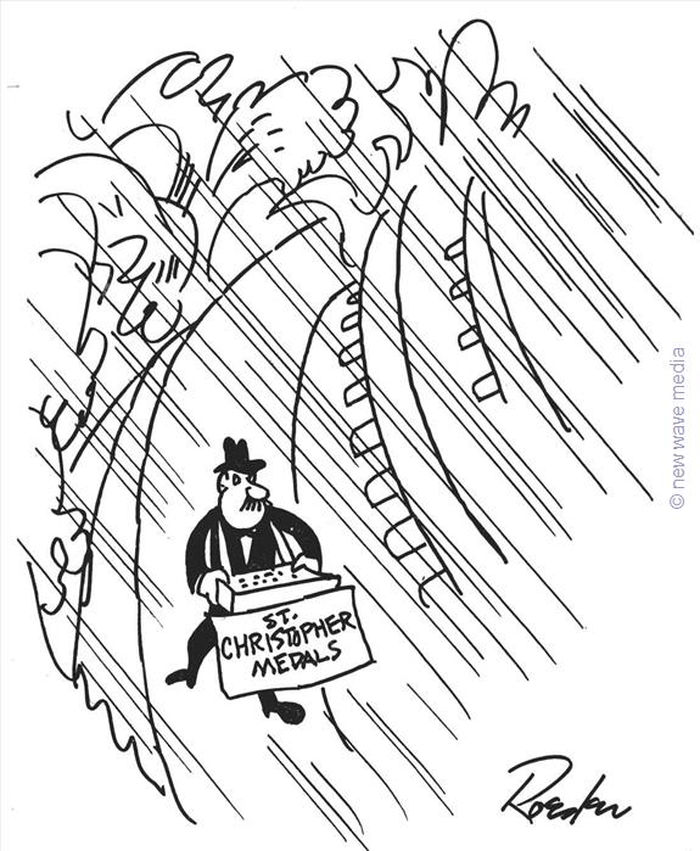 A tornado has a good chance of forming when the storm reaches the "supercell" stage, i.e., a thunderstorm that presents a mesocyclone (rotating motion of the cloud, which is nothing else but the rotation that undergoes the updraft's ascending current).
High levels of wind shear caused this rotary motion, i.e., the variation of wind speed and direction over a short vertical distance (i.e., winds of different direction and intensity to varying heights of the troposphere).
This rotating movement that takes on the air implies a rotation of the updraft current, i.e., the current that draws the warm and humid air from the ground within the storm.
Also essential for the formation of a tornado is the Jet Stream, i.e., the winds blowing at high altitudes (over 7 km high at a speed of over 300 km/h) which, if they interact with the storm, can further stimulate its convective motions by intensifying its rotation.
In the center of these rotating motions (imagine a "column" around which the air rotates upwards), an intense depression is created (a very marked horizontal baric gradient between center and periphery, within a few meters).
If the pressure difference exceeds 20-30 hPa (hectopascal), the air will be sucked towards the center of the vortex. The great pressure difference (concentrated in a very narrow space) will cause a violent air circulation, capable of reaching 500 km/h in the case of the most violent tornadoes).
They tend to form mainly in flat areas and especially in temperate zones, where there are higher contrasts between cold and hot air. For example, in the central United States, the central European plains (including the Po Valley) represent the ideal place for their genesis.
Download Tornado Coloring Pages PDF