Sleeping Beauty is the famous fairy tale wich tells about princess Aurora's story. Get her adventures on the following Sleeping Beauty coloring pages below. Happy coloring.
Once upon a time, there was a king and a queen who wished to have an heir and who finally had a little girl, to whom they gave the name of Aurora.
Sleeping Beauty Coloring Pages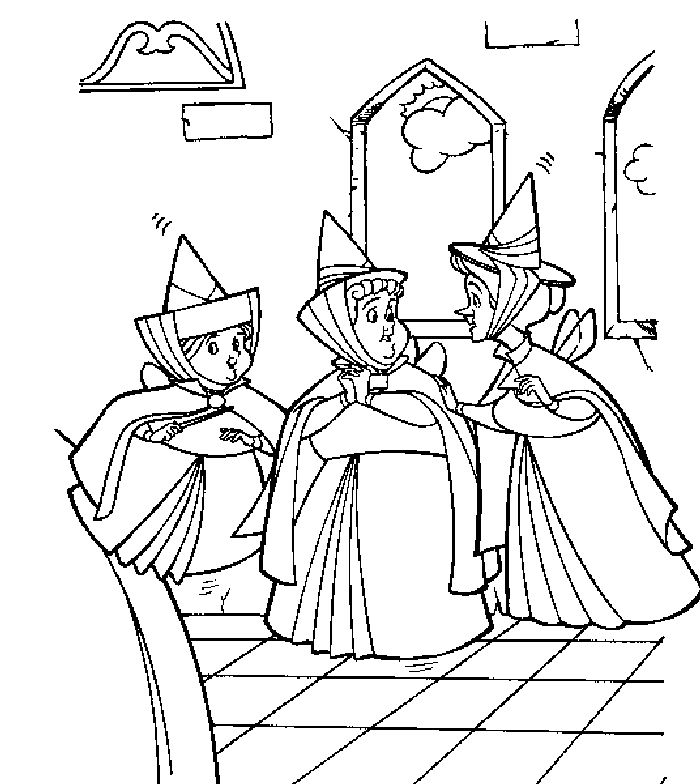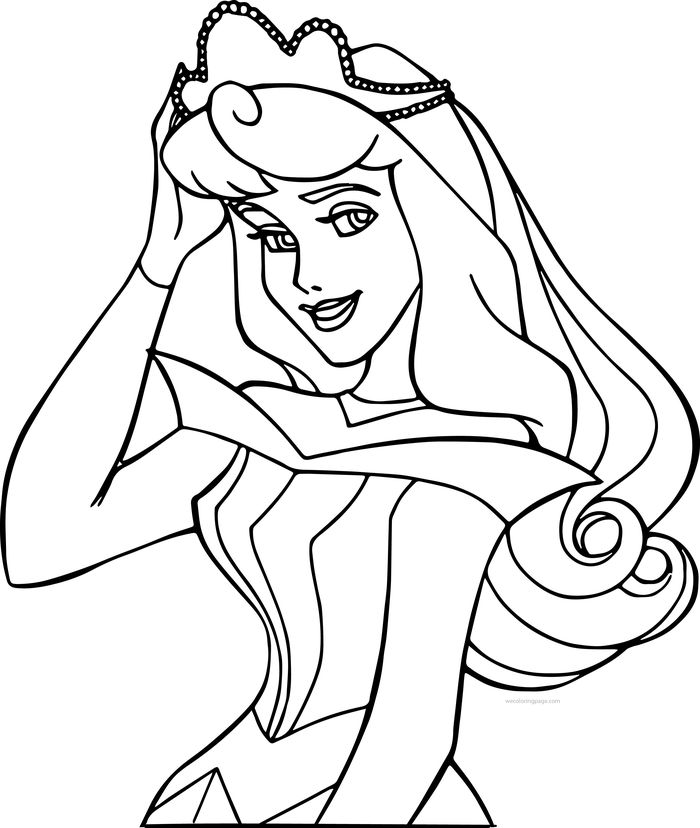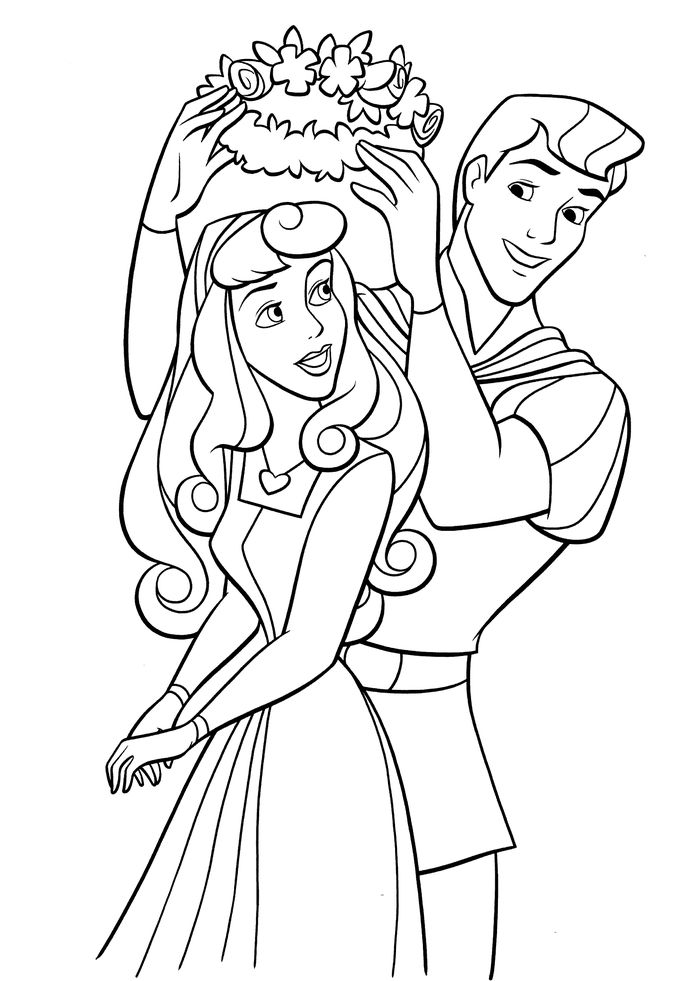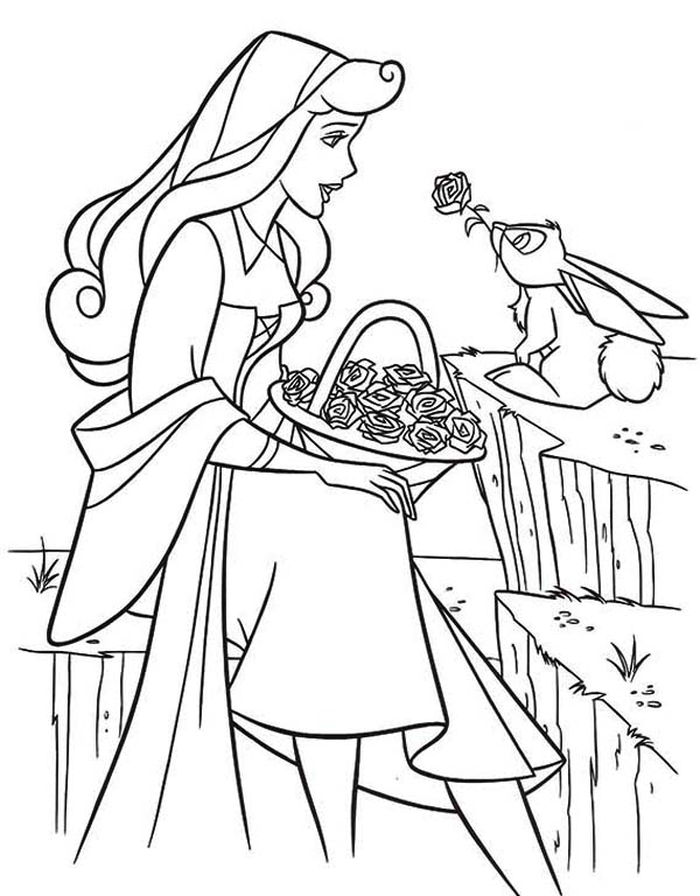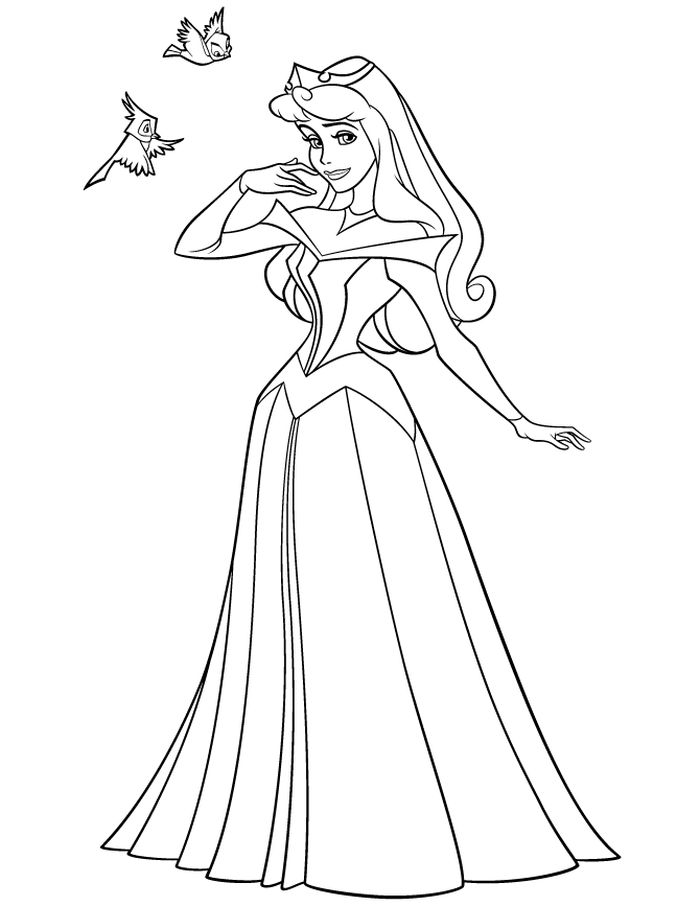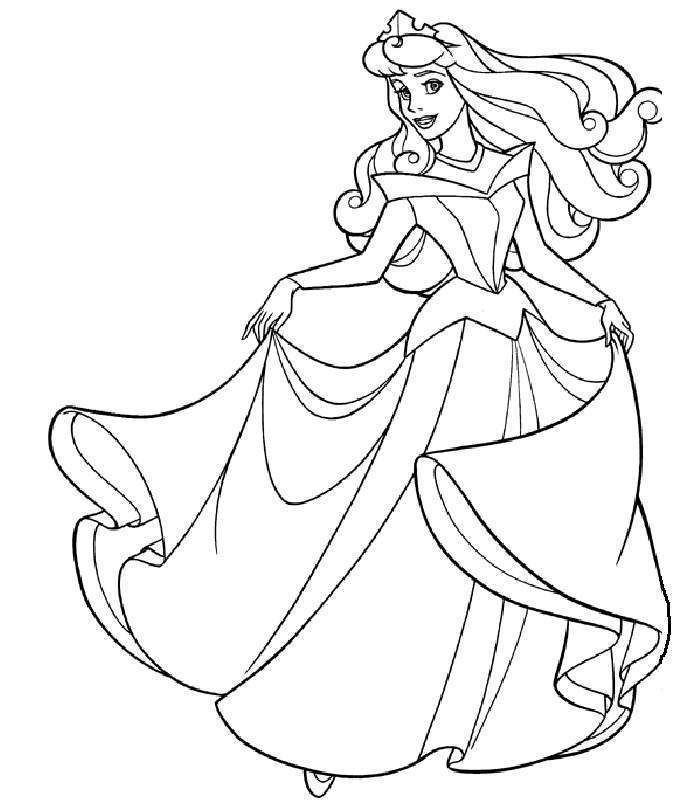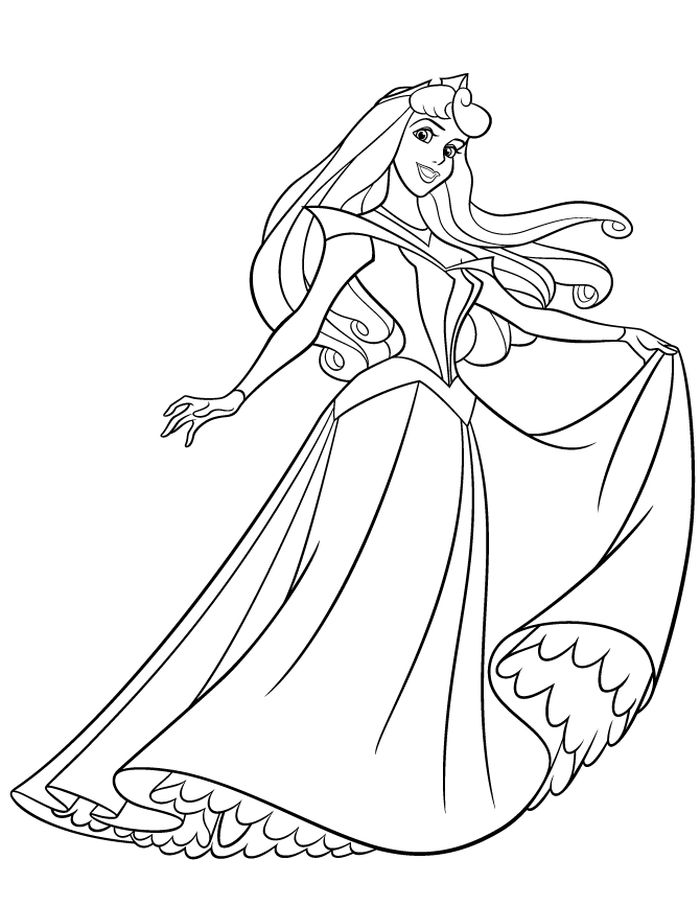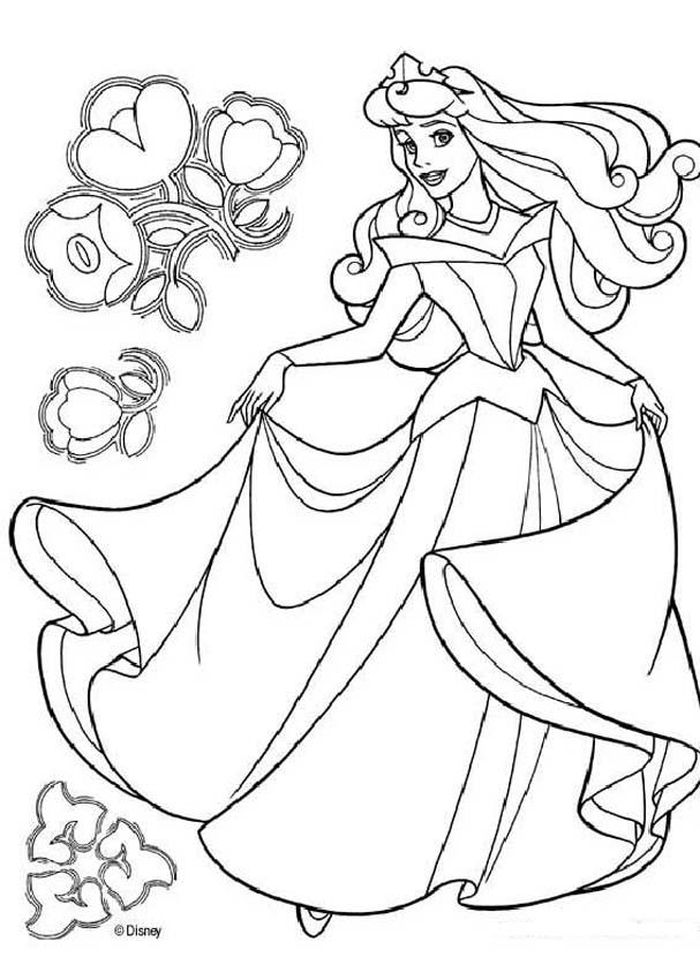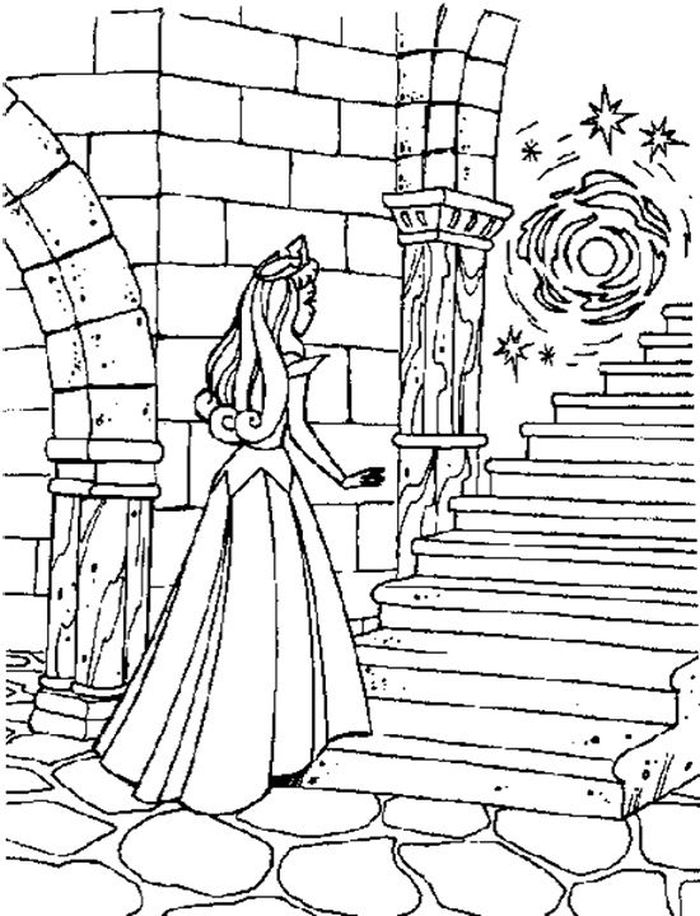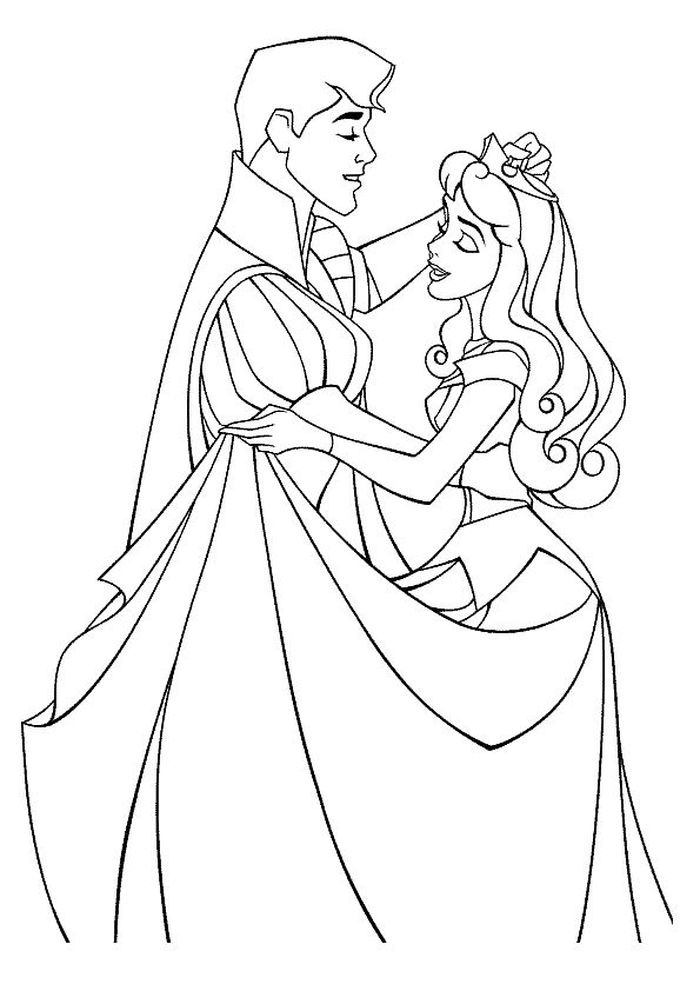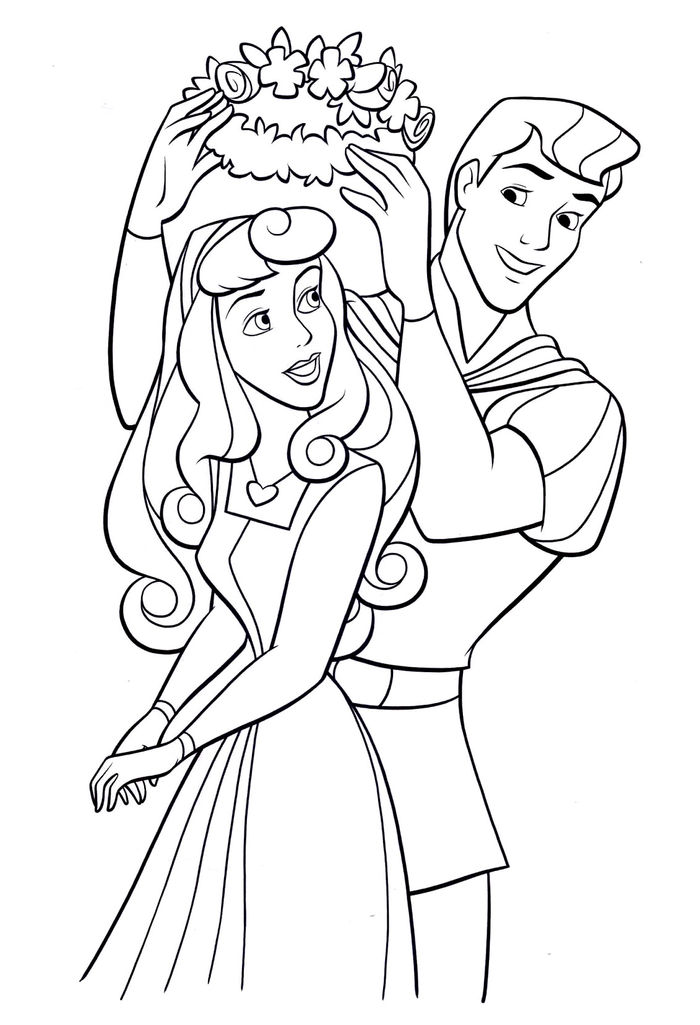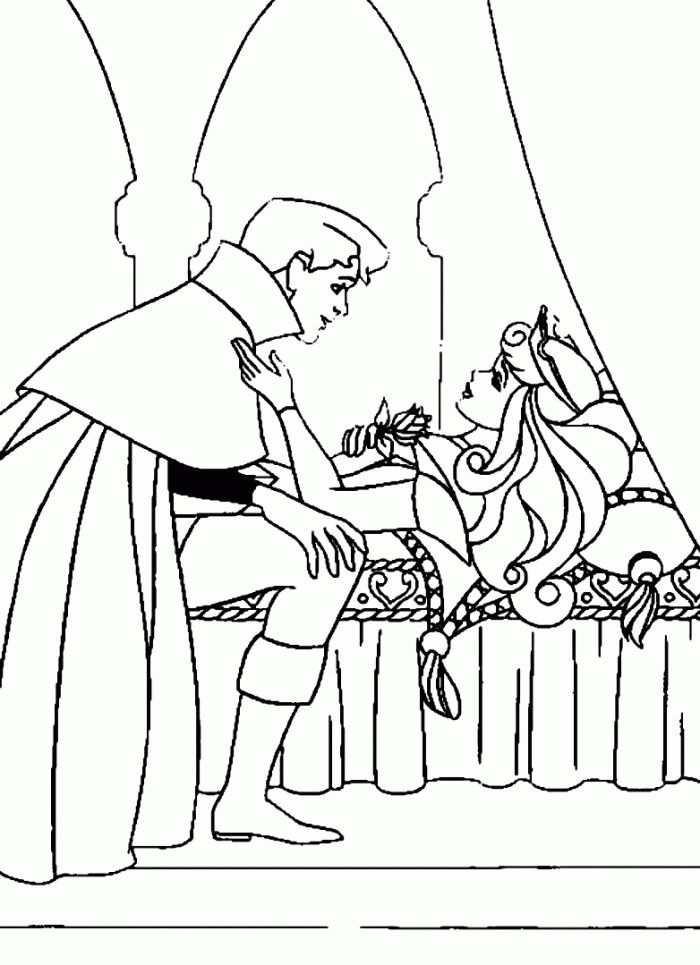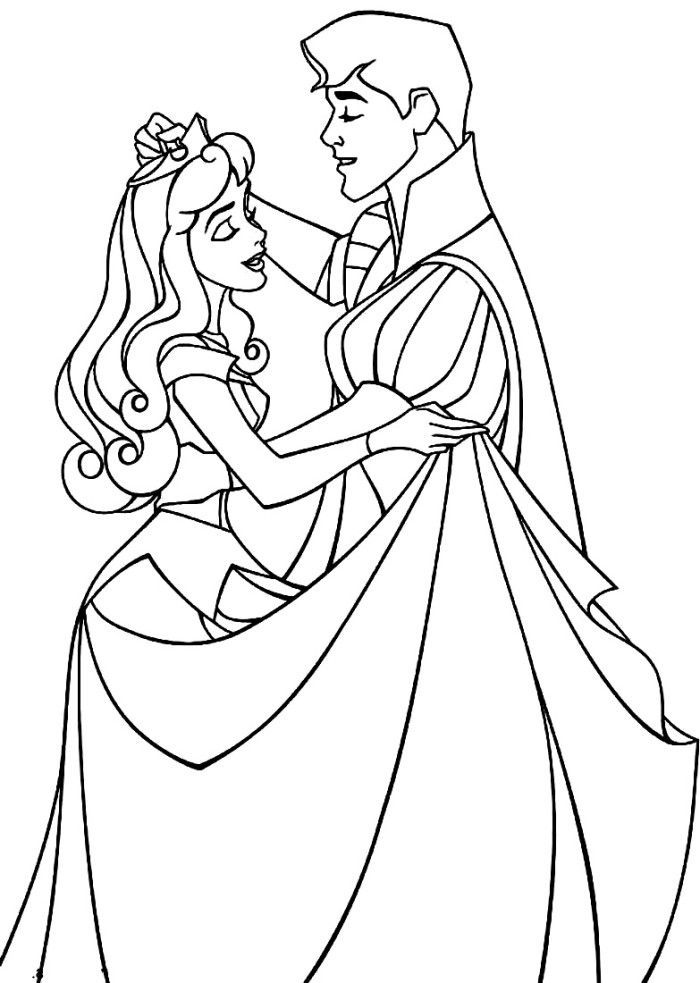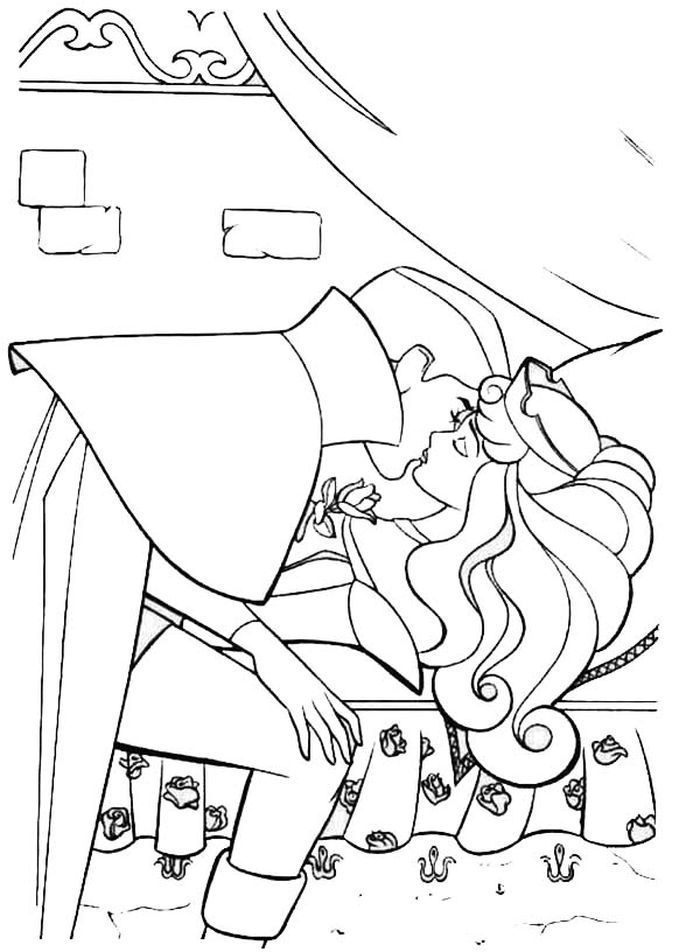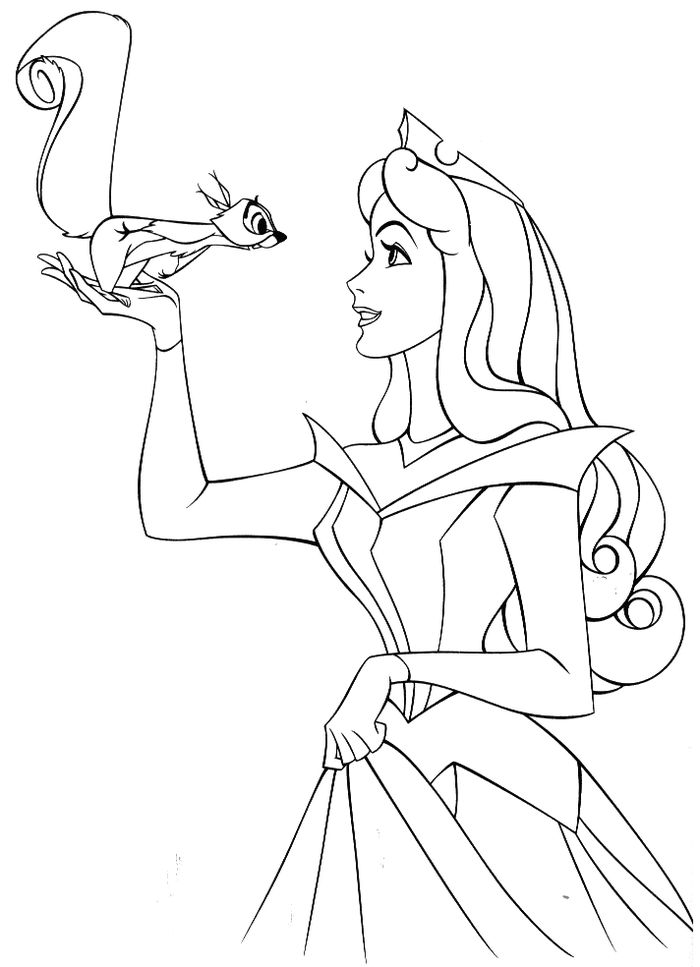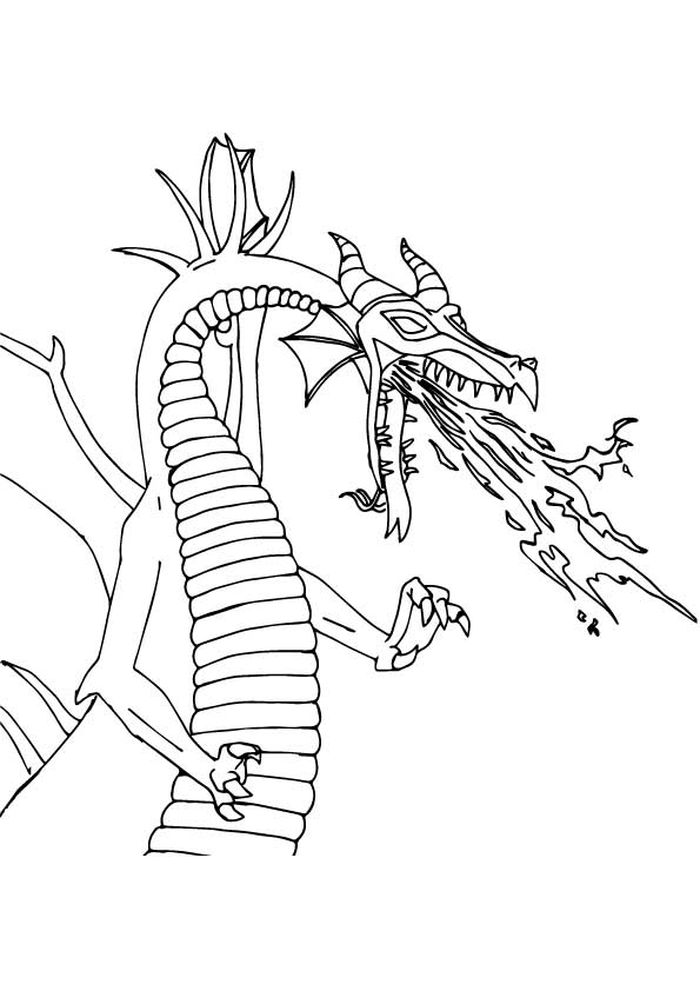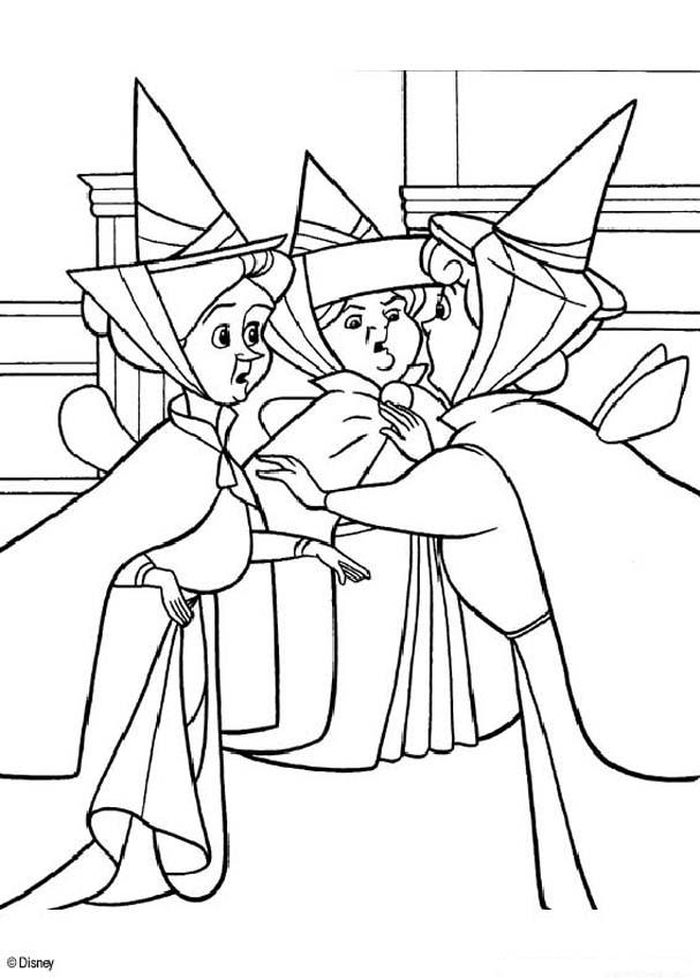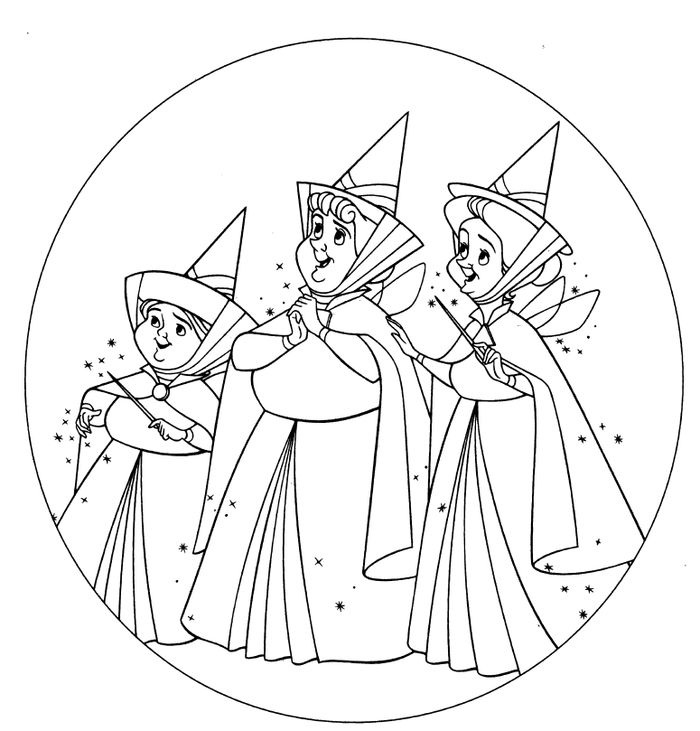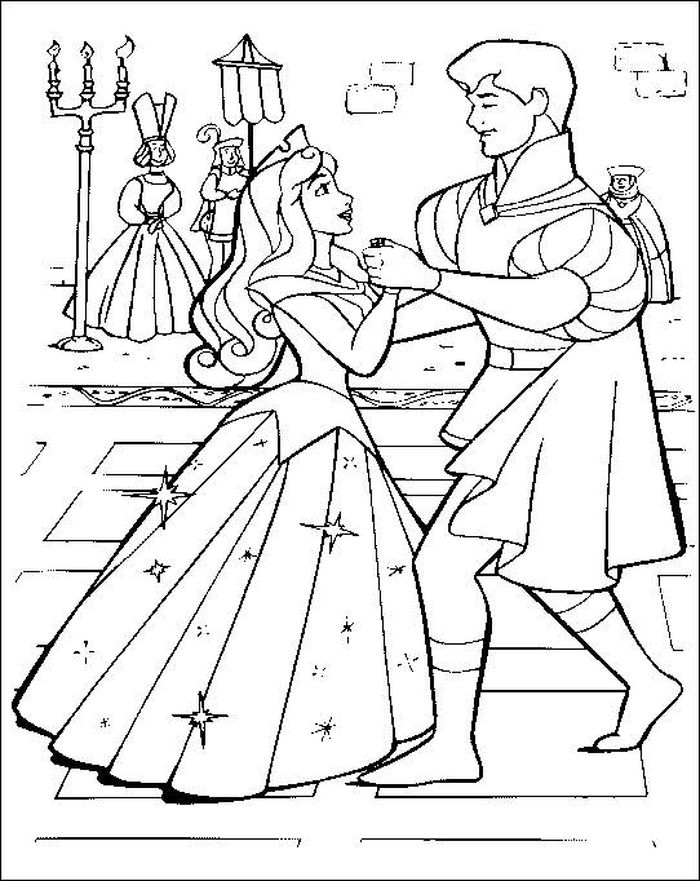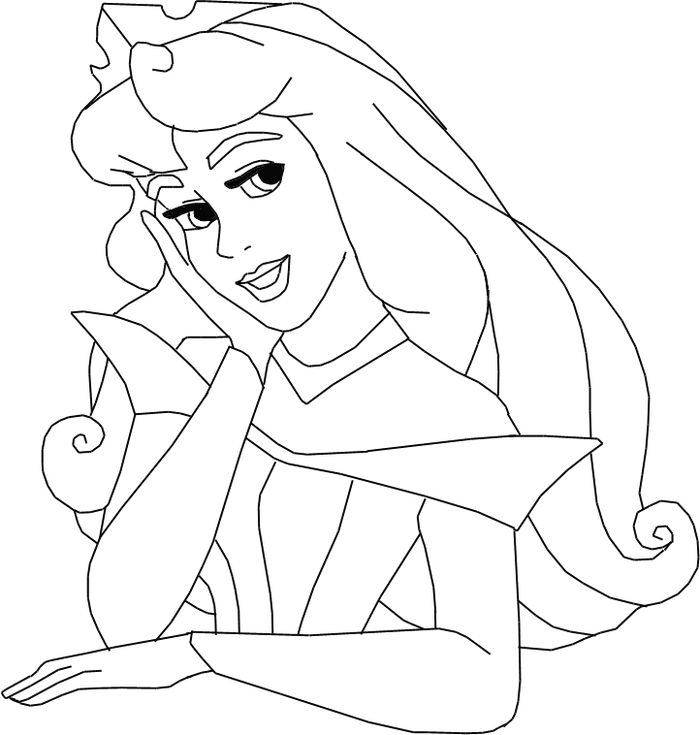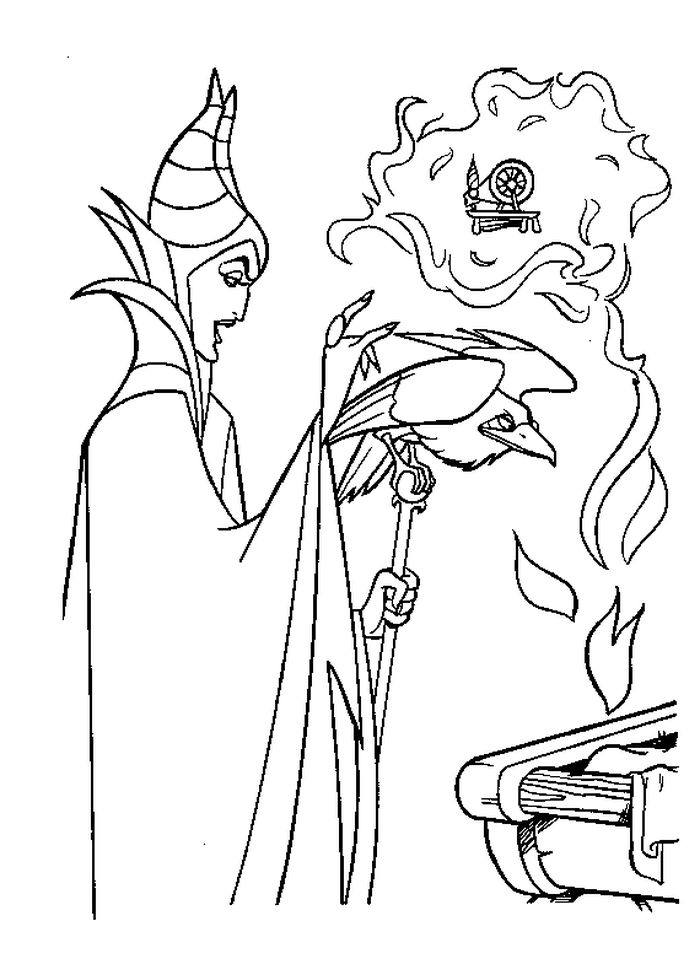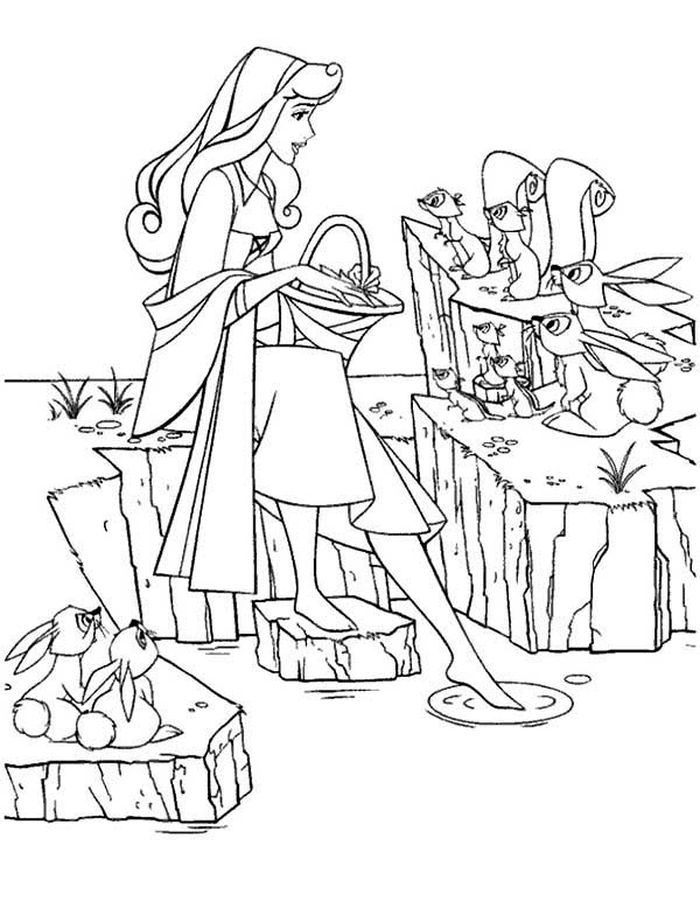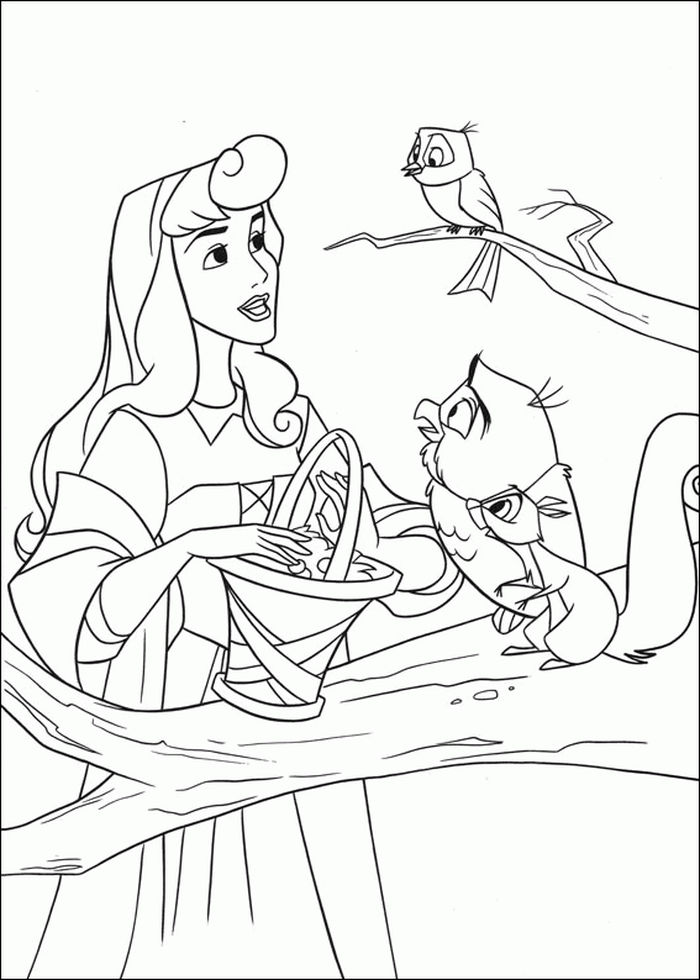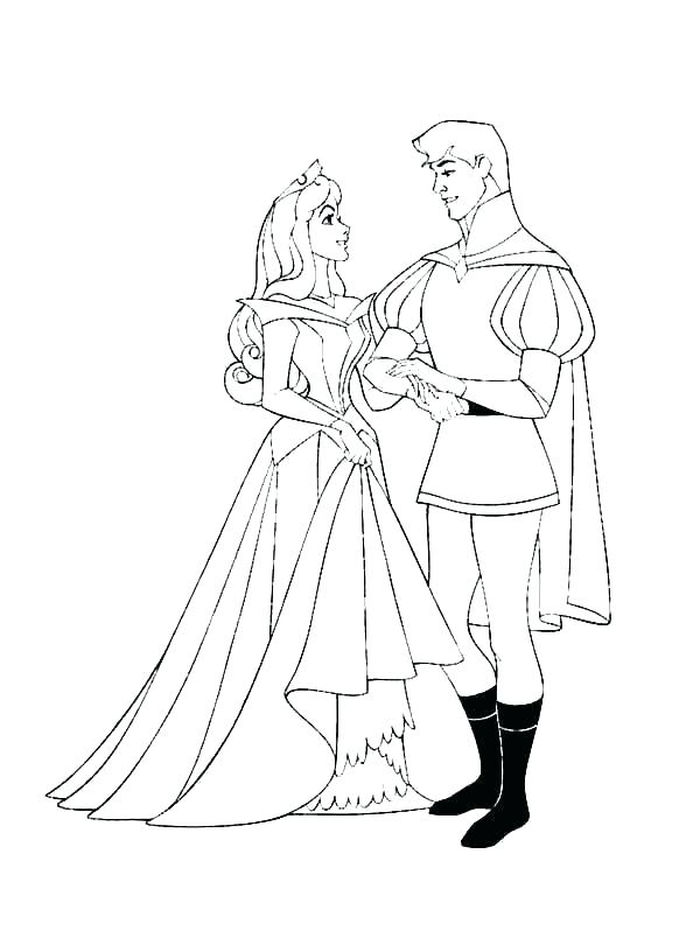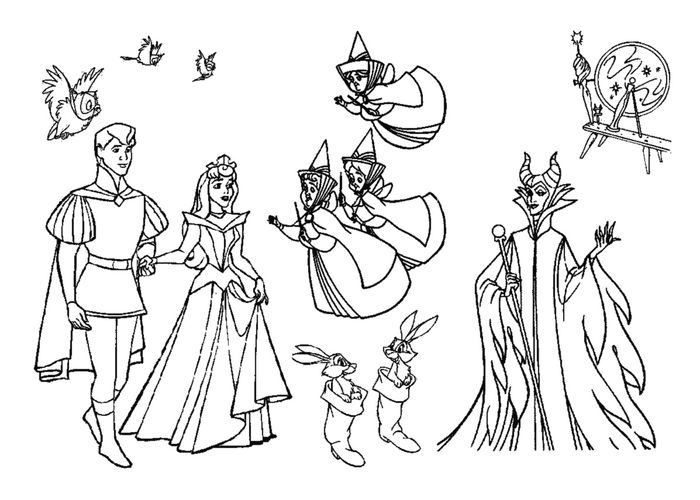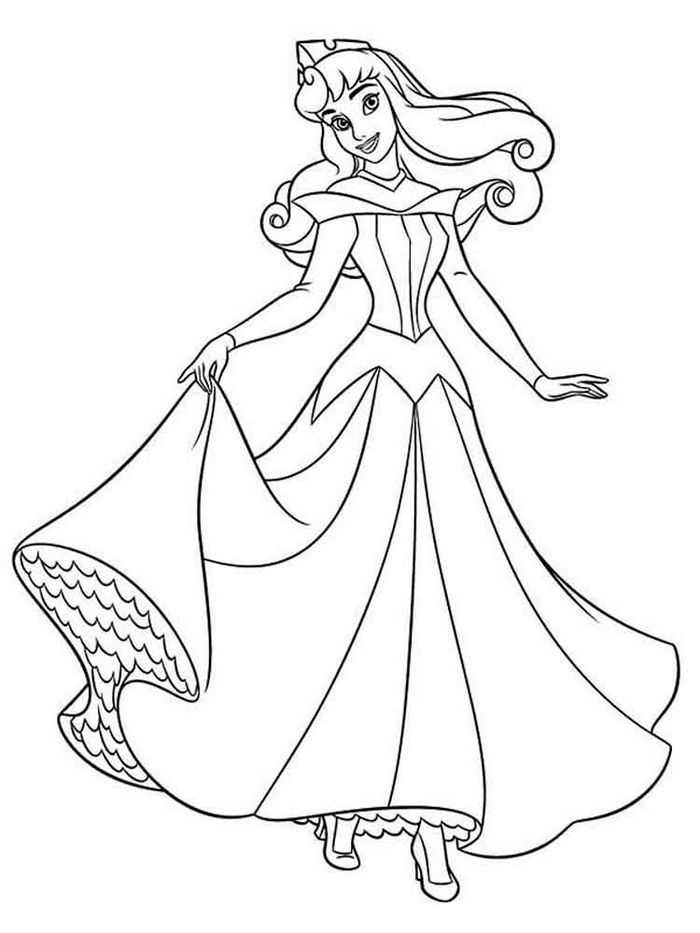 They organized a great feast and invited all the kings of the neighboring lands and all the fairies of the kingdoms, except the Mountain Fairy, so old that no one remembered her presence anymore.
The fairies began to give magical gifts to Aurora: beauty, grace, kindness, intelligence, sympathy, ability to do everything. It was almost the turn of the seventh, who should have pronounced on love when the Mountain Fairy arrived.
Sleeping Beauty Coloring Pages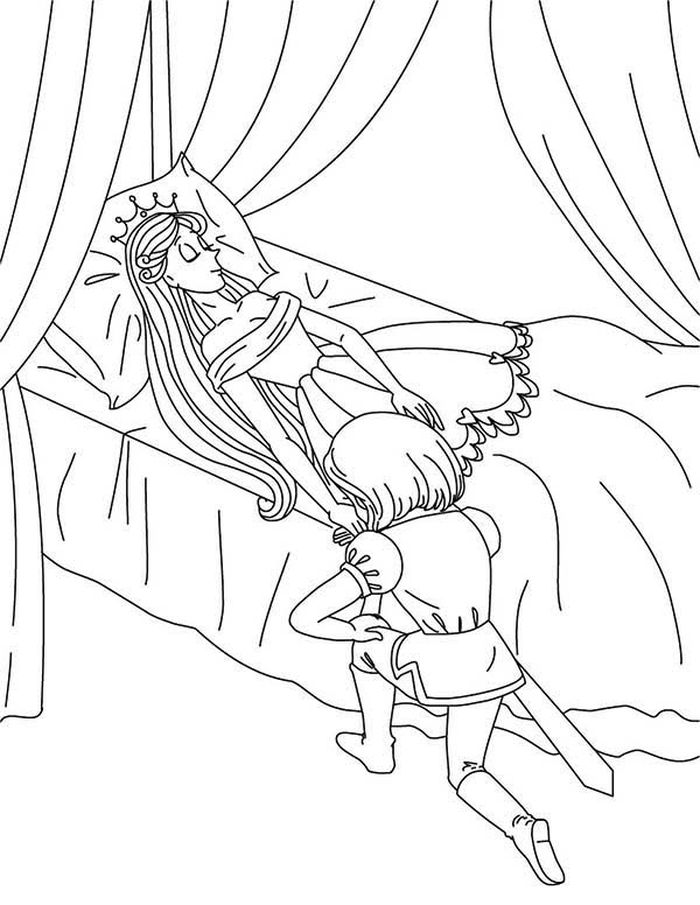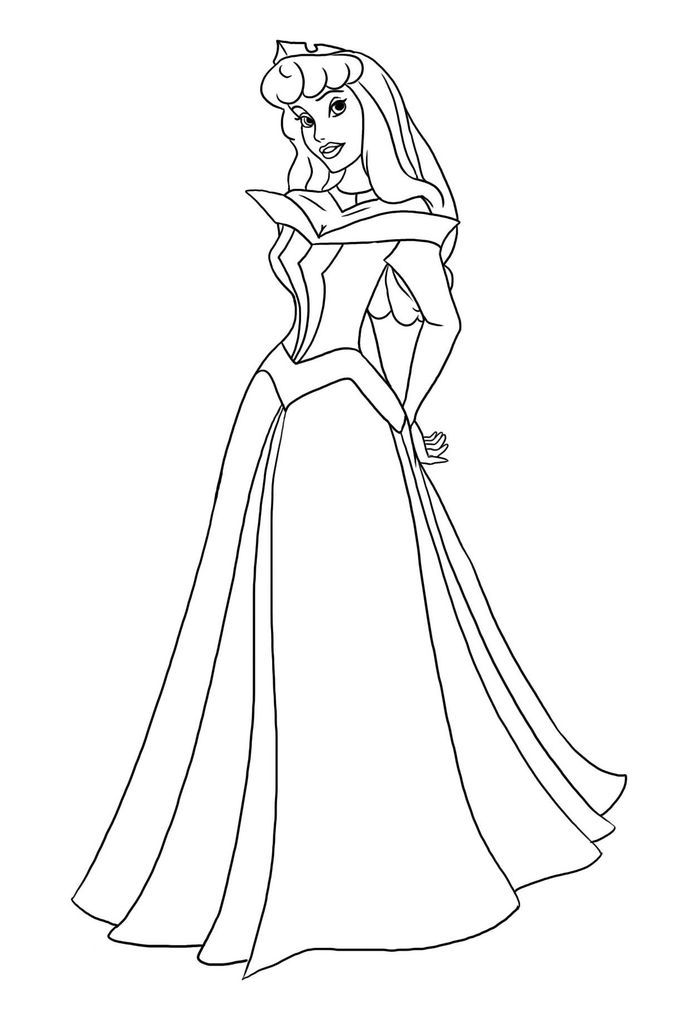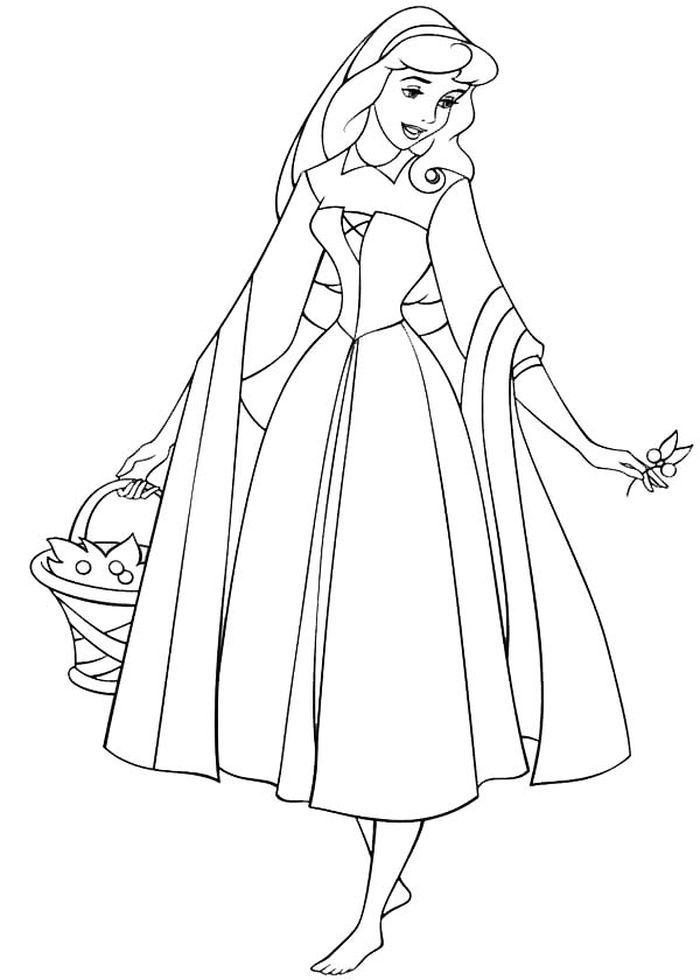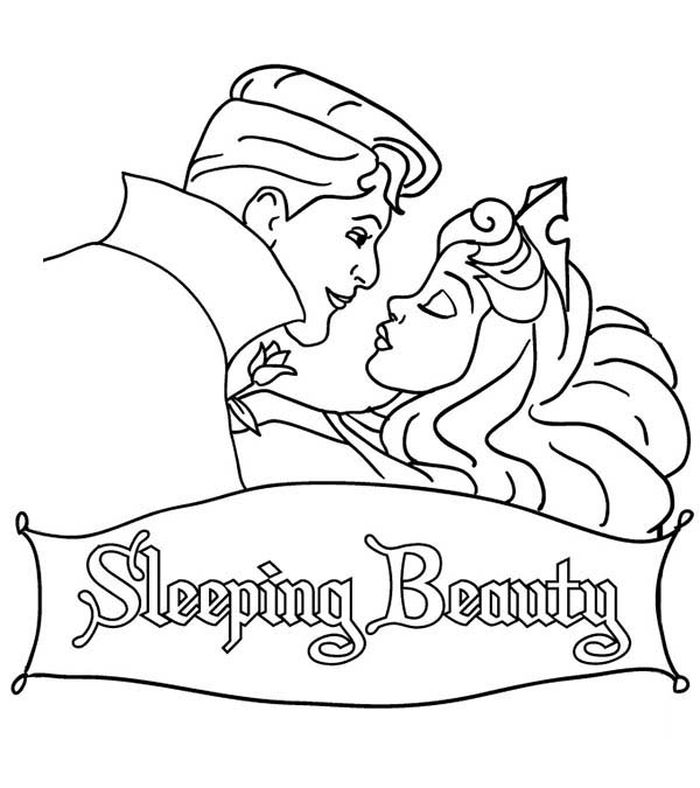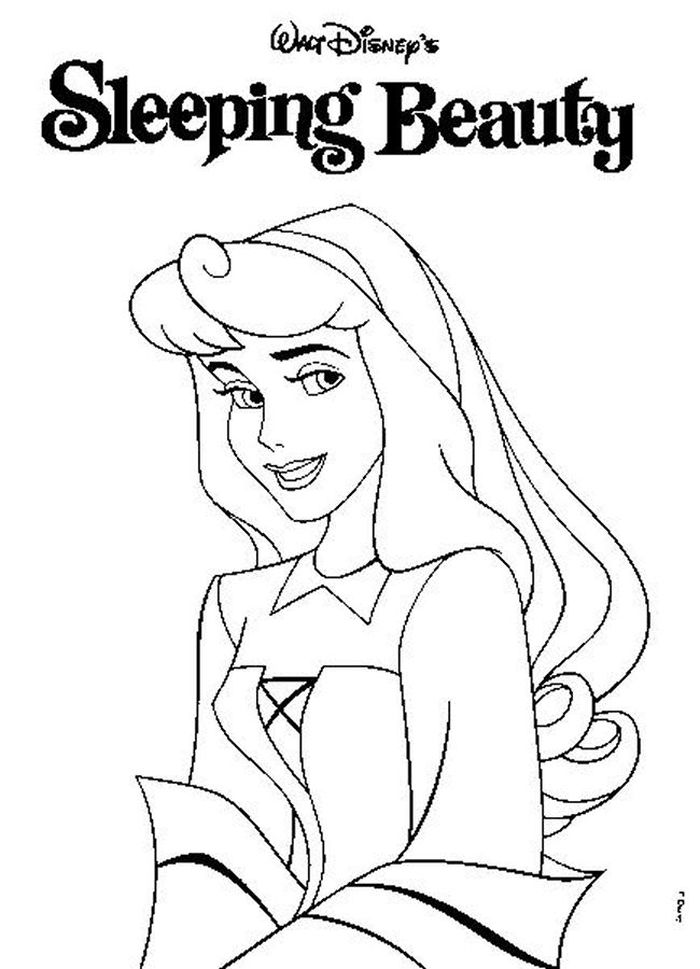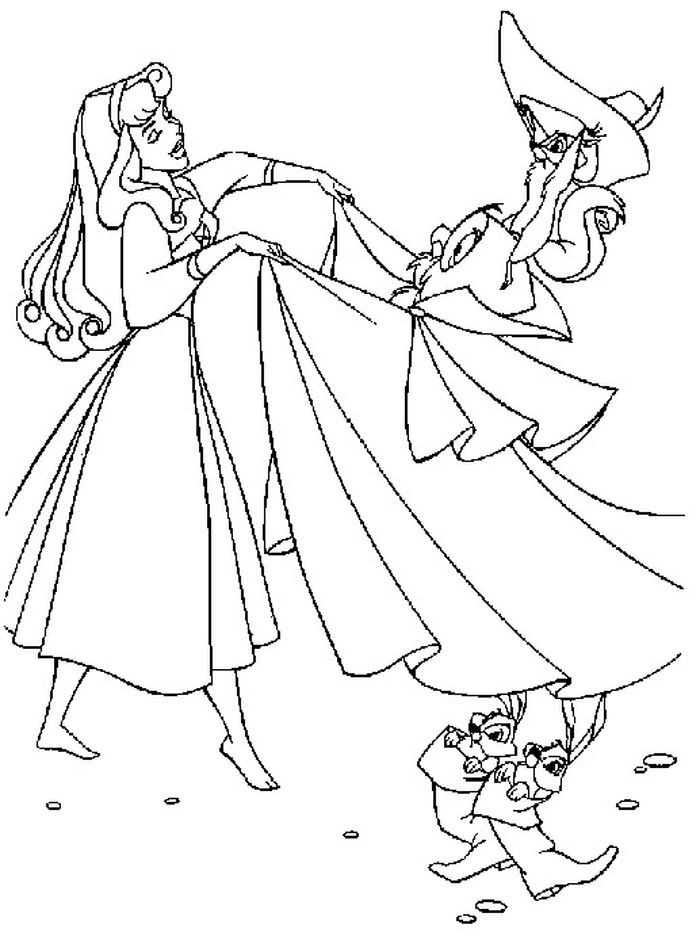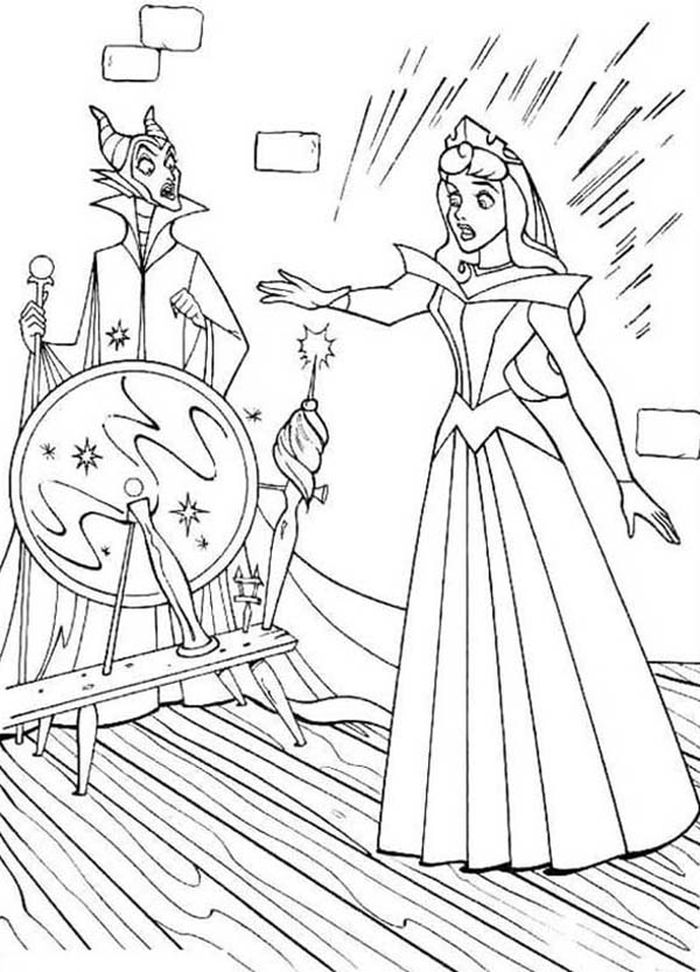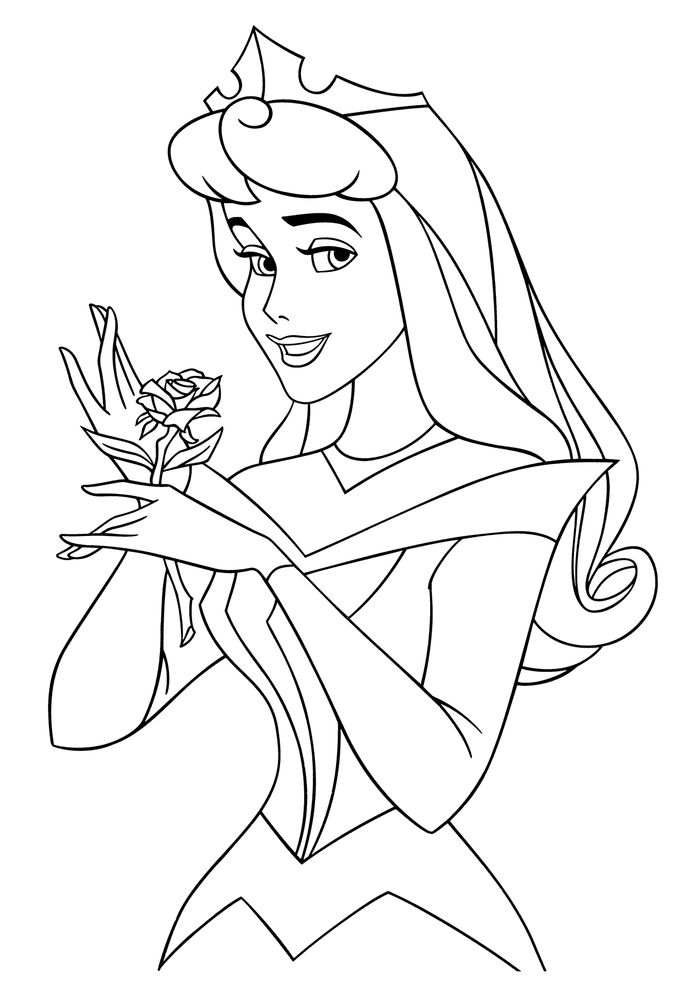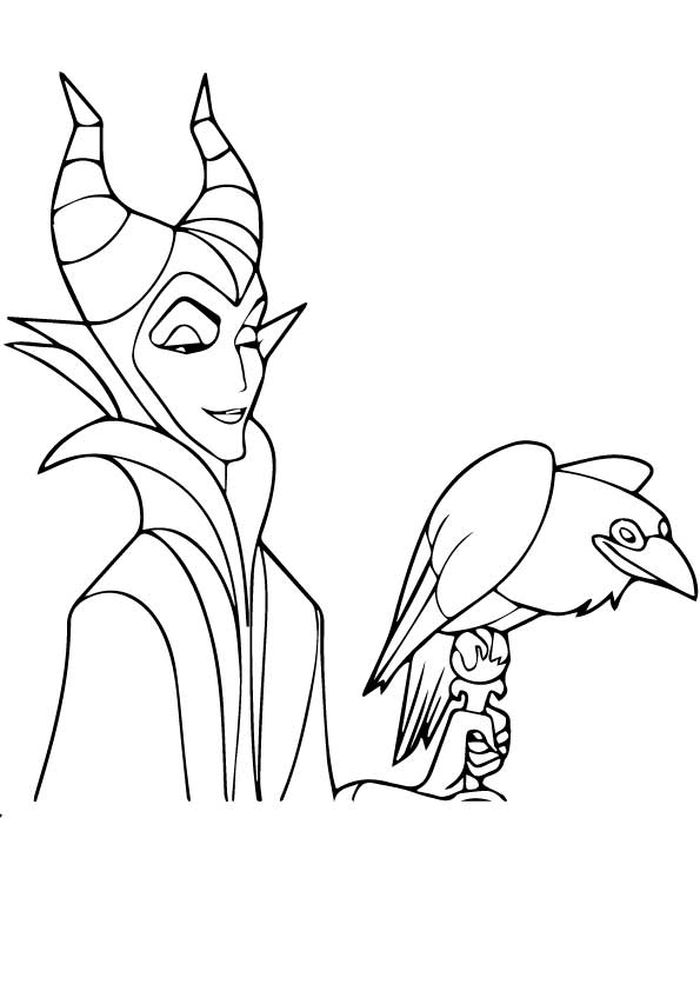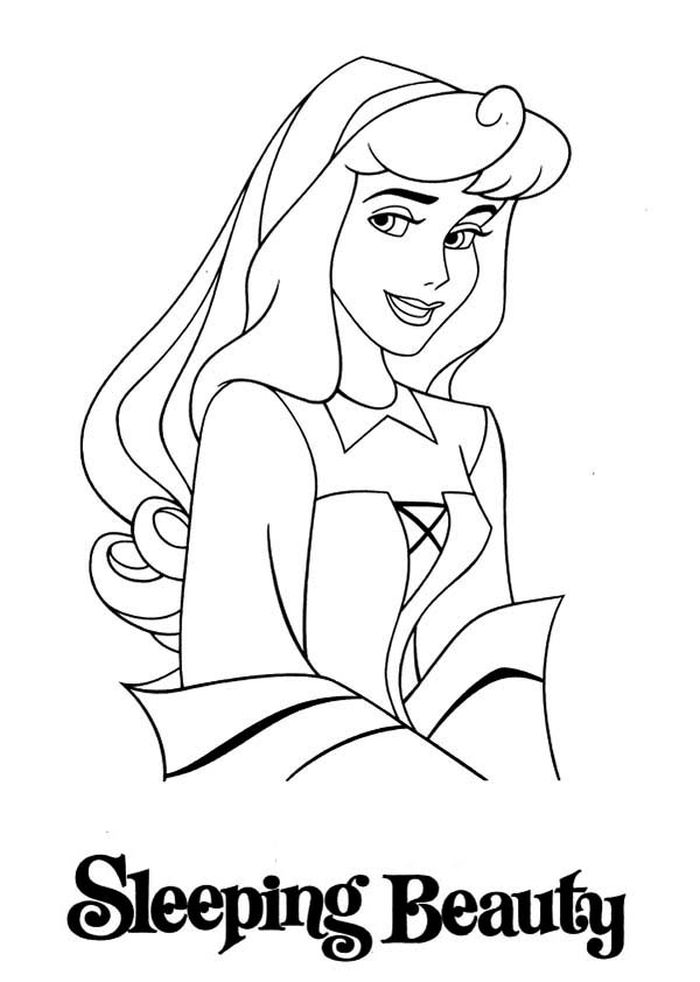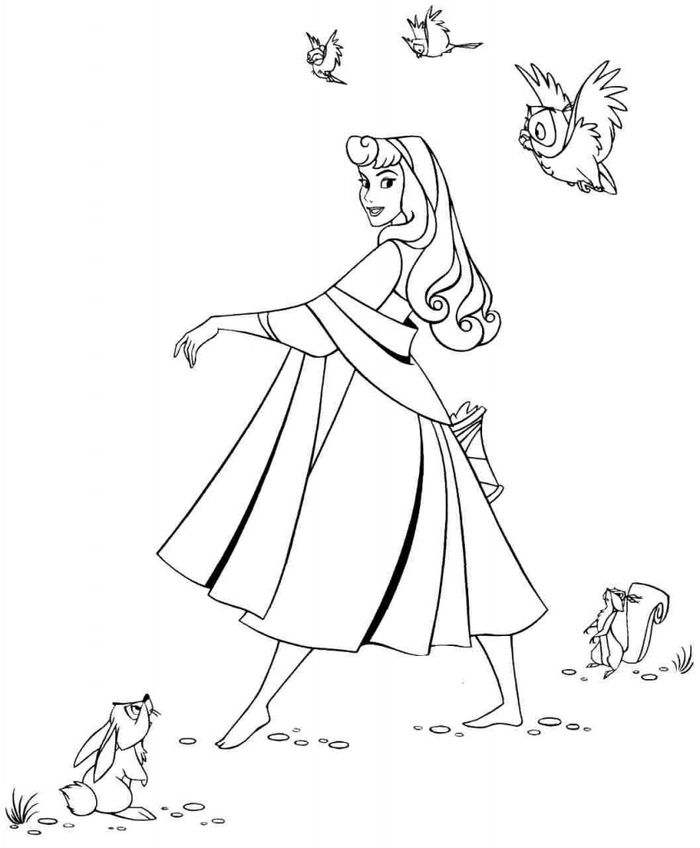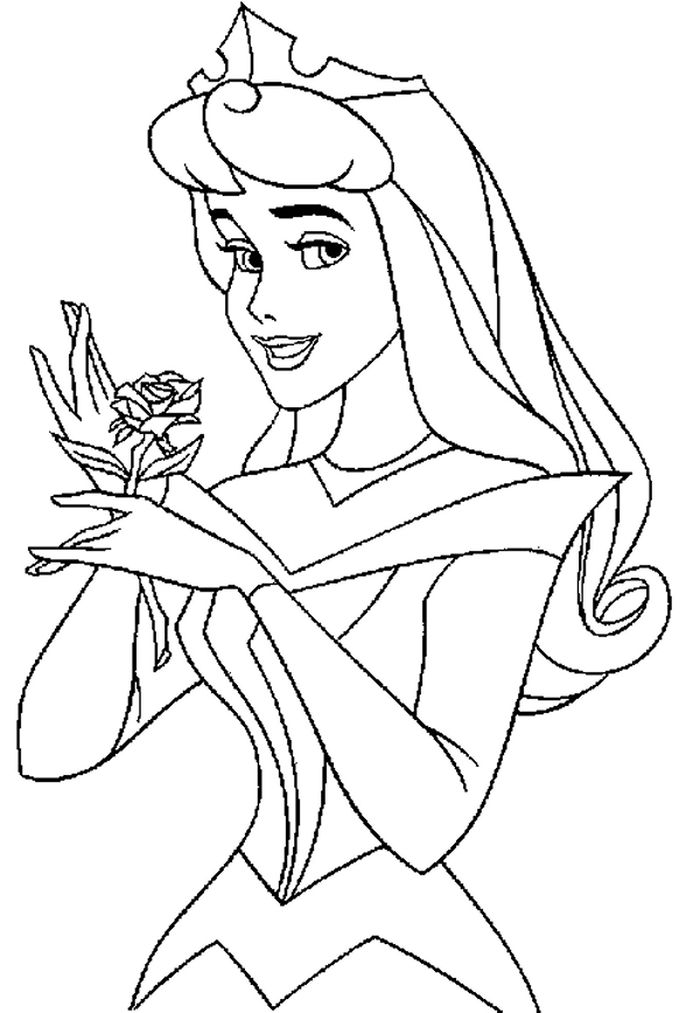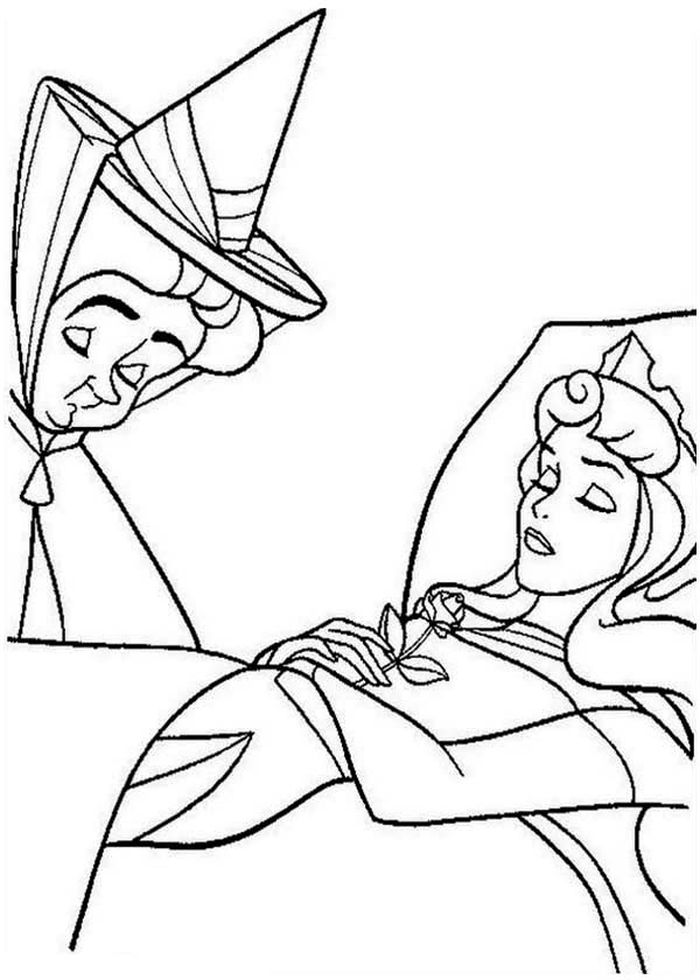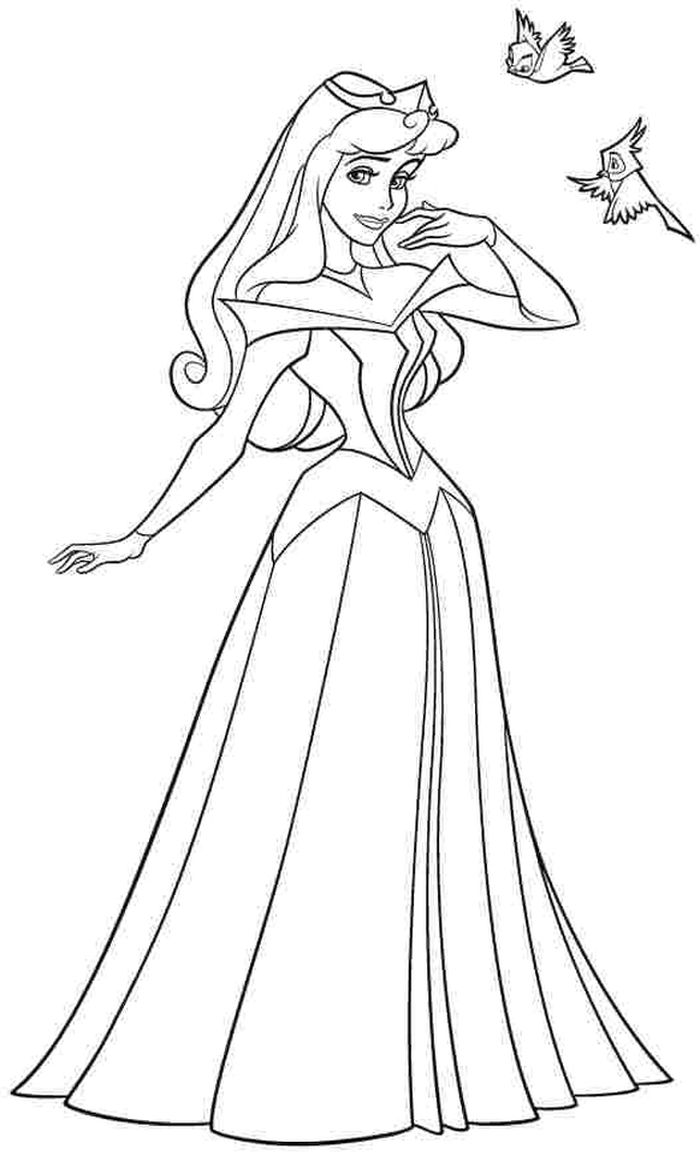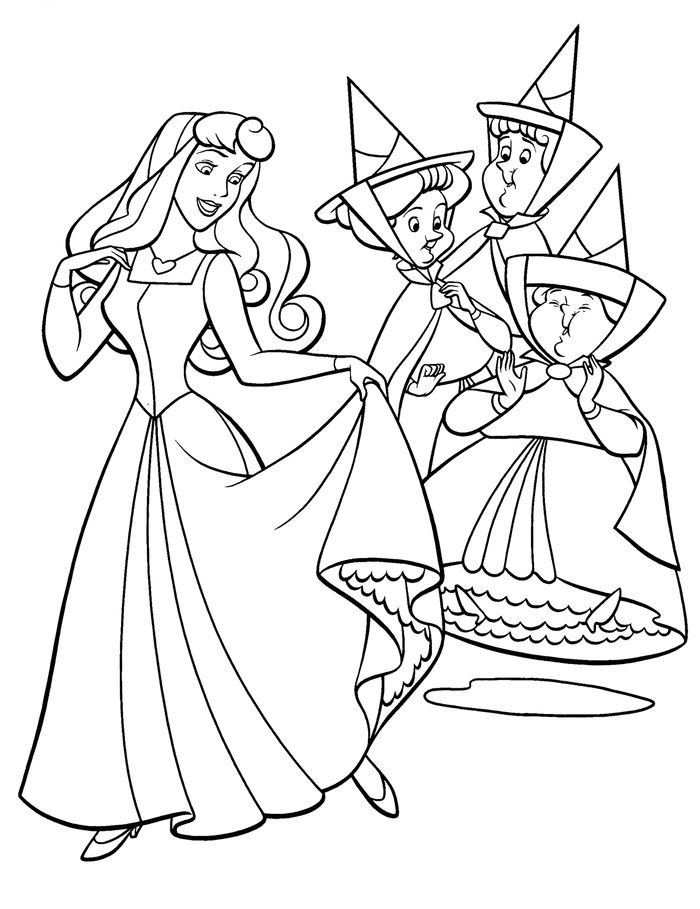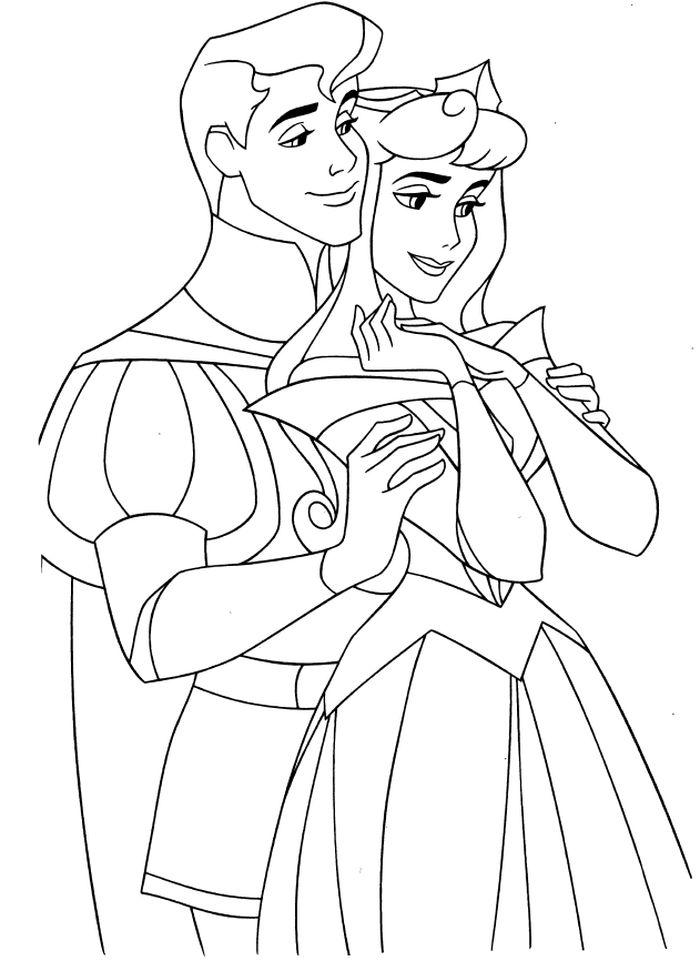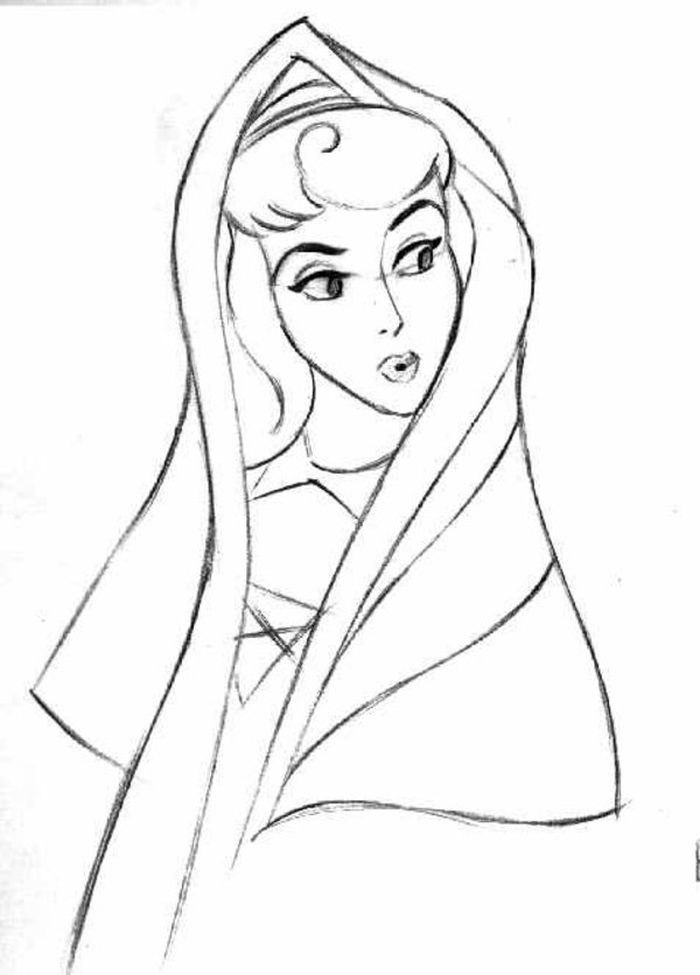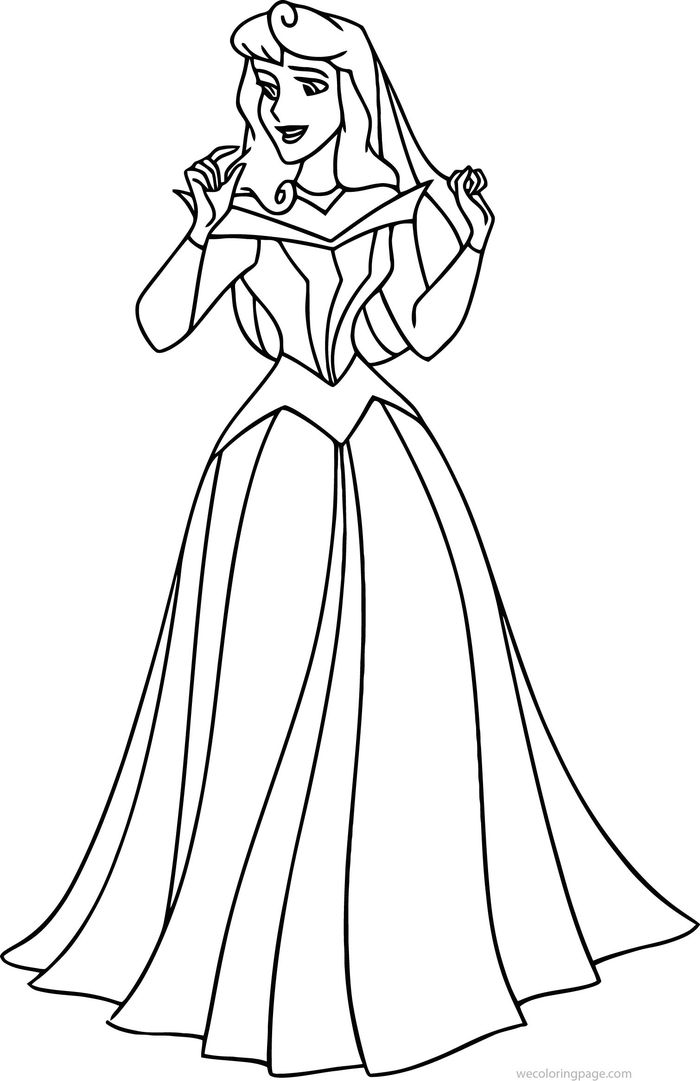 She was offended that she was forgotten, and so she said, "You did not invite me, but I also want to give a gift to the princess: she will be the most beautiful princess until the age of sixteen when she will sting herself with a spindle and die. That said, the fairy disappeared into a black cloud.
Her parents were desperate, but the seventh fairy said, "I cannot undo her spell, but I can add my own: if she is stung, she will fall into a hundred years sleep, from which the kiss of true love will awaken her.
Sixteen years passed: Aurora was in the country castle and began to explore the rooms. In one place lived an old deaf woman who had never heard of the ban on spinning with a spinning wheel.
Aurora amazed by the spindle that she had never seen before and wanted to try to use it, but she was injured and fell to the ground as if dead.
The seventh fairy came and wrapped all the inhabitants of the castle in a spell that made them fall into a deep sleep, then covered the whole castle in an impenetrable forest of thorns.
A hundred years went by, and one day the prince of a neighboring village passed by. He was intrigued by the thorns and the castle that was sprouting.
He asked a hermit if he knew anything: "My grandfather told me that a princess of rare beauty was sleeping there: many princes tried to reach her but couldn't reach her!
The prince wanted to try and started going into the forest. Magically, the brambles opened and let him pass, allowing him to reach the castle.
The prince began to explore him, and in the bedroom, he found the princess asleep; she was so beautiful that he couldn't help but kiss her.
Aurora woke up and thanked her savior. The two got married and lived happily ever after.
Download Sleeping Beauty Coloring Pages PDF