The Phoenix Suns are the famous professional basketball team of the NBA in Arizona, California. Get the printable Phoenix Suns coloring pages here.
It will be a fantastic one. You can use your colors to make them look so great. Also, you can share your images through your social networks after coloring them.
Free Phoenix Suns Coloring Pages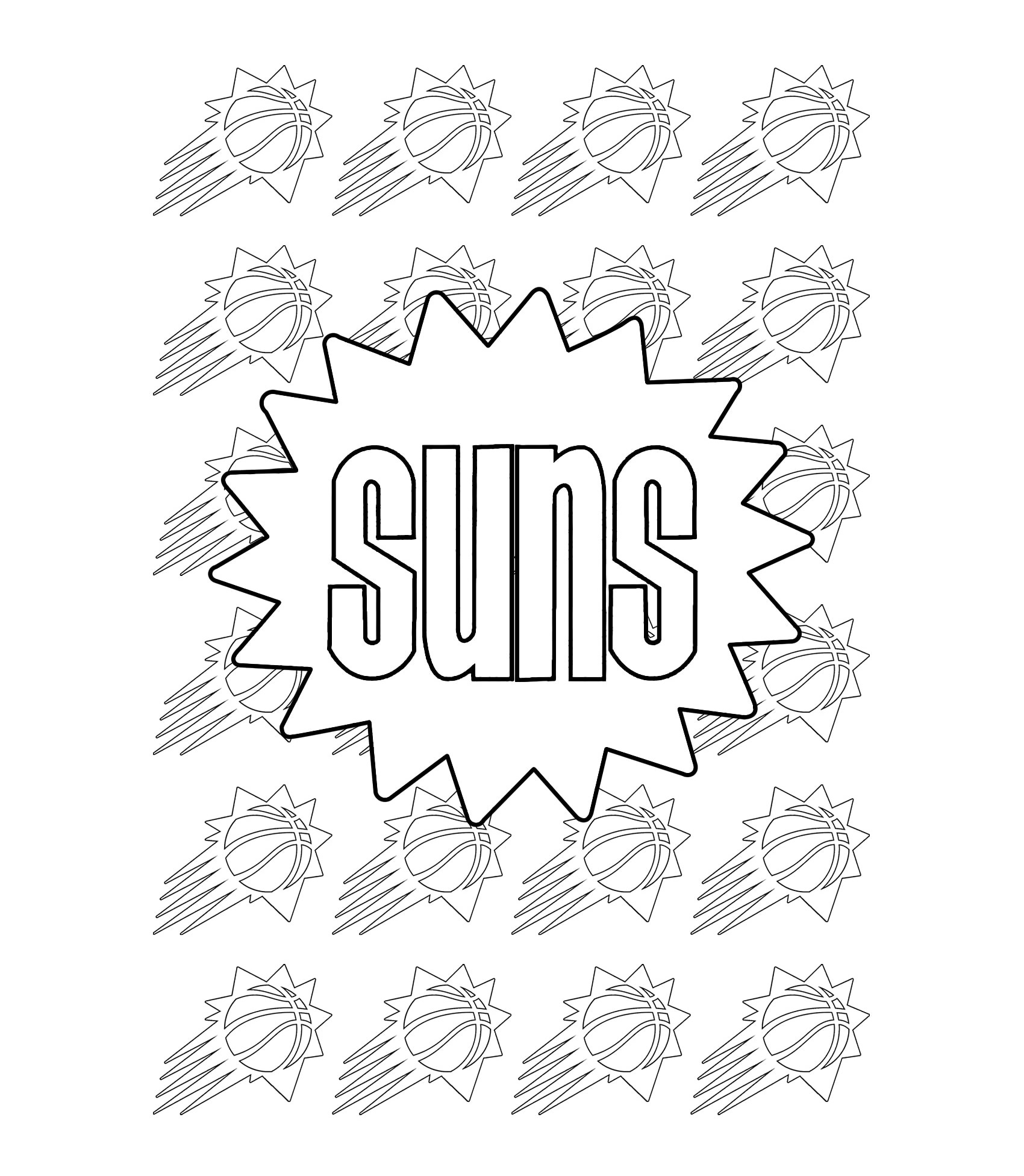 The Phoenix Suns are based in Phoenix and play its home games at the US Airways Center Arizona, founded in 1968 and still in use today.
Compared to the catchy biographies of its neighbors in the division, Phoenix's history sounds very prosaic.
The Phoenix Suns were founded in 1968 in Phoenix, Arizona. In the same year, it became part of the National Basketball Association as a result of its expansion.
To find a name for the club, the daily newspaper "The Arizona Republic", published in Phoenix, organized a competition for the team's name: "Think of the name of the team".
The contest winner was promised $1,000 and a seasonal subscription to the team's home games. The Suns won the most points among names such as Scorpions, Rattlers, Thunderbirds, Wranglers, Mavericks, Tumbleweeds, Mustangs, and Cougars.
First, this choice was determined by Arizona as one of the sunniest states in the United States. Secondly, the Suns are symbolic because the Arizona flag has a star. It symbolizes the Sun, from which red and yellow stripes emerge, like sunlight.
Interestingly, when the team needed to create and design the logo, the management paid only $ 200. The Phoenix Suns emblem was created and designed in the printing house in Tucson, Arizona.
But before that, the club's bosses had arranged for $5,000 to develop a logo design done by a local artist. However, the team was disappointed with the results and rejected his services. They then contacted Tucson Print Shop.
The orange-violet colors, taken in the first season, have been in the form of suns until now. Only in the era of Charles Barkley, designers added black color, and in the period of Steve Nash – gray.
And also, there was an alternative emblem containing the image of the Phoenix, emerging from the flames and abbreviations.
Download Phoenix Suns Coloring Pages Pdf