Today, you can get Atlanta Braves coloring pages here. The following images are ready to print. Also, you can download the pdf version below. Happy coloring.
Atlanta Braves is a professional baseball team that is part of MLB. The club represents the Eastern Division of the National League and is located in Atlanta, Georgia. The team was created in 1883.
Free Atlanta Braves Coloring Pages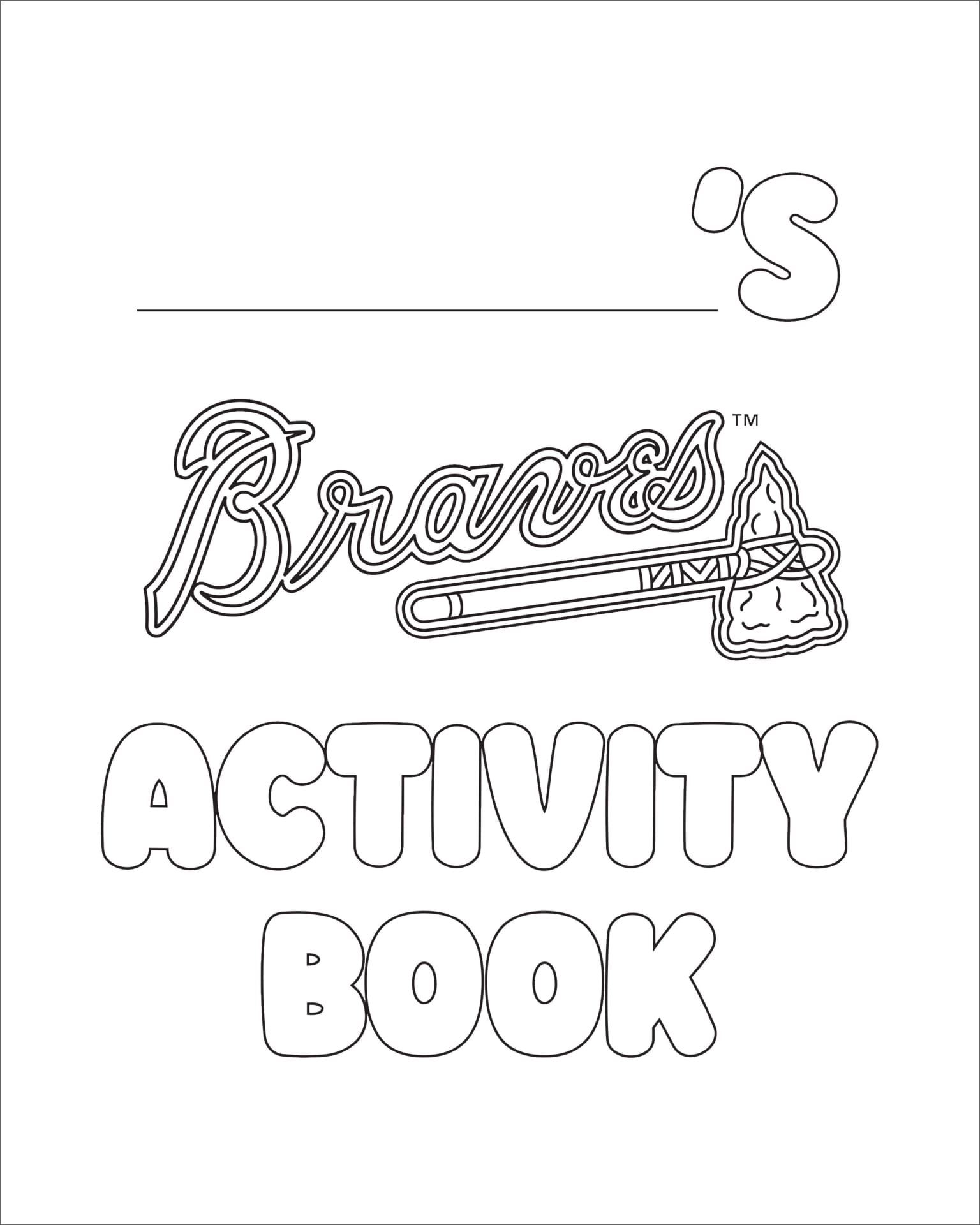 Atlanta Braves was formed even earlier, in 1871, when most of its representatives acted as part of the disbanded Cincinnati Red Stockings.
Its first owner was Arthur Soden. He ruled it up to and including 1909, then sold to George and John Dovey. His family managed the franchise until 1910. It then passed from owner to owner for an extended period, without lingering long.
In 1911-1912, the team belonged to William Hepburn Russell, 1912-1915 – James Gaffney, 1915-1918 – Percy Haughton, and 1919-1922 – George Grant.
More critical business figures followed in the middle of the 20th century: Emil Fuchs, Bob Quinn, Lou Perini, who managed the club until 1962. Perini sold it to a Chicago group led by William Bartholomay.
To attract Premier League representatives to Atlanta, Mayor Ivan Allen Jr. built a new stadium. The Atlanta Braves, then located in Milwaukee, immediately expressed interest. In 1966, it received permission to relocate.
In 1976, the franchise was purchased by media mogul Ted Turner, station WTBS. He proved to be very hands-on and used the athletes to promote his cable network.
In December 2005, the businessman announced the team's sale, and in February 2007, Braves Liberty Media Group acquired it. It now owns it.
Before becoming Atlanta Braves, the club went through several transformations. Initially, it was Boston Beaneaters, then Doves and Rustlers.
"Braves" in the name appeared in 1912 before moving to Milwaukee. Upon moving to Atlanta, the franchise changed its name again. This time, finally.
In 1966-1989, the team experimented with the image of an Indian. Then radical changes were made to the logo. As a result, in the 1990s, a red tomahawk appeared, tied with a yellow thread.
This version is still relevant. The color scheme and font of the inscription were revised in 1987.
The modern logo contains the handwritten word "Braves". Of interest is the "e" mark, the design of which differs from the usual.
The capital "B" is slightly removed from other characters, and the remaining letters are interconnected and are handwritten in a complicated script.
Below them is a hatchet, a symbol of the indigenous population of the Americas. Its tip is pointed upward, echoing the letter "s". The yellow thread indicates a strong relationship with previous generations.
All elements are placed on a white background and painted in scarlet with a dark blue border, slightly more comprehensive in the name than the tomahawk.
Download Atlanta Braves Coloring Pages Pdf