On this page, you can find Chicago Cubs coloring pages for free. So, please get the images below. So you can print them before you color them. Happy coloring.
Chicago Cubs is a professional baseball club founded in 1876. Since 2000, the team has played in MLB and represents the National League Central Division.
Chicago Cubs Coloring Pages Pdf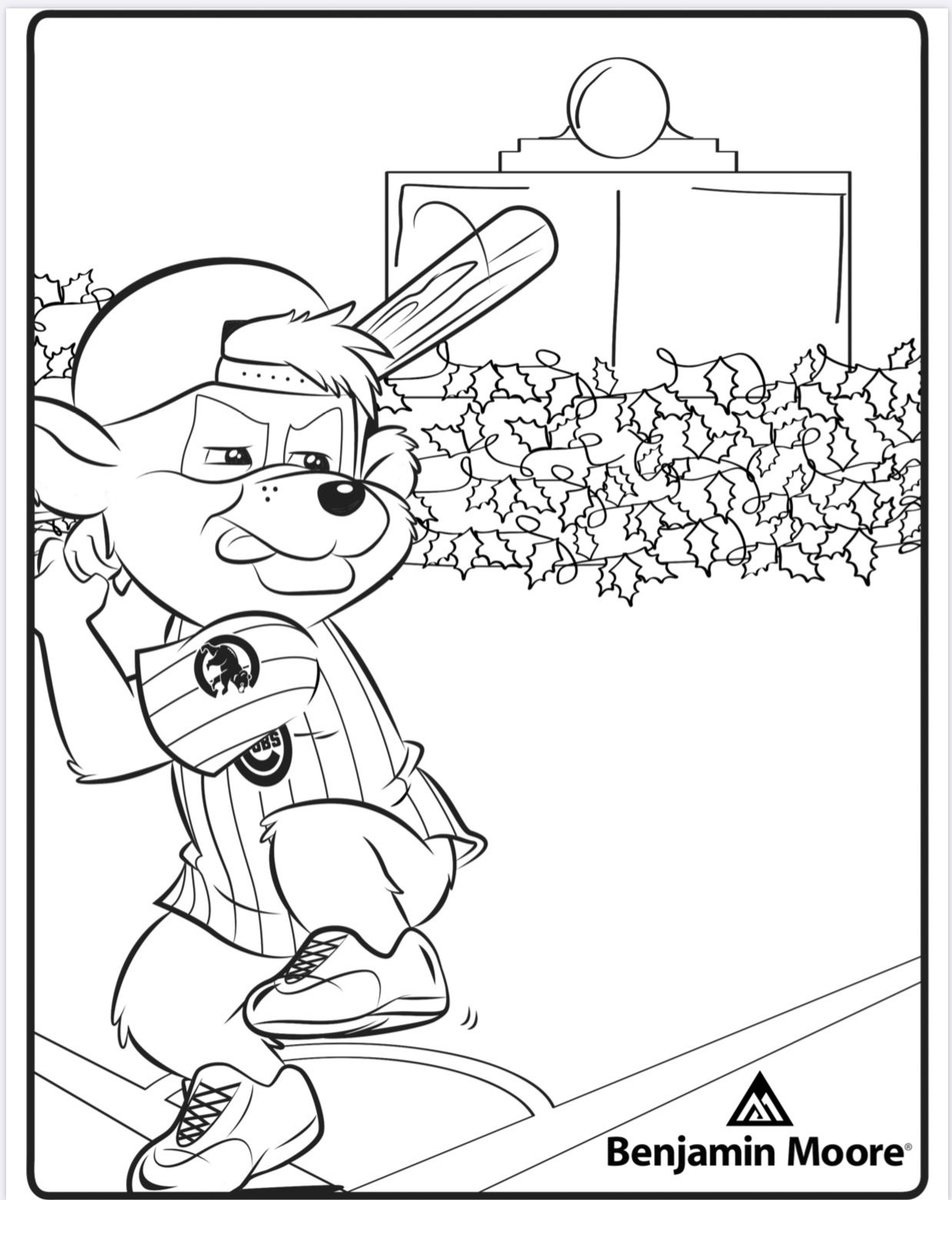 Chicago Cubs is based in Chicago, Illinois. The team had many nicknames until one of them became the official name.
The names Orphans and White Sox are just two of the many. And the club name "Cubs" is the latest offering, which the athletes and the public approved.
The Chicago newspaper held a competition for the best club name before that. The "Cubs" option won. In 1902, the name was first mentioned in the press but was long ignored and unrecognized.
One of the first to use the title in the article was Fred Hayner, sports editor of the Chicago Daily News. With his introduction, the nickname, after four years, became a household name for everyone.
The franchise's first owner was William A. Hulbert, who managed the team until 1882. Among the team's owners were also Albert G. Spalding, James Hart, Charles W. Murphy, Charles Phelps Taft, and Charles Weeghman, from whom the Wrigley family purchased the team. A 60-year-old family-owned the club. It was alternately owned by William Wrigley Jr. (1921-1932), Philip K. Wrigley (1932-1977), William Wrigley III (1977-1981).
The franchise then went to the Tribune Company. In turn, the company sold a portion of the Ricketts dynasty, providing a controlling interest in exchange for the opportunity to avoid bankruptcy. Today the club is owned by Joe Ricketts.
Download Chicago Cubs Coloring Pages Pdf