Seattle Seahawks is the only NFL team based in the Pacific Northwest region of the United States. But, we have more pictures to color below.
Get Seattle Seahawks coloring pages to print here. You can use your favorite colors to make them more great. Happy coloring.
Free Seattle Seahawk Coloring Pages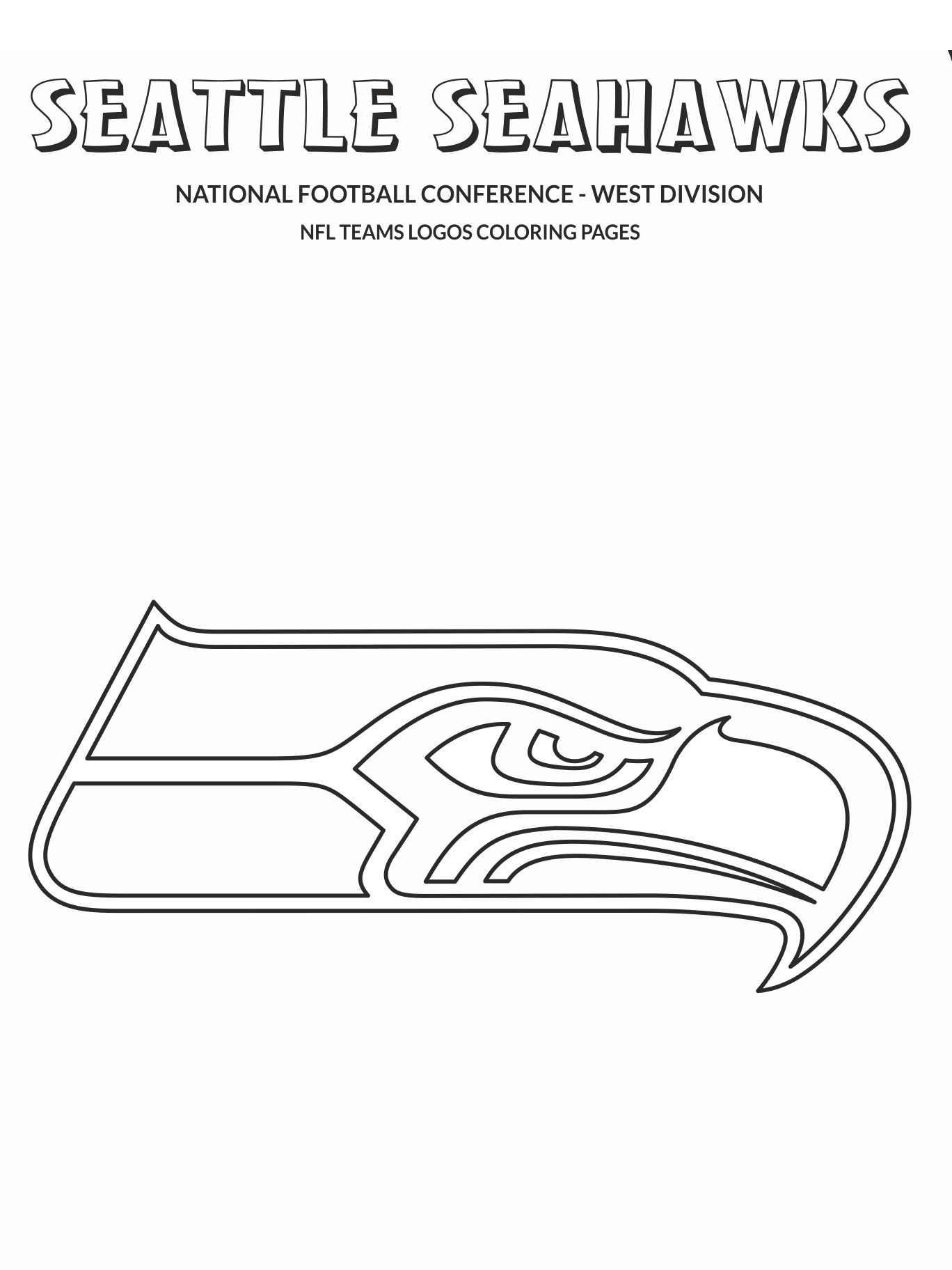 Seattle Seahawks made its debut in 1976 as part of the NFC West, but a year later traded conferences with the Tampa Bay Buccaneers and moved to the AFC West.
The team emerged in the wake of the expansion of the NFL when the league merged with the American Football League.
On June 15, 1972, Seattle Professional Football Inc., led by Ned Skinner and Herman Sarkowsky, announced its intention to acquire a Seattle franchise.
To expedite the process, officials began construction of the Kingdome Stadium. The NFL made concessions only two years later – on June 3, 1974.
A formal agreement to join the professional league was signed on December 5, 1974. The ownership group was led by Lloyd W. Nordstrom, who represented the Nordstrom family as majority owners.
Membership in the NFL cost them $16 million. Lloyd died of a heart attack on January 20, 1976, just days before the Seattle Seahawks' debut.
In 1975, Seattle Professional Football held a fan contest to select a name for the club. Fans sent in more than 20,000 options – about 1,700 unique.
The name Seahawks ("Seahawk") was submitted 151 times. It is associated with an osprey bird – a fast, agile raptor that violently defends its territory.
According to CEO John Thompson, the word expresses aggression and is not associated with any other Major League team.
Ken Behring and Ken Hofmann bought a franchise In 1988. They are paying $178 million. In January 1996, Behring decided to move it to Los Angeles – allegedly because of the high threat of earthquakes in Seattle.
He had already moved the office when it became clear that the Seattle Seahawks would have to play at Kingdome Stadium before 2005.
The move was interrupted, and the co-owners sold the team. In 1997, it was acquired by Paul Allen – one of the creators of Microsoft. Then, the club became the property of the estate of Paul Allen after his death in October 2018.
Download Seattle Seahawks Coloring Pages Pdf