The Chicago Bulls are a professional basketball team currently competing in the National Basketball Association (NBA).
And here are the chicago bulls coloring pages you can get. The following coloring pages are ready to print. Also, you can get the pdf version below. Happy coloring.
Free Chicago Bulls Coloring Pages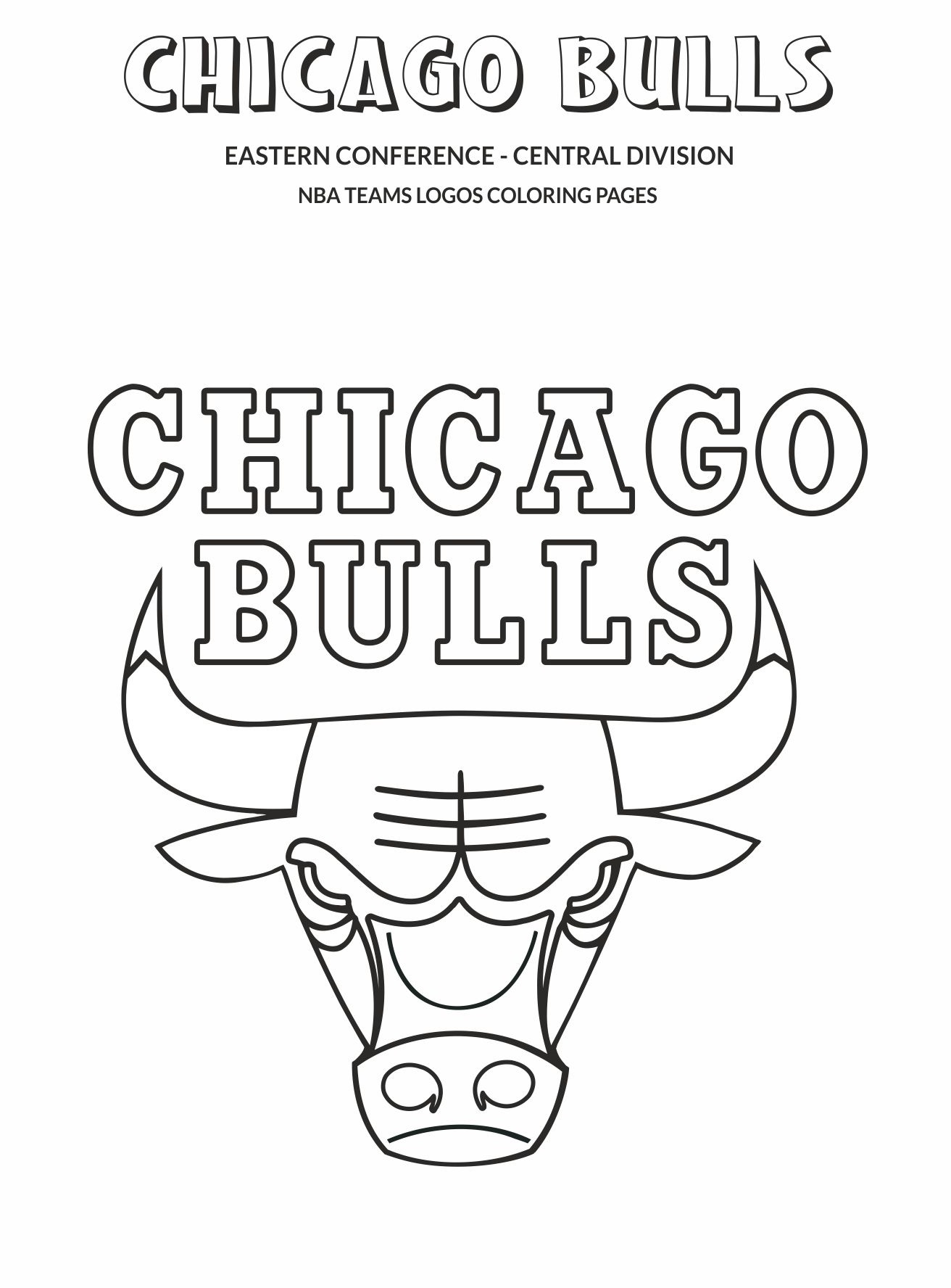 Chicago Bulls are specifically in the Central Division of the Eastern Conference. They are based in Chicago and have played their home games at the United Center (seating over 21,000 spectators) since 1994.
Founded in 1966, the year they entered the league, the Bulls are known for their dominance during the 1990s. Led by Michael Jordan, many are considered the most outstanding player in basketball history.
The Bulls won 6 NBA championships in 8 years. Moreover, they did so in two consecutive 3-win streaks, becoming one of the greatest dynasties in the sports world.
In the 1995-96 season, they set a new winning record (72-10) that the Golden State Warriors have only surpassed in 2015-16 (73-9). That year they won the first ring of their second 'Three-peat'.
They are one of the NBA's most iconic franchises, and it's in large part thanks to Jordan, Pippen, Rodman, Phil Jackson, and company, who formed the most incredible team in basketball history for many.
In 1966, Chicago acquired a new NBA franchise called the Bulls. Like that of the Packers (the city's former franchise), the name refers to the large meatpacking industry in Chicago.
The team's start was brilliant, achieving a record of 33 wins and 48 losses in their first season, the best record ever for an expansion team. It helped them qualify for the Playoffs, the only team in their inaugural season.
They played their home games at the International Amphitheatre during their first seasons. Then, in 1968, they moved to Chicago Stadium.
The Bulls put together a very competitive team with Bob Love, Chet Walker, Jerry Sloan, and Norm Van Lier. The Bulls qualified for the Playoffs from the 1969-70 season through 1974-75. However, they only made it past the first round twice.
In 1972, with ticket sales and widespread interest growing, under the direction of Dick Motta, the Bulls posted a record of 57 wins and 25 losses, the best in the franchise at the time.
In 1975 they reached the conference finals, eventually losing to the Golden State Warriors in Game 7.
Download Chicago Bulls Coloring Pages