Narcissus or daffodils are bulbs: they all have a flower composed of a central trumpet, or crown emerging from a corolla of six petals that are called perianth. The tufted leaves surrounding the stem supporting the flower are smooth and dull green. The flowers at the top of the wavy waistline are fragrant, and the colors range from white to yellow, orange, and pink. Some have double flowers.
Narcissus is a sign of spring, but be careful: flowers and stems are toxic! Their flowering lasts 2 to 3 weeks.
Here is a collection of Artistic Free Daffodil Coloring Pages. You can download and then print the images that you like. Happy coloring!
Daffodil Coloring Pages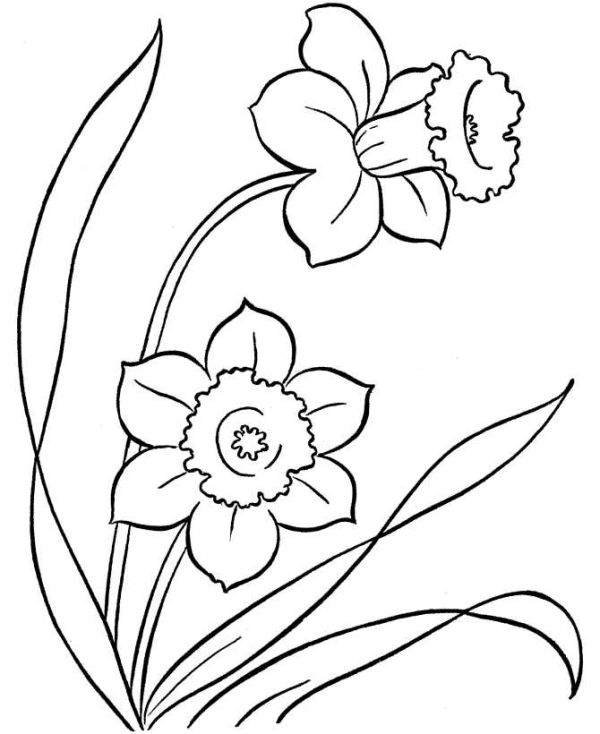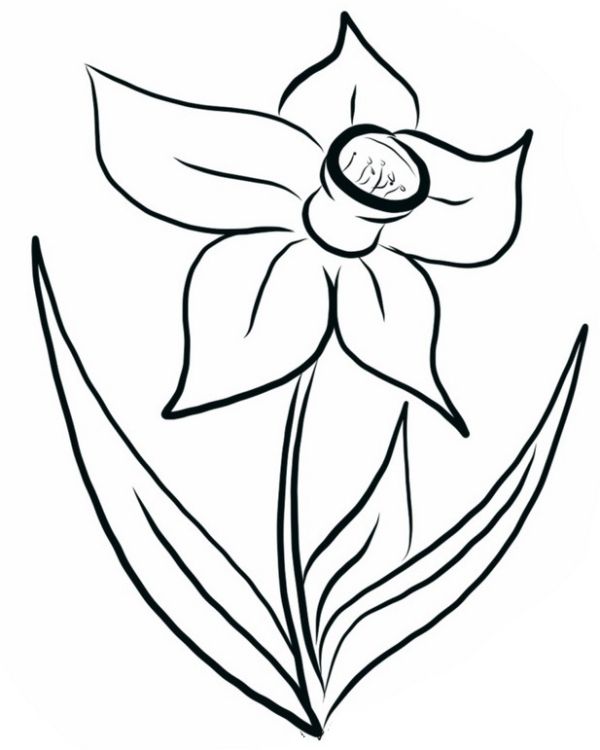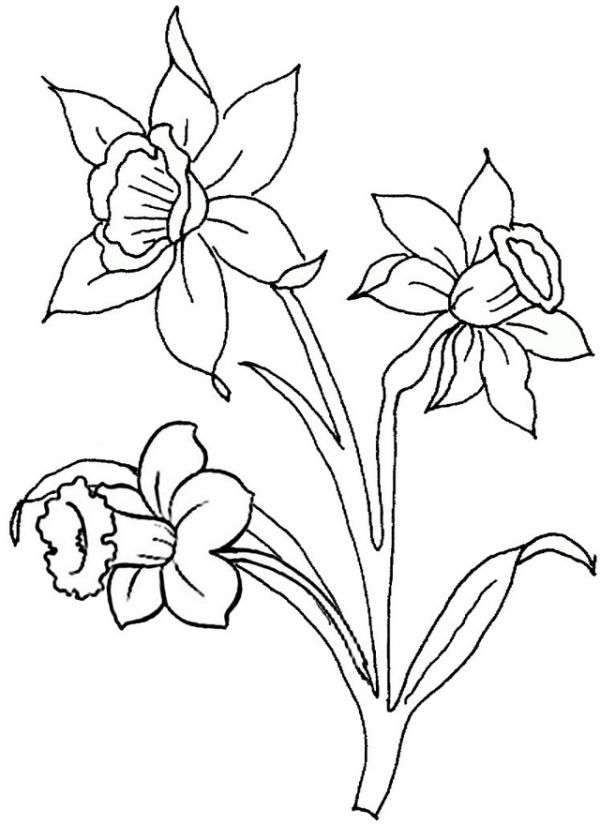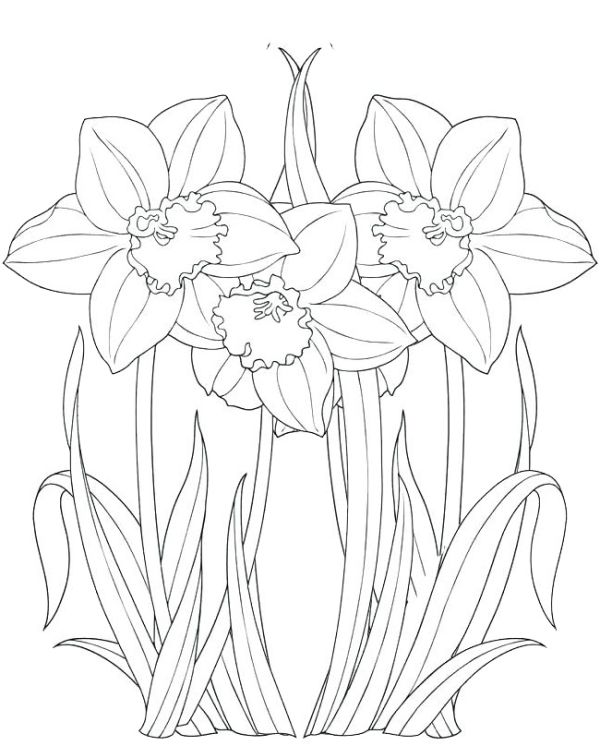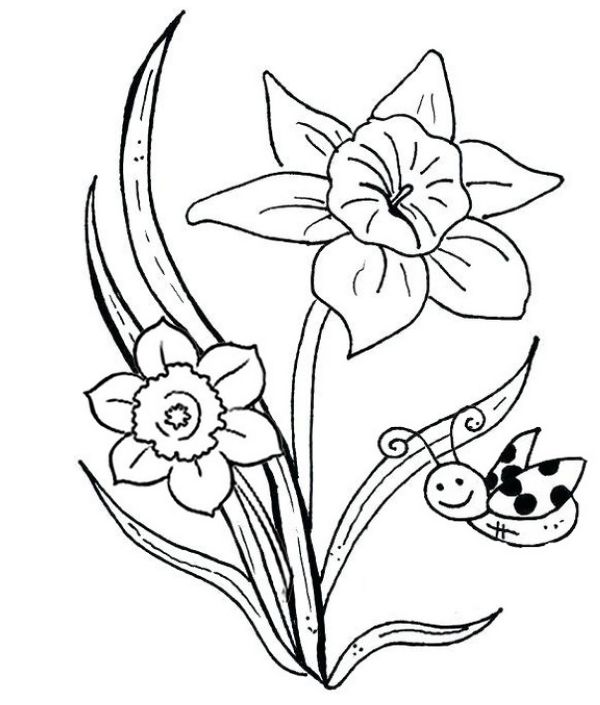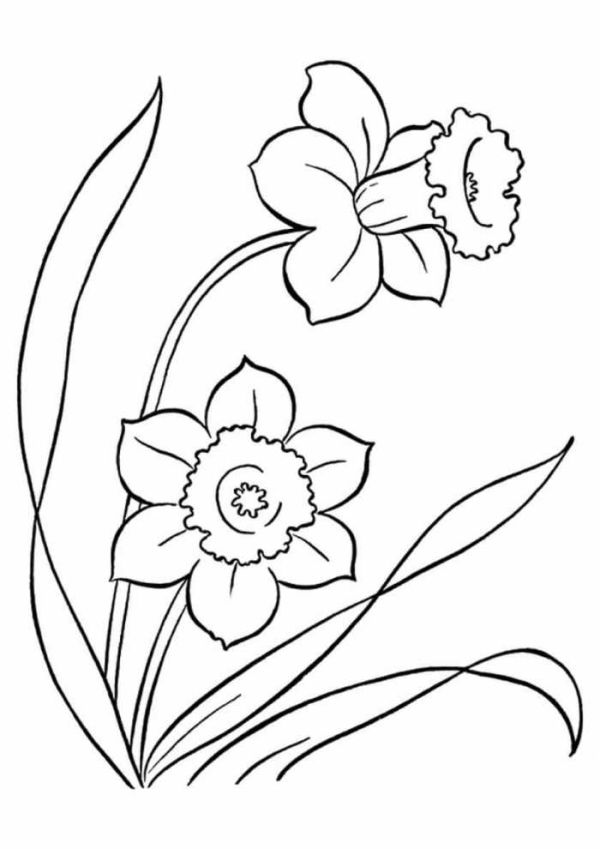 Download Daffodil Coloring Pages