Are you a football lover? So, we are sure you will know Palmeiras. Now you can get closer to the club by coloring pages below. Here are the Palmeiras coloring pages to print.
Palmeiras is one of the biggest clubs in South America and known worldwide, but spends the first twenty-eight years of its existence under another name, Palestra Itália, before being forced to change its identity.
Free Palmeiras Coloring Pages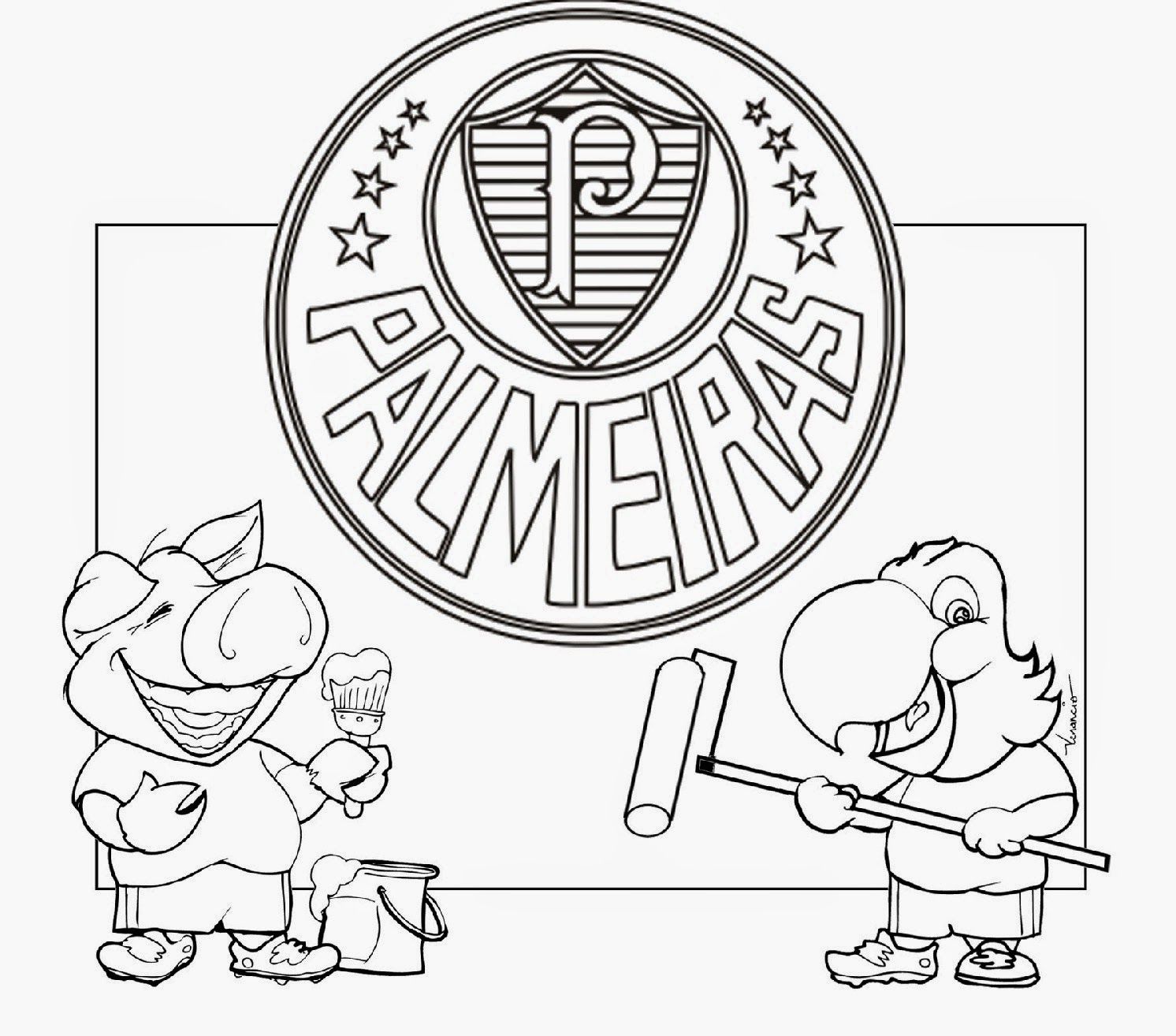 Between 1876 and 1920, 1.2 million Italians arrived in Brazil, driven in particular by Giuseppe Garibaldi, one of the fathers of the Italian nation, who married a Brazilian woman during his exile.
Faced with poverty and overpopulation, many Italians moved to São Paulo to work in agriculture or industry. In 1914, Pro Vercelli and Torino, two Italian clubs, toured Brazil, with Torino winning six games in São Paulo.
Faced with this spectacle, Luigi Cervo, Luigi Emanuele Marzo, Vicenzo Ragognetti, and Ezequiel Simone, employees of Indústrias Matarazzo, decided to found a club, with the support of their management.
On August 26, 1914, Palestra Itália was created, and as its name suggests, the club's purpose was to unite the Italian community of São Paulo.
Palestra Itália took as its symbol the Savoy Cross, the name of the first opponent of Palestra Itália, on January 26, 1915.
Corinthians is a club of the people and where many players of Italian origin play, lend five players to Palestra Itália, including Amílcar Barbuy and Bianco, captain and first goal scorer in the club's history.
In 1916, Palestra Italia competed for the first time in the Paulista championship, which ended in last place, and in 1917 they played their first match against Corinthians, soon to be their biggest rival.
Companhia Matarazzo continued to support the club and bought the Parque Antárctica in 1920. That same year, Palestra Itália won its first Paulista championship.
It is an episode known as "Pazza Goia," where the Italians, who had helped build the city of São Paulo, almost destroyed it during the title celebrations after the success against the traditional Paulistano.
Palestra Itália shone again when professionalism was formalized in Brazil in 1933. The club of Italian origin won the tricampeonato Paulista between 1932 and 1934 and won the first Rio – São Paulo tournament, created in 1933 to celebrate professionalism.
During the tournament, Palestra Itália slapped Corinthians 5-1 in the first leg and 8-0 in the second leg, the most significant victory in the history of the Paulista Derby.
Download Palmeiras Coloring Pages Pdf