RB Leipzig is a soccer club that competes in the German Bundesliga. The stadium of RB Leipzig is Red Bull Arena which has a capacity of 42,959 spectators.
Now, you can see the club here. There is a collection of printable RB Leipzig coloring pages below. Get your markers or pencils to color them.
Free RB Leipzig Coloring Pages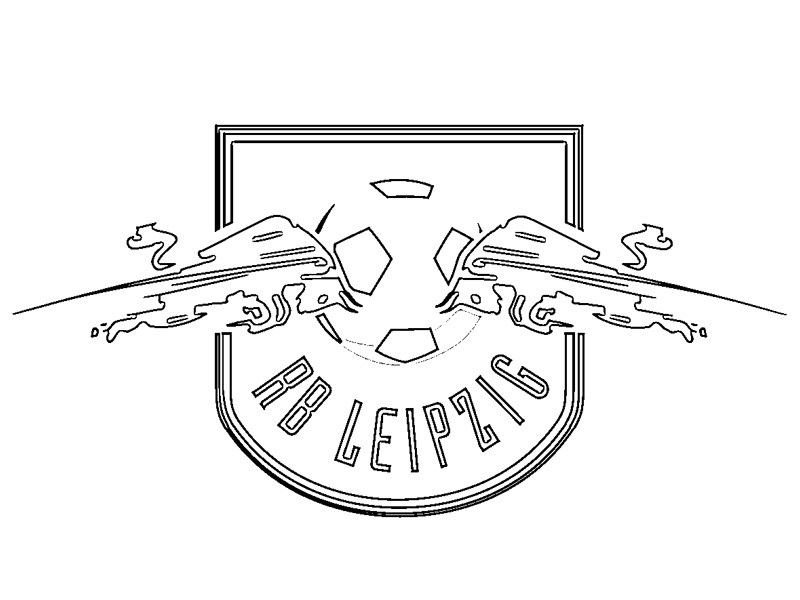 RB Leipzig was founded on May 19, 2009. The club is also known as Die Roten Bullen. The club colors of "Die Roten Bullen" are red and white.
RB Leipzig or Red Bull Leipzig is the youngest club in Germany. The club was founded in 2009 after Red Bull bought the soccer license from SSV Markranstädt.
Since no brand names are allowed for clubs in Germany, the club is officially called RasenballSport Leipzig.
This means "lawn ball sport" Leipzig. In 2016, RB Leipzig was promoted to the Bundesliga for the first time. Leipzig managed to play soccer from the fifth division to the Bundesliga in just seven seasons.
Since then, RB Leipzig has been competing at the top of the Bundesliga and has managed to qualify for significant tournaments several times.
Leipzig is under fire in Germany because many people feel that too many commercial interests are involved with the club.
Redbull Leipzig is far from the most popular team in the Bundesliga. Due to Red Bull's sponsorship, the club has "bought success".
As a result, almost every RB Leipzig match feels like a derby. Classic clubs like Eintracht Frankfurt have repeatedly indicated that they do not take RB Leipzig seriously.
When Leipzig visits Eintracht Frankfurt, they refuse to display Leipzig's logo. Fortuna Düsseldorf has also expressed its dislike for RB Leipzig.
For example, they have stipulated never to play a friendly match against RB Leipzig in their statutes. All in all, therefore, many games of Redbull Leipzig are highly charged.
Red Bull saw Leipzig as an ideal city for an exciting project. The town in eastern Germany used to have two successful clubs in Lokomotive Leipzig and BSG Chemie Leipzig.
Lokomotive Leipzig even played the final of the European Cup II in 1987 against Ajax, in which the Amsterdammers won 1-0 through a goal by Marco van Basten.
Only after the fall of the Wall some two years later could the teams from Leipzig not compete with the big clubs from former West Germany.
The clubs sank deep into the quagmire of German soccer. What remained was a real soccer town without a big club. The yearning for success in former East Germany was therefore particularly great.
Download Red Bull Leipzig Coloring Pages Pdf