Nickelodeon is a children's television channel. Its programming brings several series for teenagers and many children's cartoons. The exhibition schedules are also directed according to the age of the audience.
This page has a fantastic collection of Nickelodeon coloring pages. We are sure that you will love it a lot. The help of your parents can be vital for you to print all the figures you want.
Printable Nickelodeon Coloring Pages Pdf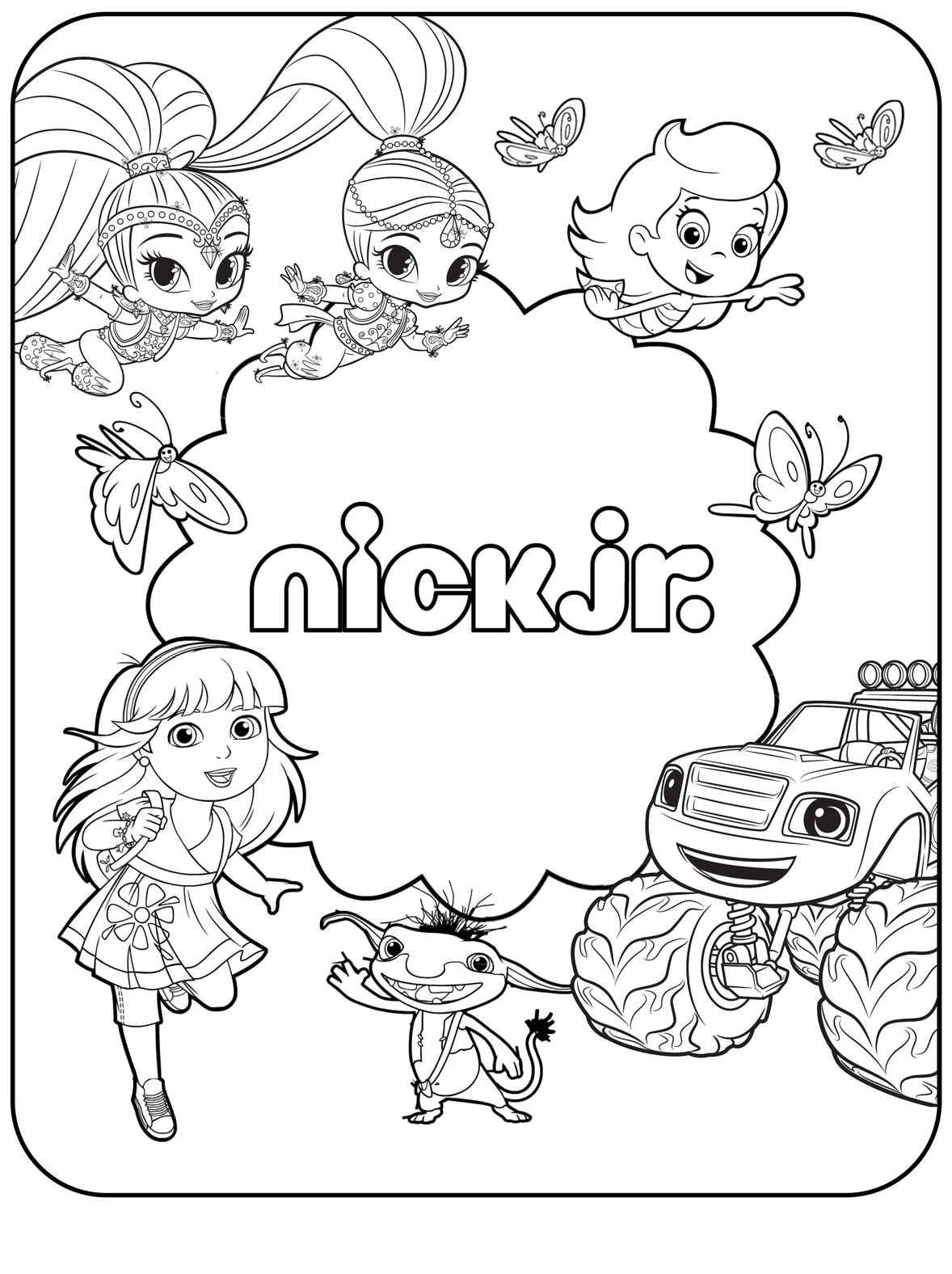 Nick is mainly watched by children and teenagers thanks to its list of programs as varied in series and cartoons as SpongeBob SquarePants, iCarly, Club 57, Victorious, and many more.
Another thing that sets Nick Channel apart is the number of games and apps available for download so you can have fun with your favorite Nick characters.
The channel was created in 1977, under the name "Pinwheel Channel", in Columbus, Ohio, as part of the Time Warner cable television system.
Its first daytime broadcasts aired blocks or segments such as Pinwheel, Video Comic Book, America Goes Bananaz, Nickel Flicks, and By the way. Its logo was a silver-colored sphere with the channel's name.
On April 1, 1979, the channel expanded its coverage nationwide after extending its broadcasts to Buffalo, New York. Two years later, in 1981, its name was changed to "Nickelodeon", which in turn came from the name of the movie theaters that existed at the beginning of the 20th century.
Among Nickelodeon's most successful programs are SpongeBob SquarePants, The Fairly OddParents, and iCarly. It has well-known cartoon series, such as Rugrats and Go Diego Go; and quite entertaining series, such as Drake and Josh and Mighty B!
Download Nickelodeon Coloring Pages Pdf