On this page, you can find a superb collection of Super Mario Coloring Pages. The coloring pages are printable, and you can color them as you like.
Super Mario is the main character of the Nintendo video game. He wears a red cap, blue overalls, and a red vest. His faithful companion is Yoshi. Mario's goal is to save Princess Peach from the horrible and frightening Bowser.
Printable Super Mario Coloring Pages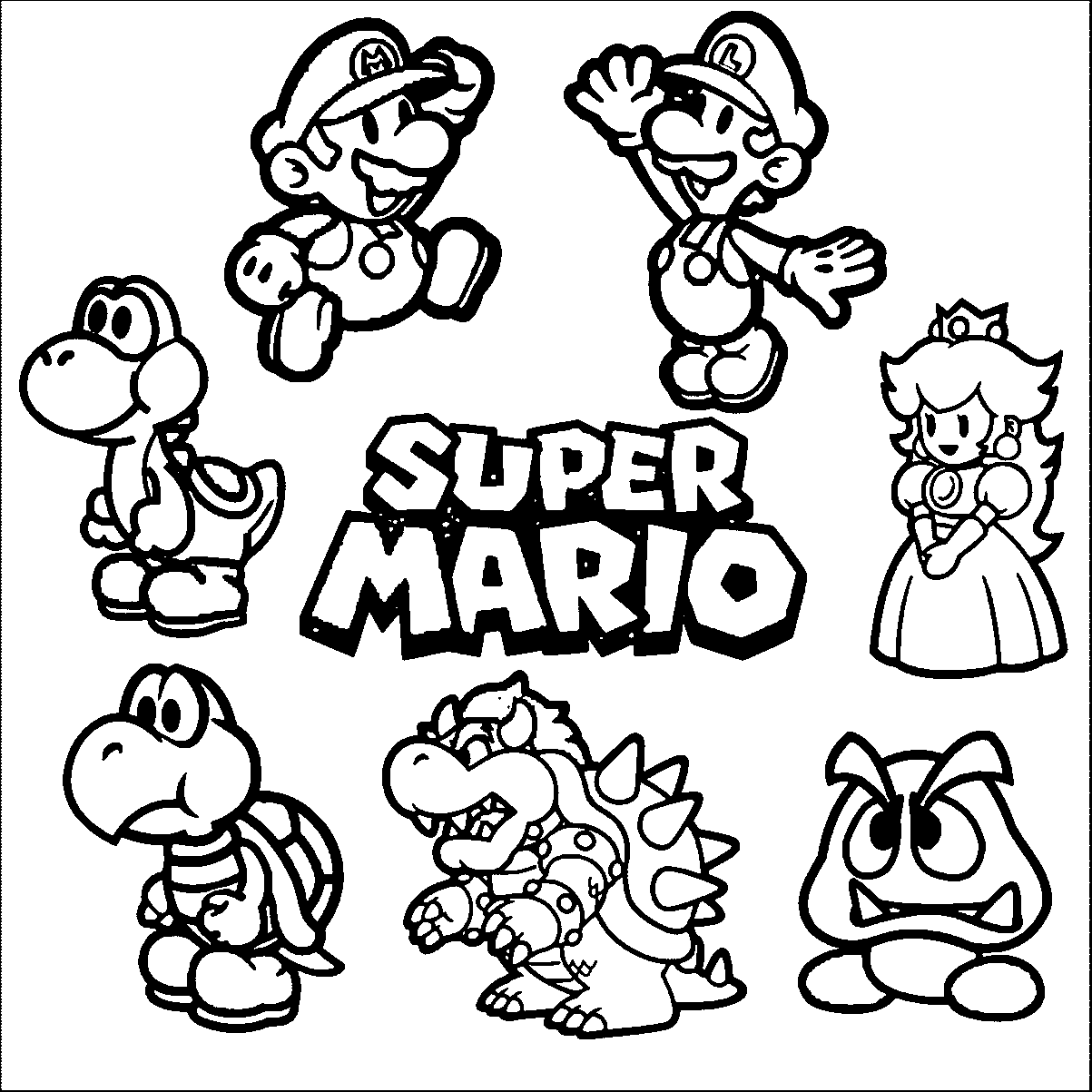 The game had a significant influence on the development of the entertainment world. It is one of the best-selling games around the world.
Players will take control of Mario, a man who wears red overalls with a tan shirt. The game is swapped with the second controller as Luigi, Mario's brother, for the two-player mode.
Luigi's appearance is almost the same as his brother's, but in a different color with white overalls and a green shirt.
The game's objective is to explore the Mushroom Kingdom, destroy and fight Bowser's warriors, and save Princess Toadstool in the final level.
The game consists of 8 levels with four sub-levels (levels 1-1 to 8-4). The enemies in this game are destroyed by stepping on them while jumping.
During the game, Mario will get coins as bonuses by sucking the question-marked blocks. To increase Mario's power, players must get red mushrooms.
Mario's power will also increase, and he will be able to launch projectiles when he gets a spark. Initially, players are only given three chances.
However, the chance will increase if the player gets a green mushroom (1UP) which is generally hidden in a specific place or collects 100 coins.
Download Super Mario Coloring Pages Pdf