These coloring pages are perfect to kill boredom with the adventures of Phineas and Ferb. Choose the images you like here. Also, get the pdf for free here.
The boys are having a wonderful time during their summer vacation in the company of their pet platypus, Perry.
Printable Phineas and Ferb Coloring Pages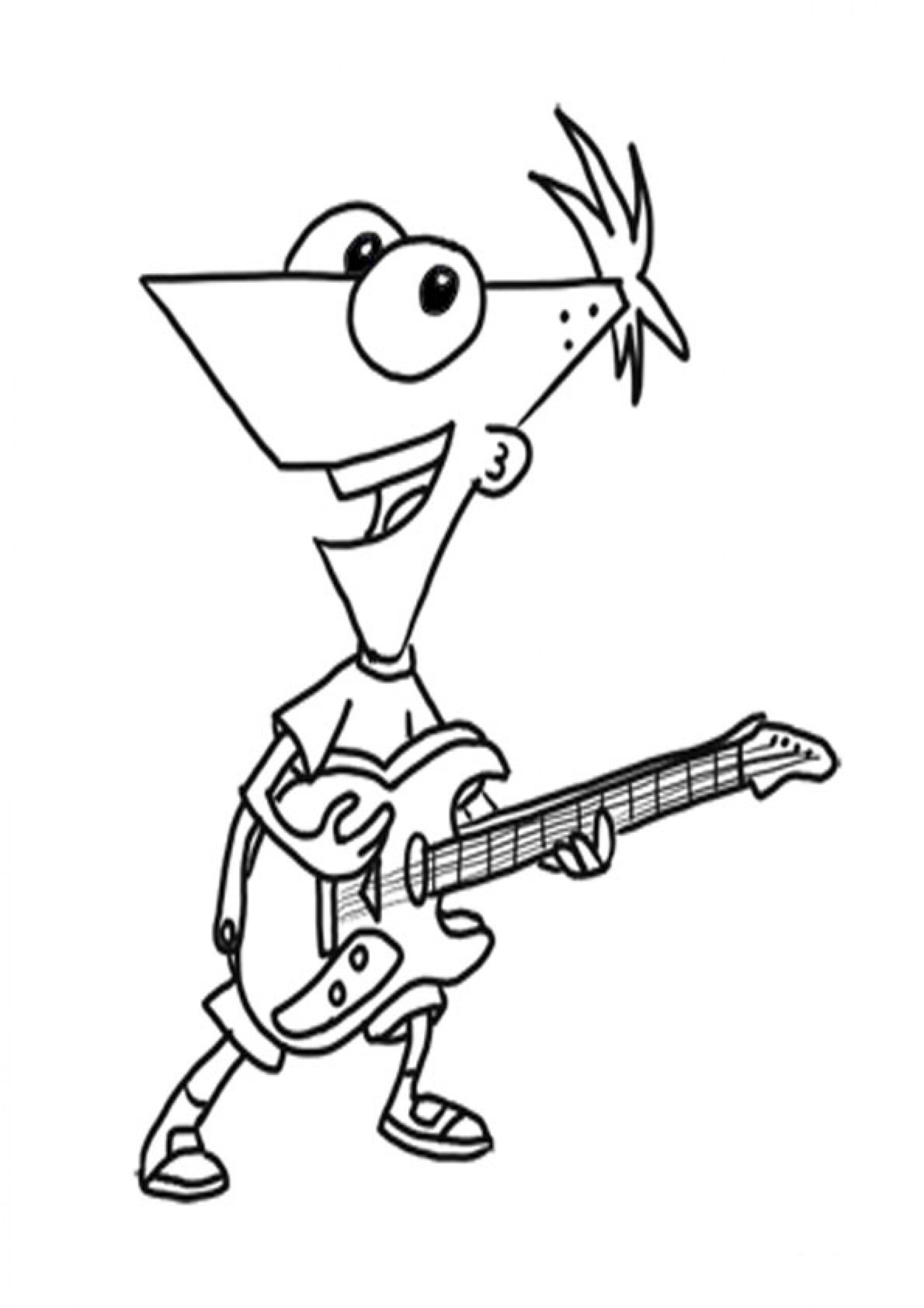 This children's TV series was first shown in 2007, 8 years ago, and narrates the vacation adventures of two brothers and the failed attempts of their older sister 'Candace' to accuse them.
In this cartoon, it seems that time never passes and that every day is in summer, something that makes all the little ones happy, but behind this story are woven several supposedly 'true' stories.
The first and most well-known character is centered on Candace Flynn. It is said that the older sister of Phineas and Ferb did exist in real life and that she lived in a small town in Russia called Lultin with her two little brothers, Phineas, who was hyperactive and Ferb, who was mentally disabled and therefore could not speak.
There is also Doctor Doofenshmirtz, and he was Candace's psychiatrist because she was dedicated to inventing unpublished stories that she attributed to her brothers.
The doctor diagnoses Candace with severe schizophrenia and prescribes many drugs, which had side effects and led her to fall into a terrible addiction.
Candace writes in her diary all her stories and commits suicide in 2007 due to her addiction, and her mother sells her diary to a famous channel.
Download Phineas and Ferb Coloring Pages Pdf