A team of superheroes united in a Justice League. You can meet members of the League on the following Justice League coloring pages.
The composition of the team has changed several times over the years and included dozens of famous characters. You can get to know them better with our quality coloring pages.
Printable Justice League Coloring Pages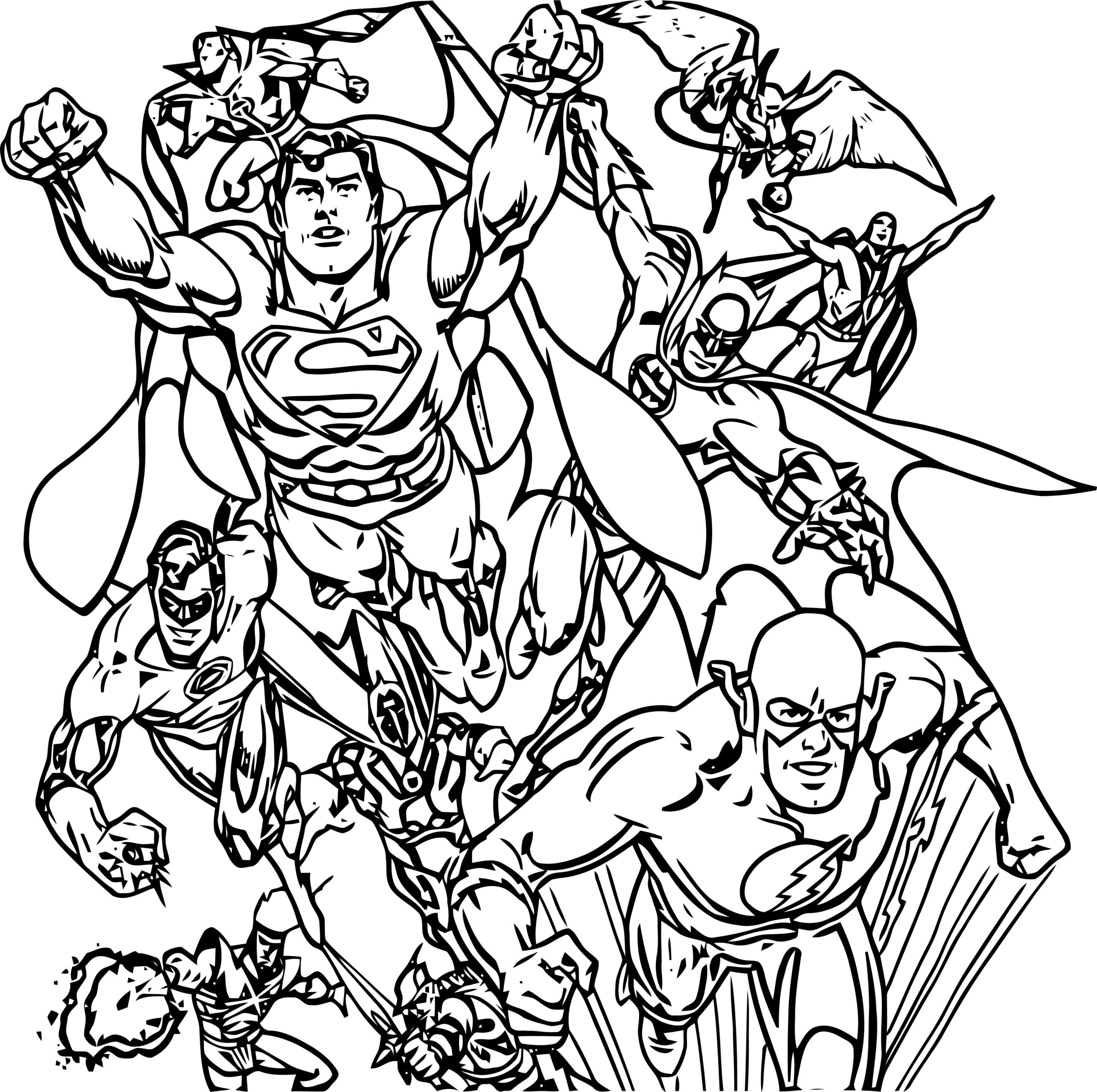 After regaining his faith in humanity, Bruce Wayne, inspired by Superman's selflessness, enlists the help of his new ally, Diana Prince, to confront an enemy more formidable than ever.
Together, Batman and Wonder Woman soon recruit a team of metahumans to face this unprecedented threat.
But despite the strength of this unprecedented league of heroes-Batman, Wonder Woman, Aquaman, Cyborg, and The Flash-it may already be too late to save the world from an apocalyptic attack.
The story begins with Batman being chased by the Gotham Police Unit, fleeing from helicopters and cars while pursuing a mysterious robotic-bodied enemy.
Suddenly, Green Lantern Hal Jordan appears on the scene, lending a hand to the Bat and being amazed that the Bat exists.
Jordan had been attracted to the Dark Knight's enemy since the Dark Knight is, in fact, an alien.
The two chase the alien and watch as he activates a box of a strange material that ends up causing an explosion.
Although they survive the explosion generated when it is set off, they end up deducing that everything is related to Superman, the humanoid from a distant planet that has recently appeared in Metropolis.
Much more sad than the original, this one is deeply reminiscent of the one we saw in Zack Snyder's film and which we will continue to enjoy in 'Batman V Superman: Dawn of Justice.
The Green Lantern's desperation causes him to call his friend Flash, thus establishing the only preceding relationship within the formation.
Flash, who proves to be the purest at the heart of the League, stops the dispute with the help of the reasonable Batman, and the four end up joining forces to investigate the situation, which is complicated on a global scale by the opening of Pandora's Box, which makes the army of the villain Darkseid appear.
Download Justice League Coloring Pages Pdf