We are going to show you several Strawberry Shortcake designs to print and color. This is a superb selection that we have made for you with images to color.
Discover how fantastic these fun and cute images are for creating art activities and recreational tasks. Just choose the drawings you prefer to print and make the illustration.
Printable Strawberry Shortcake Coloring Pages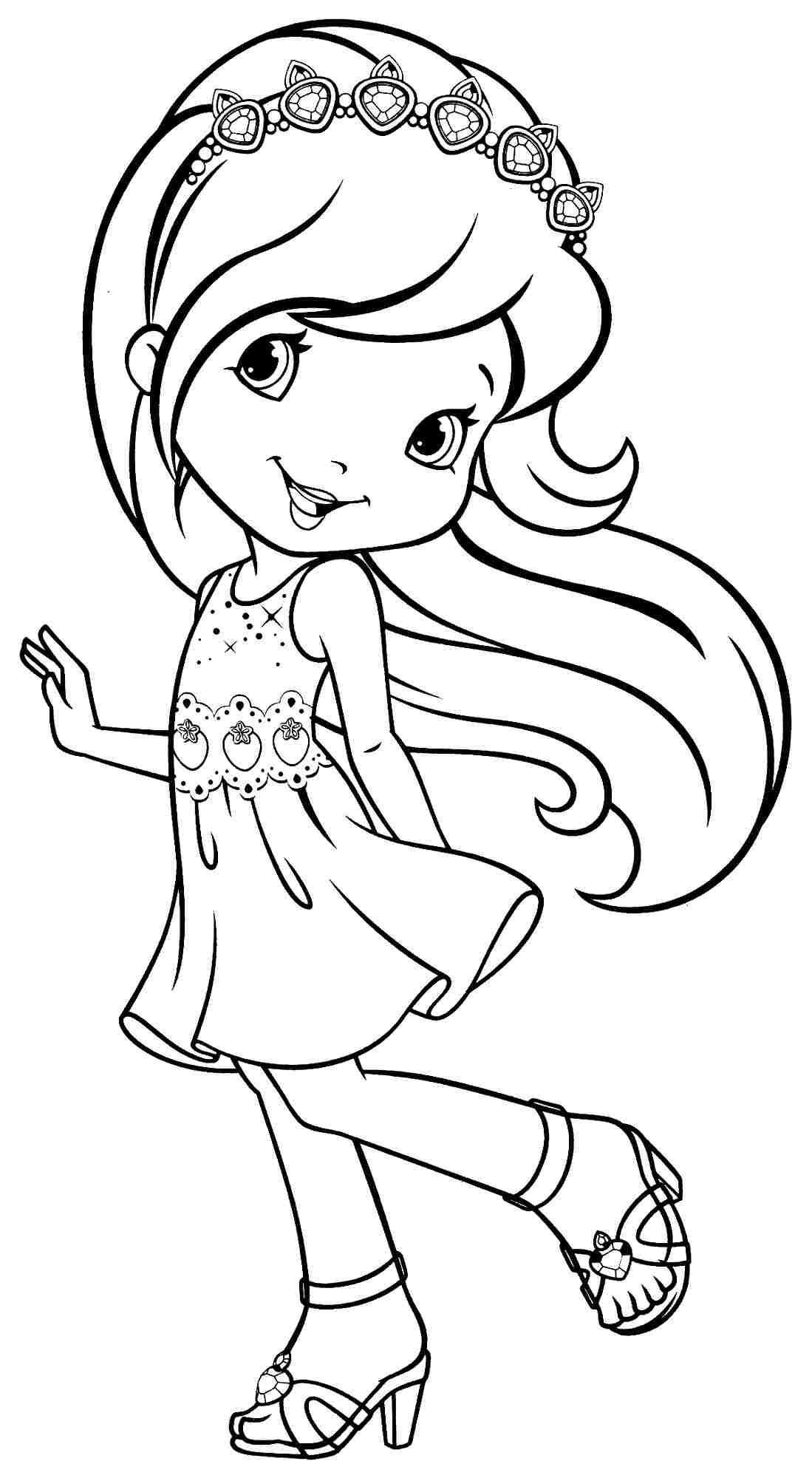 The original design for Strawberry Shortcake and his mascot Custard was done in 1977 by Muriel Fahrion when she was a postcard illustrator in the juvenile and humorous postcard department at American Greetings.
After the idea was presented to Bernard Loomis of General Mills (later renamed Kenner) and became a licensing entity, Fahrion designed the following thirty-two characters for Those Characters From Cleveland (the toy and licensing division of American Greetings).
Lyn Edwards was the editor of the line and, along with the creative group, developed the character profiles and the storyline and philosophy.
The first doll was a rag doll directed by Muriel Fahrion and created by Susan Trentel, Fahrion's sister.
The early 1980s line consisted of dolls with fruit dessert names and themes and colored hair and matching scents. Also, each doll came with a mascot.
The characters lived in a magical world known as Fresiland. Fresiland grew the most significant and juiciest fruits all year round. The children of Fresiland were thrilled and helped each other.
Anyway, a villain, the Purple Pieman of Porcupine Peak, thinks the best way to get strawberries is to steal them from Strawberry Shortcake.
And a villainous Sour Grapes who hates all that is good and joyous. The frenzy for Strawberry Shortcake in the 1980s led to thousands of products, including dolls, video games, sticker albums, clothing, etc.
Several videos were made starring Strawberry Shortcake and his friends and a television show in Chile where actors impersonated the characters.
Download Strawberry Shortcake Coloring Pages Pdf