The genus Hydrangea is divided into several species present in the garden, including the famous Hydrangea macrophylla, better known as the Hydrangea of Florists. Commonly cultivated in pots on a terrace or balcony, it is also planted in the garden in a semi-shaded area where it brings its note of romanticism thanks to its large pompoms from July to October.
Hydrangea appreciates soils with a slightly acidic tendency, and its flowers can change color from bright blue to pink in soils that are too calcareous.
Hydrangea flowers are generally pruned in the spring after the last extreme cold in regions with a harsh climate, in March-April before the vegetation wakes up. Be careful, however, because of this hydrangea flowers on the stems of the previous year. If the size is too drastic, you may not enjoy its beautiful summer bloom!
It is therefore not advisable to cut all the stems, but rather to choose a selection that will ensure the renewal of the shoots without sacrificing the flowers. In areas where snow and frost are not uncommon, wilted flowers protect buds and young shoots from the cold. Another advantage: they are covered with frost, bringing a magical note to the garden!
Here is a collection of Printable Hidrangea Coloring Pages Free. You can download and then print the images that you like. Happy coloring!
Printable Hidrangea Coloring Pages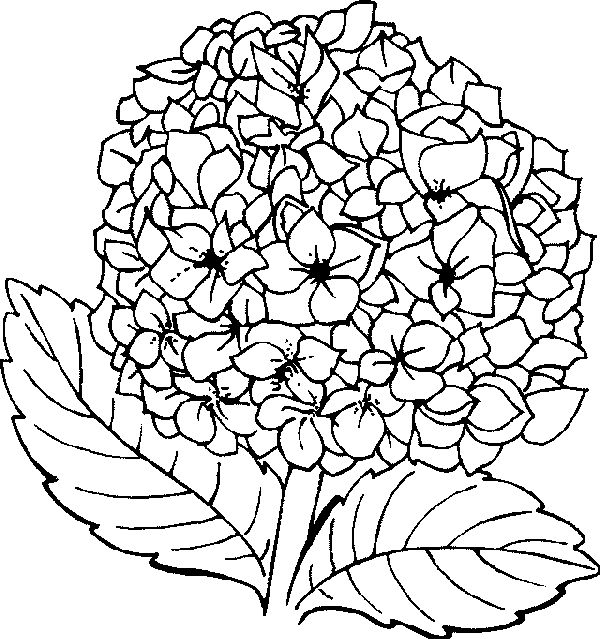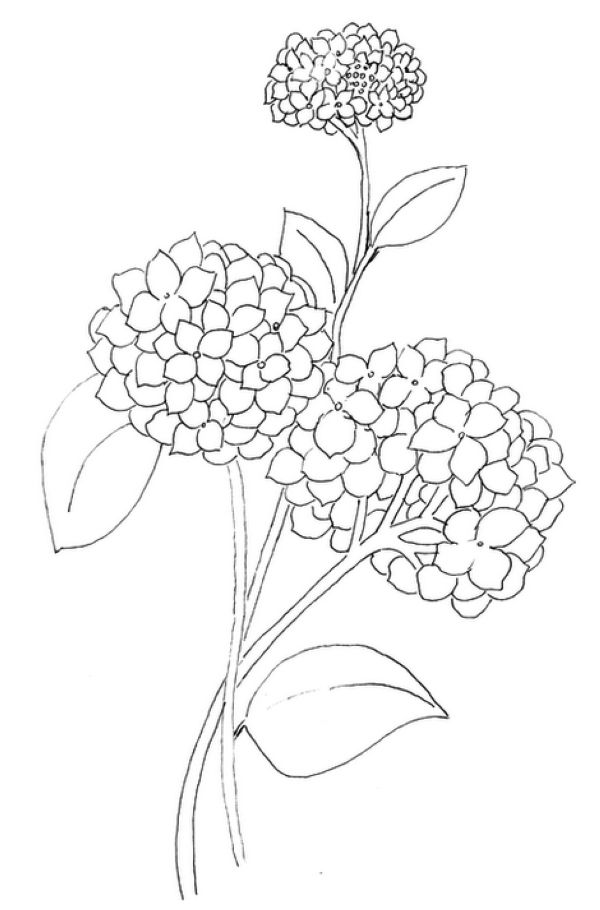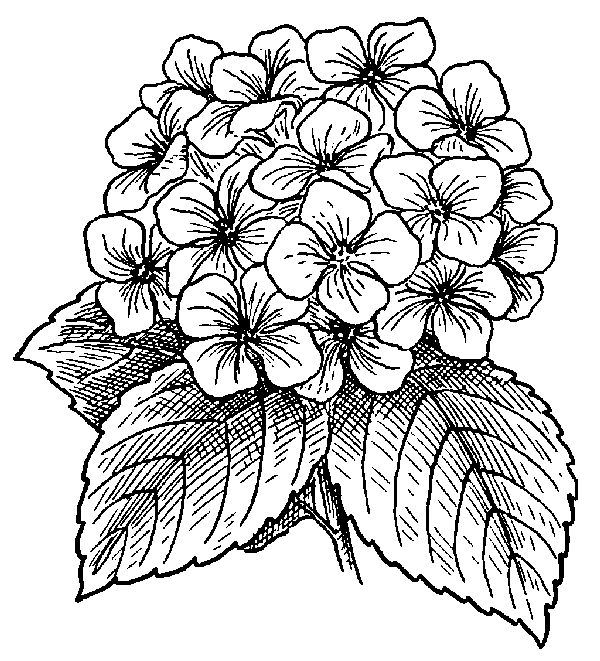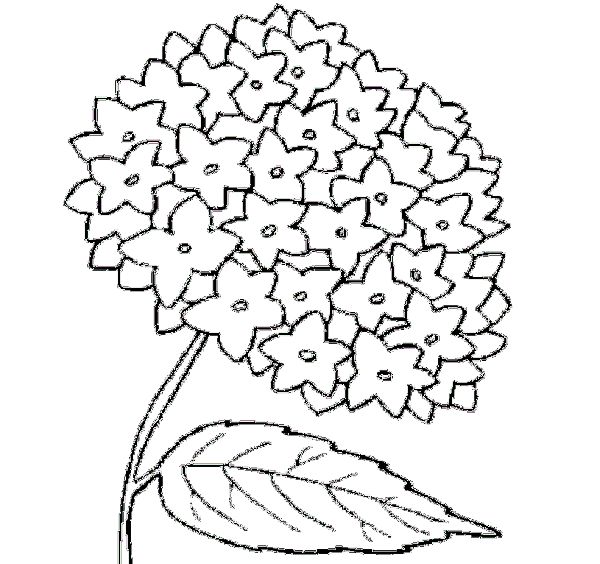 Download Hydrangea Coloring Pages PDF