On this page, you will find one of the biggest football clubs in Portugal. Here are the printable SL Benfica coloring pages. Get these free drawings and color them.
Sport Lisboa e Benfica or SL Benfica is a professional football club based in Lisbon, Portugal, competing in the Primera Liga, the top flight of Portuguese Football.
Free Benfica Coloring Pages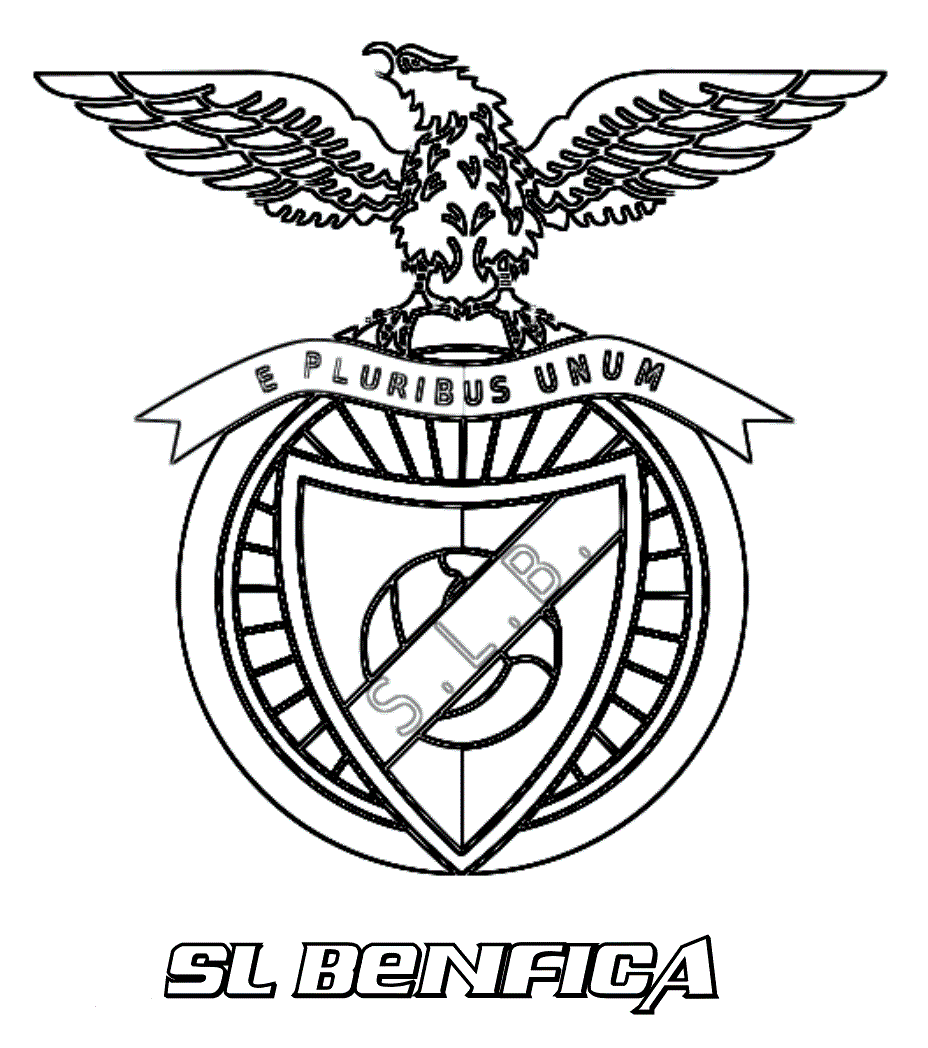 Although its failures do not go unnoticed, SL Benfica's successes are legendary. For example, the myth of the "curse of Béla Guttman" has been around the world for a long time.
On February 28, 1904, 24 former Real Casa de Lisboa, together with co-founder Cosme Damião, founded Sport Lisboa at the Franco Pharmacy.
It is located on the Rua de Belém in the southwestern part of Lisbon. In this historical meeting, they decided to choose the color red and white and as a logo an eagle with the motto "E Pluribus Unum".
Benfica ends the reign of Carcavelos Club as Lisbon champions. Moreover, this season is prolific, as the club wins three regional championships, setting a record.
That year, Benfica participated in the first Portuguese championship in history. It didn't take long for the Encarnados to win their first title.
At the end of the season, the team won the title and kept it until 1939. In 1940, the Benfica players failed to win the title, but they consoled themselves with their first victory in the Cup.
In the late 20th century, the club adopted a modern logo centered on the eagle. Now it does not sit on the band, but just on the wheel, and the artists reduced the circle's diameter, making the bird look very large.
After the 2008/2009 season, three yellow stars appeared above the head of the raptor, representing the 30 championships won. This version is only used on T-shirts.
Download Benfica Coloring Pages Pdf