On this page, you will find goosebumps coloring pages pdf to print. The pictures are available without any purchase. So let us choose the images you love. Happy Coloring.
Goosebumps is a television series based on horror and science fiction books for young people created in 1992. It consists of 60 books, the last of which (Monster's Blood IV) was published in 1999.
Printable Goosebumps Coloring Pages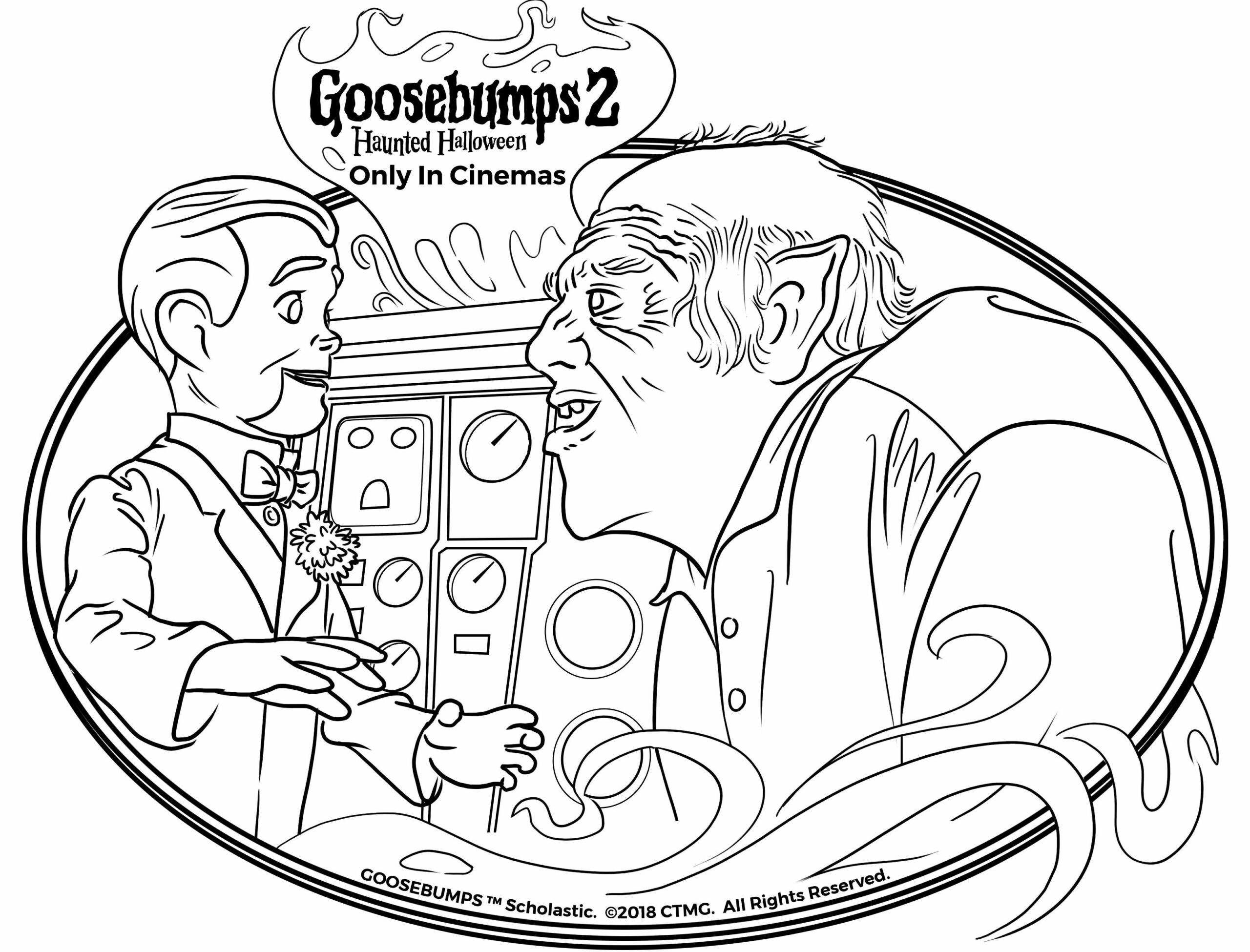 It is a TV series in which fantastic creatures emerge from the most familiar and everyday objects. They are Halloween masks that take over the personality of the wearer, terrifying scarecrows that come to life, disturbing contraptions, cursed cemeteries, black witchcraft, and strange spells. No one is safe at school, at home, or in the neighborhood.
Every corner can hide something or someone that will provoke horror in your life, awakening your worst nightmares. No one told or happened in each story, except the episodes where R. L. Stine appeared, giving a small synopsis of the chapter.
Produced by Hyperion Pictures and Protocol Entertainment, in association with Scholastic Corporation and distributed internationally by Saban International, its success spawned a series of PC video games produced by DreamWorks.
There are three video games, two of which were created for the PC by DreamWorks Interactive. A 1996 game titled Escape from Horrorland is a sequel to the book A Day in Horrorland, and in 1997, a game titled Attack of the Mutants is based on the text of the same name.
Scholastic published another video game in October 2008 titled Goosebumps Horrorland, based on the series of the same name.
A Day at Horrorland and A Night in Terror were adapted into two different board games in 1996.
Download Goosebumps Coloring Pages Pdf