Everyone is a fan of cheerleaders with their bluffing stunts and inspiring phrases. Their cute costumes have always been adored by children, little girls. 
With this cheerleading coloring theme, your little princess will have the opportunity to create dynamic patterns and color combinations for cheerleading outfits.
Printable Cheerleader Coloring Pages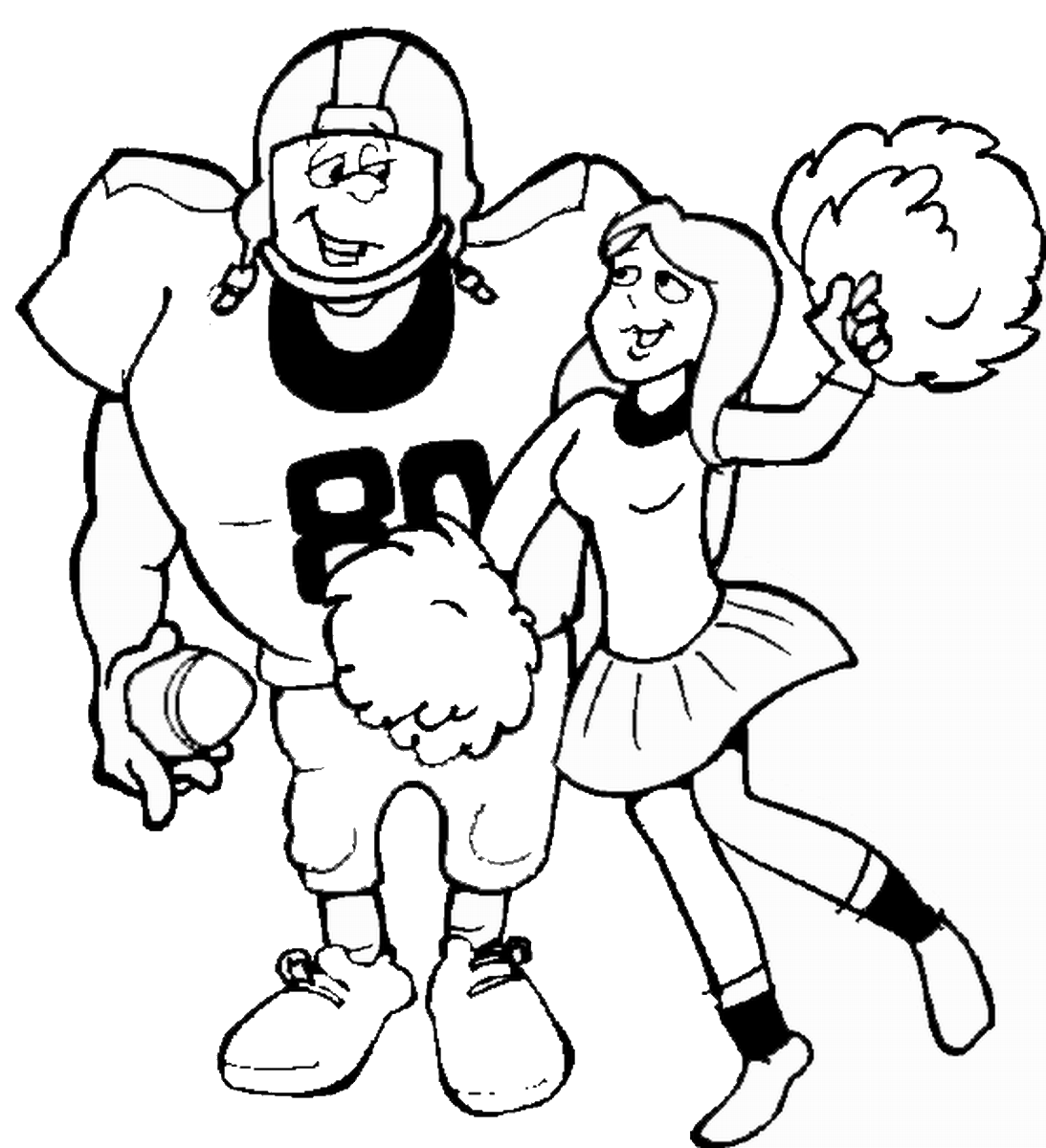 Cheerleading is a sport that combines elements of acrobatics, artistic gymnastics, and dance. It is a unique sport, spectacular and different from all others.
Only those who try it can understand what emotions and satisfaction can give. It is a mixture of different and varied elements, and that is why it never gets tired.
It is a sport in which the team is always put first, and teammates constantly support each other. It is a primarily competitive sport where the athlete, called a cheerleader, trains to compete in specific competitions.
In this case, it is called All-Star Cheerleading, which is marked exclusively by competition. When, however, a team of cheerleaders is geared to perform during events or games of other sports, it is called Sideline Cheerleading or Varsity Cheerleading.
Cheerleading is a sport that anyone can practice, as it consists of levels and categories accessible to any athlete.
It is a mixed sport, so it is both male and female. Recently, a part cheer category was also introduced, where athletes with some disability can also compete. Also, cheerleading has no age limit!
Cheerleading provides within choreography parts of tumbling (acrobatics), stunt (lifting and throwing people), pyramids (union of several actions), jumps.
In some divisions, you can also add a part of cheer (the specific role of cheering, where you sing a song to SELF-INCITE accompanied by the execution of stunts) and dance (although there are sections of dance, cheerleaders are NOT dancers!).
Download Cheerleader Coloring Pages Pdf