Ferrari is a manufacturer of racing cars and high-performance sports cars, founded by Enzo Ferrari in 1929. Initially, Scuderia Ferrari sponsored drivers and racing cars.
In this section, find a great selection of Ferrari coloring pages. You can have fun and relax by coloring drawings for all tastes. Download or print easily the images of your choice.
Printable Ferrari Coloring Pages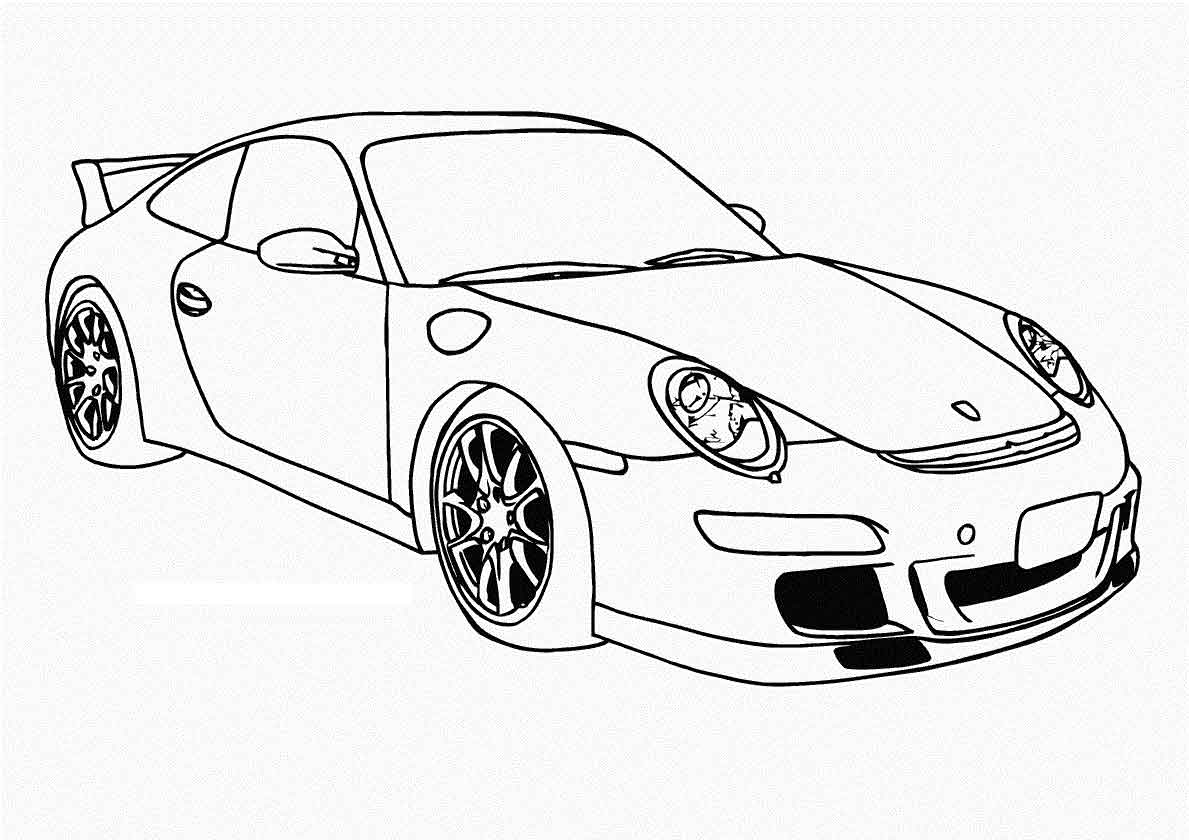 The founder of this marque, Enzo Ferrari, never intended to produce road cars when he formed Scuderia Ferrari in 1929 to sponsor amateur drivers from Modena.
Ferrari trained several drivers and competed successfully with Alfa Romeo cars until 1938 when Alfa officially hired him as head of its racing department.
In 1940, after learning of the company's plans to absorb his beloved Scuderia and control his racing work, he left beta.
Since he was contractually forbidden to race for several years, the Scuderia briefly became Auto Avio Costruzioni Ferrari, which ostensibly manufactured aircraft machinery and accessories.
Ferrari produced a racing car, the Tipo 815, when it could not race, and it was, in fact, Ferrari's first real car, but it ran very little due to World War II.
In 1943 the Ferrari factory was moved to Maranello, where it has remained ever since. It was bombed in 1944 and rebuilt in 1946 to be able to produce road cars.
While this beautiful and high-speed car quickly gained a reputation for quality, Enzo maintained a famous dislike of his customers. He thought that most of them were buying his cars for prestige and not for their performance.
Ferrari road cars, which were notable for their exquisite styling crafted by design houses such as Pininfarina, have for quite some time been the ultimate compliment for the young (albeit young at heart) and wealthy.
Over the years, other design houses that have worked for Ferrari include Scaglietti, Bertone, and Vignale.
Ferrari cars feature small V8 and V12 engines attentively prepared, often in a central configuration. Until the introduction of fuel injection in 1981, they were pretty temperamental.
Download Ferrari Coloring Pages Pdf