The Lamborghini is one of the favorite sports cars of many car lovers. Lamborghini coloring pages will allow children to admire luxury cars and paint them in their favorite colors.
Lamborghini is an Italian brand of super sports cars founded in 1963 by the tractor manufacturer Ferruccio Lamborghini. Since then, the nomenclature of its most famous cars comes from the world of bullfighting.
Printable Lamborghini Coloring Pages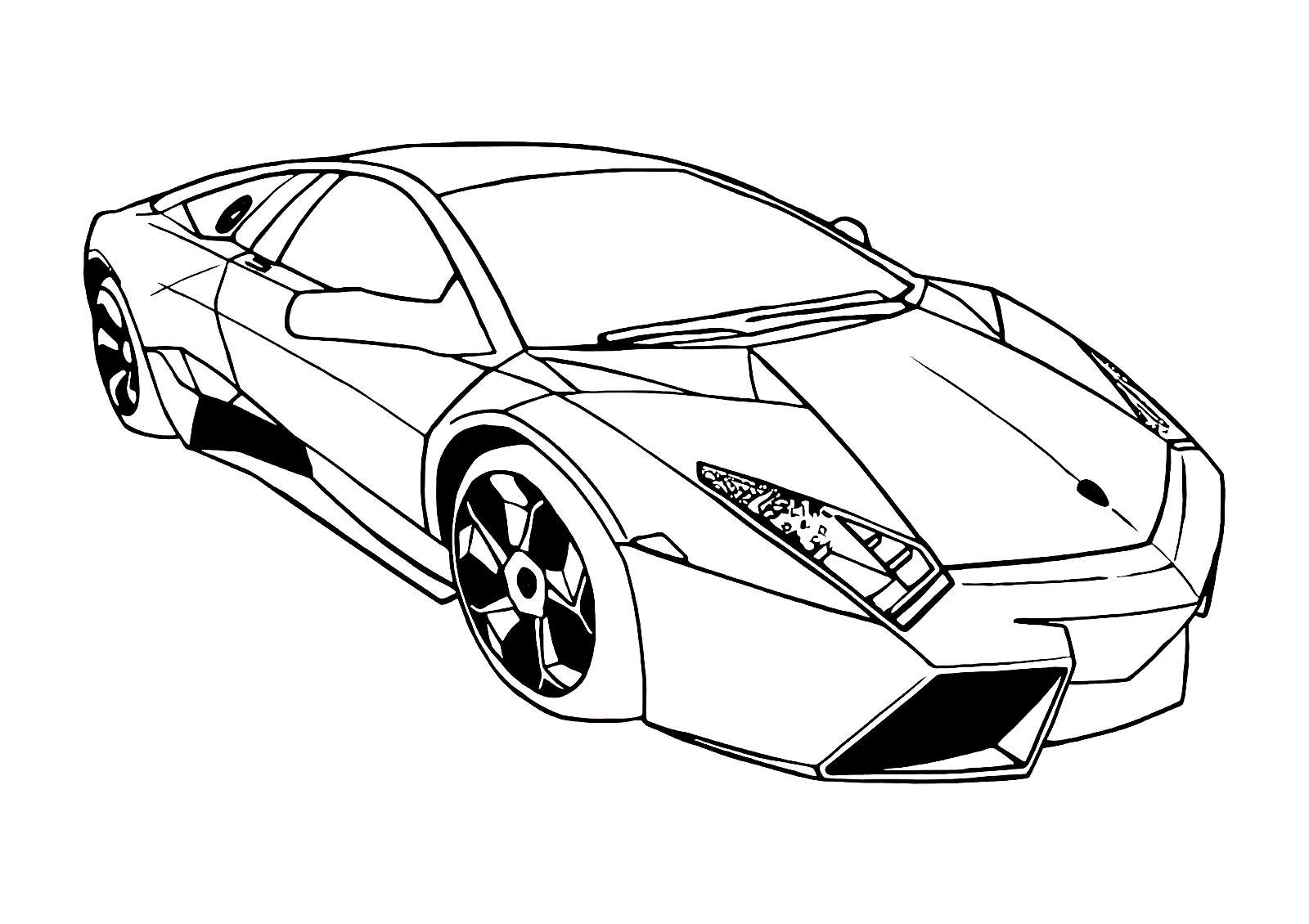 Around the 1960s, Ferruccio Lamborghini was considered one of the most prosperous industrialists in Italy.
After the Second World War, in which he was involved in the maintenance of the car fleet of his regimental unit, he decided to buy precisely these vehicles that he cared for and maintained to convert them into tractors, thus achieving an unexpected success.
Lamborghini sports cars are characterized by being a two-seater, with an atmospheric engine in central position, high performance, and performance.
The conception of this engine is very similar to other Italian sports car engines such as Ferrari, Maserati, or De Tomaso. That is, they develop high specific power, high average pressures, and high torque.
They practically follow the technique of competition engines, using exotic materials for their construction such as titanium, Kevlar, and magnesium.
The bodywork is characterized by the use of steel, carbon fiber, and aluminum depending on the model, with an extravagant and aggressive style, and using scissor doors in the case of V12 models.
Download Lamborghini Coloring Pages Pdf