Many people around the world admire the Bugatti Veyron for its blazing speed and memorable lines. Featured in movies and video games, it is also trendy in online coloring pages.
The following free Bugatti coloring pages will look even more beautiful after applying different colors. In addition to the car, these unique coloring pages also can be colored in different colors.
Printable Bugatti Coloring Pages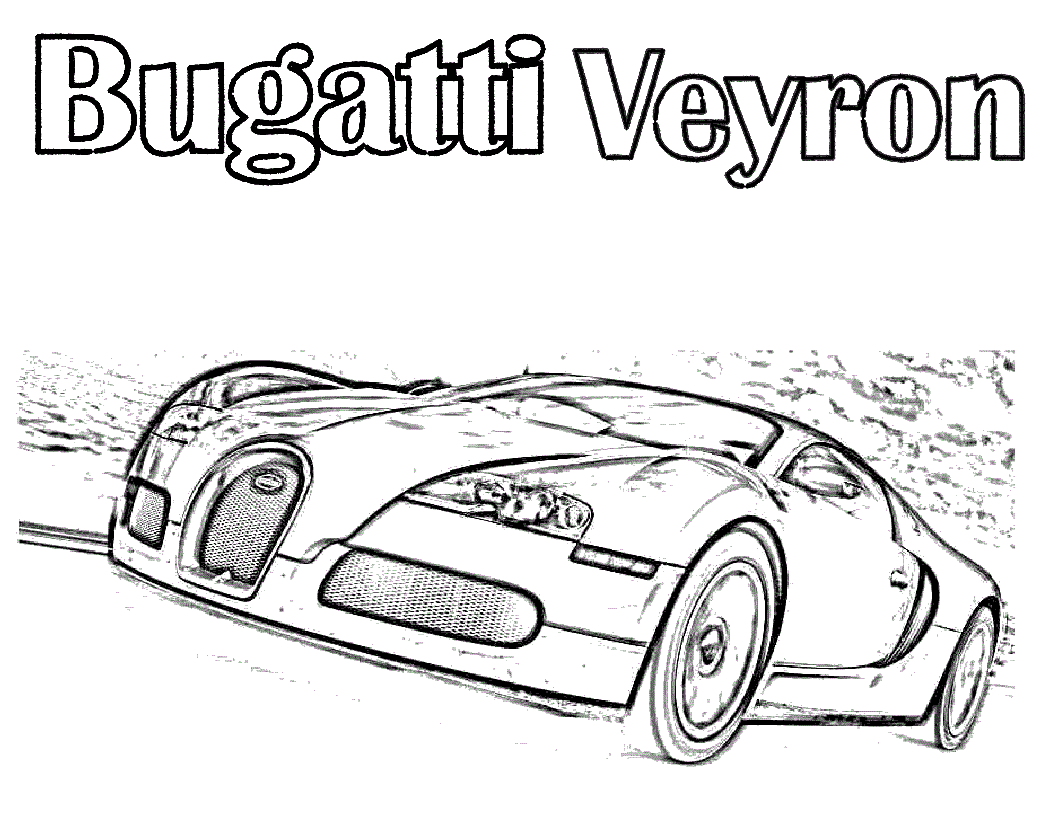 Bugatti is a French car manufacturer, more precisely from Alsace, owned by the Volkswagen AG group since 1998.
Bugatti is one of the pioneering and avant-garde brands in the automotive world. It was founded in 1909 by the Italian genius Ettore Bugatti.
Ettore Bugatti is the custodian of more than 1,000 patented mechanical inventions. Then, it was taken over by his son Jean Bugatti, who died prematurely in 1939 at the age of 30.
Bugatti was particularly successful in motorsports with his legendary blue cars, horseshoe radiators, and an unparalleled record of more than 10,000 international race victories.
It was sold in 1963 to the Spanish manufacturer Hispano Suiza. Many enthusiasts have tried to revive the spirit of Ettore Bugatti, including Romano Artioli in 1987 with Bugatti Automobili SpA and Volkswagen AG in 1998 with Bugatti Automobiles SAS.
Today, the brand markets the world's most expensive and fastest car, the Bugatti Veyron, for the world's billionaires.
Download Bugatti Coloring Pages Pdf