Dog Man is published in 2016 in the United States. Dav Pilkey has already seduced millions of young readers with his minimalist style and the funny and offbeat adventures of this police dog.
On this page, you will find these adventures in the following Dogman Coloring Pages. The pictures are available without any purchase. So, let us have fun.
Printable Dogman Coloring Pages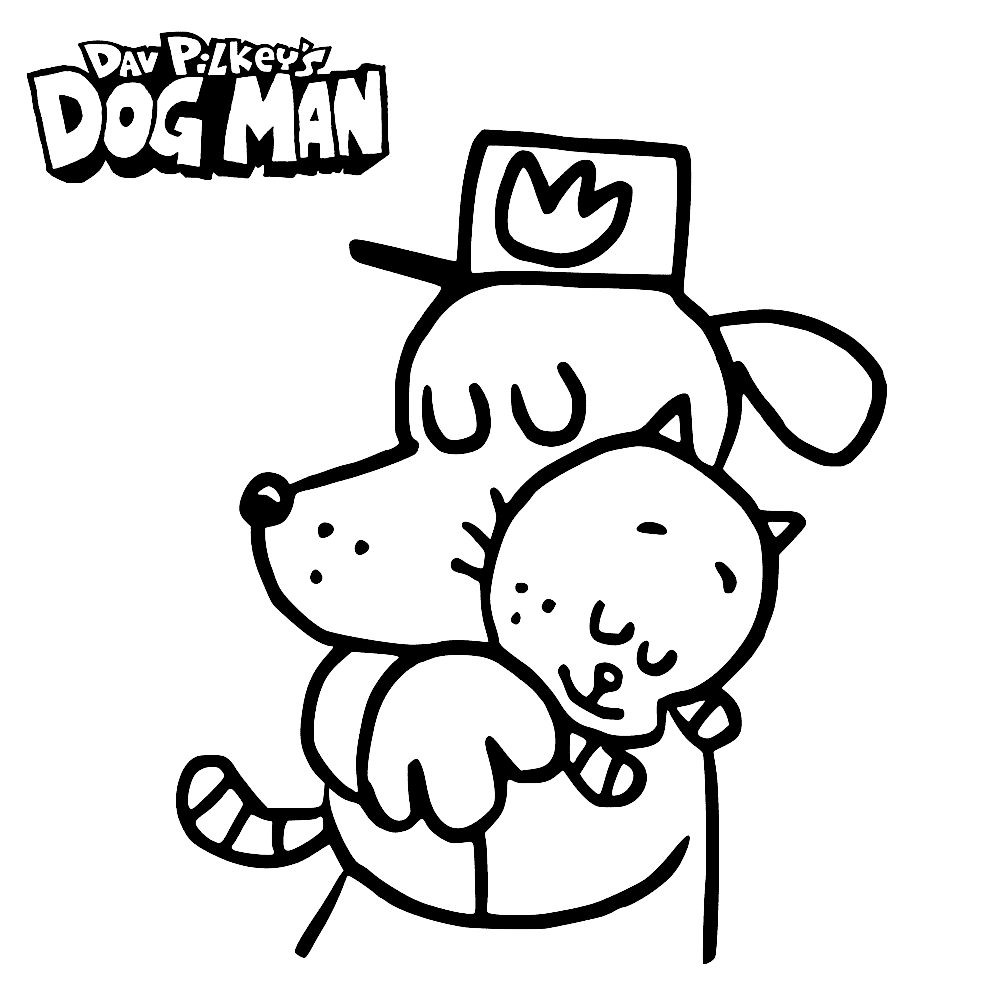 A bit like Superman, Dog Man is said to have been born in the minds of two young teenagers, George and Harold, who many years later decided to resurrect their half-man, half-dog hero.
Dog Man was thus created following a surgical operation by merging the body of an intelligent police officer and kung-fu fan with the head of his puny but clever dog.
Guided by his flair and instincts, will Dog Man become the world's most excellent policeman? Above all, he is the only one who can foil the schemes of his sworn enemy, the red-haired and Machiavellian cat Lepetit.
Download Dogman Coloring Pages Pdf